EPOS GSP 600 series headset sends you to a world of your own
It's chunky and demands some desk real estate, but for solid passive sound isolation in a versatile gaming headset, EPOS has some great kit.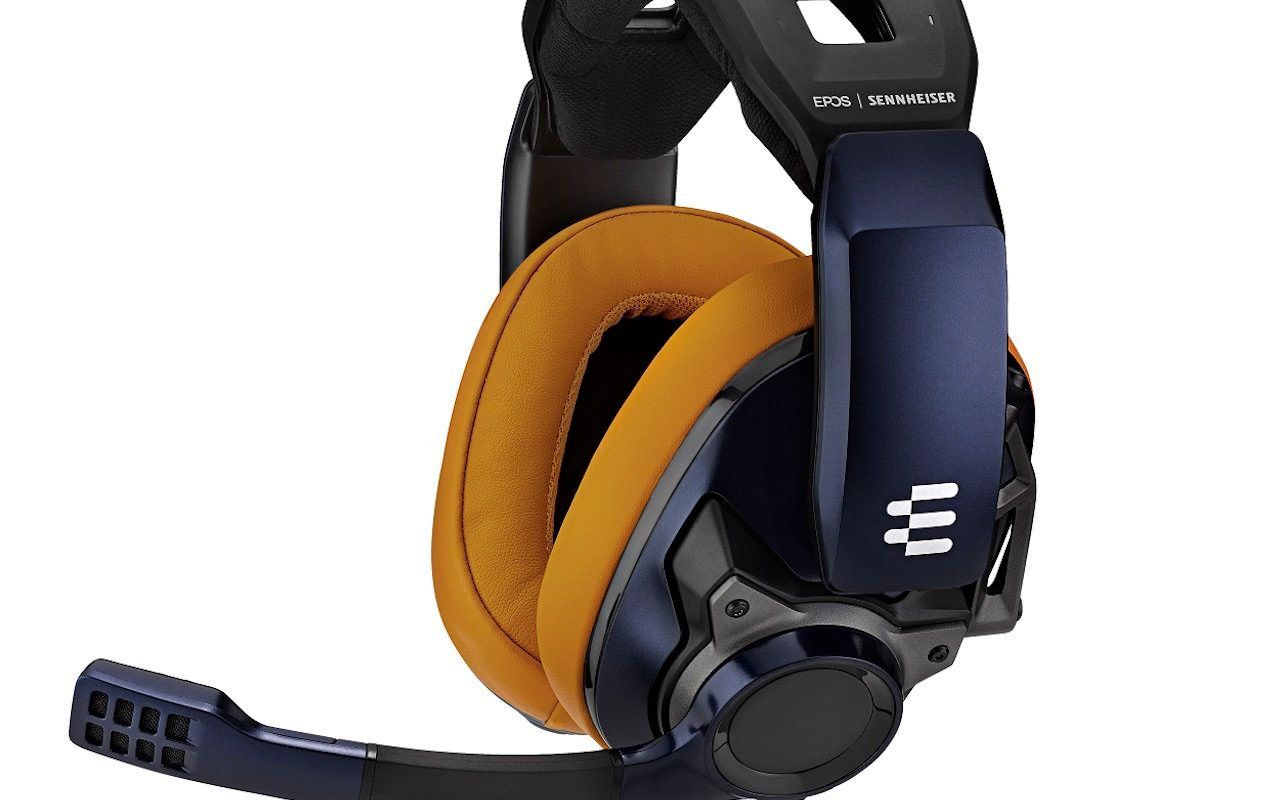 I've been operating on some pretty dated headphones for my day-to-day gaming and work routine. I imagine that might be the case for many other folks out there too. Headphones are headphones, mostly. If they were good ten years ago, they're still good now. Right?
Maybe not so much. The dynamics of what they can build into those tiny little drivers has been getting better, and the ergonomics of ear cups, isolation and long wear comfort have been tweaking and refining year over year over year.
So getting to spend a lot of time with the EPOS GSP 602 wired gaming headset to use over the past month has been something of a revelation. I feel like I've gone from getting by and feeling fine to hearing a range of sounds I had forgotten might be audible if only I had the right kit to listen on.
EPOS who?
So… what's an EPOS? The former Sennheiser gaming division was recently spun out to form a new company, but that Sennheiser audio pedigree has still come along for the ride. It's an interesting dilemma for the company to build a whole new brand and reputation when they carry this history with them, and we discussed it on a recent episode of the High Resolution podcast. Listen here:
The build
The headset is beefy. A chunky unit that takes up serious real estate on your desk, so you want to know you've got room for this thing to hang or sit or have a home around your gaming rig. This is a plastic outer construction but it feels strong and sturdy.
That overall heft delivers the winning punch that this headset has to offer – a comfortable but firm fit that means you are very well isolated from outside noise when you want to lock in on game time.
Solitary confinement
True isolated ear cups are not for everybody. I have often turned to semi-open cans for many other purposes, so there's an element of personal preference here. It can be off-putting if you're not used to the style, as you really do feel like you're cut off from the outside world.
But when you really want to close everything else out, and in that process give your ears full focus on the sound produced by the headphone drivers, this is a great path to take. The tight fit can mean they aren't as comfortable to wear as other, lighter open or semi-open headsets, but the GSP 602 is impressive for staying comfortable for hours at a time. The cups are a leatherette but their size leaves good room to envelop your ears completely and leaves enough room to not overheat too quickly.
Cable noise
One flaw with the GSP 602 was cable noise travelling into the headphones. If the cable bumps your clothes or your desk the sound will often travel up the cord into the headset. It can be annoying and makes you try to be careful about bumping the cord when all you want to do is play games or get on with work.
That said, the issue may be partly due to the cable connection's positive feature, which is to give us two interchangeable cables to suit different purposes. One, the split headphone/mic cables for many PC setups (on a long 2.5M cable for more freedom of movement) and a TRRS combined cable for mobile devices, laptops or on your console controller (on a shorter 1.5M cable to suit this closer range use case). It's a nice feature to remove the awkward dongle feeling that some resort to to offer mixed use.
The real action
Down to core performance, the fundamentals are excellent. Juicy bass, crispy mids and highs, lots of little details you miss in lesser headsets.
Compared to the headphones, the mic is a little more standard than you might expect after the great audio delivery. No complaints, but nothing exciting to say here either. The mic has the helpful design of auto muting when it is flicked up to the side, which is handy not just for games but for this world where we're always forgetting to hit the mute button.
Having started using the headset without reading any instructions, it was quite a while before I noticed the volume control on the right ear cup. It's just styled right into the headphone design as a large ring, and it is quite firm to rotate so it isn't immediately obvious. But that firmness means you can make quite subtle adjustments to the volume setting which can be a great asset for those who want to find that Just Right setting.
Conclusions (and beyond the GSP 602)
EPOS has three product names for three colour ways of the same model. The 602 is the blue with orange-brown ear cups, which is what I've been using, while the 601 is a white-black styling and the 600 is a black with red trims.
The EPOS GSP 602 retails for $319, which is serious money for a gaming headset. If you're a pure gamer and you're not set on the passive isolation this has to offer I'd probably send you off to save money elsewhere (and there are cheaper options in the EPOS range).
But if you dp see yourself wanting a more serious headset to cover gaming as well as work, especially where your work needs you to lock in on what you're listening to, this is a very nice choice.
Also another shout out to the very similar but wireless EPOS GSP 670. I'm not a big fan of wireless headphones – I've discussed my annoyance with dealing with charging wireless headphones this in the past. But the 670 is includes both USB dongle-based wireless but also Bluetooth, which makes it a very versatile wireless offering.
Byteside Newsletter
Join the newsletter to receive the latest updates in your inbox.