I'm imagining an alternate version of 2020 where, after delays in previous years, CD Projekt Red released the PC-only game Cyberpunk 2077. The game sets records for pre-order sales and is released to rave reviews. A triumph of the form.
In reality, I'm reminded of the Aesop's Fable "The Dog & His Reflection". CDPR chased the bigger bone, the desire to release simultaneously across PC, Xbox Series X, PlayStation 5, Xbox One, and PlayStation 4.
So now the game is a meme of glitches and bad performance. The version on PC that performs well (and that did set new sales records for PC game launches) is overshadowed by an awful launch on older console formats that led the game's eventual removal from digital stores and refund discussions across the world.
I'm yet to play the game. I'm thinking I'll dive in after the summer holidays, when the kids are back in school and I can play an R18+ game without so much of a concern over who might walk in and watch what's going on. So my grasp of the qualitative issues is minimal.
But I love Cyberpunk. I still have my old first edition rulebooks, when the setting was the 'just past the horizon' future of… 2013. It was a fascinating setting for a 16-year-old to explore in a classic RPG format. And one I've been very eager to see brought to life in this game.
All the concerns that have arisen – a team pushed to work too hard to meet crazy deadlines, and then to release a game across 5 platforms that was clearly not ready – feel like they keep circling back to the idea that sticking to the company's PC wheelhouse would have led to a successful launch without so much of the pain, but the desire to chase the big splashy All Things Everywhere launch caused so much pain now for the team and the eager fans.
What's the lesson? If it had worked, of course, there's no lesson. They'd have had it all. The sales, the success, the works.
But maybe winning at your core first – crushing it with a well polished PC-only launch – would have made launches on Xbox and PlayStation in 2021 a lot more desirable for fans. And less painful for the developers, before and after launch.
If the perfect is the enemy of the good, perhaps chasing ALL the sales can be the enemy of building for real success.
Bring on 2021!
We're off for a couple of weeks! See you in 2021!
Thanks again to all our amazing supporters so far with the new Byteside memership system. Send us a Christmas present by joining up now!
You'll also go in the draw for a fantastic SteelSeries prize pack, which includes a headset, keyboard and mouse, as well as a cap and hoodie designed by Dune Haggar from Western Australia.
Huge thanks to SteelSeries for supporting Byteside in this way.
Here's the rest of your reads to close out the year. Thanks again for reading and we'll have lots more in 2021!
Podcasts
Zero Latency: the rise of the freeroaming VR experience
High Resolution: With Sydney getting its first Zero Latency, we catch up with CEO Tim Ruse to look at the history and future of these freeroaming VR centres.
BuildBee and the future of easier 3D printing for everyone
Jetpacks: We talk to BuildBee co-founders about their company and its place in the 3D printing ecosystem as they prepare to go global.
Must Read
Features
Byteside's favourite indie games of 2020
Check out our picks for some of the best indie and smaller budget games we have played to avoid the real world in 2020.
Byteside's favourite AAA games of 2020
Check out our picks for some of the best big budget AAA games we have played to avoid the real world in 2020.
The Church of the Holy Sweet Roll: a unique Australian lore story for The Elder Scrolls
From weird origins at PAX Aus to references in Elder Scrolls Online. Welcome to this bizarre and deeply wholesome gaming community.
Gifting a game is its own love language
The gift of a game is quickly becoming one of the most accessible ways to get a pal something personal. But what's the best way to choose?
News
Dune director Denis Villeneuve: "Warner Bros. just might have killed the Dune franchise"
Denis Villeneuve thinks Warner Bros. "might just have killed the Dune franchise", which would be a tragedy for all involved.
Dutch officials say Donald Trump really did protect his Twitter account with MAGA2020! password
Adn they're saying they won't prosecute someone who simply guessed such a sad, sad password. (Kicker: he also guessed Trump's password back in 2016 too… )
Reviews
BlueAnt X5 Bluetooth Party Speaker review: simply the best
We put the BlueAnt X5 Bluetooth Party Speakers to the test and were genuinely impressed with the sound and functionality.
Gaming headset review roundup: Alienware, Razer, Turtle Beach, HyperX and more
There are a lot of gaming headsets on the market. Here's a big round-up looking at headsets from some of the biggest brands available.
The Pathless is an exercise in indie elegance
The Pathless is a beautiful new title from the team at Giant Squid. Find out what makes it so special in our review.
Interesting
Full Xbox Game Pass library coming to iOS and PC via cloud tech
Microsoft is going all-in on cloud gaming with Xbox Game Pass, while confirming a workaround for Apple's difficult requirements.
January 1, 2020 is (finally) Public Domain Day: Works from 1923 are open to all! This year's list includes The Great Gatsby, Buster Keaton's "Go West", and Ernest Hemingway's "In Our Time".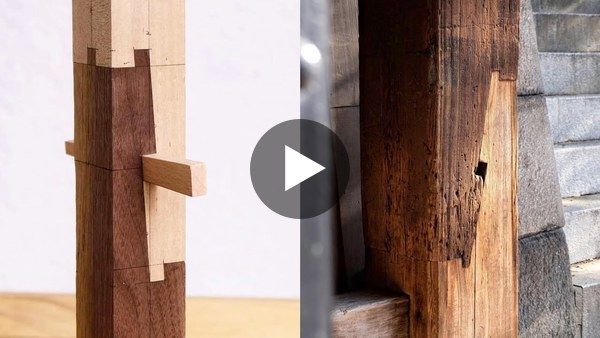 The Art of Traditional Japanese Wood Joinery 日本伝統の技術『仕口・継手』
Driving the Mustang Mach-E, Ford's first real electric car
Ford's first real EV gets a positive once over.
Stunning LEGO recreation of the iconic 'The Great Wave Off Kanagawa'
Amazing work!