South Australia has played host to a series of flight tests that will pave the way for a new remote piloted flying vehicle race series. Airspeeder announced the successful tests, monitored by CASA, set the scene for three races to be held in locations around the world later this year.
The EXA Series is being created / managed by Airspeeder, who announced that tests were conducted in an 'undisclosed location' in the South Australian desert (sounds mysterious and exciting, right?).
These craft definitely look snazzier than your average drone racer, and Airspeeder says the Alauda Aeronautics mk3 racer has design. And it's clever to see they have designed pit stops into the race series for aircraft to have to have battery swaps during the race.
The vehicle has that deceptive cockpit design, but these are fully remote piloted electric aircraft, with VTOL systems. The cockpit is designed to accommodate an augmented reality piloting experience where the pilot is in a rig similar to the experience of sitting inside the vehicle as they fly. But that's a step one toward actually doing it.
That cockpit actually hosts a full human frame 'body' in there because the aim is to move toward actual piloted races in 2022 and data from these first races will help in the development toward the next generation craft. An interesting progression.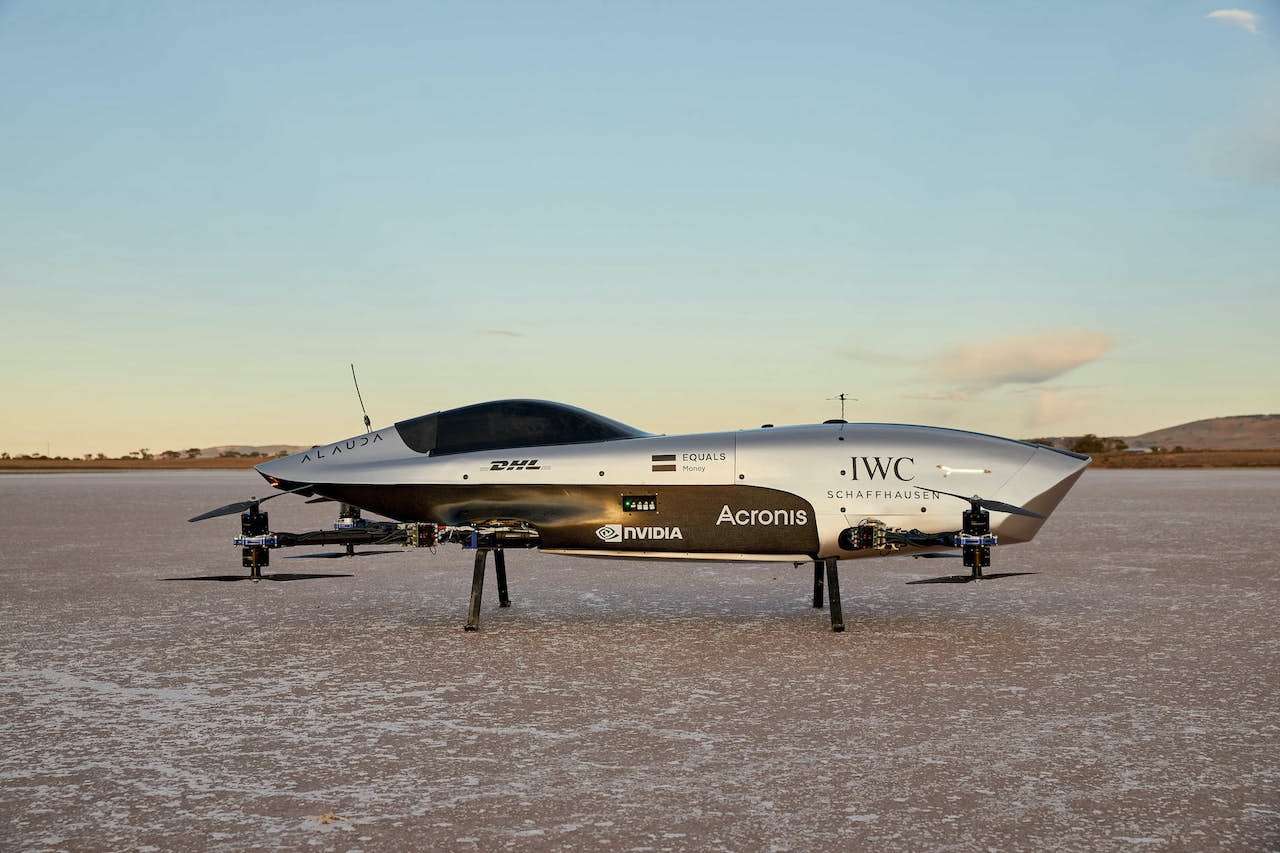 Definitely an interesting and very sleek looking racing concept to keep an eye on.
(Though the websites are wildly overcooked and could calm things down so they're actually usable / readable – seriously, what website has put a weird dot tracing the path to your mouse since the 1990s?)