Anyone who knows me knows I'm a Sonos nut. Long time user, over a decade of digging on their various speakers and now there's one in every room of the house.
Maybe that would mean I've got enough? Not when something especially cool is added to the list, and the Sonos Arc is a big leap forward in the living room.
The Sonos Arc is the new 'smart soundbar' in the company's line up. The first soundbar, Playbar, arrived back in 2013, and I'm surprised to realise it's now seven years old. It changed the way we thought of having speakers in the living room altogether - to have one easy setup that is both a music system when the TV is off and a surround sound system when you're getting into big screen action.
Even today there's no other brand that unifies music and TV services into a single audio system as seamlessly as Sonos. But for the hardcore home cinema junkie the older soundbars were not keeping up with the latest standards of immersive audio. And that's where the Arc steps in.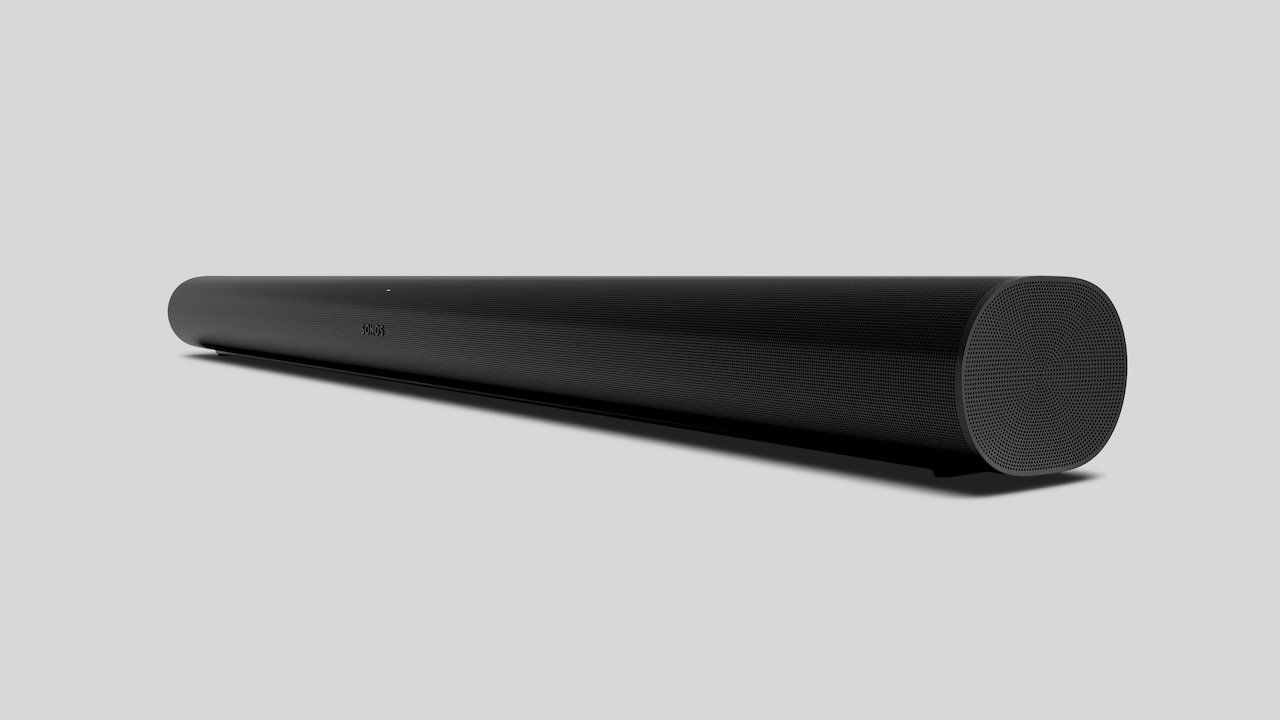 Sonos Arc brings Dolby Atmos support to the family, the latest Dolby standard that builds on 5.1 surround sound by adding height into the mix.
The Arc delivers that by adding upward facing drivers to the system as well as side firing and angled elements to deliver a pretty great surround experience without dedicated rear channel speakers. But being Sonos, you can use Sonos One units to act as perfect little rear channels, and a Sonos Sub to take over the big beefy low end duties.
Sonos has already been doing a great job of automatically tuning the room via the Sonos app on your phone with its TruePlay system, and this is again used with Arc to get things sounding just right in your main seating position.
With Arc, the control scheme for your audio setup shifts toward the HDMI based ARC standard (Audio Return Channel), so your TV can send the signal from all your devices back to the Arc for playback. This is where you get the Dolby Atmos support, as the old optical audio standard does not do Dolby Atmos. (Even at that, it's the eARC standard you need for Atmos support...)
If your TV isn't Atmos capable, you can still get Atmos through whichever device you plug directly into the Sonos Arc, so choose that option carefully (in our house that will be the Apple TV 4K).
Sonos Arc $1399 in Australia.
We had a great chat with some of the folks behind the scenes at Sonos to share shortly, and we're hoping to get you a hands on review once we get to check out this new hardware, but seeing the Arc arrive alongside upgraded Sub and Five Sonos units feels like just what we needed when our home cinema is the only cinema we'll be experiencing for at least a few more months to come!