Inside the wonderfully diverse farming game Wylde Flowers
Wylde Flowers is one of the loveliest games of 2022. Hear from Studio Drydock co-founder Amanda Schofield about how this farming life sim came to life.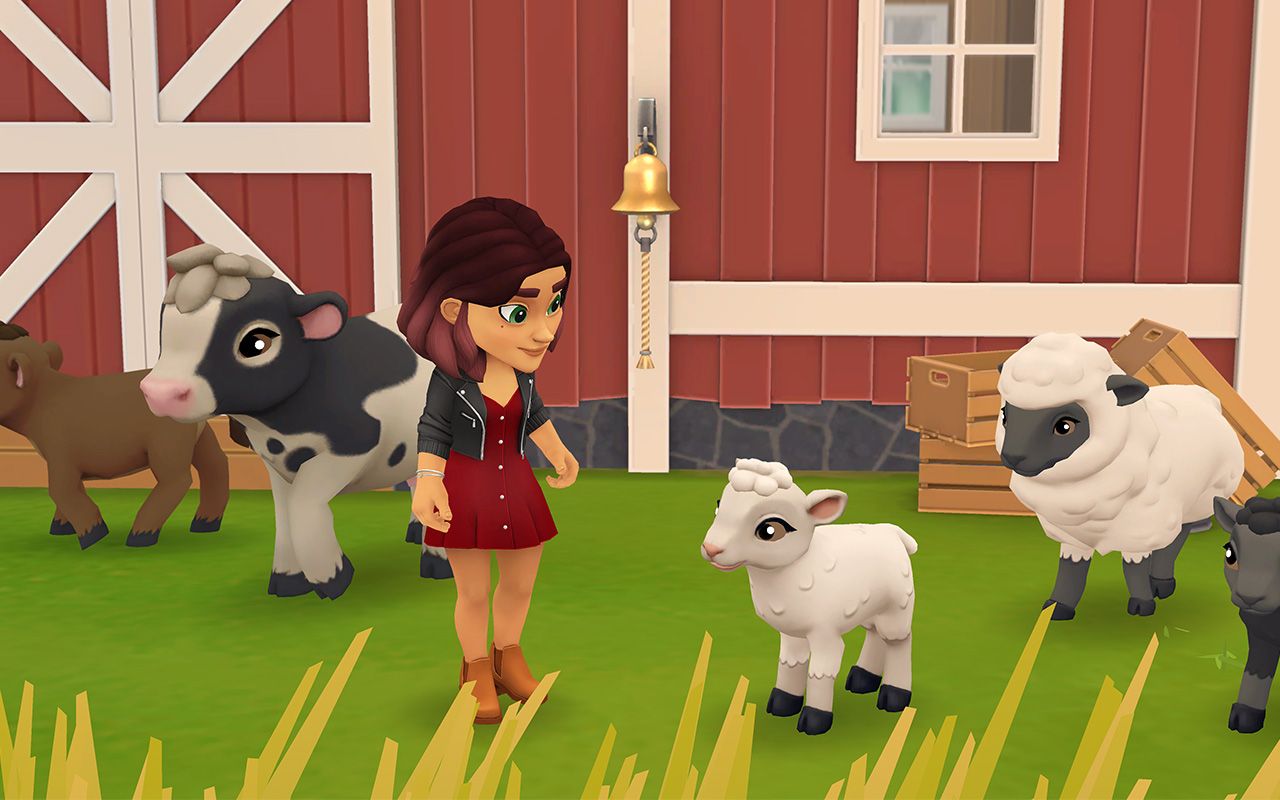 Wylde Flowers, a cosy life and farming sim with a witchy twist, launched via Apple Arcade earlier this year and has since become one of the top games on the subscription service.
In Wylde Flowers, you play as Tara, who moves to a charming rural island to help out her grandma and the family farm. Wylde Flowers is made by Studio Drydock, a remote studio founded by former EA developers.
It's a gorgeous game that pays homage to various farming and life sim games before it, including Harvest Moon, Stardew Valley, and Animal Crossing. Plus, it's coming to PC and Nintendo Switch later this year!
Amanda Schofield, Studio Drydock co-founder and creative director on Wylde Flowers, joined me on High Resolution to discuss her time working on The Sims franchise, the challenges of founding a remote studio, and what goes into making diverse characters.
One of the most beloved aspects of Wylde Flowers from fans so far is how lovingly the characters are depicted. All sorts of cultures and identities feature among the characters, which Studio Drydock brought on consultants to get right.
"We also did a lot of playtesting and we spent a lot of time with players, trying to understand how people were making them feel," Schofield explained on the High Resolution podcast. "A lot of people have said that the relationship between [Wylde Flowers characters] Angus and Francis is particularly memorable, just because they seem real."
"It feels like a real couple who are just ordinary people and they happen to be gay. There's a lot going on with them and not all of it has to do with their relationship."
To illustrate the depth Studio Drydock went to in making a story-based farming game, Schofield revealed the bibles containing the details of each character was upwards of 150 pages.
For the full chat, including how The Sims led to Wylde Flowers, and details on Studio Drydock's unique structure, listen to the latest episode of High Resolution, the Byteside videogame industry podcast. Check it out via Acast or your favourite podcast app.
To keep up to date with High Resolution, follow the podcast and subscribe to Byteside's twice-weekly newsletter examining all things tech, digital culture, and video games.
Byteside Newsletter
Join the newsletter to receive the latest updates in your inbox.