Inside the weird world of Devolver Digital
We talk to Devolver Digital Marketing Manager Robbie Paterson about the publisher's "developer friendly" reputation and it's wild E3 video events.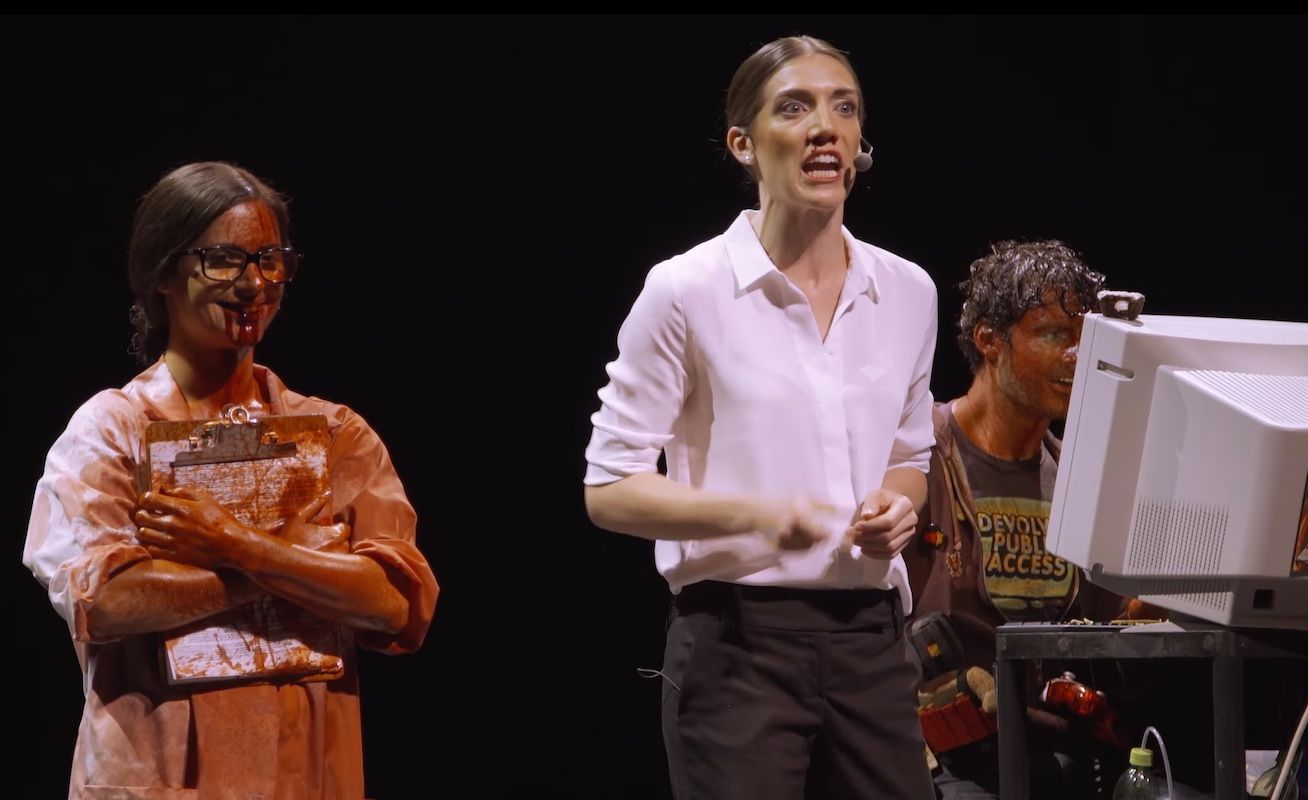 Games publishers usually have a notorious reputation for being money grubbing beasts who want to wring every last drop of creativity from talented game makers as quickly as possible until the talent loses faith in the games industry and quits, making room for new talent. Rinse and repeat.
And then there's Devolver Digital.
Devolver is a games publisher that has specialised in publishing quirky indie games - like Disc Room, Carrion, Fall Guys and Inscryption - and helping everyone have a pretty great experience through the process. And building its own weird, wonderful persona along the way.
I wanted to understand how Devolver has pulled it off, so late last year I caught up with Robbie Paterson, Marketing Manager of Devolver Digital. I've been particularly fasciated by Devolver's infamous, bizarre - and utterly compelling - series of E3 video press conferences that really seemed to take Devolver to a new level of anti-marketing craziness that has also had some Black Mirror style moments where they can be strangely prescient about the state of the industry.
Honestly, I adore how Devolver Digital has managed to stay super weird while it seems to have grown in stature in the industry. If anything it's only gotten weirder. If you don't know them, it's hard to describe it all just by talking about it. You need to hear some of this insanity for yourself to even scratch the surface.
I caught up with Robbie well ahead of the company's IPO in November, when the company listed on the AIM in London at a valuation of over a billion Aussie dollars. So, with that billion dollars in mind, let's dive into my chat with Devolver Digital Marketing Manager, Robbie Paterson.
If you've never seen the E3 press conferences, we've made a YouTube playlist of all Devolver Digital's Big Fancy Press Conferences to help you catch up.
Byteside Newsletter
Join the newsletter to receive the latest updates in your inbox.