I'm not a massive Lego enthusiast – that mantle belongs to the wonderful writer Alice Clarke – but my goodness, McLaren's Formula 1 Lego kit looks an absolute treat.
Revealed last week, the new Lego Technic McLaren Formula 1 Race Car is a sight to behold and worthy of any Lego or racing fan's collection.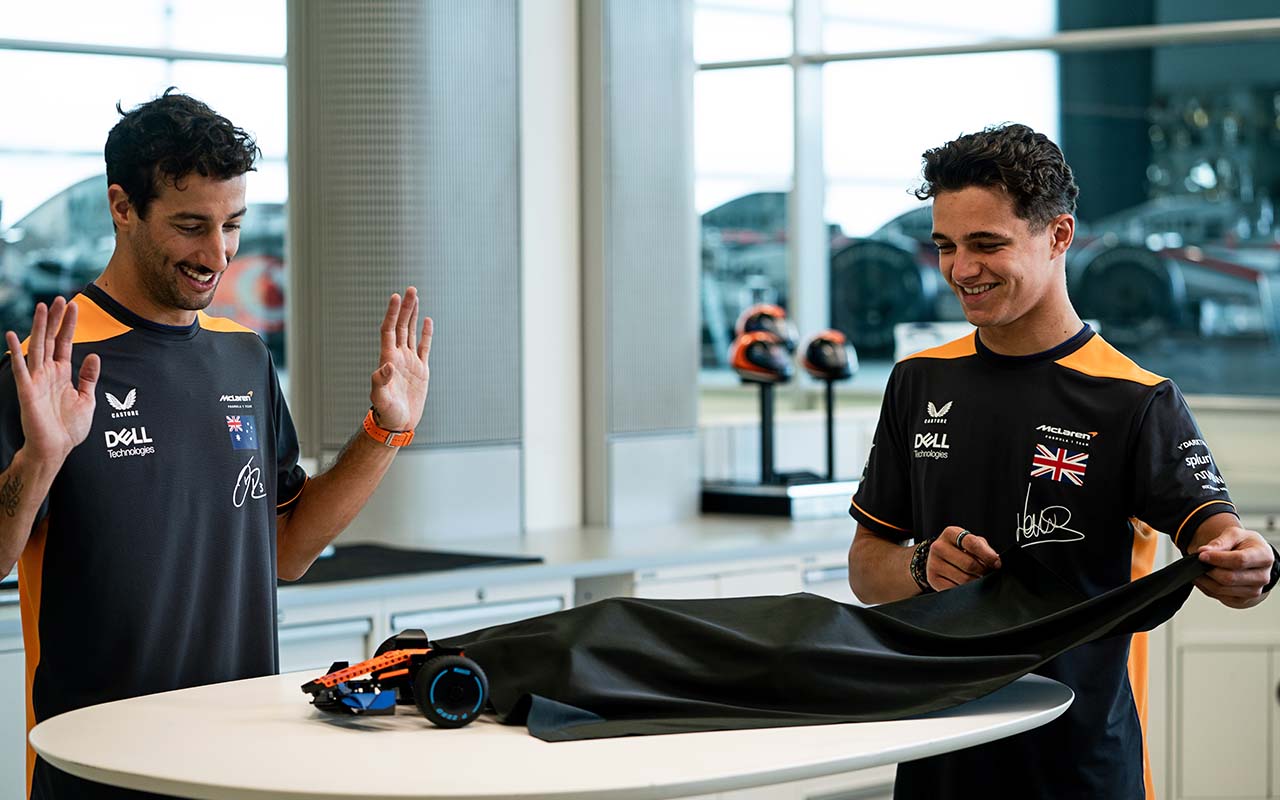 Designed in collaboration between Lego and McLaren Racing alongside the development of the car manufacturer's new F1 car, the model simultaneously pays tribute to the team's 2021 design while hinting at next season's real-life vehicle. I'm an absolute sucker for the bold orange and blue combo. Marvellous stuff.
Coming in at 1,432 pieces and measuring 13 cm in height, 65 cm long, and 27 cm wide, the build packs in an impressive amount of detail. It even has moving pistons in the replica V6 cylinder engine, and small touches such as sponsor stickers for full authenticity.
The Lego Technic McLaren Formula 1 Race Car also marks the first time an F1 car has received the Lego Technic treatment, the popular range of builds based on real-world vehicles and machinery with various moving parts.
Fans won't have to wait long to get their hands on the Lego Technic McLaren Formula 1 Race Car, with the model set to hit retailers globally from 1 March. The official Australian Lego store has a listing for $279.99.
This would make a perfect gift for the Dan Ricciardo fan in your life – even better if you managed to get him to sign it at the Australian Grand Prix come April.