Friday, May 7, 2021 (got that wrong yesterday…)
Please, if you're enjoying the new newsletter format and/or the daily podcast…
Tell your friends to catch the Bits daily tech news bulletin
Tell them to get this newsletter
Either or both will help Byteside thrive!
Brain food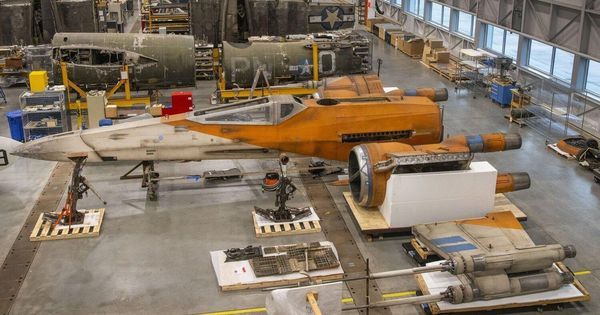 The Smithsonian has a full-size Star Wars X-wing starfighter now
A special kind of history. In 100 years people won't be sure which things were real and which were from a movie set.
How .xyz, .inc, and hundreds of other new TLDs are trying to take on .com and win the domain name wars.
What a crossword AI reveals about humans' way with words
Dr. Fill, a puzzle-solving automaton, came out victorious at last week's national tournament—but human solvers shouldn't throw in the towel just yet.
Byteside
Intel NUC vs M1 Mac mini: which machine reigns supreme?
The new Mac Mini with an M1 chip has a lot of firepower. So how does it stack up against Intel's Hades Canyon gamer NUC? We run the tests.
Cool
Someone turned Apple's AirTag into a wallet-friendly card
I'm quite sure this will void your warranty.
Science knows more than ever about why cats love boxes so much
"Vision has evolved to answer questions having to do with boundaries and contours."
On this day...
2009: The J.J. Abrams reboot of the Star Trek movie series hit cinemas everywhere. He once told Stephen Colbert his wife told him to go back and cut out some of the lens flares.
Trivia
Which Hollywood movie was the highest grossing of 2020? (Two Chinese films were bigger than anything from the US last year.)
Yesterday's answer: Pakistan.