Nintendo Switch overtakes 3DS with nearly 80m sales, led by Animal Crossing
The Nintendo Switch has overtaken the 3DS in total sales, with the Game Boy Advance next, led by the might of Animal Crossing: New Horizons.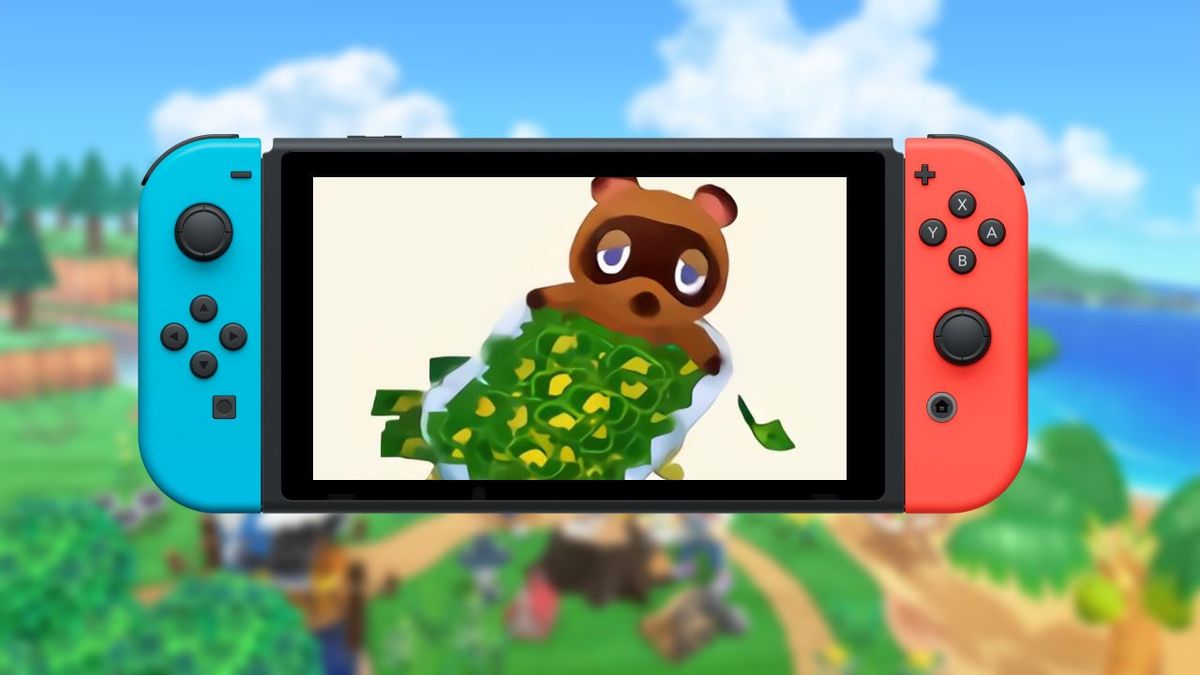 Nintendo's latest financial figures are in and it's staggering reading all around, with the Nintendo Switch overtaking the Nintendo 3DS for lifetime sales, and Animal Crossing: New Horizons has rocketed to second place among the Switch's best-selling games.
To be precise, according to Nintendo's latest financial report, 79.87 million Nintendo Switches have shipped, while Animal Crossing: New Horizons has sold a phenomenal 31.18 million units in less than a year since its release.
For comparison, the various Nintendo 3DS systems sold 75.94 units. After freshly overtaking the 3DS family, the Nintendo Switch — which includes the dockless Switch Lite model — is now the fifth-highest selling Nintendo platform of all time.
It's only a matter of time before the Switch kicks the Game Boy Advance (81.51 million) out of fourth place.
Funnily enough, a revised Wii U game remains the biggest-selling Switch game: Mario Kart 8 Deluxe, selling 33.41 million copies, proving the quality of the racer endured across hardware generations.
Impressively, the Switch sold 11.57 million units in the last quarter alone. This outpaces the sales so far of the PlayStation 5, Xbox Series X and S consoles collectively. Sony's next-generation platform, in particular, is reported to have sold upwards of four million units since launch.
Both Sony and Microsoft's new consoles have encountered mass stock shortages and dodgy scalpers, however.
Among the Switch's best sellers, aside from Mario Kart and Animal Crossing, are Super Smash Bros. Ultimate, The Legend of Zelda: Breath of the Wild, Super Mario Odyssey, and Pokemon Sword/Shield.
Nintendo Switch's reported top-selling games
Mario Kart 8 Deluxe – 33.41m
Animal Crossing: New Horizons – 31.18m
Super Smash Bros. Ultimate – 22.85m
The Legend of Zelda: Breath of the Wild – 21.45m
Pokémon Sword/Shield – 20.35m
Super Mario Odyssey – 20.23m
Super Mario Party – 13.82m
Pokémon: Let's Go Pikachu/Eevee! – 13.00m
Splatoon 2 – 11.90m
New Super Mario Bros. U Deluxe – 9.82m
Luigi's Mansion 3 – 9.13m
Ring Fit Adventure – 8.68m
Super Mario 3D All-Stars – 8.32m
Super Mario Maker 2 – 6.91m
The Legend of Zelda: Link's Awakening – 4.38m
Paper Mario: The Origami King – 3.05m
Fire Emblem: Three Houses – 2.87m
Hyrule Warriors: Age of Calamity – 2.842m
Clubhouse Games: 51 Worldwide Classics – 2.62m
Pikmin 3 Deluxe – 1.94m
Xenoblade Chronicles Definitive Edition – 1.48m
Mario Kart Live: Home Circuit – 1.08m
Astral Chain – 1.08m
Marvel Ultimate Alliance 3 – 1.08m