How to register for Project xCloud preview in Australia
Microsoft's game streaming service Project xCloud comes to Australia in just a few days to let you play select Xbox games on Android devices.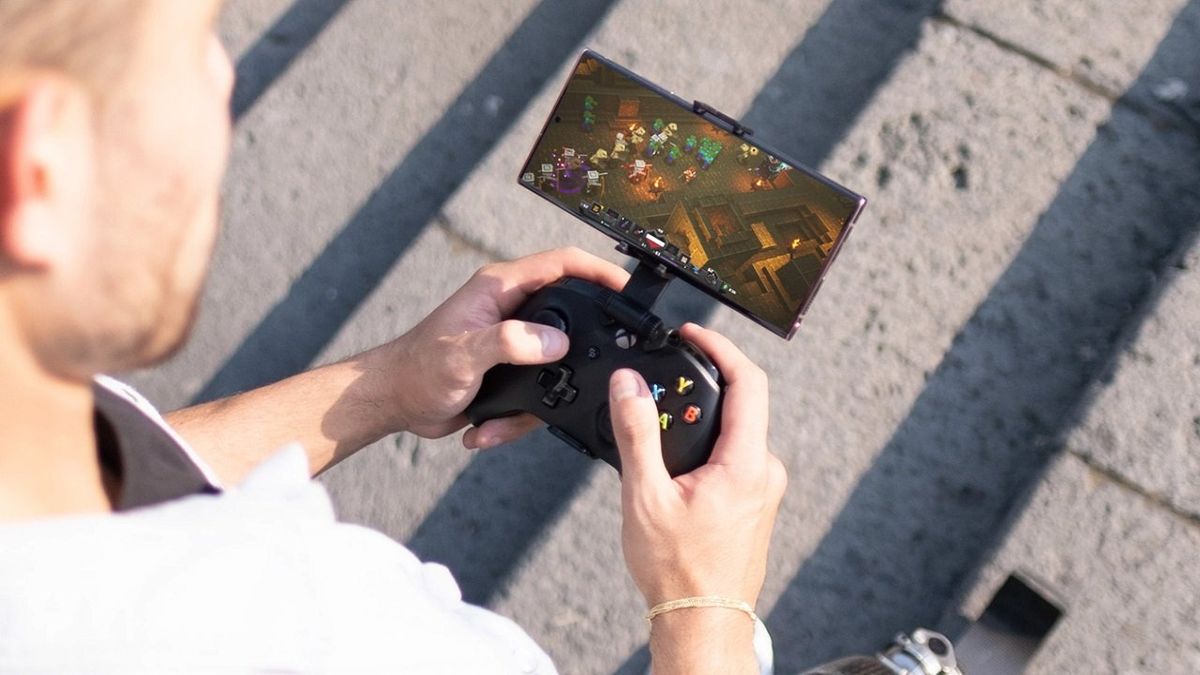 Four new countries are being added to Xbox's streaming service Project xCloud preview, and Australia actually gets to be one of them.
The other countries brought into the fold on November 18 will be Brazil, Japan, and Mexico, but obviously here we have a bit of a bias for our great southern land.
Project xCloud uses the Microsoft Azure datacentres to allow players to stream games available on the service to their android devices. As this doesn't use your console to power the games, anyone with a device can do this and play any game available on the service.
This feels like another example of Xbox's current push to bring gaming to all, much like the incredibly inclusive Greenstown launch celebration and the transparent list of launch issues and fixes.
To be a part of the preview you can register to be a part of the program today, and will be contacted some time after November 18 if you've been accepted into the trial. You'll need an android device, internet connection, and a compatible bluetooth controller to use the service.
The list of games included on the service is also quite impressive, with a slew of Microsoft first party titles and a few other games thrown in for good measure. You can find that list of games and the countries they'll will be available in at the bottom of this article.
Being fortunate enough to have excellent internet, I'm very excited about this service and am looking forward to testing it out. There's always some apprehension with how well streaming services like this will work in Australia, but with Microsoft's Azure infrastructure, they have a much better shot than most.
For more Xbox Series hype, check out our serious over analysation of the Xbox Series X box, review of the Xbox Series X launch console, and stay tuned for a review of the Series S soon to come.
List of available games
· ARK: Survival Evolved (AU, BR, MX, JP)
· Batman™: Arkham Knight (AU, BR, MX)
· Black Desert (AU, BR, MX, JP)
· Bloodstained: Curse of the Moon (AU, BR, MX, JP)
· CODE VEIN (AU, BR, MX, JP)
· Cricket 19 (AU, BR, MX, JP)
· DayZ (AU)
· Dead by Daylight: Special Edition (AU, BR, MX)
· Destiny 2 (AU, BR, MX, JP)
· Devil May Cry 5 (AU, BR, MX, JP)
· eFootball PES 2020 (AU, BR, MX)
· F1® 2019 (AU, BR, MX)
· Forza Horizon 4 (AU, BR, MX, JP)
· Gears 5 (AU, BR, MX)
· Gunvolt Chronicles: Luminous Avenger Ix (JP)
· Halo Wars 2: Standard Edition (AU, BR, MX, JP)
· Halo: The Master Chief Collection (AU, BR, MX, JP)
· Hellblade: Senua's Sacrifice (AU, BR, MX)
· HITMAN™ (AU, BR, MX)
· Just Cause 4 (AU, BR, MX)
· Killer Instinct: Definitive Edition (JP)
· Minecraft Dungeons - Windows 10 (AU, BR, MX, JP)
· Mitsurugi Kamui Hikae (JP)
· Ori and the Will of the Wisps (AU, BR, MX, JP)
· PLAYERUNKNOWN'S BATTLEGROUNDS (AU, BR, MX, JP)
· ReCore (JP)
· RESIDENT EVIL 7 biohazard (AU, BR, MX, JP)
· Sea of Thieves (AU, BR, MX, JP)
· Shadow of the Tomb Raider (AU, BR, MX)
· Sid Meier's Civilization VI (AU, BR, MX, JP)
· Skyforge (AU, BR, MX, JP)
· Smite (AU, BR, MX, JP)
· Stellaris: Console Edition (AU, BR, MX, JP)
· Tekken 7 (AU, BR, MX, JP)
· WWE 2K20 (AU, BR, MX, JP)
· Yakuza 0 (AU, BR, MX, JP)