Google Pixel 7 & Pixel 7 Pro review: because you love Google's brains
The same price in an inflationary market and some solid updates in camera and features makes it a good year to upgrade if you've been waiting for a few years.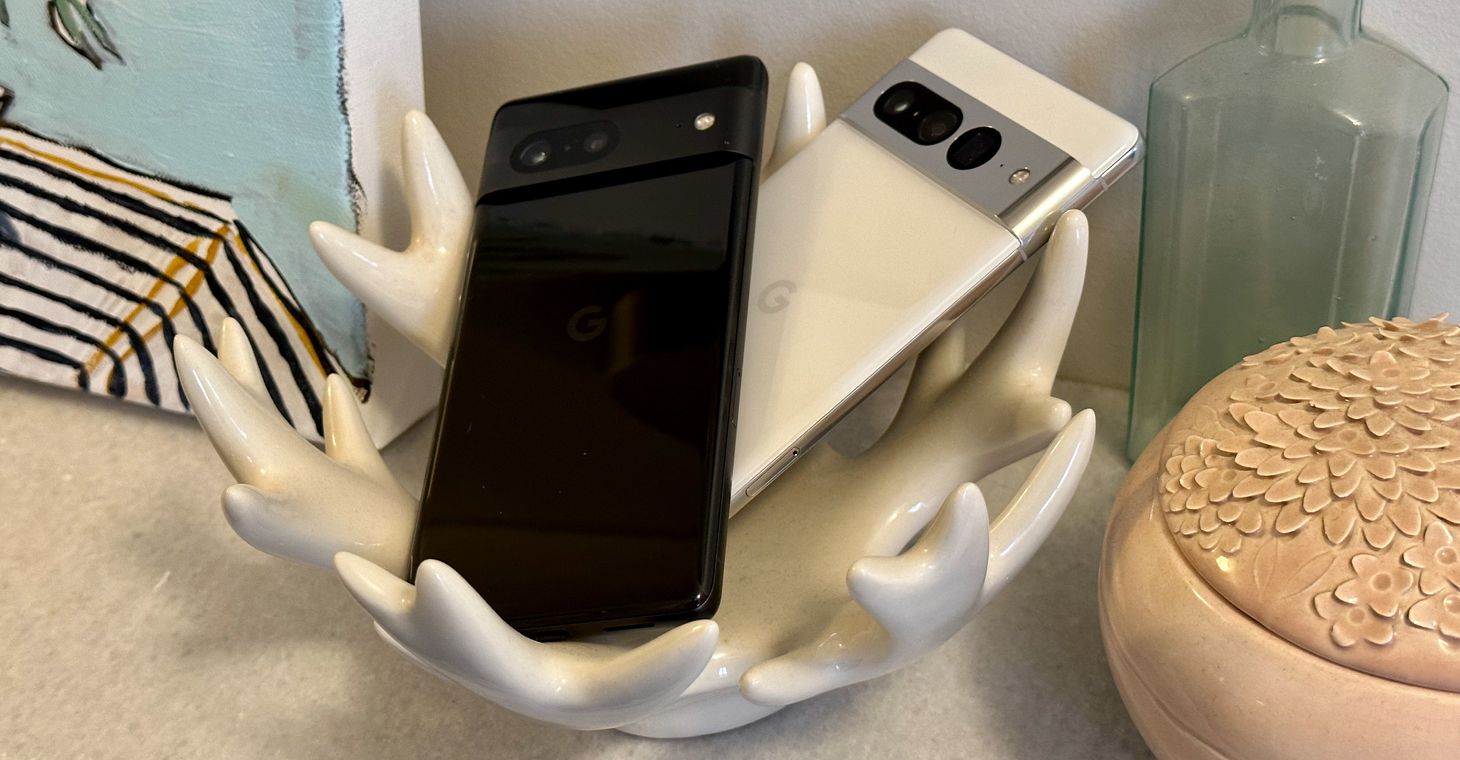 With the Pixel 7 & Pixel 7 Pro smartphones, Google is hitting a sweet spot in its effort to truly offer an ecosystem of its own devices and perfectly integrated services.
Where Apple and its iPhone are all about hardware and software on a journey toward adding more services (and the related recurring revenue win that brings), Google has always been about the services, with its journey through Android hardware having had its ups and downs.
Android was led by HTC handsets in the early days, then Samsung came to dominate this side of the phone wars. But Samsung always needs to put its own spin on Android to find those extra ways to connect with the user as a brand. It doesn't want to be a commodity piece of kit sold on behalf of Google and its services. That works great for many users, clearly – Samsung dominates the Android world.
My preference has always been for a cleaner stock Android experience because I do want it to serve me up the most direct path possible to the world of Google's apps and services.
Computational photography
With the Pixel 6, Google kicked off an era with its own chip design driving the hardware. With a focus on complex tasks that benefit from machine learning systems – a lot of which applies to making photos look great – it has helped the Pixel line of phones stand out as a leader in computational photography. Samsung and Apple might do more with lenses and camera hardware, but Google knows how to get software to refine images and give us the most amazing low-light photography through its Night Sight mode.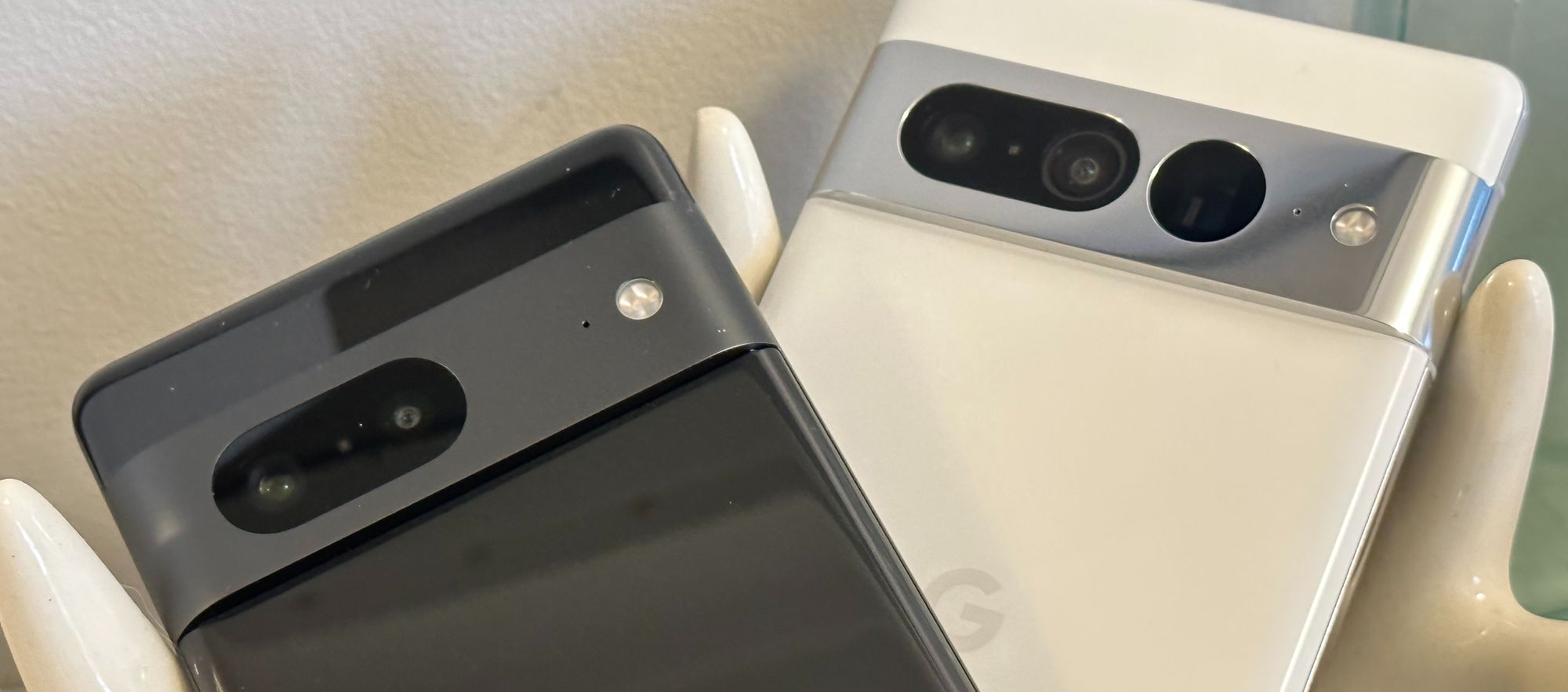 This isn't to say the Tensor chips are suddenly supercomputers in your pocket. The trick with machine learning models is to refine them through rapid iteration on those hyperscale server farms in the Googleplex, then distill the essence of the model into algorithms that run beautifully on a chip that's designed for the task.
With that in mind, the Pixel 7 series of devices has a second generation Tensor G2 processor, and all those clever photography features happen faster than ever now. Night photography used to require you to hold steady for a 'few' seconds, now it feels like it's just a very slight moment of holding steady before you get the amazing results Pixel phones are known for.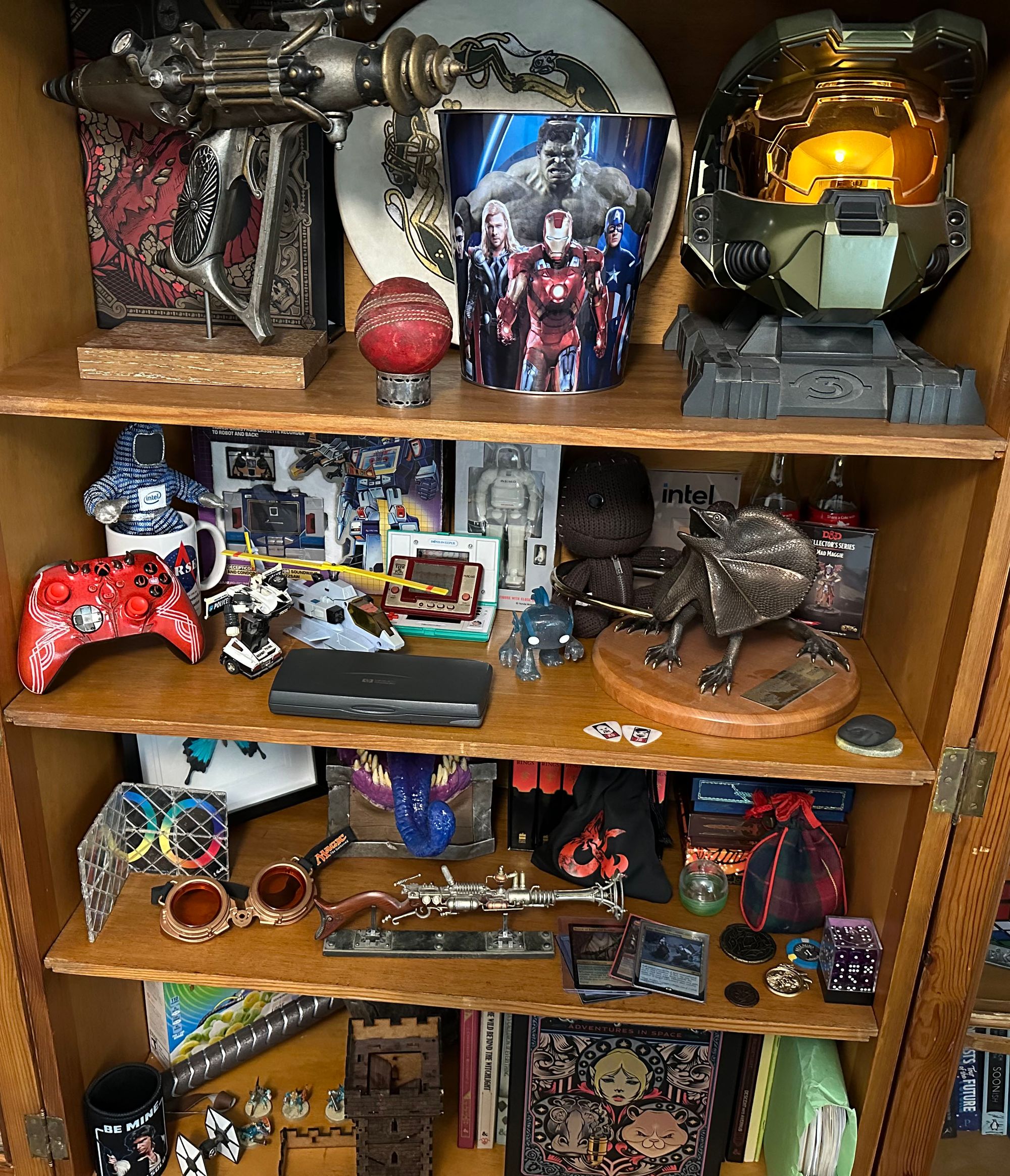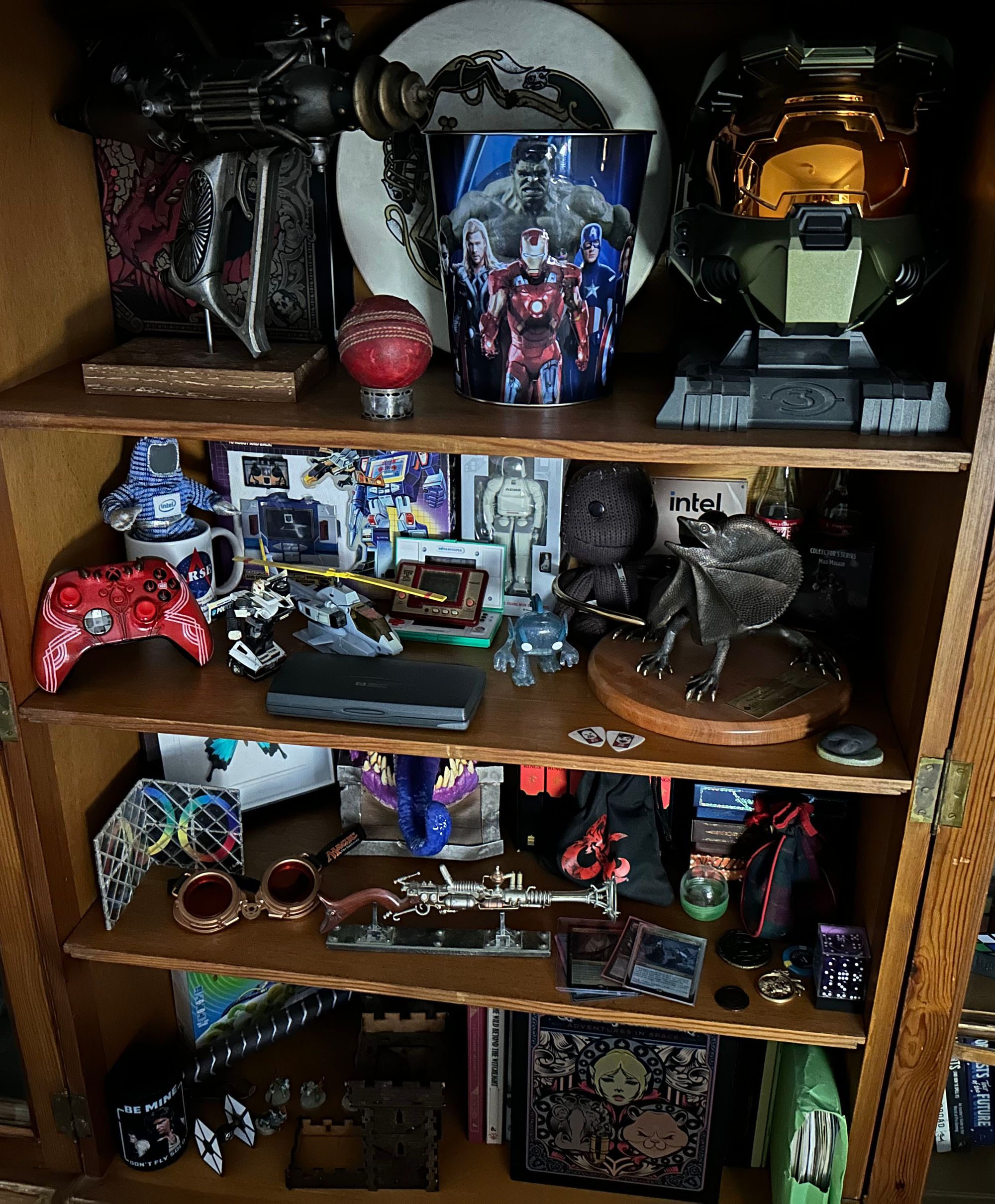 In daylight images are also looking fabulous, and I'll leave it to the serious pixel (small p) afficionadoes to debate which smartphone has the most perfect image performance. I find the Pixel 7 delivers a 'natural' feel that I like in most circumstances, while others might feel it's a little muted compared to what you get from an iPhone 14. Sometimes phones can feel like they're getting too 'computational' in the way they boost an image by default, so I quite like the style Pixel 7 delivers.
The new Super Res Zoom feature can also enhance the image quality across a wider range of zoom lengths. Through a mixture of using sections of the image sensor along with the other lenses all blended with those Tensor smarts means you can get better images at 2.5x zoom or 10x zoom (on the Pro) and even out to 30x with less image degradation when you're outside the perfect scale of each image sensor.
Lastly, the new Unblur feature feels like a very cheeky move to take something Google could easily offer via the Google Photos service on a web browser and make it an exclusive feature of the Pixel 7 phones. Surely the algorithms to do this would run even better in the cloud than on the phone? Regardless, it's a great feature you'll get a lot of value from if you steadily work through your archives and tidy up any old pics that were taken on a big night out or of fast moving kids and animals. It can't work miracles, but it is pretty incredible how sharp and natural it does make many blurred images.
There's also a Magic Eraser mode to cut out people or features in a photo you don't want to keep, video mode gets HDR-10 for superior colour accuracy, and a new Real Tone upgrade to Google image processing to better reflect people's true skin tones in all light levels.
Finally, a shout out to the new Guided Frame feature for vision impaired users. It's a great unlock for many folks who want to enjoy taking selfies anywhere, anytime and every step forward for accessibility of cool features should be encouraged. (Note that iPhone has a similar feature available through the VoiceOver accessibility tools in iOS).
Beyond the cameras
These machine learning centred features do go beyond just the camera tech. There's new features on offer like Audio Message Transcription, so you can have your voice messages converted to text, plus a Recorder mode that now transcribes what you're recording in real time.
Google also announced that the Pixel 7 series will soon get a new VPN by Google One feature – a truly anonymised VPN to keep you safe and secure online.
A new bedtime mode options lets you track your sleep quality by listening for coughs and snores. A nice alternative to needing to wear a tracker (though I do use the very excellent Withings Sleep Monitor which sits under the mattress and provides wonderfully detailed sleep reports – but that's a different investment).
There are also new battery saving settings including Adaptive Battery Saver to more intelligently manage battery life, plus an Extreme Battery Saver option where you can select specific apps that you want to allow if you are trying to eek out that last few percentage points of power late in the day.
The ecosystem era for Pixel
If you've been sitting on a Pixel 4 or earlier, this is a very good year to upgrade. The features are strong, the hardware is crisp, and you'll be well set with a good new baseline for the next 3-5 years of your smartphone lifestyle.
With the arrival of the Pixel Watch alongside the Pixel 7 series, we also see Google eager to build a truly unified hardware environment.
Its acquisition of Fitbit suddenly makes more sense, and this first Pixel Watch is a really nice piece of hardware. Sadly, this version one product isn't that great with battery life, which is a problem and probably makes it worth a skip until the Pixel Watch 2, but it speaks to a big step toward a full integration across its hardware and its services.
Add in the Nest side of Google's smart home and how it is all so easily controlled from your Pixel phone and the ecosystem is stronger than ever.
Pixel 7 is a top recommendation
As of today, when I'm recommending a new smartphone I'll ask someone two questions.
Do you like to use Apple or Android?
Do you like the idea of the return of the flip phone?
If the answers are 'Android' and 'not really' then the Pixel 7 series is the way to go*. They're well priced, they're well made, and they are the best expression of living in and loving the Google ecosystem.
Big kudos to Google for also maintaining the same price for the Pixel 7 launch as for the Pixel 6 launch last year (from $999 for Pixel 7 and $1299 for Pixel 7 Pro). It's been a big year for inflation, especially in technology components. In real terms this acts as a price drop – and the USD to AUD price conversion is very fair in current exchange (+GST).
Buying the 7 Pro is all about that upgraded camera hardware. If you can spare the extra $300 then that 5x optical lens is a powerful upgrade. If you're not too concerned with that extra lens, the Pixel 7 is an excellent phone at an excellent price.
* I think the Samsung Galaxy Flip 4 is a wonderful new form factor that more people are going to fall in love with the more they see them in the wild.
Byteside Newsletter
Join the newsletter to receive the latest updates in your inbox.