Upright Go S review: a nudge toward better posture
The Upright Go S wants to help you improve your posture and develop better sitting habits. And it works – as long as you want to actually do the work too.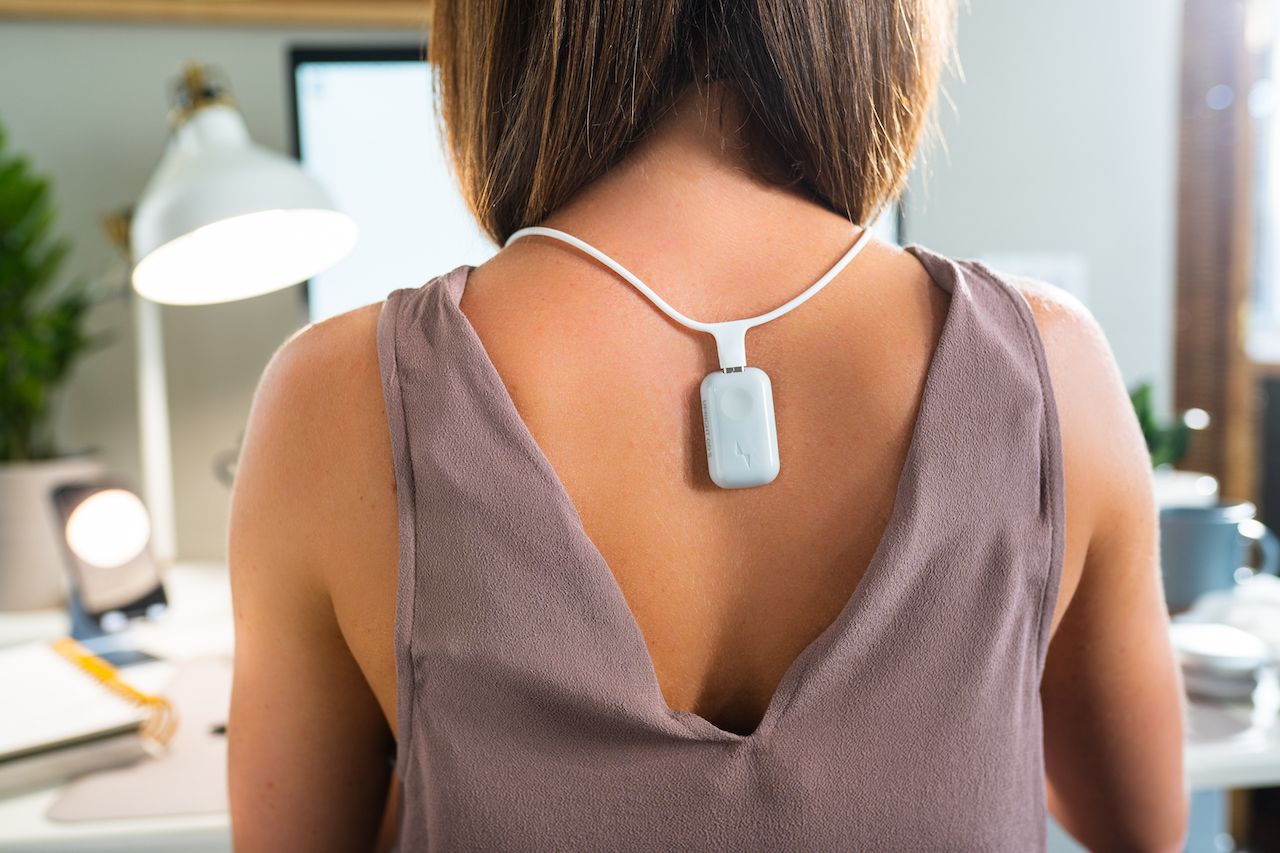 Hands up who's got a bit of a hunched back after a couple of years working at home? Maybe a few of us have pretty great office setups wherever we work from, but even then bad habits can creep in when we're tired or pushing ourselves a bit too hard.
Upright is a company that has focused on doing one thing well, it seems. Helping us reduce stress and strain on our backs. And the Upright Go S is a pretty simple yet effective device for giving you a nudge when you need a reminder to sit up straight and get your core doing its job.
For anyone eager to rebuild good habits with their posture, the Upright Go S works really well. It's just a question of how hard you're willing to work with it.
There's two ways to wear the Upright Go S – as a stick-on or with a necklace style strap. Both position the lozenge-shaped device near the top of your back and the necklace option is relatively unobtrusive. My wife wore it regularly to work and it tucked away with enough subtlety to not worry about how it looked with any given outfit.
You set up the device with the Upright app, which walks you through how to use it and lets you set the range of angles you want to allow for before you receive an alert. You also adjust the device feedback setting here in the app, choosing the delay before an alert is triggered, the duration of the alert and intensity of the vibration when it politely tells you off for going into the red zone.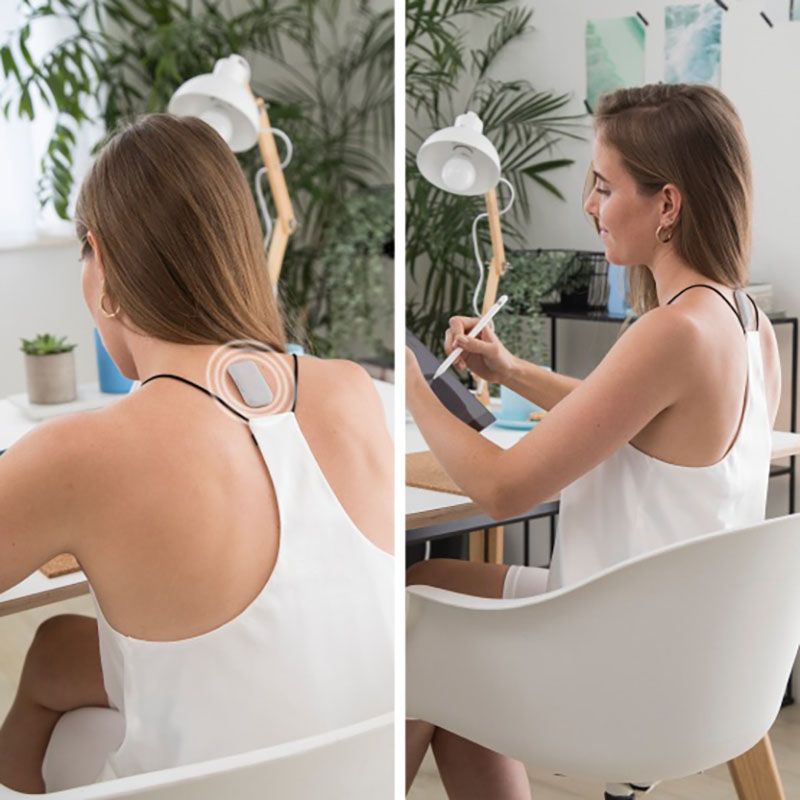 We found the minimum vibration was enough to give the reminder you need without making an audible noise that would make others nearby wonder what the hell was going on.
Depending on the type of work you do during the day, this might not suit your needs. It is really ideal for desk workers or workers who spend a lot of the day on their feet, or a mix of these two. If you're a gardener, hanging a show at an art gallery, or doing a lot of other work that requires bending and moving at odd angles, this might end up spamming you with alerts that don't quite match the intention.
One of the pitches from Upright is that the device can reset bad habits in two weeks. We'd have to say we agree with that assessment based on our experience, and that's what people should think about when exploring the Upright Go S as an option.
You don't have to wear it every day forever to find great value in this device. Even if you simply put it on using the necklace when you sit down at a desk it can serve that purpose of correcting poor posture just for this part of your day. The app also gives you a percentage score for how long you've spent in the ideal zone you set for yourself, so however long you wear it you'll have a percentage 'score' to motivate you to do the right thing.
The biggest part of fixing a posture habit is that it is actually quite tiring! Slouching isn't just 'laziness'. It takes real work and requires retraining some of your muscles to better support your sitting position. Your core muscles need to get some match fitness. Just as weight loss takes a good diet and regular exercise to achieve effective targets, Upright needs you to actually want to do the work of fixing your posture.
To that end, the Upright app also includes a range of 1-3 minute exercise, many of which are focused on seated stretches, twists other flexibility and core strength building moves. It wants to help you achieve results – you just have to be ready to be part of your own solution.
My wife tested the Upright Go S as well and has already recommended the device to a number of friends and colleagues. She found it was an ideal partner alongside taking pilates and seeing a physiotherapist, and felt that notifications from the app reminding her to use it more often were also well written – they felt encouraging, not like a guilt trip.
If you're on a reset journey after the past few years or you're trying to get serious about core and back strength for the first time, the Upright Go S is an effective device to help set you on a good path to success.
Byteside Newsletter
Join the newsletter to receive the latest updates in your inbox.