Why transformation itself is the new normal
Now more than ever, transformation is critical to success. Our ability to adapt and use new technologies will help shape the future.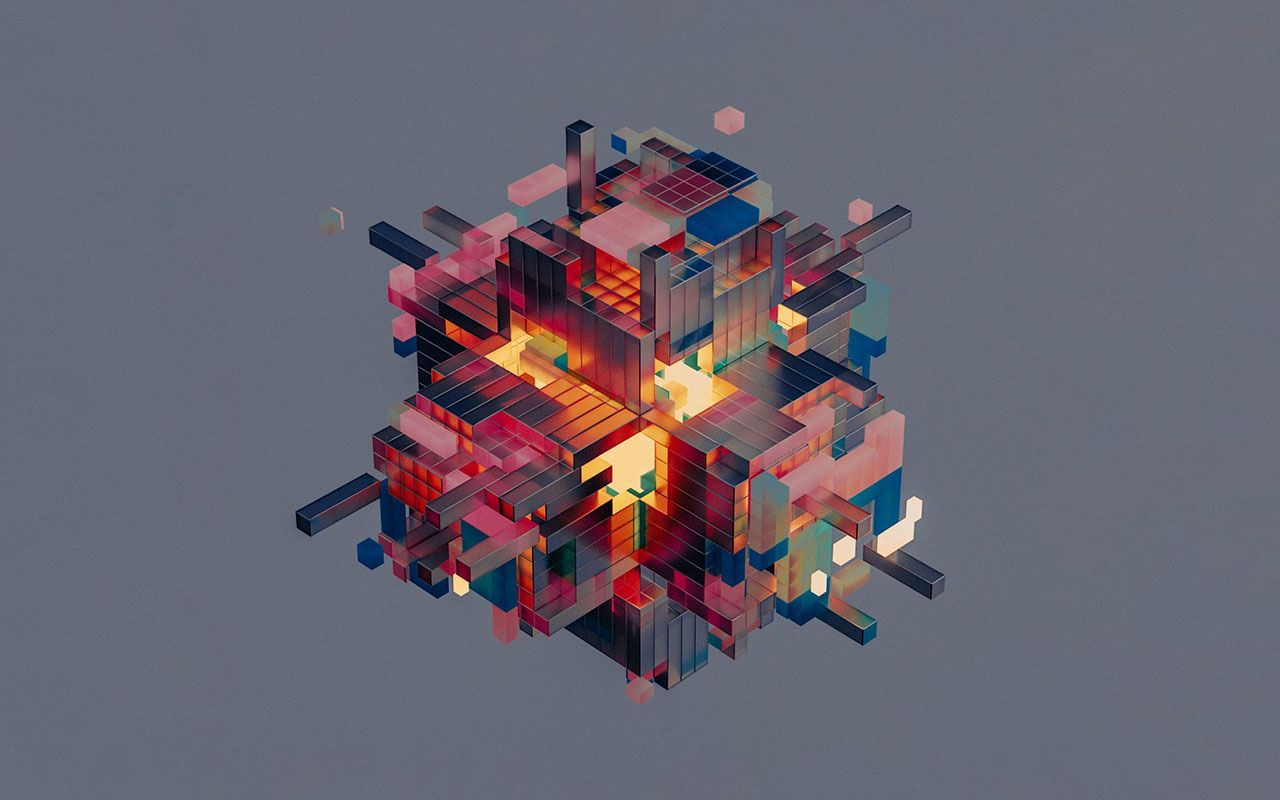 This post is sponsored by IBM
Transformation in the business world is a constant. The events of the past few years have made this abundantly clear, with technology driving a rapid shift in priorities across employers, employees, and customers alike.
Even if we weren't in the middle of a global pandemic, transforming products, processes, and ways of working has become vital to staying ahead of the competition.
Keeping up with competitors and evolving consumer demands is essential to making it at the top of any field. While the pandemic has been widely disruptive, and you'd never wish the past two years upon the world, it has presented opportunities to accelerate digital adoption.
So what's the buzzword for the next phase of business? Adaptability. This means being flexible, trying new technology, and fully embracing digital transformation.
A recent trend report from the IBM Institute of Business Value explains that transformation is happening full-steam ahead, and how it must integrate with day-to-day business operations.
Transformation continues at pace
Digital transformation is not so much a target as a way of life. It was happening before the pandemic but is now moving at a significantly greater pace as we all adapt to a nebulous 'new normal'.
One major finding from the IBM COVID-19 and the future of business report was that 60% of organisations accelerated investments in digital transformation during the pandemic. Additionally, 55% of organisations permanently adjusted strategies in light of these changes.
So, what does this mean?
It suggests the majority of businesses recognised the need to transform and adapt to a changing world. Investing in hybrid work solutions to enable employees to work from anywhere. Attending virtual meetings occasionally interrupted by enthusiastic children or personal space-defying household pets became a daily routine.
Organisations investing in digital began to understand that having a brick-and-mortar shopfront or a cushy office environment was no longer enough. Ensuring people can interact with you digitally is the new expectation. A strong digital presence is simply good business.
So what transformation initiatives are top of mind for executives? According to the IBM report, 79% of CEOs believe smart-connected tech driven by the Internet of Things (IoT) will be the number one technology to deliver business results, followed closely by cloud and AI solutions. It all points to data directed toward smart systems as being seen as a big enabler in the years ahead.
Much of this transformation involves streamlining the way we process data, empowering people to make more informed decisions and businesses to offer better products to consumers.
A lot of the tech executives want to use going forward already exists. But unshackled from old ways of thinking, organisations can better realise their potential.
With positive results from recent digital transformations on the scoreboard, including hybrid working models and faster uptake of new tech, organisations need to prepare for further change ahead. Leaders must ensure employees feel well supported and properly equipped for ongoing transformation.
There's no point in using the shiniest and fanciest tools available if no one knows how to use them!
Tech adoption should reshape business operations
Considering 97% of businesses have started adopting cloud technologies, with nearly 80% implementing some level of AI, merely using technology isn't enough to lead the pack. What counts is how you use it.
Organisations that holistically integrate tech adoption within business strategies and company culture are those best primed for success. Combined with a readiness to commit to ongoing innovation, businesses have every chance to fully benefit from digital transformation and maximise return on investment.
From start to finish, technology must be involved in transforming towards the new way of doing business IBM refers to as the 'Virtual Enterprise'.
One of the most important factors regarding the Virtual Enterprise model is investing in ecosystems and innovation.
According to IBM's Institute for Business Value, high technology adopters who do this can see revenue growth premium over competitors:
40% investing in ecosystems
40% investing in open innovation
20% through more efficient user-centric design processes
20% through more efficient systems for moving data
15% through reskilling staff
Essentially, organisations that educate teams and ensure digital systems are easy to use will see the greatest benefits. High levels of technology adoption paired with holistic business and culture transformation are likely to outperform organisations that solely focus on adopting the latest tech, dust their hands and walk away.
In many ways, the 'new normal' is an ongoing and constant era of digital transformation. Those who approach it intelligently and bring their people along for the ride will be well-positioned to stand out from the rest.
Byteside Newsletter
Join the newsletter to receive the latest updates in your inbox.