The kids are bopping again... this week
Slang at the speed of meme culture.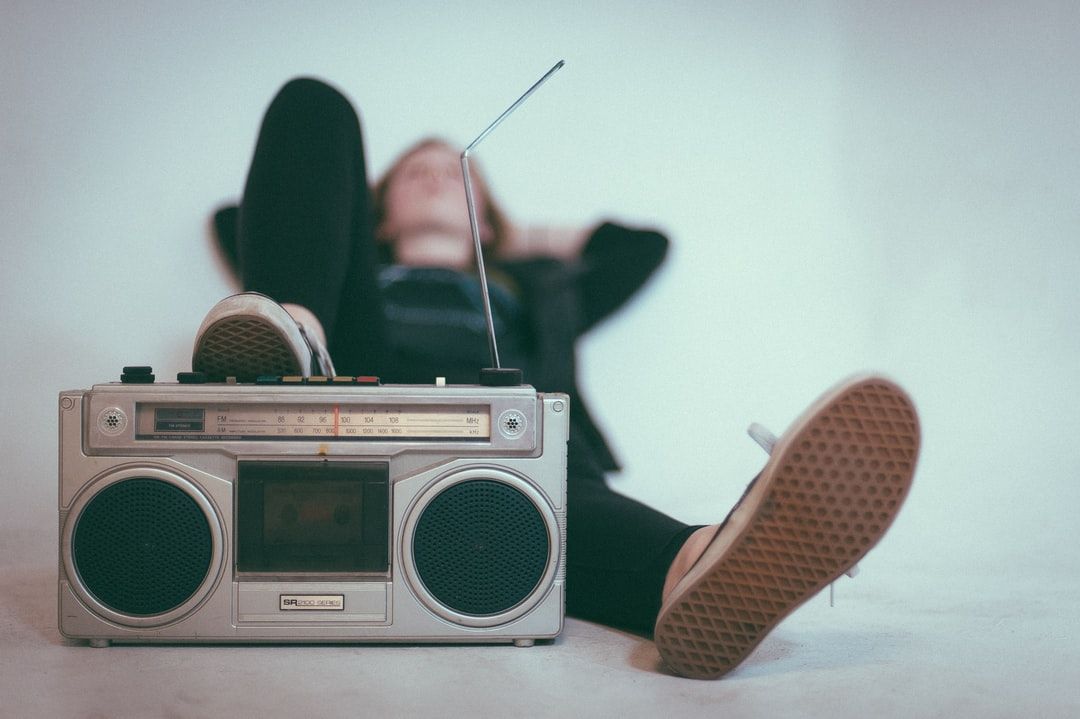 "That's a real bop."
I heard this recently from one of my kids – it meant they liked a song that was playing. You know, like kids used to say in the… what… 1960s? It was never really a thing during my era of teen slang, but it's back.
At least, it's back this week.
Wait, maybe it's already over. I just mentioned it. Does that make it dead again?
I love keeping my ear out for what's in the current teen lexicon, and especially how quickly it's changing now. It was one thing when these trends moved at the speed of a playground. But now digital social trends cross the planet faster than a stock trade. What used to last a grade or two now lasts as long as it takes to binge the latest Netflix series.
Memes seem to play a big role here too. In our household, we sit down a few times a week and get our teens to show us the latest memes. We tune into a channel that curates a bunch of 'fresh juicy memes' and get 10 minutes of computer-voiced read outs of image memes to keep up with one slice of what's going on out there.
If you're not fully in the loop, memes have 'formats' that people remix with jokes based on today's news and pop culture headlines. Like slang, any given meme format will have a certain shelf life. How long it lasts in the remix process will depend on how malleable it is to reuse and how well its joke format holds up under the weight of repetition.
Some meme formats last a few weeks. Some have lasted years. Some will be reborn when a clever memer digs into the archives and refreshes something with a great new angle.
Like the slang, when you first dive in you just have to accept you won't understand most of what's happening. Like the best way to learn French is to just go live in Paris, you just need to let the memes wash over you to start picking up on how any given joke works. And once you're in the flow you'll recognise when a new format has appeared, or when someone's making a meta joke about a format itself.
It's a wonderfully chaotic space - go get yourself some galaxy brain insights sometime.
---
And Also With You
A quick nod to the magic of Star Wars Day, which no amount of commercialisation can reduce in our shared geekdom. And, quite frankly, the more devices and products with genuinely cool Star Wars tie-in options, the more fun fans get to have.
A thank you to Seagate for sending out a care package with cookies, Lego and a Darksaber (!!) to mark the launch of the latest round of FireCuda storage devices tied into Star Wars.
I always coveted the Beskar armour styled portable drives – such a wonderfully subtle and stylish nod to Star Wars in that design. Thankfully they're still available, along with new designs with Mando, Boba Fett and The Child (even the show said Grogu was a stupid name, so I'm reverting to the cooler nameless form).
---
Newsworthy
Bored Ape Yacht Club broke the Ethereum blockchain for a while (CNET) :: There's a thing with referencing 'items' onto blockchains that requires a 'gas fee' payment, and during this little moment in time the network got so busy that gas fees were costing thousands of human dollars for even the tiniest of transaction attempts.
Apple wants to delete old apps from the App Store (The Verge) :: This gets so complicated! The world deserves a digital history. And not every app stops working just because the OS has evolved around it. Especially true for games. I hope there's a more elegant solution than "you haven't updated the app in years, so it's time to say goodbye". Maybe just require devs to say 'I've checked, it still works' so it's mostly a question of abandonment than obsolescence?
An unannounced Google Pixel watch may have been left in a bar (GadgetGuy) :: It reminds me of a phone story at Gizmodo long, long ago…
Quantum-tunneling memory could boost AI energy efficiency by 10x (The Register) :: We do love a good 'well that just sounds like the future' story. And our AI overlords can hardly get here soon enough.
Psy says BTS achieved the 'unfulfilled dreams' of 'Gangnam Style' (Mashable) :: I do hope that Psy feels great about some of the groundwork he laid for the K-pop world. His song was certainly a 'one hit' monster with a gag-heavy film clip, but it undoubtedly showed others that crossover hits were within reach, especially as social media took root and K-pop fans appeared all over the world.
---
Latest podcasts
Can beer be more efficient? Konvoy shows the way. Seamus interviews the head of an Aussie company putting tracking tech onto kegs they rent to brewers. Not GPS, either. Cheaper and cleverer than that.
Inside the wonderfully diverse farming game Wylde Flowers. Former EA developer Amanda Schofield takes us behind the scenes of the recent Apple Arcade hit by the new Australian developer Studio Drydock.
---
Brain food
103 bits of advice I wish I'd known (Technetium) :: Kevin Kelly is one of the great minds of the modern era. A digital renaissance man. This is peppered with quality wisdom. Imagine if all listicles were this insightful…
Photographer shoots entire wedding only using a smartphone (PetaPixel) :: It was a Sony Xperia Pro-I, for reference. Great to see the shots and think about the pros and cons of this approach. We've come a long way, baby.
AI models are turning out racist even when you try to account for biases (The Register) :: Difficult problems in advanced computation.
Converting an old iPhone into a full-time webcam (Simon B. Støvring) :: there's some clever tricks here to put an old iPhone 6s into a 'single app mode' to make it be a webcam really effectively. We've covered doing this with an app before, but this is at another level.
---
Shiny and new
Logitech Litra Glow makes your face look good in video calls (Byteside) :: A great lighting option to upgrade your work-from-home setup or to look more professional when streaming on Twitch.
LG announces C2 and G2 OLED TVs - and a $17,999 one with a curtain (GadgetGuy) :: LG features heavily in our best TVs list, so it's very exciting to see both the C and G Series screens getting upgrades.
Ecovacs Deebot X1 Omni is the latest flagship robotic vaccum (GadgetGuy) :: It's the most expensive robotic vacuum we've seen, but it vacs, it mops, it can follow your voice, and it has sleek designer vibes.
SteelSeries unveils new Aerox gaming mice, including the ultralight Aerox 5, multi-genre Aerox 5 Wireless, and MMO/MOBA specialist Aerox 9 Wireless. SteelSeries makes good stuff, so be on the lookout for the new gear.
---
Downtime
Xbox is giving away 12 custom Lego Star Wars Xbox Series S consoles (Xbox) :: All part of the Star Wars Day festivities, there's a cool giveaway to enter inspired by the recent Lego Star Wars: The Skywalker Saga game. Love the colour scheme of the Lego Luke Skywalker console. We'll take one, thanks.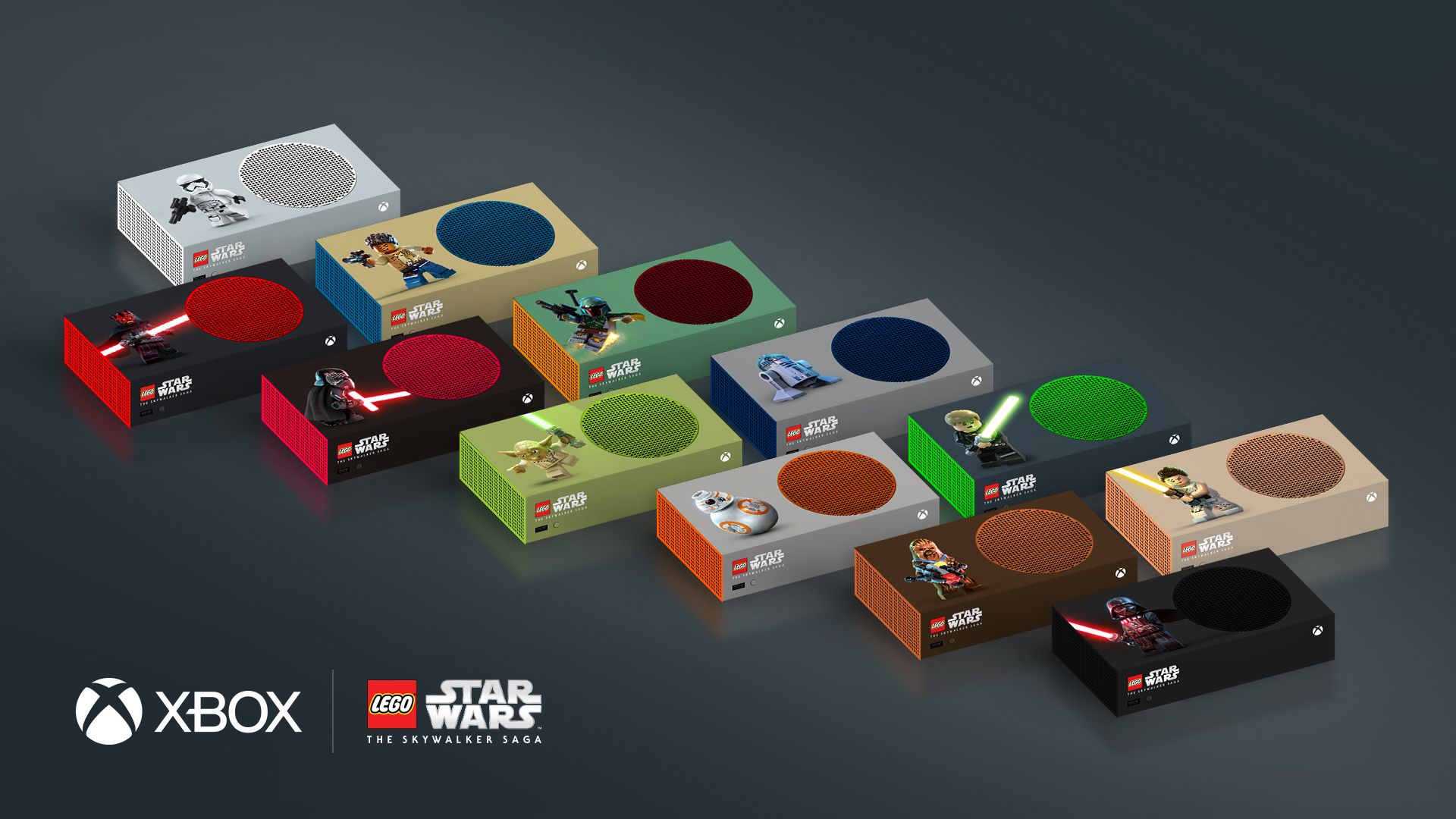 Australia's federal government ironically surprises everyone with loot box classification announcement (Byteside) :: Not even the local peak industry body knew this pre-election pledge was coming. There was a senate inquiry into the topic back in 2019 which has largely been ignored until now. Interesting times.
Square Enix sells off western development teams to Embracer Group (Eurogamer) :: More than 50 IPs now belong to Embracer Group, including Tomb Raider and Deus Ex. Acclaimed studios Crystal Dynamics, Eidos Montreal, and Square Enix Montreal will no longer be part of Square Enix pending the sale this September. Squeenix's price? US$300 million, which sounds like a bargain, really.
Hellraising action RPG Diablo Immortal launches across mobile and PC on 3 June (Blizzard) :: Announced initially as a mobile exclusive to (unfair IMO) derision, Diablo Immortal is nearly upon us. At the same time as mobile, it will release in open beta on Windows PC, with full cross-play and cross-progression support between platforms. Hell yeah.
Among Us Noclip documentary shows how the social deduction game became a phenomenon (Youtube) :: Anything by the Noclip team is worth watching, especially when it features a game that received so much mainstream attention in recent years. It's funny to think the devs at Innersloth nearly moved on to another project before Among Us became a sustained hit.
Serious Sam: Tormental conjures Enter the Gungeon vibes (Steam) :: Blasting out of Early Access on Steam recently, Serious Sam: Tormental absorbed my time with its twin-stick shooter roguelike action. Despite not having any history with the Serious Sam franchise, this spinoff happened to strike a niche genre interest of mine and challenge me to do better with each run. Inspired by the likes of Gungeon and those before it, Tormental is bloody good fun as a more bite-sized alternative.
More downtime:
---
Thanks for reading Byteside! Subscribe for free to receive new posts and support my work.
Byteside Newsletter
Join the newsletter to receive the latest updates in your inbox.