Lenovo IdeaPad Duet 5 Chromebook review: a great Google experience
Is impressive hardware enough to recommend the Lenovo IdeaPad Duet 5 Chromebook as a good entry point into the Google ecosystem?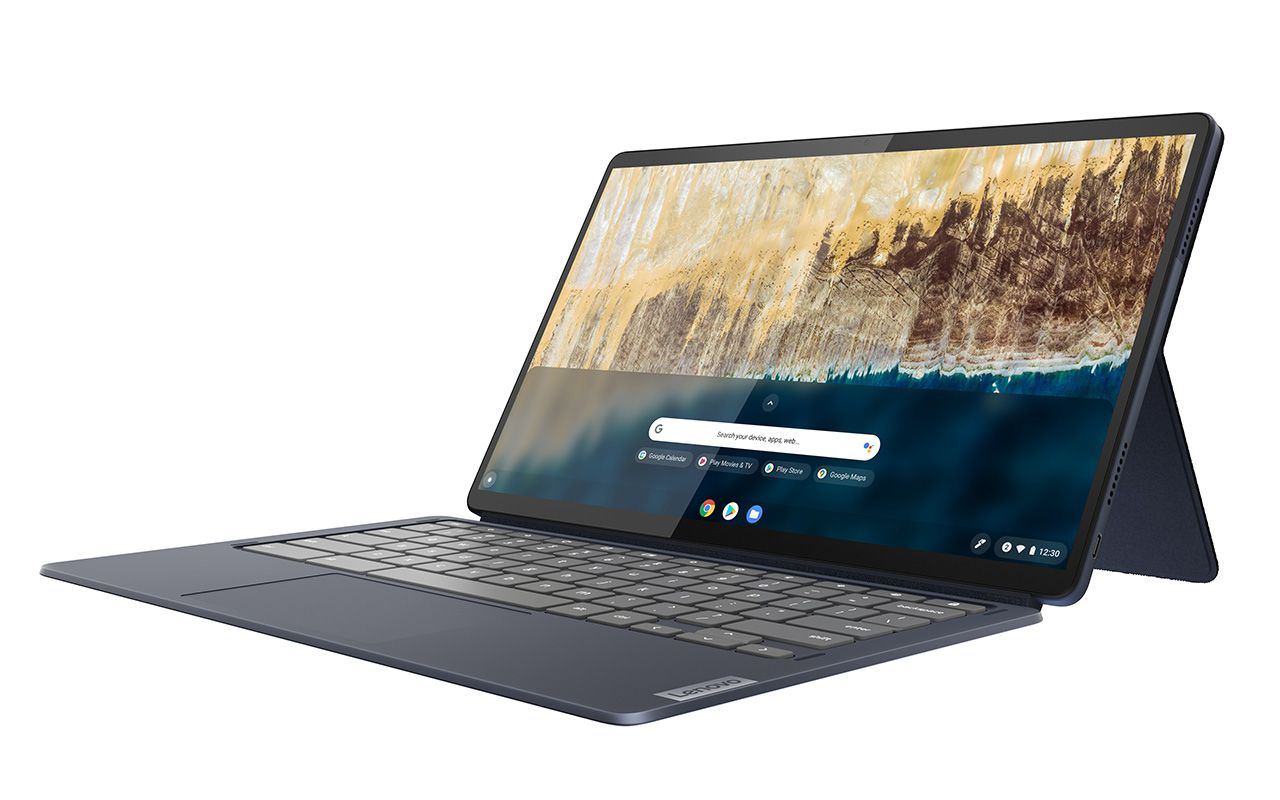 Lenovo made an interesting decision with the IdeaPad Duet 5 Chromebook, making a couple of big changes from the previous 2-in-1 hybrid model. They're impressive changes, mind you, but may not suit all needs.
Launched back in March, the Duet 5 went bigger in two aspects: its physical size and the display. Measuring 13.3 inches, it completely dwarfs the previous Duet's 10.1-inch design. Additionally, the Duet 5 features what Lenovo claims is the world's first Chromebook with an OLED display.
In short, it's a very different beast to the Duet we've recommended in our best laptops and best budget laptops lists.
As my first Chromebook experience, the Duet 5 is a tantalising piece of tech for a heavy Google Workspace user such as myself, although I did encounter some hangups along the way.
Duet 5 Chromebook first impressions
Most of my day-to-day work involves using Google Drive and various Google apps, so I'm fairly familiar with the ecosystem. This certainly made for an efficient startup process with the Duet 5, which runs on Chrome OS, because all you need is a Google account and the Chromebook takes care of the rest.
With native support for Google Drive, Gmail, Google Docs – the works – getting up and running was quick and breezy. The only real adjustment I had to make was navigating the Google Play Store for downloading apps. Although I'm a Windows PC user, all of my mobile tech is Apple, meaning I have limited familiarity with the Google storefront.
One important thing to note is that the laptop-tablet hybrid Duet 5 running on Chrome OS means it should theoretically be able to run most Android apps, which I had a mixed experience with. However, I'll discuss this in greater detail later on.
Aside from a seamless startup experience, one of the first things you notice when unboxing the Duet 5 is how big it feels. 13 inches is pretty standard as far as laptops go – small, even – but here it almost seems slightly too big. Especially before you connect the tablet component to the included keyboard attachment.
Holding the tablet on its own is not something you'd want to do for long periods of time unless you've got swole arms and wrists. It's a real chonker. When connected to the ultraslim keyboard in a laptop configuration, however, it looks and feels far more natural.
On the included keyboard, despite its wafer-thin appearance, it provides a surprisingly pleasant typing experience. It's responsive, tactile, and incredibly easy to connect or disconnect to the Duet 5's tablet component.
When in laptop mode, a fabric kickstand holds everything steady so you can comfortably type away whether at a desk or on your lap. All in all, the Duet 5 Chromebook is a pretty slick package.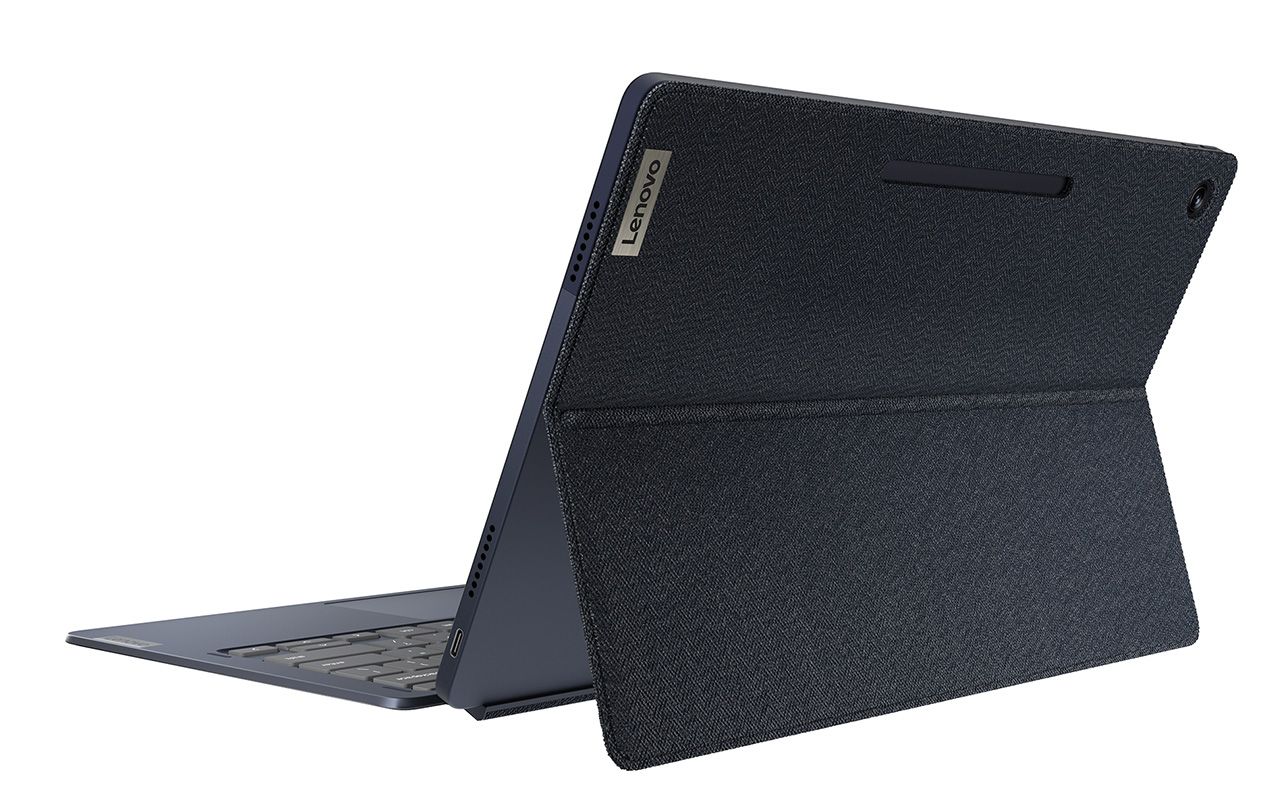 How does the Duet 5 Chromebook handle entertainment?
One of the main reasons I was keen to check out the Duet 5 was to see how it went as a multimedia device. Surely an OLED screen would make TV shows, movies, and games pop, right?
To put this to the test, I streamed a variety of things, including YouTube videos, a bit of TV, and even tried some Xbox Cloud Gaming. Overall, I was happy with the picture quality across different content; details came through clearly, colours looked accurately represented, and things looked good in motion.
At a peak brightness of 400 nits, the Duet 5 Chromebook display makes for reasonable watching, even in sunlight. While waiting in the car for my partner to have an appointment, I watched Barry on Binge, a show often featuring dimly lit scenes. After cranking the screen's brightness to the max, I could comfortably watch without straining to see details, even with sunlight filtering through the car windows.
The other main test for the display was how Xbox games streamed via the cloud looked. After connecting a SteelSeries Stratus+ Android-compatible controller via Bluetooth, I loaded up Xbox Game Pass and hoped for the best,
While Forza Horizon 5 ran smoothly and the screen was perfectly fine for viewing the action, it was the Xbox servers that let me down with a less than ideal connection, streaming at what looked to be a highly compressed 720p. Ain't nothing Lenovo can do about that.
A disappointing Xbox streaming experience aside, the Duet 5 Chromebook has a pretty damn impressive screen great for multimedia entertainment.
Who is the Duet 5 Chromebook for?
Remember earlier when I mentioned a mixed experience with the Android app experience on Chrome OS? It turns out some things are better without the app. By this, I mean several apps I downloaded from the Google Play Store resulted in a significantly worse outcome than just using the Chrome browser.
For example, the Binge app was a nightmare to use. Its UI didn't scale properly with the display, making text and icons ridiculously tiny, and the overall experience was occasionally laggy and unresponsive. Meanwhile, visiting Binge directly in-browser was a far superior experience, navigation and performance-wise.
This trend of poorly-optimised Android apps continued across several other instances. Evernote was dreadful in comparison to its in-browser counterpart. Xbox Game Pass didn't display games in full-screen mode using the app, while the reportedly unsupported browser-based version did.
Of course, this isn't the fault of Lenovo or the Duet 5 Chromebook. It is, however, something to be aware of, that just because the device supports Android apps, doesn't mean you'll get the best experience using said apps.
This serves as an argument for the closed ecosystem of Apple and the App Store ahead of the comparative wild west of Android. In which case, it's best to view the Duet 5 as a Chromebook first, Android 2-in-1 tablet second.
So, who is the Duet 5 for? Anyone working primarily within the Google system, whether through work, school or otherwise will find a reliable and sturdy device here. If you've used Chromebooks before and wished for a bigger and better screen, it's an easy recommendation.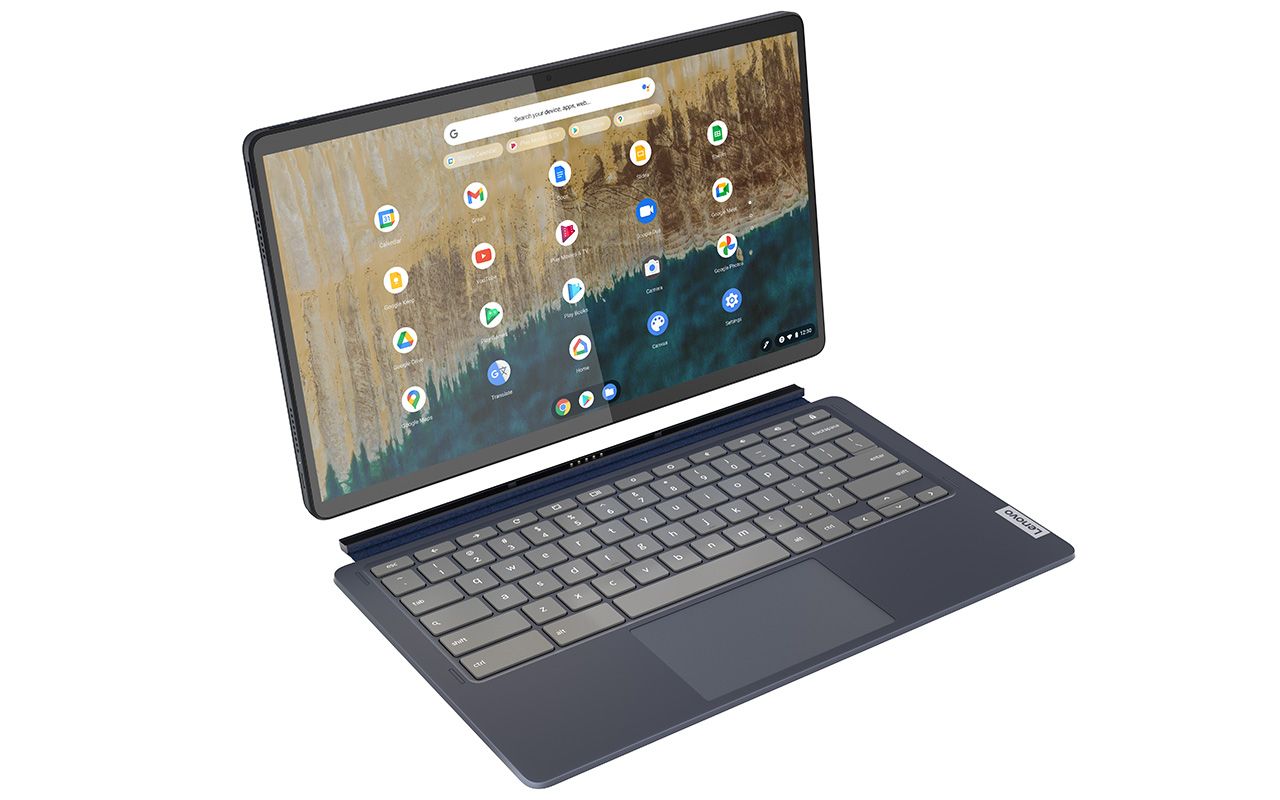 There is a roughly $300 difference between the previous model and this one, though. The base model Duet 5 with 4GB RAM and 128GB storage retails for $799, but I have already seen significant discounts since its March release.
During a sale at either Amazon or JB Hi-Fi, expect to pay closer to $599, which is a more attractive proposition. That's a helluva lot cheaper for a 2-in-1 hybrid device than forking out for an iPad and matching keyboard. What the Duet 5 lacks in onboard power, it makes up for in versatility and build quality.
I'm even considering buying one as a secondary device considering how much I use Google Workspace and everything Chrome. The only hesitation is my long investment in the App Store, although this isn't much of a dealbreaker given my previous statement about the Chromebook/Android hierarchy.
Most importantly, the Duet 5 Chromebook is easy to use straight out of the box and fits seamlessly into your life. As cloud software continues to become the norm, the viability of devices like these soars.
Byteside Newsletter
Join the newsletter to receive the latest updates in your inbox.