When tabletop and digital worlds converge
Storytelling through tabletop mechanics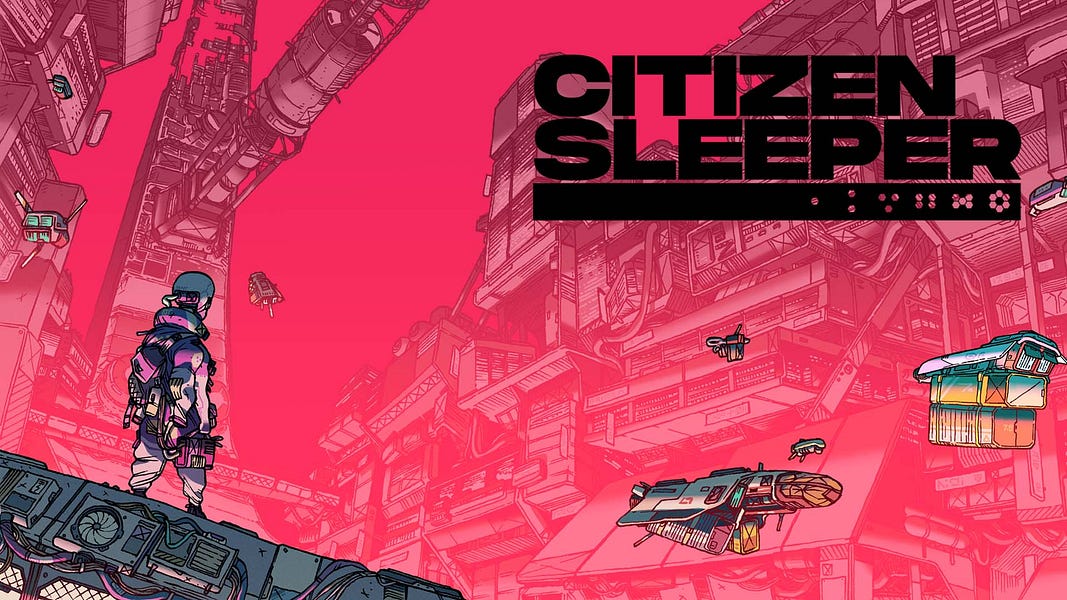 Tabletop games and videogames have a close relationship dating back to the origins of the digital medium. From the early days of multi-user dungeons (MUD) to the RPG-infused action games of the present, it's a tight, unbreakable bond.
Dice rolls, whether on a physical board or as a behind-the-scenes skill check in a videogame, generate so much storytelling power. It can be the difference between taking down the final boss or falling perilously short.
Some videogames take the concept quite literally, including Australian-made digital tabletop games like Armello and Hand of Fate, where rolling dice and drawing cards are baked into the design.
Many tabletop games also have digital adaptations, too, which is great for when you can't meet in person, although they're rarely as compelling as their physical counterparts. There are some exceptions to the rule, with birdkeeping game Wingspan being equally as delightful across both tabletop and videogame formats.
I'm not an advocate for padding out games with arbitrary RPG mechanics, like the ongoing infestation of skill trees in many modern action games. Conversely, I love games that emulate the narrative potential of tabletop RPGs, where numbers and statistics don't necessarily dictate success but help guide the storytelling process.
Games like Disco Elysium stand out due to offering branching narrative threads based on your actions, with a side of number-crunching. Where getting surprised by dice rolls isn't a barrier to progress, it's an opportunity for storytelling and organic dramatic tension.
One recent example I've enjoyed recently is Citizen Sleeper, a cyberpunk dystopia that plays part-visual novel, part-tabletop RPG.
These games aren't using brand new gameplay mechanics or the fanciest technology going around. Instead, they're employing classic tabletop conventions in cool ways to tell engaging stories. To channel my inner Marge Simpson: I just think they're neat.
- Chris
---
More on that…
On Citizen Sleeper and precarious survival in a capitalist world (GamesHub) :: This analysis from Aussie games veteran David Wildgoose really hit home. With dice rolls dictating your actions — or your chance of success, at least — Citizen Sleeper cleverly uses tabletop RPG mechanics to replicate the feeling of doing the best with what you have.
Citizen Sleeper developer Gareth Damien Martin likens the game system to their own experience with clinical depression. As someone who has struggled with anxiety and depression for years, I believe it's an extremely apt analogy. Some days you wake up having rolled a bunch of sixes, and you feel ready to take on the world. Other days, through no fault of your own: snake eyes. In these instances, the simplest of tasks feels like a herculean effort and you try to get through, hoping the next day will be better.
It's incredible how much storytelling potential and life analogies a bunch of numbered polyhedrons can yield.
---
Brain food
Is Tom Cruise's 57-year-old Maverick in the new Top Gun too old to be a fighter pilot? (The Conversation) :: A fascinating insight into what it takes to be a fighter pilot. It turns out that age isn't a significant barrier, although a risk-taking lifestyle is.
Perhaps it's time to start playing Genshin Impact? (Polygon) :: Content droughts  in live-service games usually ring alarm bells for rusted-on players. However, as Polygon writer Ana Diaz argues, it's these gaps between major updates that present the perfect window for new players to jump in and catch up without getting overwhelmed by a neverending quest log.
---
Play
Aussies spent a whopping $4 billion on games in 2021 (GamesHub) :: Mobile game spending led the way, totalling $1.51 billion. Unsurprisingly, digital game purchases continues to surge past traditional retail. What's particularly interesting is the breakdown of how much we spend on digital games — in-game purchases easily beating purchases of full games.
Xbox continues to make positive ground with accessibility (Xbox) :: Xbox, under the Microsoft banner, has done wonders for game accessibility and including diverse communities. One of the coolest new features now widely rolled out is Accessibility Feature Tags, which makes it easier to find games including specific accessibility features.
Local game dev combats piracy with intentional glitches (Kotaku) :: Cheeky brilliance from Big Ant Studios. Pirates of Cricket 22 are dobbing themselves in by reporting endless rain ruining their innings, white screens between matches, and so on. It's not the first time the Melbourne-based team has toyed with people illegally downloading their games, either.
TikTok is about to crack into games and livestreaming (The Verge) :: Reports indicate TikTok is looking at interactive games users can play with each other on the platform. This also feeds into the app's Live Subscription launch this week, giving creators monetisation opportunities.
Free Top Gun expansion soars into Microsoft Flight Simulator (Eurogamer) :: If you've ever wanted to launch 150,000 feet into the air flying a jet at hypersonic speed, this might be your best bet. BYO Kenny Loggins soundtrack.
PlayStation's annual State of Play sale is on right now with some pretty sweet deals (Press Start) :: I'm mighty tempted to pick up one of the fancy-coloured DualSense controllers for $79…
---
Watch
Mission: Impossible - Dead Reckoning Part One gets its first trailer. Ever since Mission: Impossible - Ghost Protocol (the fourth one), the franchise has become the premier blockbuster spy caper going around. Intelligent, thrilling, and loaded with ridiculous stunts, I can't wait for more Mission: Impossible.
Stranger Things' fragmented fourth season structure has fans in suspense (AV Club) :: Hour-long episodes, and a couple of feature-length episodes that won't air until July — it sure is a way to build tension. AV Club's review of what's aired so far seems pretty positive overall.
Prime Video doco Kick Like Tayla reveals the athlete behind the iconic kick (Pedestrian.tv) :: One of the most recognisable individuals in the AFLW, Tayla Harris has done plenty to elevate the profile of women's sport. She's had plenty of critics along the way, so the doco will be interesting to see how she responds to naysayers.
The Obi-Wan Kenobi series starts airing on Disney+ this week! More Ewan McGregor? Yes, please.
A stolen Bored Ape NFT throws status of Seth Green show up in the air (The Mary Sue) :: Real weird areas, this one. Actor Seth Green has been working on an animated series starring a character based on an NFT he owns. Well, used to own. It's a strange new world.
The Mandalorian season three airs on February 2023 via Disney+ (Polygon) :: One of many Star Wars series airing in the next 12 months.
---
Thanks for reading Byteside! Subscribe for free to receive new posts and support my work.
Byteside Newsletter
Join the newsletter to receive the latest updates in your inbox.