Disco Elysium devs headline game narrative event LudoNarraCon 2022
Studio ZA/UM writers Justin Keenan and Arho Tuulik will share how Disco Elysium's brilliant narrative was made at LudoNarraCon 2022.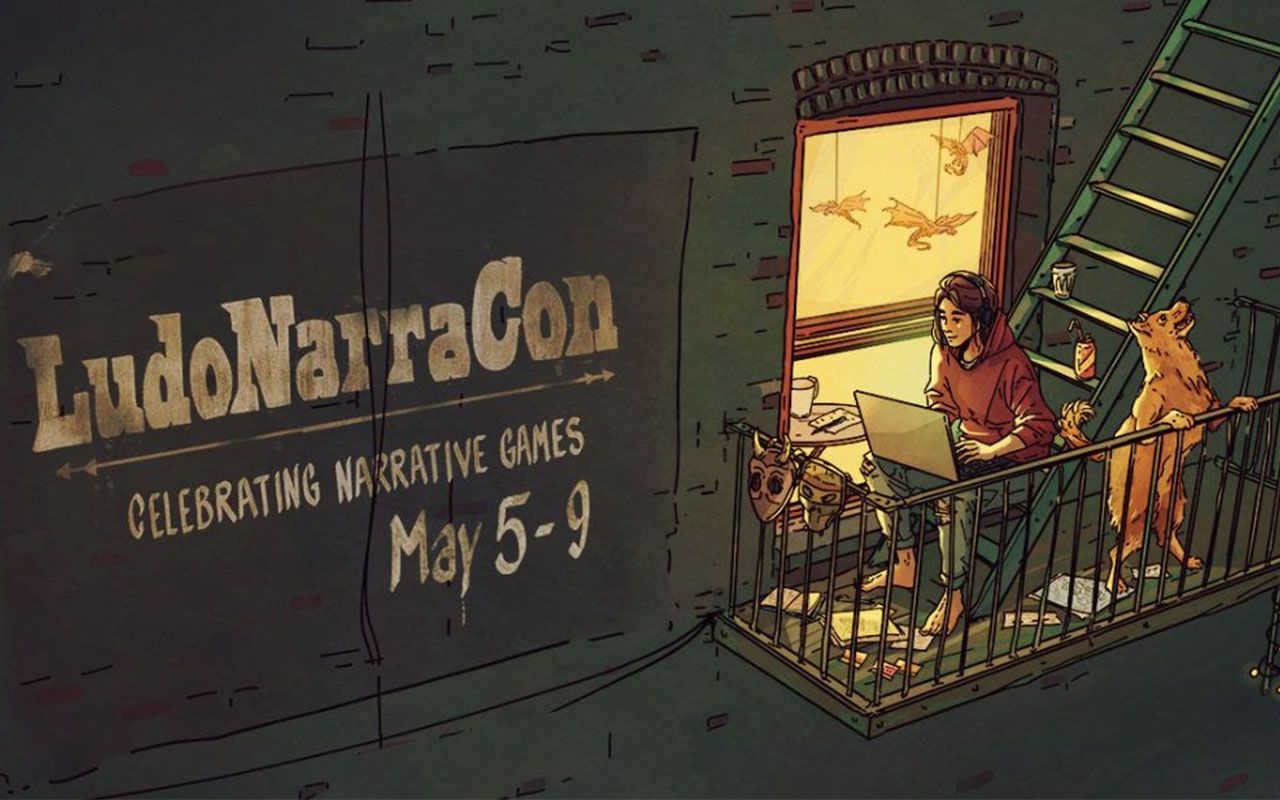 LudoNarraCon, a digital convention hosted on Steam all about narrative-driven indie videogames, has plenty of big names headlining this weekend's annual event.
Now in its fourth year, the convention run by Australian independent publishing label Fellow Traveller will feature talks from guests including two of the writers on Disco Elysium, the brilliant disaster-cop RPG from 2019.
Justin Keenan and Arho Tuulik from Disco Elysium team Studio ZA/UM will share what goes into such an intricate story as part of a fireside chat hosted by IGN journalist Rebekah Valentine. I have no doubt it will be essential viewing for RPG fans.
The notable names don't end there, either. Check out a snapshot of the expertise on show across fireside chats and panel discussions:
Justin Keenan and Argo Tuulik from Studio ZA/UM (Disco Elysium)
Gareth Damian Martin (Citizen Sleeper, In Other Waters)
Kim Belair (Hyper Light Breaker, Sable, Goodbye Volcano High)
Meghna Jayanth (Horizon: Zero Dawn, Sunless Sea, This War of Mine: The Last Broadcast, Falcon Age, Sable)
Adam Hines (Oxenfree, Afterparty)
Lucas Pope (The Return of the Obra Dinn)
Hannah Nicklin (Mutazione)
Daniel Mullins (Inscryption)
In total, 42 games, 33 demos, 12 live panels, and over 100 hours of video content will hit Steam between 5-9 May. Oh, and there's gonna be a big sale on story-rich games too, just to sweeten the deal.
Check out the LudoNarraCon website for exact timings and see what takes your fancy on Steam. All the while,  Citizen Sleeper, the latest Fellow Traveller-published game, launches at roughly the same time. By all reports, it's extremely good.
Byteside Newsletter
Join the newsletter to receive the latest updates in your inbox.