The best TVs: 4K, OLED, QLED and more
We've scoured the reviews to find the best TVs on the market to give you clear, easy recommendations on what to buy next.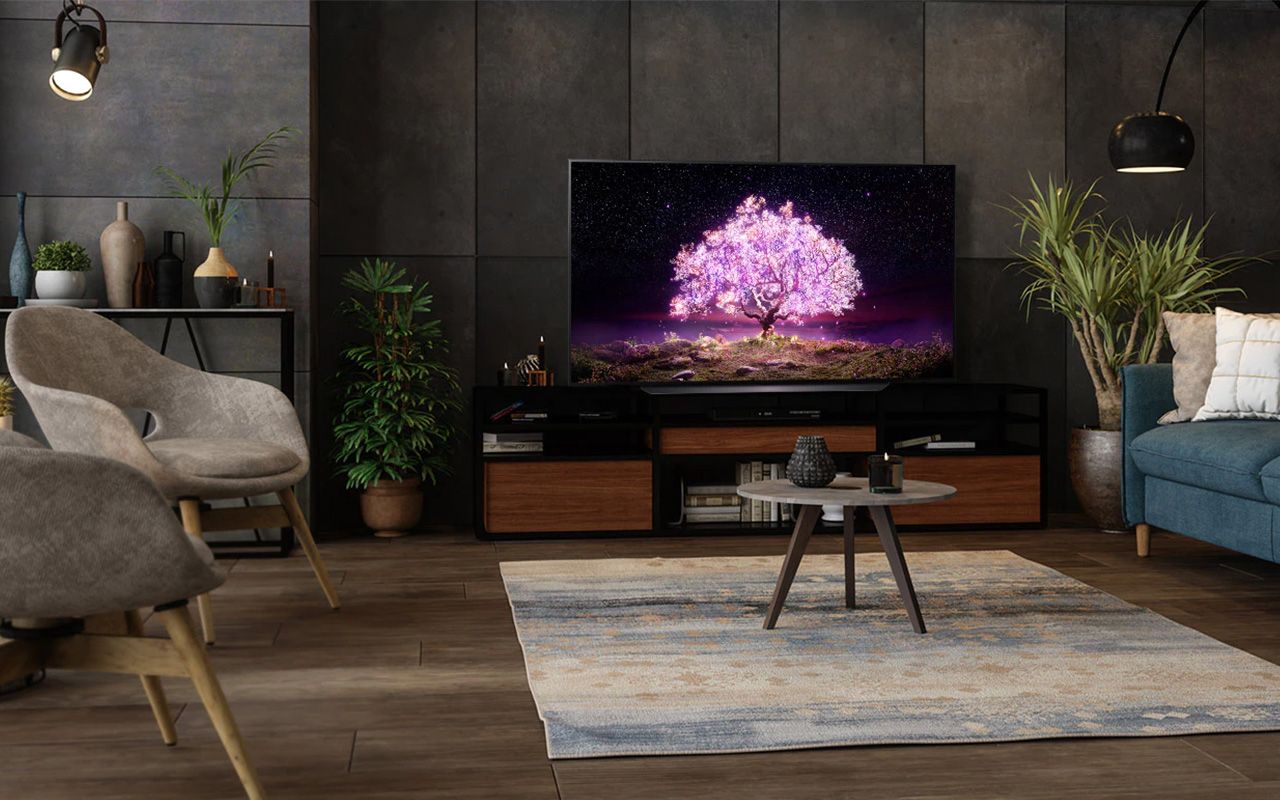 Last updated: March 2022
It can be tough figuring out what the best TV is for your needs. There's all sorts of panel types. OLED? LED? QLED? It can make it confusing if you're not upgrading frequently and staying across the latest trends.
Let us take the hassle out of the process and point you towards the best TVs on the market across several different categories. Whether you want the best TV money can buy, something suited for gaming sessions, or a budget-priced option, we've got you covered.
To decide what the best TVs are, we've combined our knowledge of the tech industry spanning several decades alongside expert reviews from across the globe to ensure you get a trustworthy recommendation.
Read on to see what the best TVs are from a range of well-known international brands including LG, Samsung, Hisense, and TCL.
---
The best TVs
---
The best TV overall: LG G1 Gallery Series OLED TV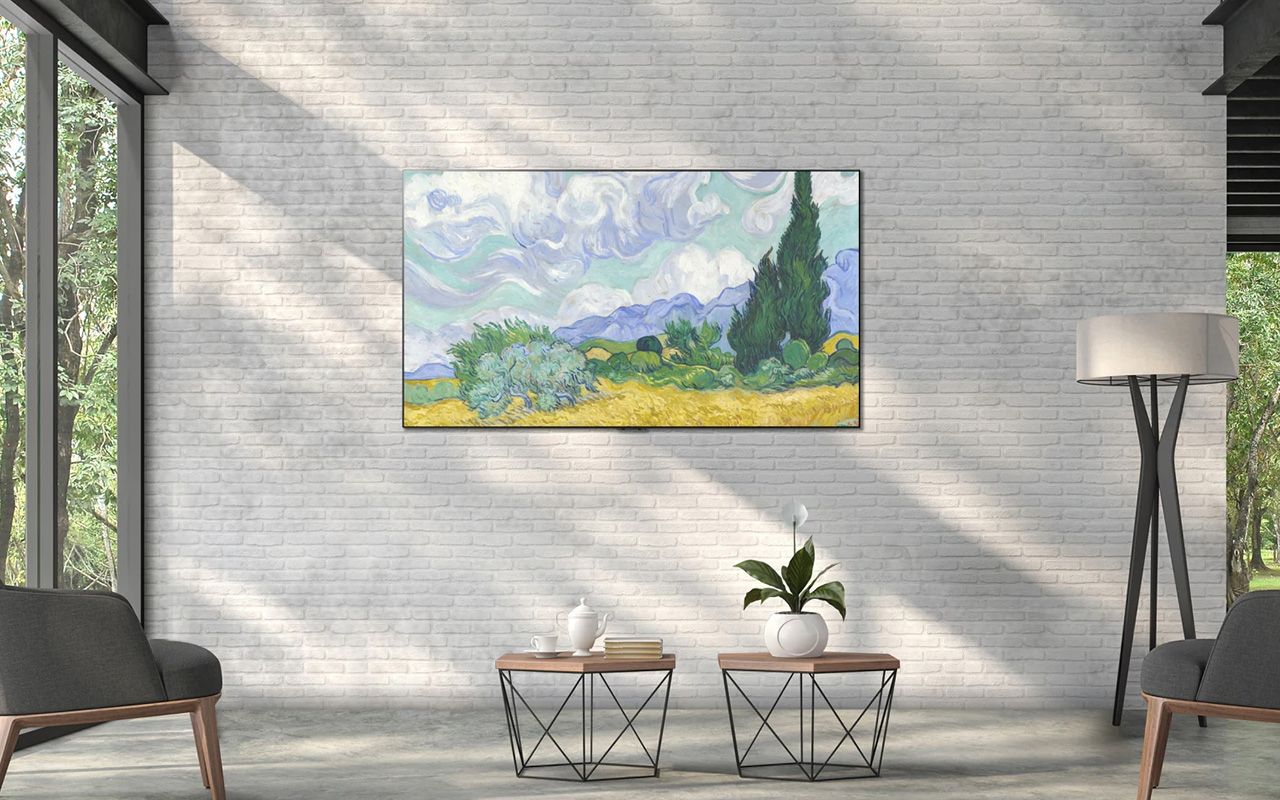 As it currently stands, the LG G1 Gallery Series OLED is the best TV you can buy. It's pricier than many of its counterparts, but the display is also absolutely better than its peers.
Reviewers praise its LG OLED "evo" panel for producing a brighter output than its predecessors, along with great colour representation and fantastic contrast and subtlety between light and dark images.
Digital Trends, Tom's Guide, and CNET all commended the LG G1 OLED as a great TV for all uses, and the included Filmmaker Mode makes for a great movie-watching experience.
The G1 comes with its own mounting bracket intended for hanging the unit on a wall like you would a framed picture – hence the "Gallery Series" moniker. If you get a TV look this good, you'll want to give it pride of place for everyone to see, too.
Although more expensive than other very capable units, the LG G1 OLED is the best TV you can buy. OLED is the best technology on the market, and this TVs best-in-class OLED performance delivers a brilliant viewing experience no matter your preferred medium.
---
The best value TV: Hisense U7G ULED TV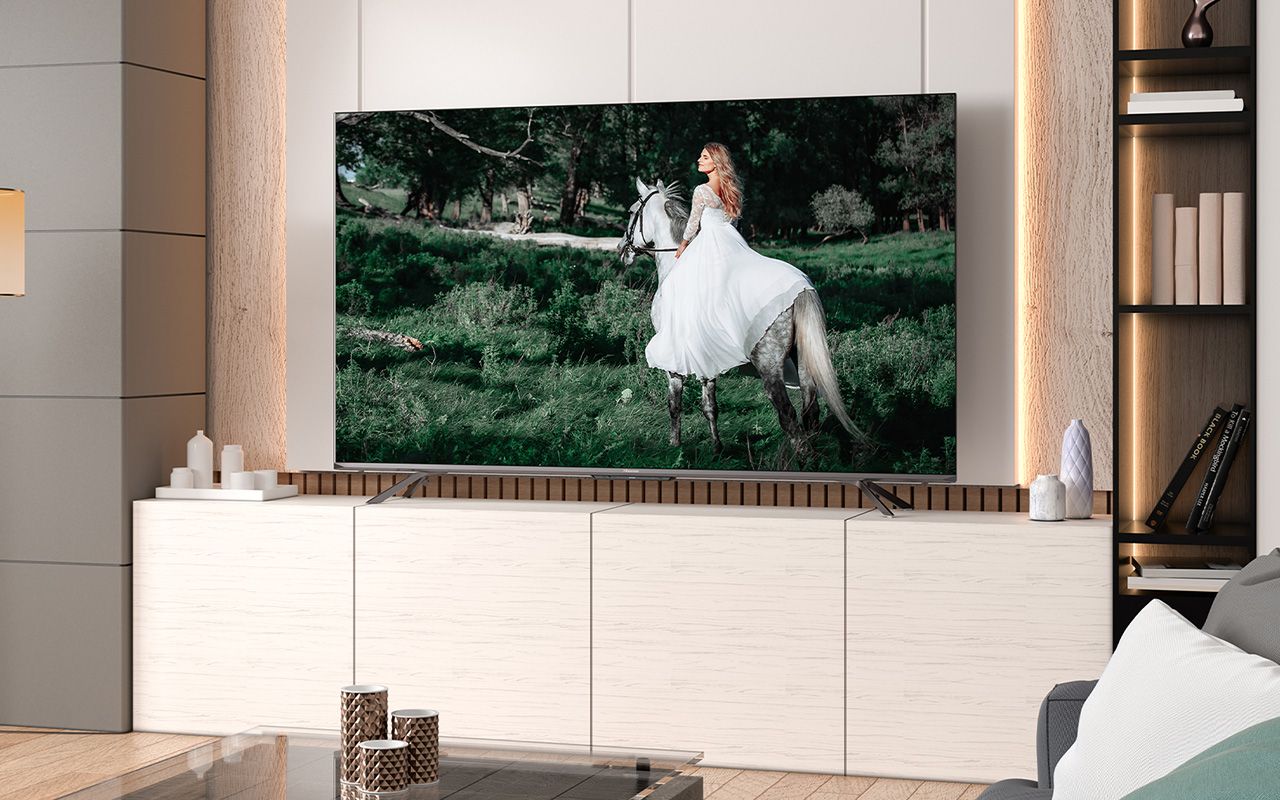 It's all well and good to want the best TV for your home – the price is an important factor, however. There are plenty of TVs that don't necessarily offer all the bells and whistles of more expensive models but are still brilliant displays at far cheaper prices.
Hisense has carved out a niche for making excellent products that compete alongside the likes of LG and Samsung – in many cases, they win out in a value-for-money contest.
Widely considered the best TV in terms of value, the Hisense U7G is a fantastic option for its versatility and strong features at a tempting price of less than $1,000 at many retailers.
Although it's not an OLED display – the Hisense U7G uses backlit ULED technology – still produces impressive contrast in dimly-lit scenes, plus it includes HDMI 2.1 ports required for video games to take advantage of its 120Hz refresh rate.
Fans of the Hisense U7G include Wirecutter, Digital Trends, PC Mag, and Tom's Guide, all of whom agreed it was one of the best TVs for anyone looking for a reasonably-priced display.
---
The best TV for gaming: LG C1 OLED TV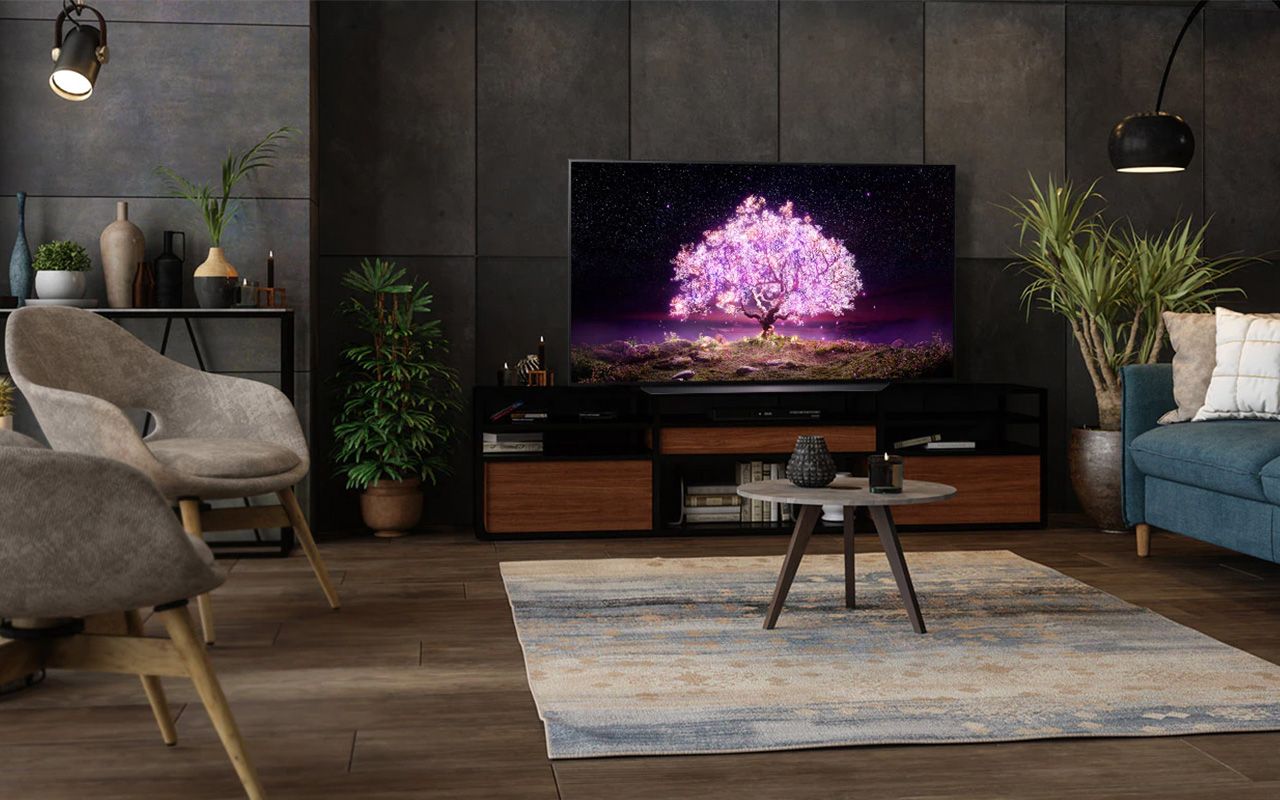 We'll level with you here: the LG C1 OLED TV could reasonably be considered the best TV on the market. In a sheer price-versus-performance contest, the C1 probably edges out the G1, but the latter offers a slightly better display if money is no barrier.
For gaming, it's hard to go past LG's C1 series thanks to a fast 120Hz refresh rate – which both the PlayStation 5 and Xbox Series X natively support, in addition to high-end gaming PCs – HDR10 and Dolby Vision support for excellent picture quality.
It also includes game optimisation settings including AMD FreeSync Premium and Nvidia G-Sync tech for variable refresh rates, a feature more modern games support in an effort to get the best ratio of graphical fidelity and performance. Additionally, LG TVs can now use Nvidia's GeForce Now cloud gaming service.
PC Mag loves the LG C1 OLED, as do the folks at Tom's Guide and Wirecutter. Byteside editor Seamus Byrne tested out the C1's predecessor, the CX a while ago, labelling it "the greatest TV I've ever enjoyed in my home". The C1 is even better.
If gaming is something you take even half-seriously, the LG C1 OLED is one of the best TVs for its excellent quality and gamer-centric features.
---
The best budget TV: TCL 6-Series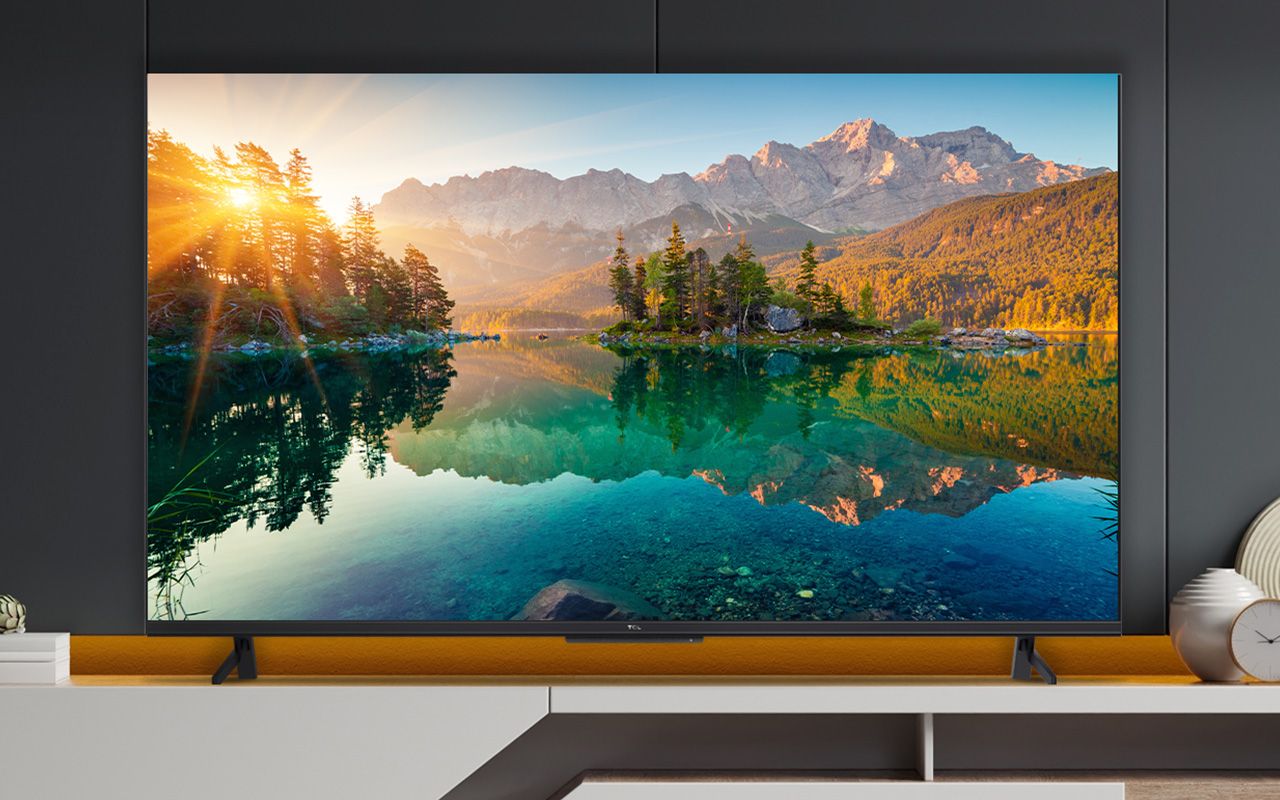 Not everyone needs a top-of-the-line TV. For many buyers, just getting a TV that is cheap, does the job and looks nice is more than enough.
For anyone who fits into this bracket, the budget-level TCL 6-Series is a great place to start, providing some of the best TVs in terms of a raw price-versus-performance contest.
Although the TCL 6-Series has since been superseded by the equally as impressive 7-Series, you can find some of the previous models at retailers selling them for under $700 – or even cheaper if you opt for Full HD instead of 4K.
Reviewers at Digital Trends, CNET, and PC Mag recommended the budget TV for impressing with its overall performance at a price that's hard to argue with. Specifically, the R635 model made a case for being used as a cheap gaming display, offering a refresh rate of 120Hz. Here, running at 120Hz limits the resolution output to 1440p, which honestly isn't that big of a deal considering many modern games usually make you choose between performance and visual quality modes anyway.
Not to be scoffed at, TCL's budget TVs are worth a look.
---
The best TV runner-up: Samsung QN90A Neo QLED TV
With so many contenders to choose from, it was tricky to choose the best TV. While the LG G1 took the overall gong, another model worth considering is the Samsung QN90A Neo QLED TV.
While not an OLED, Samsung's QN90A TV uses mini-LED backlight technology to produce a result that's just about on-par with the brightness and quality of the best OLEDs. OLED panels are known for representing deep blacks in addition to great contrast between lighting and colours, so it's impressive the QN90A performs so well across these areas using QLED tech.
It includes many of the standard smart TV functions, including several voice-activated AI assistants for the smart home enthusiasts out there. The Samsung TV impressed reviewers across CNET, PC Mag and Tom's Guide, with several considering the QN90A among the best TVs overall.
Gamers are well-served here, too, with the QN90A boasting several gaming features including a dedicated mode to get the best performance while playing – although only one HDMI input supports simultaneous 4K at 120Hz.
Regardless, Samsung's QN90A Neo QLED is among the best TVs in a hotly contested field and is a great choice if you prefer a backlit display to an OLED option. Plus, it has a cool solar-powered remote that also charges via Wi-Fi!
---
If you're in the market for other forms of tech, check out our best laptops and best phones guides to help you make an informed decision.
Byteside Newsletter
Join the newsletter to receive the latest updates in your inbox.