Moving to Substack
The next step in the evolutionary journey of the Byteside newsletter
In the ongoing shift in what Byteside is and how it performs acts of journalism, we're revamping the newsletter and making a move to Substack next week (starts Tuesday, 8 March).
Good news for those of you reading this: the Byteside newsletter will become more important than ever to what we do. Our primary outlet for curating the most interesting news each week. Articles, products, events, ideas. We'll gather them here on Tuesdays and Thursdays.
The newsletter archives are on the move and we love how Substack presents back issues to create a more browseable experience. It makes the newsletter feel far more valuable than just what lands in an inbox, quickly forgotten by those who didn't see it because they were "a bit busy this week". We've all been there.
Substack's editor makes things a bit more versatile but still really tidy, so you'll browse our news faster. We'll work to ensure our favourite links and news picks of the week still stand out for an easy skim read.
If you haven't heard, Byteside is now primarily a content studio creating articles and podcasts for brands and agencies. We're getting busier by the day, so refining how we perform our acts of journalism is increasingly important. This newsletter change helps us curate more of the best things we see without needing to find time to write articles about it all.
There's a high chance that the change of email from: address could mean you need to check those filter folders if it doesn't appear. So if you do like seeing this, please stay on the alert.
---
If you're keen to be ready and not miss a beat, you can whitelist byteside@substack.com now so you'll be sure to have it land in your actual inbox and not some other place it could disappear to.
We'll shift our reader database on Monday, so hitting unsubscribe here before then will also ensure you exit ahead of the move if you're so inclined.
Hot deals!
Apple AirPods Pro at Amazon are currently on sale for $325 (normally $399).
microSD cards are getting crazy cheap now, like this SanDisk 256GB microSDXC card for $41.85.
I only recently noticed that Kindle Unlimited has a local version now. For a long while this kind of thing was only in the US or Europe (at least, that's my recollection). Anyway, you can get a free trial of the unlimited reading experience. If you've got a Kindle it's worth a look.
[If you use these links Byteside will receive a commission]
Quality tweets
Brain food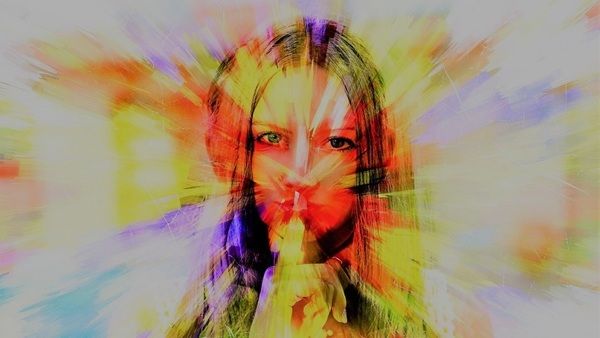 People trust Deepfake faces generated by AI more than real ones
Part of the reason why the deepfake faces are rated more highly is because they tend to look more like 'average' faces.
Social media can be good for adolescents - in small doses
An interesting study that sees that long hours on social media are bad for teens, but limited use has a moderate association with positive peer relationships.
The soft, sad freaks on an unprofitable website claimed victory in the battle for the internet's soul and defined the worldview of a generation.
Video game giants predicted the future of gaming in 2004. How'd they do?
Almost two decades ago, video game makers gave their predictions about the future of gaming. Here's what they got right—and what they got wrong.
What are Decentralized Autonomous Organizations – and why should you care?
If you've heard about those DAO things trying to buy stuff and turn them into NFTs or make claims about how they can use the IP attached to books they've bought, this is a good primer on what is going on.
Byteside
The best laptops for work, gaming and more
Agreed upon by experts around the world, these are the best laptops you can get, including the best budget laptop and best gaming laptop.
Your guide to delivering a great pitch to write a Byteside story so it catches our eye and delivers a well focused idea readers will love.
Cool
NASA's Perseverance rover marks its first year on Mars
Since touching down in Jezero Crater, NASA's Perseverance rover has already cached 6 samples that could one day be brought back to Earth. Astrobiologists hope they hold signs of past microbial life.
Get that late '90s feeling in this recreation of the classic dialup Internet experience
Check out what happens when you try to visit modern websites using Windows 98.
10 minutes of relaxing ROV footage featuring 'weird' deep-sea animals
Find some chill with remote vehicle footage of weird deep sea creatures.
Byteside Newsletter
Join the newsletter to receive the latest updates in your inbox.