Exploring the Backrooms
William Gibson's 'The Footage' meets a horror liminal space meme and I love it.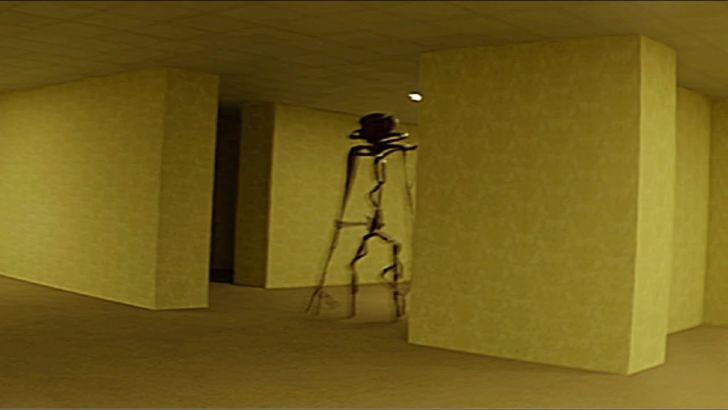 Back in January my son asked: "Do you know about liminal spaces?"
I was shocked, excited and proud all at once. Hell yes I know about liminal spaces. I studied film and media theory in the 1990s – media theory in particular had an obsession with liminality and how you could 'read' any space based on its role as a 'space between', and the important role of liminal space as a physical and psychological territory of transition.
"Yep, I know about liminal spaces. It's a pretty cool way to think about things. What made you bring this up?"
"Have you heard about The Backrooms?"
I had not heard about The Backrooms, and I was now even more excited to reach one of those moments where my teenager was ahead of my own curve at finding interesting things to explore on the Internet.
We watched this and I absolutely loved it.
The idea is that we can accidentally 'no clip' through reality into this other space, and it seems like an almost infinite yellow-lit empty office space. Know Your Meme now catalogues over 500 videos made about this idea, but the above found footage video by Kane Pixels really kicked the idea into high gear.
With the success of this creepypasta, Kane Pixels has started to flesh out a lore for the concept. As it builds out into a series of unexplained vignettes, I feel like it's created a hybrid horror where ideas from The Matrix and The Footage from William Gibson's Pattern Recognition are intriguingly smashed together.
I love found footage horror. I love The Matrix. I love Pattern Recognition.
So I'm kinda very much enamoured with this whole Backrooms thing.
A little more digging and I realise that the original image posted to an 'unsettling images' 4chan board in 2019 that spawned the whole Backrooms thing also helped kick off a widespread liminal spaces trend on places like TikTok too.
I'm not sure how these explorations of these ideas land with most of the people engaging with it. Is it reductive of the depth that can be found in investigating liminal spaces as a concept? Or is it an amazing gateway (that's almost a liminal spaces joke haha) into some really insightful concepts of how all spaces are produced and the way we use them and move through them can be 'read'?
The later is certainly what it led to in our house. And it's felt like a wonderful new discussion space to explore with a new very digital twist to freshen the ideas up for his generation.
---
More on that…
In undergraduate art studies 'liminality' has almost become a joke word, used to fancy up almost any discussion. I kinda hope this is a chance for a new generation of excitable very online folk to take the word back.
---
Newsworthy
New research indicates some organisations want to pay hybrid and remote workers less. Research from workplace communications company Poly indicates that despite most organisations reporting higher productivity thanks to hybrid working, 17% are considering reducing pay for hybrid workers. Mmmhmmm, that'll go down well.
Australia could produce 27x our required energy capacity to become a renewables juggernaut. A new study in Energy from ANU scientists shows a way to produce 7,000TWh of solar and wind energy in Australia. It's ambitious, requires loads of investment, but, y'know, we need to get on with it!
Epic Games raises US$36 million in humanitarian aid for Ukraine in just one day. On Sunday, the developer announced all proceeds from Fortnite through 3 April would go towards supporting relief for those impacted by the war in Ukraine. It took one day – coinciding with the start of a new Fortnite season – for the company to hit US$36M.
Also in the news:
---
Brain food
Lessons from 19 years in the Metaverse. (The Atlantic) An insightful perspective on all the metaverse hype from someone with a deep history writing about, advocating for and critiquing the venerable virtual world Second Life.
Alexa for Animals: using AI to learn how animals communicate. (WSJ) The interesting world of "self-supervised" AI is being applied to animal communications to try to remove our humanity from getting in the way of what the animals are really talking about.
At SXSW, a pathetic tech struggles to be born. (VICE) Fighting words from VICE, but lots of exploring and interviewing the 'leaders' of crypto at the SXSW festival shows that wherever the potential for this tech might be, the people standing out in front promoting it aren't doing much to push anything other than the $$$$ hype.
A Bauhaus inspired concept for an air purifier. It's just a concept but I want one and need one right now thank you please.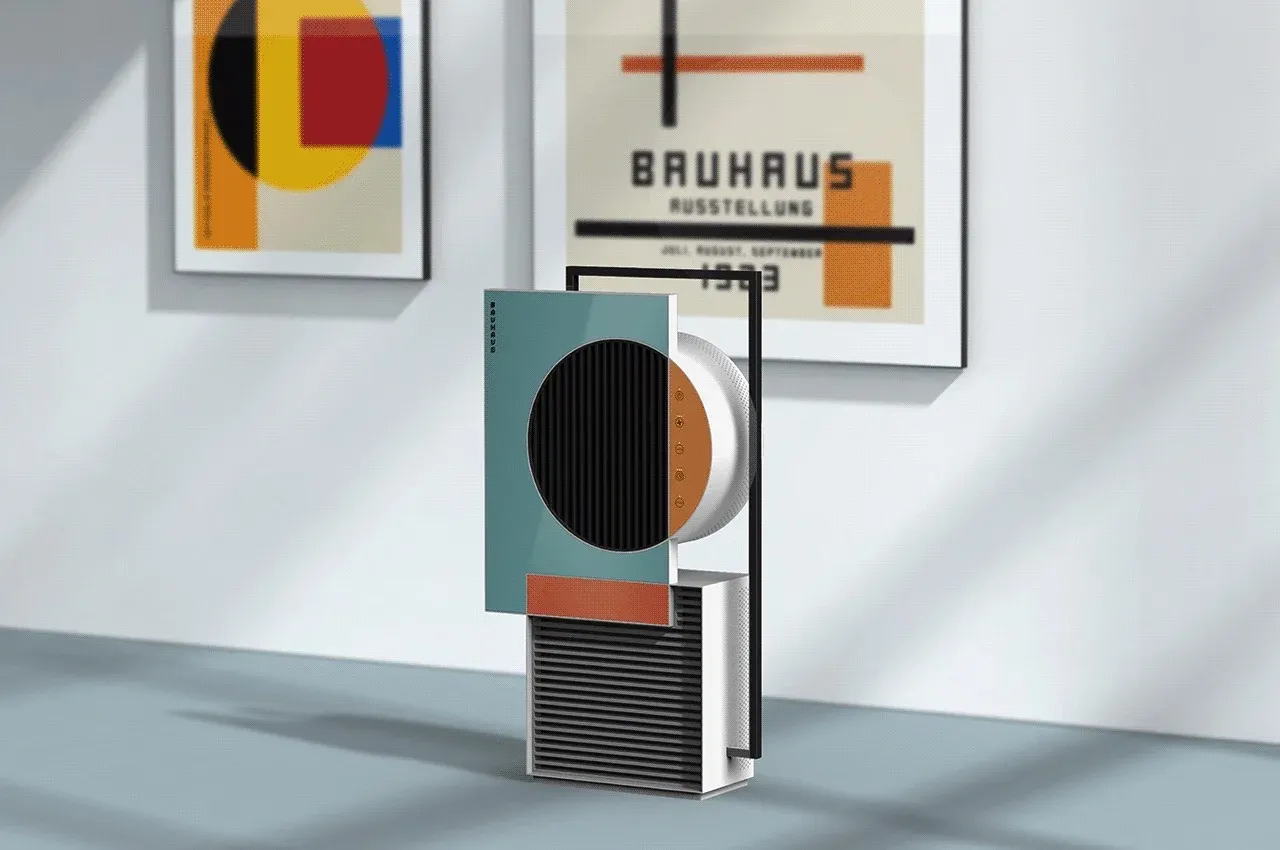 ---
Hot deals
Nanoleaf's slick range of smart lights is on sale until tomorrow. We're big fans of Nanoleaf's RGB panels and think they cleverly spice up the ambience of your home. Our picks to get your smart lighting journey started:
SteelSeries gaming mice, keyboards and headsets going for cheap. SteelSeries is known for making high-quality gaming peripherals (we're big fans), so it's always worth looking when there's a sale. Here are some of our highlights, with more available via JB Hi-Fi:
---
Shiny and new
The 5 best budget phones in 2022. Years of smartphone technology evolution means you can pick up a powerful phone at an affordable price. Check out what brands we think currently lead the budget phone category.
Lenovo expands ThinkPad range with X13, X13 Yoga Gen 3 and third-gen L series laptops. Designed for hybrid workplaces — the sort organisations love so much — Lenovo's new devices include a bunch of enhanced collaboration and connectivity features. Local release dates and pricing details are expected soon.
Samsung unveils its 2022 Neo QLED and Lifestyle TV range. Last year's QN90A Neo QLED TV made our Best TVs list, so we're looking forward to getting our eyeballs on Samsung's new range of displays. The new 'Frame' TV has been getting a lot of love, with a new matte finish that really enhances the framed picture feeling.
In other Samsung news, the latest A-series of Galaxy phones is coming soon. The Samsung Galaxy A52 is one of our favourite budget phones, which will soon be superseded by the Galaxy A53 5G and A33 5G phones. Starting from $599, the new phones will release in April.
DJI has a new drone that can fly in heavy rain and sub zero temperatures. Drones are awesome but often seem like fragile things. This 8K beast changes all that.
Xencelabs is a new Wacom challenger coming to ANZ. Wacom has utterly dominated the drawing tablet space so it's nice to see a new name adding some competition to the category.
EPOS has a new portable Bluetooth speaker phone. It's compact, stylish, does the job well, and owning one would feel like we may soon spend more time together in the ultimate liminal space - meeting rooms. A nice feeling, right?
---
Quality tweets
---
Thanks for reading Byteside! Subscribe for free to receive new posts and support my work.
Byteside Newsletter
Join the newsletter to receive the latest updates in your inbox.