Emailing through the info wars
The digital iron curtain can't hold back manual messaging systems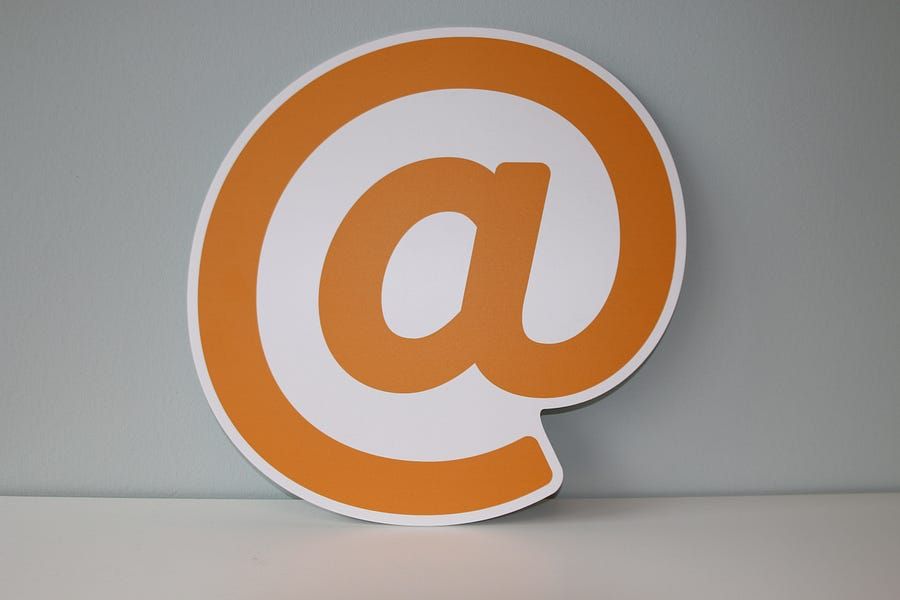 Information warfare is playing a big role in what's happening in Ukraine. From social media finally doing a better job of cracking down on Russian disinfo bot farms, to Ukraine's excellent use of viral media to spread messages and build images that support its defensive efforts.
Within Russia, as efforts to clamp down on its own citizens learning what's really happening, the Wall Street Journal reports that a website has been created to help individuals to send individual messages to phone numbers and email addresses inside Russia.
Short of a return to an absolute iron curtain era, 1920.in a fascinating approach to 'hack' Russia's effort to control all media services. Go direct to 140 million email accounts and 20 million phone numbers with information they're not getting about the war.
Of course, it's a flipside of the issues we're all experiencing when it comes to receiving unwanted messages telling us we have a package waiting and we'd better click that dodgy link to check the details. But it's the nature of tactical activism to find angles that are hard to control.
Here's an example of an exchange (linked in the WSJ article).
Meanwhile, many people are showing support for Ukraine by booking AirBNB in cities there just to pay someone some money to give a little help. NPR says this tactic has 'raised' millions for Ukrainians.
I wonder if AirBNB ever expected to become a kind of de facto charity payments platform?
---
More on that…
---
Newsworthy
---
Brain food
Mobile batteries could soon last longer thanks to Japanese researchers. A new material used in lithium-ion batteries might be the key to helping them hold a full charge, even after years of use.
Facebook Libra: the inside story of how the company's cryptocurrency dream died. A fascinating FT story with insights from many people inside the team. Facebook's reputation seems to have played a big role in the failure of a big idea.
10 years later, there's still nothing like Journey's multiplayer. Journey is 10 years old this week and this is a great look back at one of the elements that made it such a beautiful experience. This Twitter thread is another great retrospective from one of the artists.
How an AI brain with only one neuron could surpass humans. This is some fascinating research on what it even means to build neural networks.
---
Hot deals
Apple AirPods are up to 30% off on Amazon. We mentioned it recently, but did a quick write up on the site to spread the word a little further. Not sure how much longer this offer will be up.
Metroid Dread and various Nintendo Switch games for just $49 on Amazon AU. One of 2021's best games is super cheap right now, in addition to The Legend of Zelda: Skyward Sword HD, Mario Golf: Super Rush, and Splatoon 2. An excellent bunch of games at some of the best prices they've ever been.
---
Shiny and new
Asus' new Zenbook 14x features a snazzy OLED screen and perseveres with the company's ScreenPad tech, where the trackpad doubles as a display. It's a decent laptop, but the ScreenPad errs on the side of novelty.
PopSockets now does a MagSafe charger version. Those little stick on gripper things for the back of a phone were already a clever way to hold your phone with two fingers for selfies, but this option to add an external battery to
Soundboks Gen 3 looks to be a beast of a portable Bluetooth speaker. We're not talking about a little thing to put on your desk. This is portable like a tank is portable, as it's ideally carried by two people. Labelled as a "Bluetooth Performance Speaker", the Soundboks Gen 3 is a versatile unit suited for parties, DJ sets, and even for use as a PA system — with up to 40 hours of battery life. Impressive stuff!
Sonos Roam without the microphone. We love Sonos' audio gear, including the original Sonos Roam that launched last year. If voice control isn't important to you, or you fear 'they' might be listening, the Sonos Roam SL does away with the mic to save a few dollars. How many? We're not sure yet…
TruSens air purifiers. Air quality is now known to be a critical factor in avoiding viral shenanigans. The TruSens air purifier delivers better air quality and adds monitoring as part of the deal as well. And looks kinda nice too. Also generally helpful for people with allergies to help offset the impact of dust and pet fur. TruSens air purifiers come in various models suited for different room sizes and they're regularly sold below RRP on Amazon.
---
Quality tweets
---
Thanks for reading Byteside! Subscribe for free to receive new posts and support my work.
Byteside Newsletter
Join the newsletter to receive the latest updates in your inbox.