Bad laws ignored badly
One year on, the News Media Bargaining Code has failed to stand up for those who needed it most.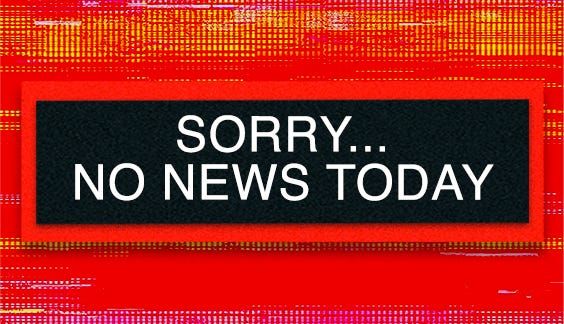 I've said before that I think the News Media Bargaining Code is a terrible law. Instead of forcing internet giants to run their advertising programs in a more just and ethical way alongside paying appropriate local taxes, Australia wrote laws demanding they pay publishers directly for their content.
It sets up a scenario where these publishers not only love the free traffic generated by the algorithmic firehose that results in clickbait headlines, they also now earn revenue from companies that should be viewed critically for the benefit of society.
It's a mess. A one year old mess.
This week we've seen smaller publishers fighting to get their share of the money. The kinds of publishers that actually need more support in the media revenue drought. And when I say 'smaller' we're still talking about major figures in the Australian media landscape – it includes SBS, The Conversation, and many radio networks.
Around 30 publishers participated in the #WaitingOnZuck day action.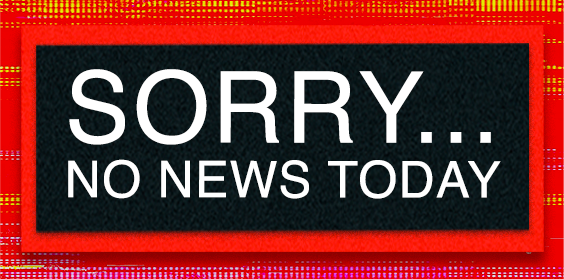 A bad law that is only enforced in a way that supports the biggest players in the market is even worse. A bad law that the government refuses to police in the spirit it was intended is a farce.
Part of the Code says that, if Facebook and Google refuse to enter an agreement with qualifying publishers they would see agreements set by an independent arbiter in the absence of good faith negotiation. Yet somehow we see significant publishers reduced to running campaigns to bring attention to their situation.
Ideally no one gets paid directly. But if anyone is, the small to medium publishers should have been first in the queue. Not last.
In the recent floods, the lack of reliable local news outlets really hit home for me. Finding out where the water was moving and which roads were closed in our region was almost impossible through media channels.
ABC Illawarra consistently fails to pay attention to the Southern Highlands slice of the region, and we have a very different experience to those down on the coast. Local newspapers are paywalled and understaffed. So how did I find out what was going on? I started searching Facebook for posts about our town – and got videos and posts that filled in the media void for our local area.
If only those Media Bargaining Code dollars were going into regional news funds and other vehicles to ensure areas like ours had reliable, trusted news when we need it most.
---
More on that…
Some words from The Conversation about the failures.
A piece from February 2021 explaining why this situation hurts the industry.
Treasury is initiating a review into the Code. If only it would go into bat for the smaller publishers like the government said it would.
Commercial Radio Australia's statement on the state of the Code.
---
Newsworthy
CSIRO says Australia could create up to 10,000 jobs by expanding its protein production. (CSIRO) According to a roadmap from the nation's science agency, sustainably growing our protein production — including traditional, plant-based, and non-traditional forms —could help to boost jobs, address food shortages, and tap into a $13 billion market.
Stranger things indeed: Netflix is running out of potential subscribers. (Streamable) Recent research indicates the global streaming giant has 101.8 million potential subscribers across its top-20 countries, and only 6.6 million left in the US. Maybe this is why they're cracking down on password sharing?
Australia's peak games industry body wants a long-term commitment from politicians this election. (IGEA) The Interactive Games and Entertainment Association launched its Federal election policy publication, calling on political leaders to make the most of the Digital Games Tax Offest coming into effect next financial year. Ongoing dedicated funding for game development and more opportunities for skilled migrants are also high on the list.
Wikipedia banned in Russia? It could happen. (Slate) Russians in favour of a free and independent source of media are scrambling to download and torrent Wikipedia's contents in case it gets blocked by Russia's censorship office.
Devolver Digital co-founder behind push for therapeutic games. (The Verge) DeepWell Digital Therapeutics is a new video game company established in part by Devolver's Mike Wilson. The aim is to develop games capable of treating health conditions in addition to identifying other games with therapeutic benefits.
Also in the news:
---
Brain food
Kodak's film photography offering expands into 120 medium format. I love that we're entering a stage of technology where we find useful and interesting reasons to embrace older ideas again and let everyone follow their creative joy.
Marina Abramović's famous The Artist Is Present performance art returns in aid of Ukraine. A legendary performance revisited in aid of such an important cause. And I'm sorry but I have to drop in the Hot Ones meme below if you've missed it previously.
Stephen Wilhite, creator of the GIF, has died from COVID complications. (Input) An image format that lived, faded, then exploded to become a generic name for all those little video clips we love to meme all over the place (most of them aren't even actual GIFs anymore). Whichever way you pronounce it, this week it should always be used the way he preferred it: 'jif'.
How horror streamer Shudder keeps killing it with original content. (Fast Company) This is such a perfect genre target for a unique streaming service. I imagine a lot of people don't like accidentally bumping into horror on their 'normal' streaming services if they're not into it at all, but a one-stop shop for this kind of thing – and then investing in originals – seems like it has a lot of long-term potential.
---
Hot deals
HyperX's Loot Drop II sale has some massive discounts on great gaming gear until Saturday. Known for top-notch peripherals including headsets, keyboards and mice, HyperX is offering up to 44% off some of its best gear. The discounts apply at several retailers, with some exclusive to Amazon:
---
Downtime
Melbourne International Games Week is back for 2022. The great combo that is MIGW and PAX Australia is back from 1-9 October. Here's hoping we get there.
Pentanet announced its local edition of the GeForce Now cloud game streaming service has hit 100,000 subscribers. A big milestone for such a nascent technology. Check out our conversation with Pentanet founder Stephen Cornish on the Byteside podcast last year.
E-League wants new talent for Aussie FIFA 22 esports action. Keen beans can get all the details at the link to rep their A-League teams through this Path to E-League tournament process. Sign ups close soon ahead of a March 20 kick off.
Also:
Four Ghostbusters versus one ghost. A great spin on the assymetric hunter game.
---
Quality tweets
---
Thanks for reading Byteside! Subscribe for free to receive new posts and support my work.
Byteside Newsletter
Join the newsletter to receive the latest updates in your inbox.