A cultural event horizon
Twitter showed its best and worst during the Smith/Rock Oscars incident.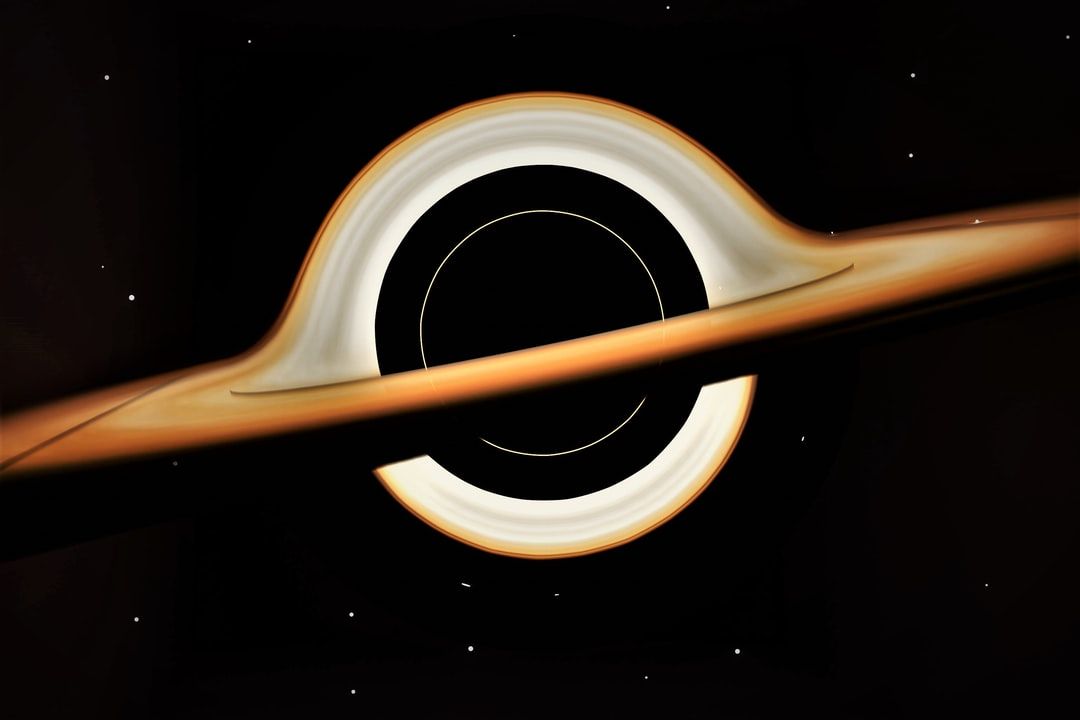 I had no plans to tweet about the Oscars yesterday. But the Oscars turned out to have other plans for what very online people should do with their time.
As we're all no doubt hyper aware, Will Smith walked on stage and smacked Chris Rock across the face and then screamed with language so foul that the only English-language nation that broadcast his full throated message was Australia.
(Maybe that's inaccurate. But that's what Twitter seemed to find.)
From the moment the incident happened live, Twitter was in its element.
If you wanted to know what happened. If you wanted to see a replay of what happened. If you wanted the gossip on what happened during the abrupt break (someone owes Questlove a second turn at giving his acceptance speech the attention it deserved) you found it on Twitter. The news, the checks, the cross checks. Was it a punch? No, it was a slap. Why was the joke so bad? Jada suffers from alopecia.
Within moments, we knew all the details that seemed to feed the moment.
And within a few moments more, the overwhelming desire necessity of everyone to say their piece was upon us.
This social media moment was a cultural event horizon – the irresistable gravitational need to say something clever was too strong to hold back.
But even beyond that first line of takes, there lay the millions more reply guys who just had to take every idea and recontextualise it to fit their desire to debate.
A friend of mine made this particularly clever joke in the midst of it all.
As it racked up the retweets, the onion rings of people far beyond his personal networks began to join the replies, turning a throw away amusement into something that should be picked apart and analysed word by word.
In the analysis phase of Twitter, every text is biblical and must be dissected for layers of meaning. Every moment must be observed from every angle. Every scenario must be both-sidesed until there are no ideas left unexplored or unrepresented.
In the first moments of reaching that event horizon, there's a beauty to Twitter's ability to bring together information from disparate sources quickly and understand what has taken place.
But it isn't too far past the gravitational threshold that the value of such a coalescence is crushed under the weight of opinions and the heat of so many takes.
---
More on that…
Twitter is also terrible at letting you treat your DMs like an actual messaging system, but that's changing. We've just learned you'll now be able to search DMs for keywords, not just by name.
One of the best speeches of the night was that of CODA Oscar winner Troy Kotsur, so moving that his ASL interpreter choked up while he spoke. A lovely discovery from Slashfilm is that he also helped develop the Tusken sign language in The Mandalorian.
---
Newsworthy
Apple's hardware subscription plan for iPhones - coming soon? (Bloomberg) If you're already on a plan like Apple One to get your iCloud, News+, Fitness+, Music and more in one monthly payment, would you pay some more to include keeping the freshest iPhone in your pocket too? Interesting idea.
Sneaky US company's app bypasses Russian internet restrictions. (Vice) This isn't about dodging sanctions, but about helping Russian users keep accessing the outside world to see what's really happening.
Why are you getting scam messages from your own phone? (The Verge) The scammers are getting trickier and clevererer all the time. Unverified telephone networks are struggling to solve this (though it's worth noting they're blocking a LOT of this stuff, there's just a lot more that is hard to stop). Seeing it reach this point where you'll even get scams from yourself? It's messy times for phones.
Work communications company Poly (formerly Plantronics) bought by HP. (Engadget) Over the summer I was testing out some Poly webcam and headset equipment, after chatting to their local team about the nature of being an office and meeting room specialist adapting to the work from home era. Their hardware is great. I was testing the Poly Studio P5 Professional Webcam and it is great quality and has clever security features like a physical cover for the webcam that is bright red so you won't miss it at a glance. Well worth checking out as it's better than most 'consumer' focused cameras in the same price range.
It makes a lot of sense that HP wants to add the company to its hardware division.
Also in the news:
---
Brain food
A single command is all it takes to remove Windows' annoying bloatware. (Lifehacker) This is one of the best tech tips I've seen in a long time for clearing up any Windows 10 or Windows 11 system to clear out the cruft that came pre-installed. It is a rather technical process, but it's very clearly explained.
The documentary about the beloved Helvetica typeface celebrates its 15th anniversary, is currently streaming for free. (Oh You Pretty Things) Helvetica rules. The story of Helvetica rules. This documentary about the story of Helvetica rules.
---
Shiny and new
SteelSeries unveils the Stratus+ wireless controller designed for cloud gaming. Capable of connecting to Android and Chromebook devices via Bluetooth LE, and Windows PCs through a USB connection, the Stratus+ is a slick-looking gamepad geared towards providing a console-like experience on mobile tech. Also including a detachable phone mount, it'll hit Australian shores by late May.
Well-known microphone brand Rode launches its first set of headphones: the NTH-100. This is a big moment for the great Aussie audio brand. Microphones galore but this is a first in the headphone department. At just a few hundred dollars it is priced like the rest of its range – incredibly compelling. A great Aussie brand that crushes it globally on the regular.
Samsung's quintessentially Aussie-named M8 4K smart monitor functions as both a monitor and a TV. (PetaPixel) This feels like that extra touch the Apple Studio Display could have gone for now that we know the Studio Display has all the power of an iPad hidden inside. Love this dual purpose concept. In the hybrid era we're in, give us hybrid screens for our hybrid office setups!
ViewSonic's new TD1655 portable 16-inch monitor offers a versatile secondary touchscreen display for work and play. Two USB-C ports make this a handy option for an additional monitor on the go. I've just had one arrive here for testing so I'm looking forward to seeing how nicely it works both at my desk and when on the go. Can't wait to freak out my favourite cafe by setting up two screens on my laptop…
"Yes, I'll be here all afternoon."
ViewSonic also launched a 32-inch Mini LED gaming monitor with 144Hz refresh rate.
The first OLED Chromebook is a tempting multimedia option for Google Workspace specialists. Lenovo's Duet 5 Chromebook is among the company's latest hybrid laptop-tablet tech. Considering how highly we rated the previous Duet Chromebook in our best laptops list, the newer and shinier model has our attention.
More shiny and new:
Dell's larger premium enterprise laptops, the XPS 15 and XPS 17, are available in Australia now. We love the XPS 13, so anyone wanting a bigger display is in for a treat.

I've been testing Satechi gear lately and it's well worth a look. They make chargers and mounts for Apple devices, a lot like the beloved TwelveSouth, and it feels like very similar quality products often at cheaper prices. TwelveSouth always had a few gaps in its range and Satechi gear covers a bunch of those. If you're an Apple user I'll bet there's some gear amongst the Satechi and TwelveSouth accessories you'll really like.

With news that Valve's Steam games store is coming to Chromebooks, we spotted a few articles that are worth a look if you're interested in what's happening in that space:
---
Super cool
A browser extension lets you view modern and contemporary art each time you open a new tab. (Open Culture)
Fancy yourself a film buff? Try Framed, a Wordle-like game where you identify movies based on stills. (Rock Paper Shotgun)
Check out these awesome Lego mech creature creations from artist Mitsuru Nikaido. (Laughing Squid)
Speaking of Lego, how about a vacuum cleaner that sorts Lego bricks by size?
---
Quality tweets
---
Thanks for reading Byteside! Subscribe for free to receive new posts and support my work.
Byteside Newsletter
Join the newsletter to receive the latest updates in your inbox.