The slow Airspeeder emergence
F1-style drone racing in the Aussie outback? Bring it on!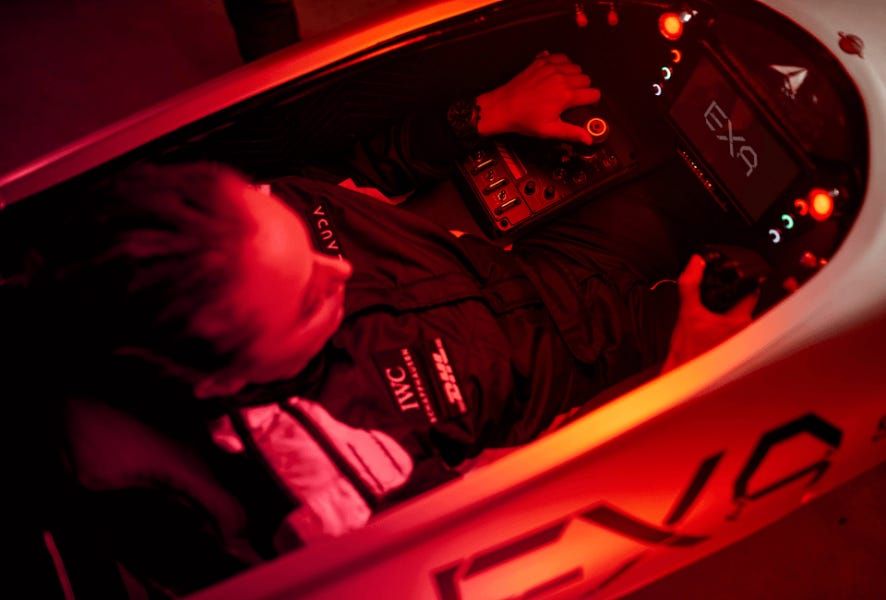 Welcome to the shiny new home for the Byteside newsletter. Let's get into it.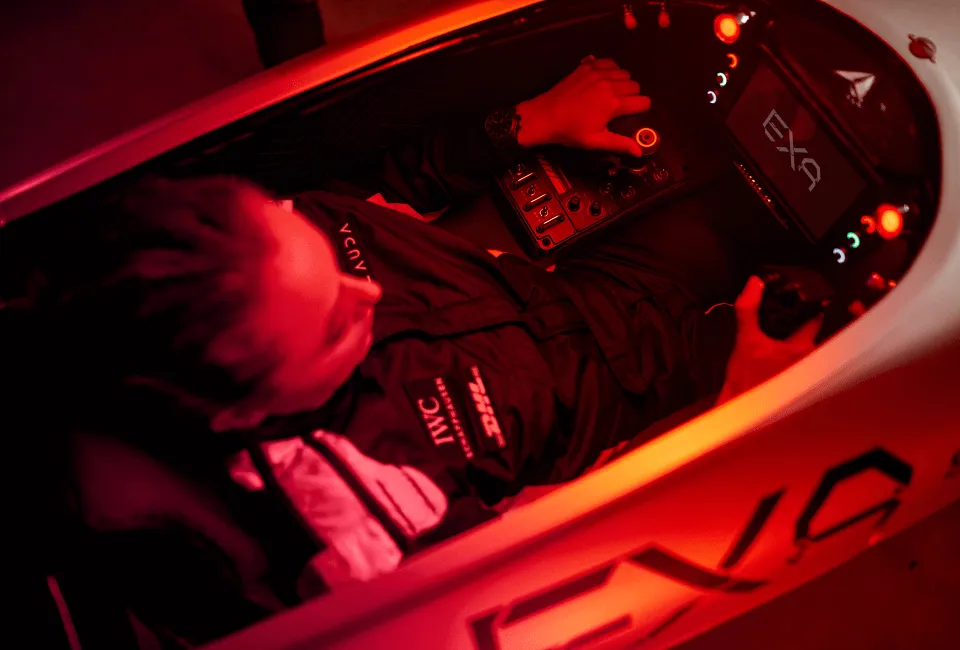 I've had Airspeeder in my "I should talk about this" file for months. And when it came back to mind this week I was thinking it must have been a year or so since I first heard about it. A skim back through my archives and I realise I first wrote about it in June last year.
The quick version:
Sleek flying race cars
Piloted remotely as POV drones
Actual cockpits to eventually have real pilots
Happening in the South Australian desert
Since that first teasers there has been occasional updates hitting my inbox from the likes of Telstra (providing 5G support) and D2N (sports radio comms), with an announcement of race pilots back in January.
These vehicles look amazing, the tech looks bleeding edge, and I keep feeling sad this currently sits in that weird novelty news slot for mainstream news and sports coverage. So much amazing tech gets parked there because news editors and segment producers don't know how to deal with tech.
Anyway, I'm parking my prediction here: Airspeeder is laying some fascinating groundwork for a new racing genre.
The YouTube channel has a lot of hype reel action that feels overegged at times, and these videos are getting just a few thousand views right now. But once these things are truly racing? I'm excited for how this evolves in coming years.
---
Newsworthy
A bit of a catch up rundown I've been wanting to share over recent weeks that I felt better suits this new format:
Coles is now part of the Wing drone deliveries program in Canberra and Logan. We're entering that phase where the gimmick may be shifting into a real service, with Coles now offering 250 items through drone delivery service Wing here in Australia. The service area is still limited, but the announcement also mentions Wing recently had a day it's first 1,000+ item delivery day.
Peloton puts some gaming in your fancy fitness bike. Peloton officially launched into Australia last year, giving locals a chance to get in on the hype we'd been hearing about overseas. I've been bike-curious for a while, but comfortably in my Apple Fitness zone jumping around the living room so far. But now Peloton has added Lanebreak, a new gamified experience that gives you a really different flavour to explore beyond doing a live or on demand video fitness class. Variety seems essential for sticking to a good routine, so this seems like a great update. At the same time, Peloton just bumped up its trial program to 100 days. That's big.
Optus turned 30 in January. I'm old enough to remember the ads and the hype as a new company entered the telco market in Australia. The linked report is well worth a read (or a pleasant skim) for lots of insights into how the market has changed over that time. There were messy years, too, like the wasted rollouts of duplicated HFC that covered some streets but not others. But overall it's been a hell of a 30 years when it comes to the value of communication networks to society.
What's the most reliable SSD out there? Want to get a good idea on storage reliability? Always worth paying attention when big cloud storage operators release an index of failure rates.
Apple March event tomorrow. Apple's first announcement event for 2022 takes place at 5.00am Sydney time on Wednesday morning. Expect iPads and hopefully a new iPhone SE upgrade. I'm also hoping for a new iMac Pro of some kind. And maybe a new Apple monitor targeting Mac mini users? Please? We'll have the details on Thursday.
Also in the news:
---
Great reads
Chase your aurora photography dreams like this guy. Though if everyone did it, there'd be too many photos for people to buy. He even answers an important question: can you get bored of auroras?
Put your old iPad(s) to good use. So many ways you can use these things as dedicated devices around the home. Here's some great suggestions.
---
Quality tweets
---
Thanks for reading Byteside! Subscribe for free to receive every issue direct to your inbox.
Byteside Newsletter
Join the newsletter to receive the latest updates in your inbox.