The last Wordle
If this summer has taught me anything, it's that games have great power to help us manage our mental state during difficult times.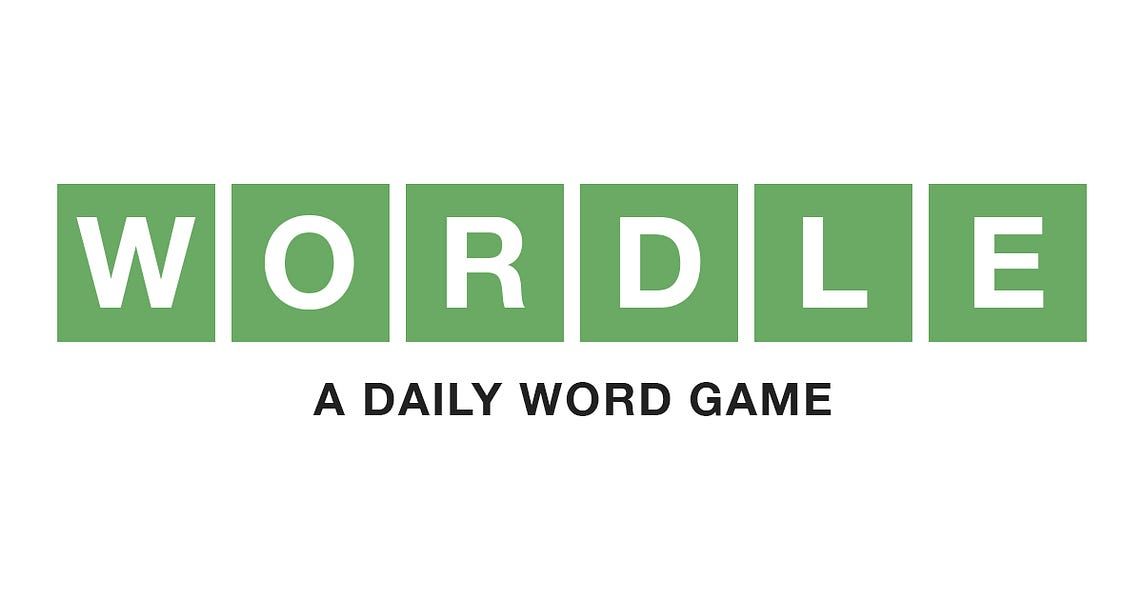 If this summer has taught me anything, it's that games have great power to help us manage our mental state during difficult times.
With news that The New York Times Company has purchased the wonderfully simple web-based Wordle, it felt like something of a bookend to falling in love with the game during my COVID isolation in December.
The game is simple, it's limited, it's contemplative, and its explosion coincided with its addition of a simple way to share your path to a solution without spoiling the puzzle of the day.
More than the game itself, the emoji grid was the innovation that deserved to see Josh Wardle earn his million dollar payday.
That grid is such a perfectly formed conceptual unit. A 'together alone' moment that helps us connect around a game without ruining the game for others. That last part – the ability to avoid ruining the fun for others – is solved by Wordle in a way that is impossible if you wanted to share something about that movie or TV show you just watched.
Of course, we're also in the midst of megascale game industry consolidation. Take Two is buying Zynga. Microsoft is buying Activision Blizzard. Sony is buying Bungie. Everyone is screaming 'METAVERSE!!!' and the pandemic is no small part of the reason why. More than just gamers now grasp why virtual spaces driven by powerful game engines will play a big role in our social and work futures.
If you control technology that can create beautiful spaces you want to spend time in, you have a better foothold on the future of our social lives when we can't be together in person.
But Wordle is a reminder that simple things also have a place in the 21st Century. If you're worried about the NYT buyout ending your Wordle fun, you should remember that the entire game is just a webpage. You can save Wordle to your computer and play it until it runs out of words (there's over 8 years of answers in there). You could even edit the word lists and make your own private Wordle to share with friends or family if you wanted to.
Change an answer to MARRY for a word nerd proposal.
Wordle was made as a love letter to Josh Wardle's partner because she loved word games. He then landed on a share function that made his game explode for no other reason than the ability to share in the joy of a once-a-day word game.
I get that some folks were upset the game has been sold after he suggested the game was something of a gift to the world. But without some kind of backer it would have simply shut down one day due to hosting costs or some other hassle for him to keep serving it up to millions of players for free.
I prefer to take the optimistic view. It's lovely when something so simple, so uncommercial, and so elegant gets a chance to shine, and that its creator is rewarded for making it for us.
On a similar theme...
Yes, Microsoft's Activision Blizzard moment is a confusing emotional rollercoaster Business is business in the buyout of Activision Blizzard, but it makes sense fans and staff could be feeling a mess of emotions about what comes next.
Brain food
The new version of GPT-3 should be less toxic OpenAI has trained its language AI to follow instructions, making it produce fewer falsehoods and less offensive language… but there's still a way to go.
Google Drive flags text files with "1" or "0" as copyright infringements That's a file with just a single "1" or "0". An altogether too binary way of looking at things!
Privacy warnings won't stop ABC sharing user data The ABC will require users of its iview streaming service to log in to continue watching this year, and will share their data with tech giants by default, despite repeated warning from privacy experts.
People are buying more books than ever. Thank TikTok. Ideas and inspiration are found in all kinds of places.
After 50 years, Sega arcades are officially set to disappear from Japan On my one trip to Japan that SEGA logo was a lasting memory of roaming the streets in search of nerdy neighbourhoods to explore.
Byteside
Inside the weird world of Devolver Digital We talk to Devolver Digital Marketing Manager Robbie Paterson about the publisher's "developer friendly" reputation and it's wild E3 video events.
Heartwarming fan mail inspired Joe Danger's iOS re-launch Who knew Joe Danger had a cutting onions mode?
The top 10 games of 2021 according to everyone A count of titles receiving the most Game of the Year awards reveals a clear top three and an interesting perspective on the top ten games of 2021.
Canon printers view own ink cartridges as fake, chip shortage to blame The global semiconductor shortage is now even affecting printers. Canon to its own ink cartridges: "i do not see it"
Free-to-air networks lobby for better placement on smart TVs Australian commercial TV networks want more help to compete against Netflix and Disney+, despite more people streaming Aussie TV than ever.
Cool
The Marcel Duchamp Research Portal opens, 18,000 documents and 50,000 images available to explore Marcel Duchamp made films, composed music, painted Nude Descending a Staircase, No. 2, designed an art deco chess set, and of course — the first thing most of us learn about him, as well as the last thing many of us learn about him — he put a urinal in an art galley.
Mark Meer and Jennifer Hale reflect on playing Mass Effect's Shepard Mark Meer and Jennifer Hale discuss the experience of playing Mass Effect's Commander Shepard, from the quirks of recording the trilogy's expansive dialogue trees to seeing the fan reception over the years.
This working quadcopter was built using Leonardo's 500-year-old sketches The unmanned aircraft has four corkscrew-like propellers based on da Vinci's 'aerial screw' designs. Watch it fly!
Byteside Newsletter
Join the newsletter to receive the latest updates in your inbox.