Links to the future
There's been a lot of great writing about AR, Web3, Metaverse, and the like, so here's to letting you get on with exploring the curated links this week.
As part of getting back into a solid weekly cycle, this week I'm just sharing some great story links without one of my overwrought preambles.
There's been a lot of great writing about AR, Web3, Metaverse, and the like, so here's to letting you get on with exploring the curated links this week.
Hot dealio
We're testing some affiliate link work as a revenue stream for Byteside, so we'll drop some interesting deals we spot into the newsletter from time to time.
This week we've spotted an Amazon Prime deal for those who've never tried it out. If you sign up for a trial you can get a special $35 price on an Echo Show 5 (normally $119). It's a clever little smart home hub and that's a great price.
Amazon Prime is great for shoppers, but you can also use it to give free money to Twitch streamers, you can use Amazon storage services, and loads more benefits many people haven't even noticed.
Check it out and support Byteside.
Brain food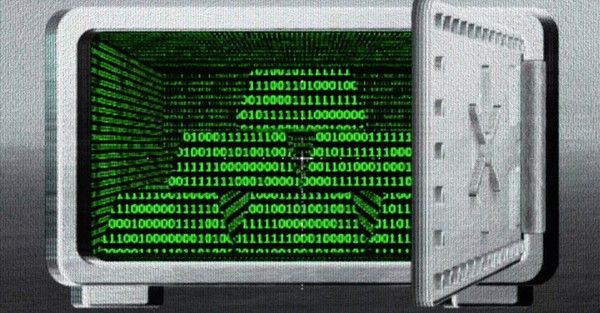 The sick, refreshing honesty of Web3 "The natural endpoint of blockchains and NFTs—the golden promise of Web3—is that every aspect of human life, as recorded by computers, will be collateralized. Just think how excited or terrified you'll feel then."
The metaverse is just a new word for an old idea To understand what we are—and should be—building, we need to look beyond Snow Crash.
AR property rights are becoming a thing Metaverse real estate investing is a weird thing, but it's a thing — there are even metaverse real estate agents and metaverse landlords, too. Upland and Spotselfie are two companies that are gamifying owning property in augmented reality.
Sony's AI drives a race car like a champ The company built GT Sophy to master the game 'Gran Turismo,' but it may help the development of real self-driving cars.
AlphaCode AI can now write code at a very competent level As part of DeepMind's mission to solve intelligence, we created a system called AlphaCode that writes computer programs at a competitive level.
Meta is adding a 'personal boundary' to VR avatars to stop harassment Meta, formerly known as Facebook, is rolling out a mandatory personal boundary feature in its Horizon Worlds and Venues VR platforms following a groping incident last year.
Byteside
The best phones right now Real recommendations top to bottom. The best phones money can buy: the best iPhone, best Android, best budget phones and the best cheap as chips smartphone for under $200.
How to transfer Spotify playlists to Apple Music, Tidal and more Transferring your playlists between music streaming platforms like Spotify, Apple Music, and Tidal is easy thanks to these third-party tools.
D-Link's AI Wi-Fi router will actually match your decor Despite the Eagle Pro AI name, D-Link's latest range of AI-driven Wi-Fi tech is pretty subtle as far as networking goes.
Samsung Galaxy S22 series: Note-orious Ultra The latest Galaxy Unpacked event showed off the new Galaxy S22 range, with the S22 Ultra the big attention grabber.
LG TVs get the GeForce Now cloud gaming treatment Leave your PC in the office, because Nvidia's cloud gaming GeForce Now just got a native LG TV app.
Cool
5 Nintendo Direct highlights Five weird and wonderful things from the February 2022 Nintendo Direct, including Mario Kart 8's endless run and Kirby's bizarre new ability.
Koenigsegg's breakthrough EV motor could bury ICE supercars Swedish hypercar manufacturer Koenigsegg recently spilled the beans on its newest and most significant innovation to date.
Hilarious
Joel Coen's "The Tragedy of Macbeth", reviewed by Ethan Coen More like Macbleeeech!
Byteside Newsletter
Join the newsletter to receive the latest updates in your inbox.