LG TVs get the GeForce Now cloud gaming treatment
Leave your PC in the office, because Nvidia's cloud gaming GeForce Now service now has a native LG TV app.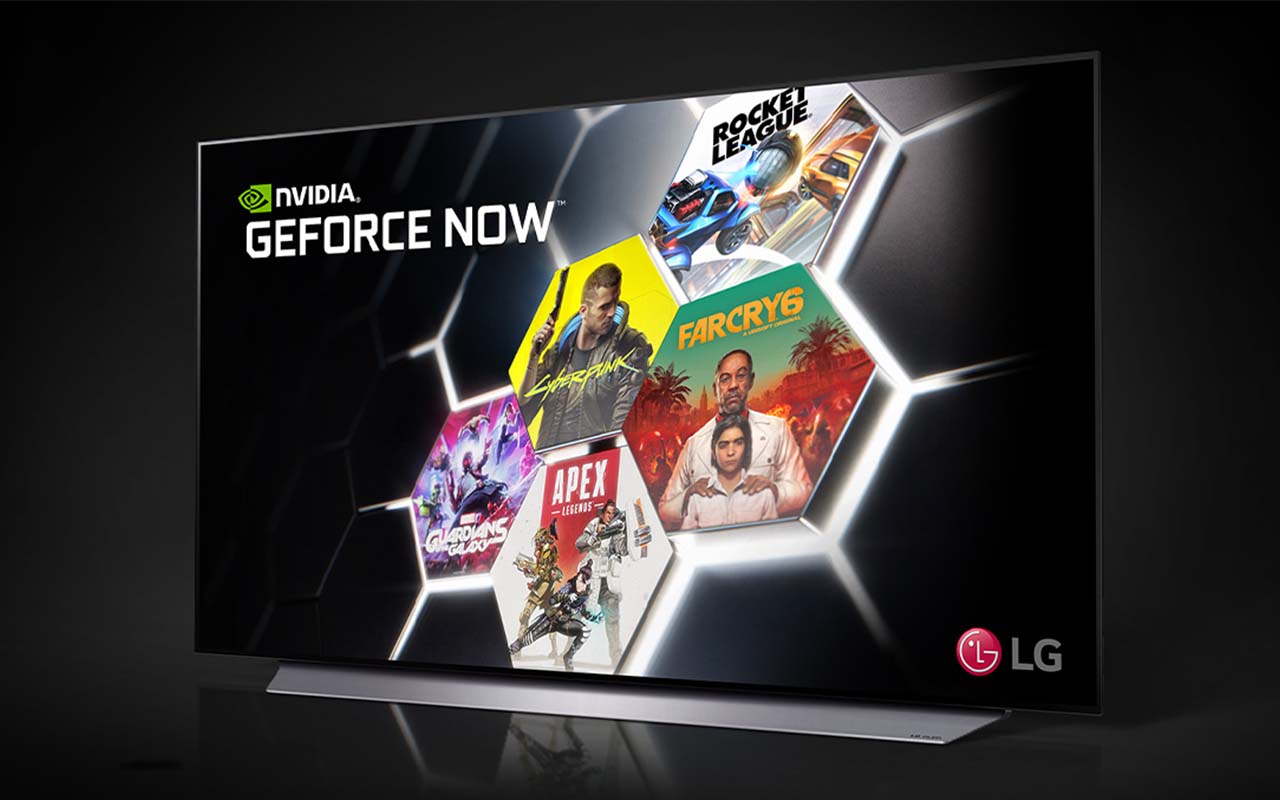 Nvidia's had a busy couple of months.
First, the tech company unveiled its supercharged RTX 30 laptop GPUs, and then rolled out a massive Shield TV update for Android TVs.
Now, Nvidia has delivered on its promise of expanding its cloud-based gaming service GeForce Now to smart TVs, starting with a native app for LG TVs.
For the uninitiated, GeForce Now is a subscription service that accesses your PC game library, allowing you to connect to a server to handle the GPU load and play games via the cloud on pretty much anything. Even that absolute potato of a laptop you've had for years.
We even have local GeForce Now servers, thanks to Perth-based ISP Pentanet securing a deal with Nvidia.
With Nvidia launching a GeForce Now app on LG TVs, many of the 2021 OLED and 4K UHD models running webOS 6.0 are compatible. During CES 2022, the company also promised support for Samsung, so it shouldn't be too long before GeForce Now broadens its reach to more smart TVs.
Although GeForce Now requires you to own the games you play, the platform-agnostic future of gaming continues. There's nothing stopping you from browsing and buying games on PC storefronts like Steam or the Epic Games Store in-browser and then playing them on your phone or TV.
Microsoft has already made waves with the ability to play Xbox Game Pass games on any device as long as you have a subscription, and it won't be long until smart TVs have a native Xbox app like GeForce Now does.
While debate rages about the long-term impact of subscription services in their various forms, one thing the cloud-based trend does is reduce the barrier to entry. Soon all you'll need to play many of the biggest games is a TV, controller, and half-decent internet – which is pretty damn cool.
Byteside Newsletter
Join the newsletter to receive the latest updates in your inbox.