D-Link's AI Wi-Fi router will actually match your decor
Despite the Eagle Pro AI name, D-Link's latest range of AI-driven Wi-Fi tech is pretty subtle as far as networking goes.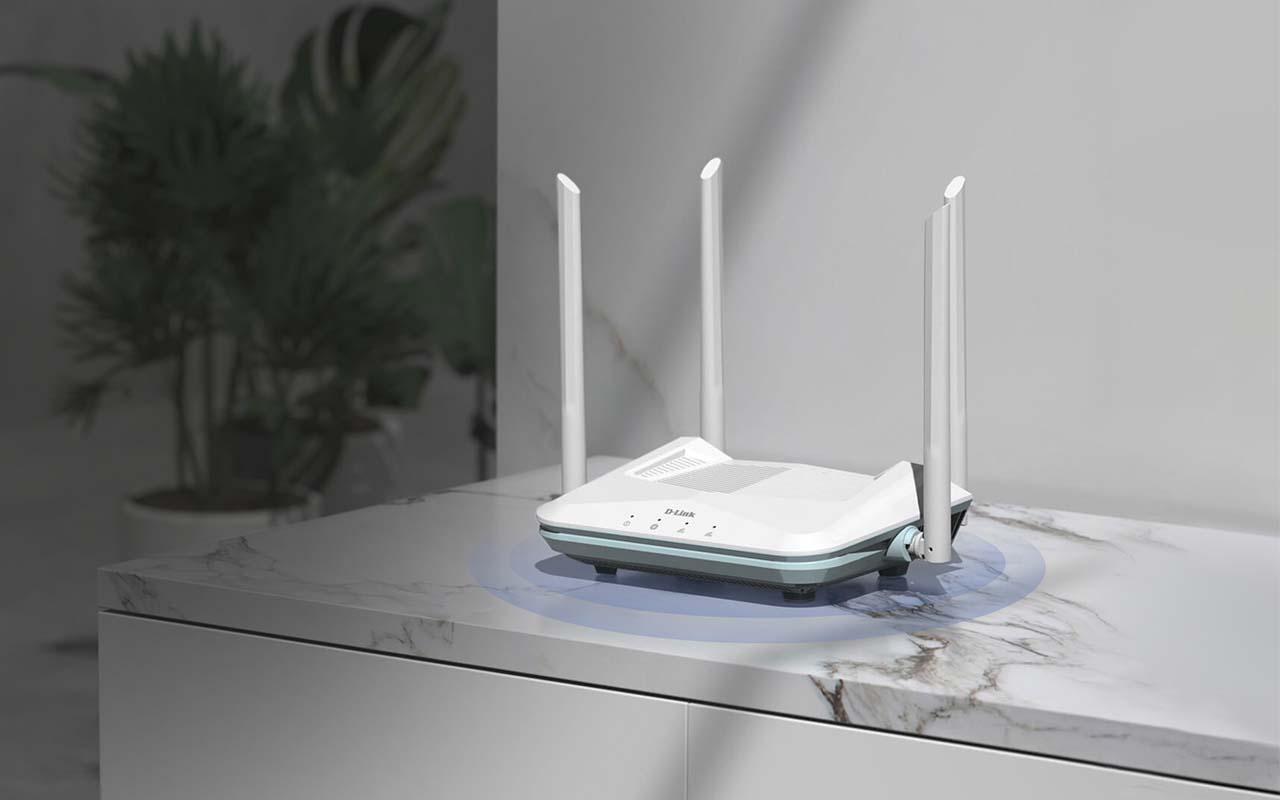 Lots of Wi-Fi routers on the market look ridiculous, let's be honest.
Many of them look like top-secret military aircraft concepts featuring more angles than a protractor, jet-black finishes, and names like "Nightwing 9000" to really hammer home how it's Serious Tech.
D-Link's latest range of Wi-Fi products, however, is comparatively subdued, which is a welcome change for interior design enthusiasts everywhere.
While it still has a delightfully silly name in Eagle Pro, the new router and mesh systems won't actually stick out like a sore thumb in most modern homes.
Previously available overseas, three new D-Link products are hitting Australian stores now, starting with the R15 Eagle Pro AI AX1500 Smart Router, followed by the M15 Eagle Pro AI AX1500 Mesh System, and E15 AX1500 Mesh Range Extender.
The R15 router comes in a predominantly white finish and its angles don't appear to be sharp enough to stab someone with, unlike some competitors on the market. For the spec nerds out there, the router is a dual-band Wi-Fi 6 unit capable of up to 1,500 Mbps speeds and reportedly covers 230 square metres.
What's particularly interesting about the R15 is its advertised AI technology, which claims to handle such network tasks as Wi-Fi channel and mesh network optimisation, through to parental controls to help keep the young 'uns safe online.
The AI channel and network optimisation features sound pretty handy, as it can be a pain trying to manually figure out which Wi-Fi channels have the least interference. Of course, it would be interesting to see how these AI features work in real-world scenarios, but it sounds good in theory.
We've previously extolled the virtues of mesh networking, where by installing a couple of mesh systems you can increase both the distance and quality of your household's wireless network. Last year, we tested the TP-Link Deco AX3000 system and D-Link's COVR AX1800 units with positive results, and they're incredibly easy to set up with simple-to-follow app instructions.
To go with the R15 router, both the new M15 mesh system and E15 mesh range extender are designed to play nice with one another, in addition to taking advantage of the AI features.
D-Link's Eagle Pro AI range sits in a pretty affordable pricing range too, with the R15 Eagle Pro AI AX1500 Smart Router retailing for $199.95.
The E15 Eagle Pro AI AX1500 Mesh Range Extender is listed at $179.95, while the two-pack M15 Eagle Pro AI AX1500 Mesh System is selling for $279.95 or the three-pack for $379.95.
Both the R15 Smart Router and E15 Mesh Extender are available locally on Amazon if that's where you prefer to source your tech.
Byteside Newsletter
Join the newsletter to receive the latest updates in your inbox.