Skullcandy Push Active review: sports earbuds with custom tricks galore
Skullcandy Push Active wireless sports earbuds include voice and button features that offer clever music, camera and assistant controls.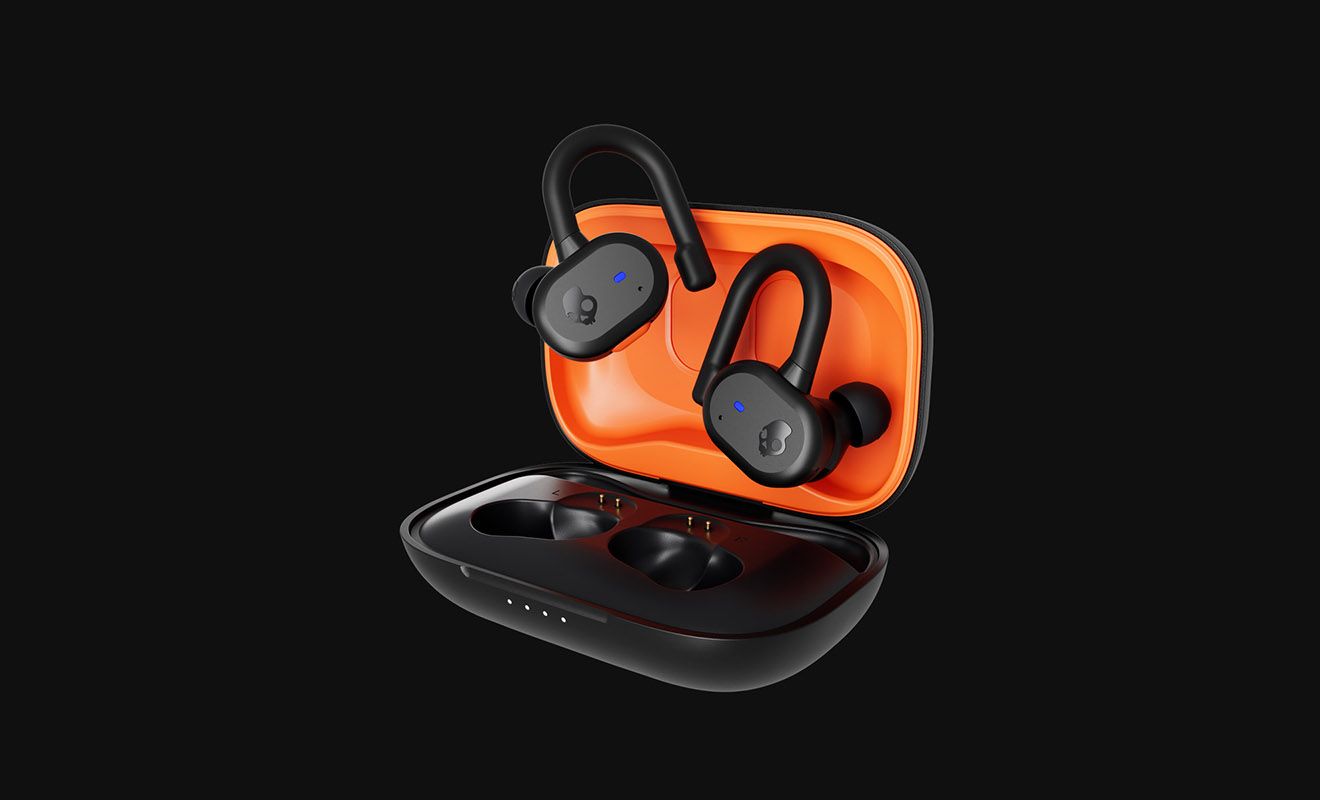 Wireless earbuds have quickly become the new default for active on-the-go headphones. The Skullcandy Push Active is a new entry into the category, and while they offer a fine listening experience out of the box the reason you'll want to buy them is for the custom features they have to offer.
With a 'sport' focus, a big strength of the Push Active is how snug they sit in your ears when you've put them on. They include an over ear loop that twists firmly but comfortably into place so you can go for a run with far less fear of losing one than with many other brands. They're also IP55 water resistant, so no worries on the sweaty mess from either.
Skullcandy Push Active connects over Bluetooth 5.2, so they're up to date and connect easily and performed with great stability. With all that
Through a series of test tracks, we can't call these gorgeous on the audio reproduction front out of the box. But because of the Skull-IQ app that controls the many features of these earbuds you can EQ these earbuds far better than most. There's presets for music, podcasts, and movies, but if you really care about getting the most out of your listening with the Skullcandy Push Active you can set custom five-band EQ to overcome any inherent weaknesses you find in the sound you get from them.
But really, if you're choosing these earbuds it's for their impressive set of features that makes them super useful in so many ways across both voice commands and button clicks.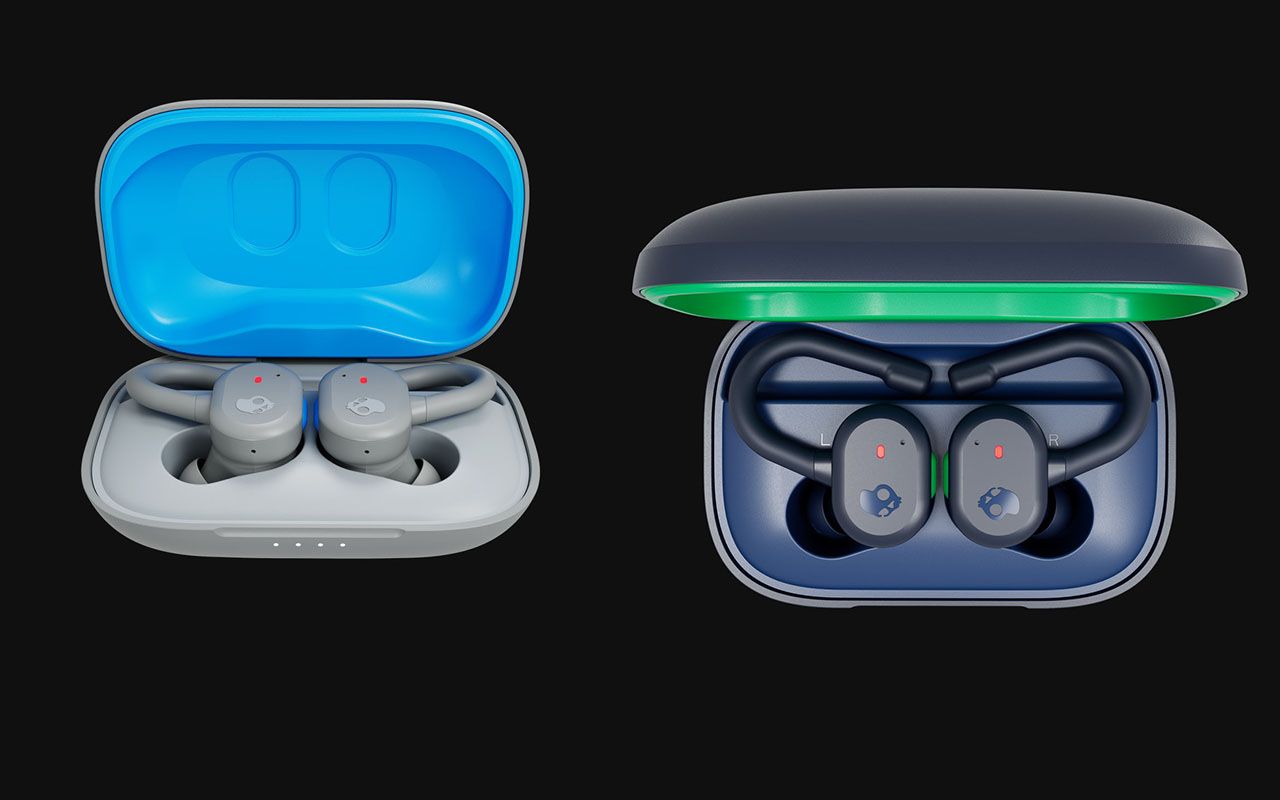 Like a miniature smart assistant, the Skullcandy Push Active lets you say "Hey, Skullcandy" to trigger a set of native commands like play, pause, volume control, and launching Spotify. It really feels like they could have run with "Skullcandy" and dropped the "Hey" given the syllables involved.
Two favourite options are switching awareness mode on and off, which uses the microphones to help you hear your surroundings or go back to a noise-reduction mode. You can also say "Hey Skullcandy, Assistant" if you then want to talk to your phone's native helper, whether it be Siri or Google.
I was skeptical of these controls at first. Why not just let me talk to my phone's assistant direct? But they work fine. And even as a key promoted feature, it's the wider array of click commands that you can customise that really made me see the Push Active as a solid option for many earbud hunters.
Each earbud has a single big orange button. Unlike some earbuds with buttons, these buttons are easy to find and feel natural to reach up and hit when you need them. And each has custom control schemes across single, double and triple presses and a press and hold, and each can be assigned to left and right ears separately.
All those same voice command options are here – play, pause, next, previous, volume, and trigger your assistant – plus the Spotify launcher and my absolute favourite: a remote camera trigger. Take it out of your ear, setup your camera, and click to snap your shot remotely. You're not going to use it every day, but it's a handy bonus when you want it.
The Skullcandy Push Active has even more clever tricks, like including device finding tech from Tile so you can hunt them down if they go missing and a Share Audio feature that will sync your listening up with a friend if they're also using a Skullcandy IQ enabled set of headphones.
Battery life claims to be up in the 10 hour department, with the carry case holding enough power to charge another 34 hours of juice (and it recharges over USB-C). Plus a recharge of 10 minutes will add two hours of listening time.
Skullcandy also promises they'll keep getting smarter with firmware updates through the Skull-IQ app.
If you're thinking "oh why do I need another app just for my earbuds??" then these are not the earbuds for you. If you're all about the optimum audiophile experience this doesn't reach perfectionist levels of audio reproduction either. But if you like to have a secure set of wireless sports earbuds attached to your head that can also respond smartly to custom button clicks aplenty, Skullcandy Push Active is well worth a look.
Skullcandy Push Active earbuds are priced at $179.95.
Byteside Newsletter
Join the newsletter to receive the latest updates in your inbox.