Nanoleaf to expand Thread support for Apple HomeKit
Nanoleaf's smart lights will soon offer enhanced connectivity for Apple HomeKit devices via Thread, a speedy and reliable smart home network protocol.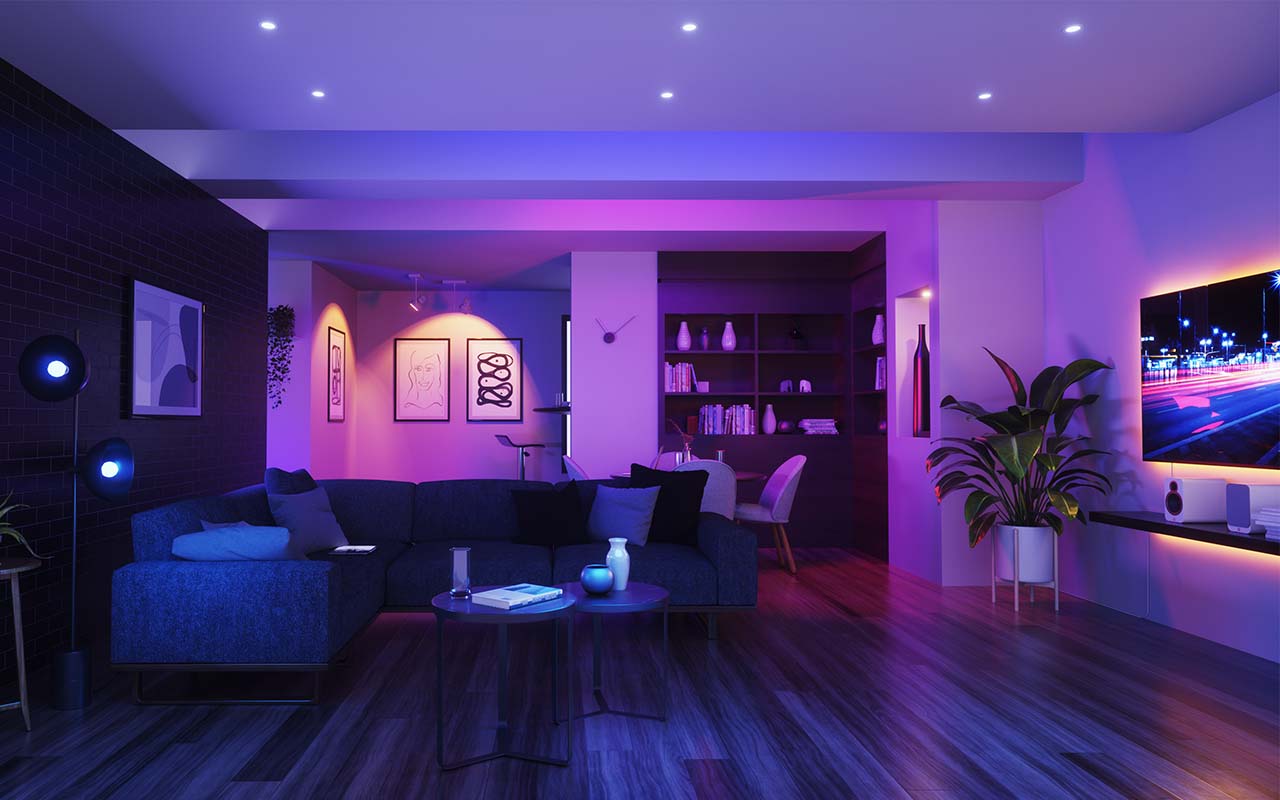 Nanoleaf, the smart device range of wall-mounted lights, is about to help improve reliability across Apple's smart home ecosystem, with Thread over HomeKit support coming in Q1 2022.
We're big fans of Nanoleaf's gorgeous lighting setups, as they offer affordable solutions to style your room in different ways.
Why is Thread connectivity such a big deal? Well, Nanoleaf has prepared a slick explainer to answer your questions. To quote the company's website:
"Thread is a lightning fast, stable network technology built to elevate your smart home experience.

All of your Thread-enabled devices speak the same language to communicate and connect together to create a reliable self-reinforcing mesh network, rather than relying on a single connection source like with Wi-Fi or Bluetooth."
A new update coming to Nanoleaf Thread Border Routers – which includes the Shapes, Elements, and Lines products – will open up Thread connectivity with HomeKit devices, making for a more reliable and responsive smart home network.
This update paves the way for devices using Matter (a shared platform for smart home devices launching later this year) over Thread, opening up more connectivity with a wider range of devices.
While Matter is still a little while away, nothing can stop you basking in the soothing glow of your current smart light setup.
Byteside Newsletter
Join the newsletter to receive the latest updates in your inbox.