Heartwarming fan mail inspired Joe Danger's iOS re-launch
Who knew Joe Danger had a cutting onions mode?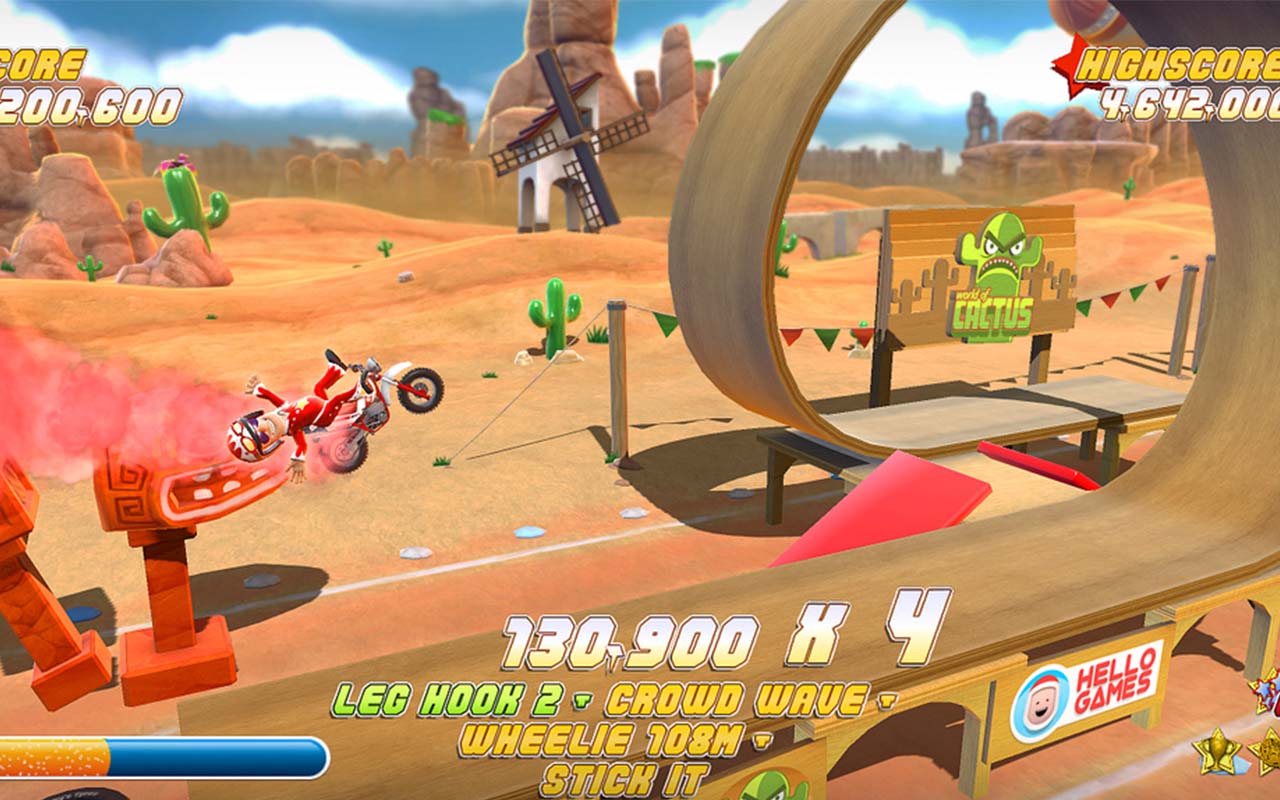 Video games can have an incredible impact on players – just ask the developers from Hello Games, who re-launched sidescrolling motorbike trick-'em-up Joe Danger iOS today for the sweetest of reasons.
You may be aware that it's difficult for developers to keep games active on the App Store, as apps are removed if they don't conform with the changing requirements of iOS updates. When teams move on to other projects, many don't have the resources required for upkeep, so games are lost to the ether.
It sucks for preservation reasons and it sucks for the people who love playing these games.
Joe Danger, the first title from the UK-based team who's best known for No Man's Sky, was one such game.
Today, alongside the surprise re-release, Hello Games founder Sean Murray tweeted that the inspiration for reviving the cult classic was thanks to some fan mail the team received.
A father emailed in to share how much Jack, his eight-year-old son who had recently been diagnosed with autism, loved playing Joe Danger before it was no longer compatible with the latest iOS version.
As is beautifully explained in the email, Joe Danger helped Jack navigate social situations and served as a helpful coping mechanism when dealing with tricky scenarios. His father concluded by thanking Hello Games for how meaningful the game was.
"Helping children with disabilities may not be something that you realised you would be doing when you made Joe Danger all those years ago, but it's something that you do, and I am grateful for it."
In Murray's Twitter thread, he said the fan mail "broke our hearts and made us want to set things right".
"As game devs it's so easy to underestimate the impact even your smallest games can have," Murray wrote. "It blows my mind that something you make can be someone's first game they played, hit at an important time or even be their favourite thing for a while."
"Joe Danger was our first game when we were still four guys in a shed, trying to get noticed. Publishers weren't interested, houses were even re-mortgaged to bring it to completion… Joe helped us get a break and it's also where we learned to make games."
"It's sad that games slowly rot and many disappear. Hopefully this gives Joe the happy life he deserves. We owe him that and more."
Not only does Jack have immaculate taste in games – Joe Danger was my first digital purchase on the PS3 – he's also got us cutting onions in here.
Man, video games. They can do wonderful things.
Byteside Newsletter
Join the newsletter to receive the latest updates in your inbox.