Our 30 best video games of 2021
From Psychonauts 2 to Unpacking, it's been yet another brilliant year for gaming. Here are our picks for the best video games of 2021.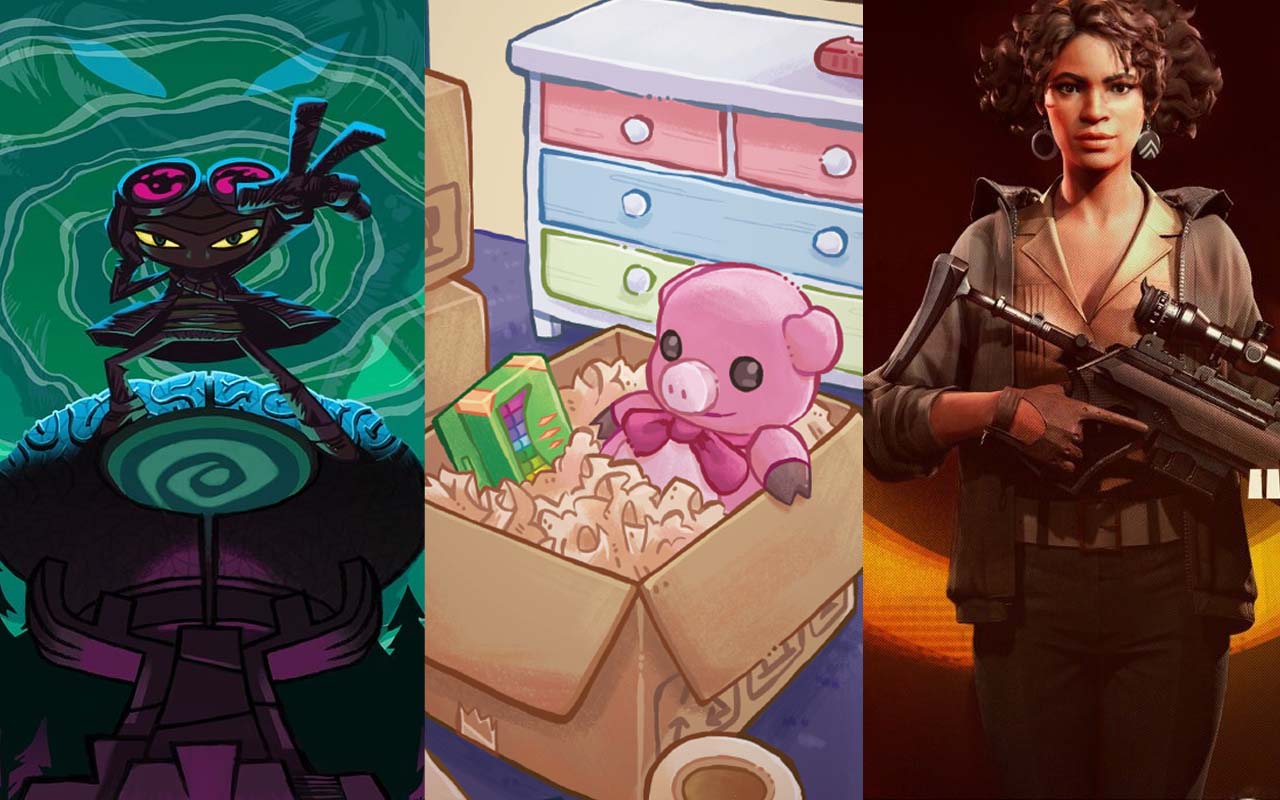 2021 has been yet another standout year for video games, despite the continued development challenges caused by the ongoing pandemic.
Whether it was returning franchises such as Forza Horizon or Hitman, alongside Australian made indies The Forgotten City and Unpacking, there were so many to consider among our best video games of 2021 – so we tried cramming in as many as possible.
To help you along the way, we've included links to various storefronts – some of which, like Amazon, will give us a small commission if you make a purchase using the link – so you know where to grab any given game, including various subscription services. The listed prices (in Australian dollars) are correct as of publishing. Also, make sure to check out this handy browser plugin that tells you what else is available on subscription services.
Without further ado, here are our best video games of 2021, in alphabetical order!
The Artful Escape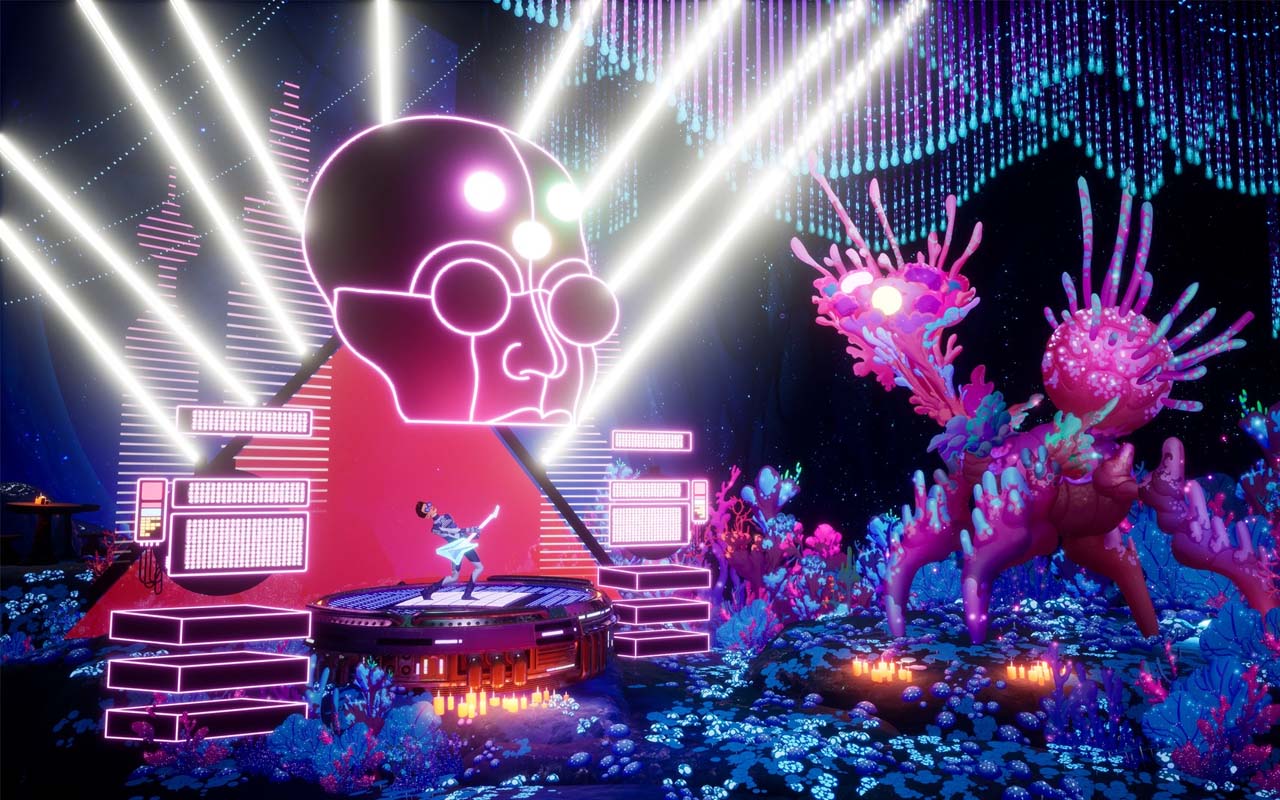 Many of us have dreamed of being rock gods; if you need proof, check out the popularity of Guitar Hero in the mid-late 2000s.
The Artful Escape is about just that, wanting to be a revered rock musician when everyone expects you to be something else. Made by Aussie indie team Beethoven & Dinosaur, the game thrusts you into the role of Francis Vendetti, nephew of a legendary folk singer. Of course, all young Francis wants to do is shred psychedelic solos and blow people's minds.
Although light on conventional gameplay, The Artful Escape is packed with mind-blowing visuals and soaring guitar music throughout, making it a rock odyssey worth journeying on.
Deathloop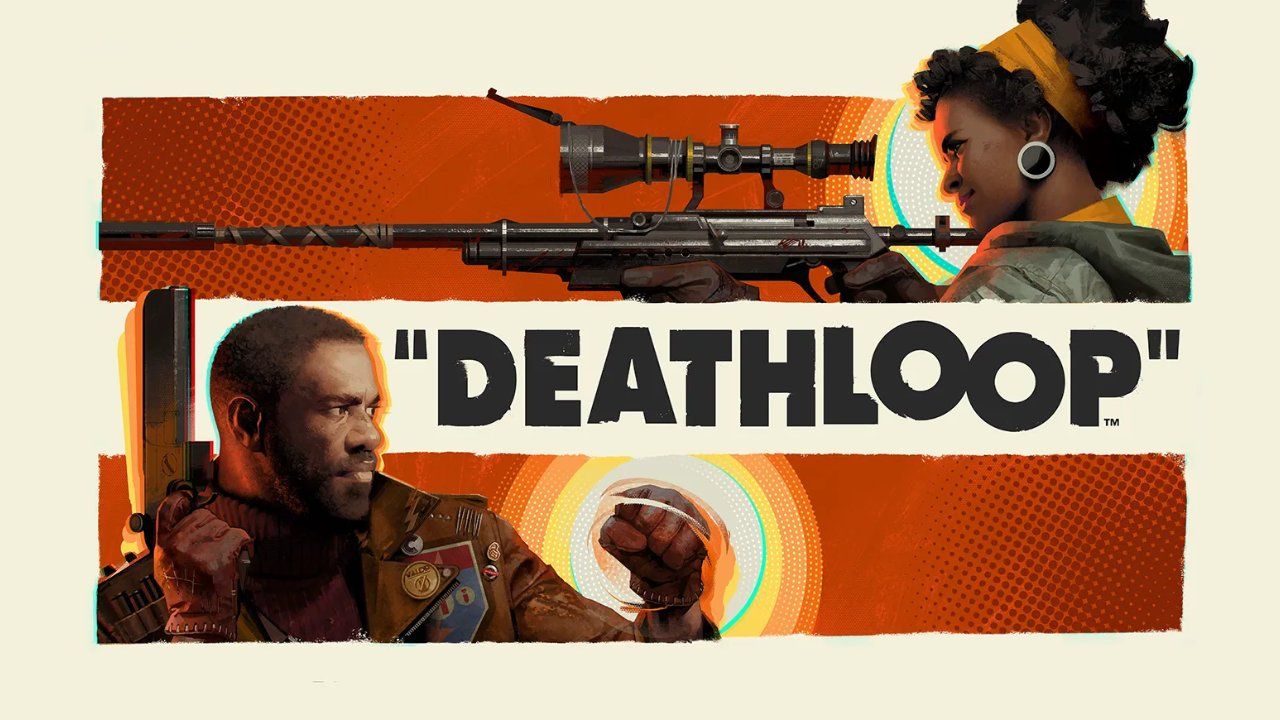 Arkane Studios, known for Dishonored and Prey, has done it again with Deathloop.
Their latest game cleverly uses the time-looping concept and roguelike systems to create a fascinating experience. There's a blend of different genres that ultimately works cohesively as you assume the role of Colt, trying to take down a group of super-powered individuals called Visionaries – all in one day. Oh, and other players can invade your game to foil your plans, too.
It's sleek, stylish, and gripping all the way through.
Death's Door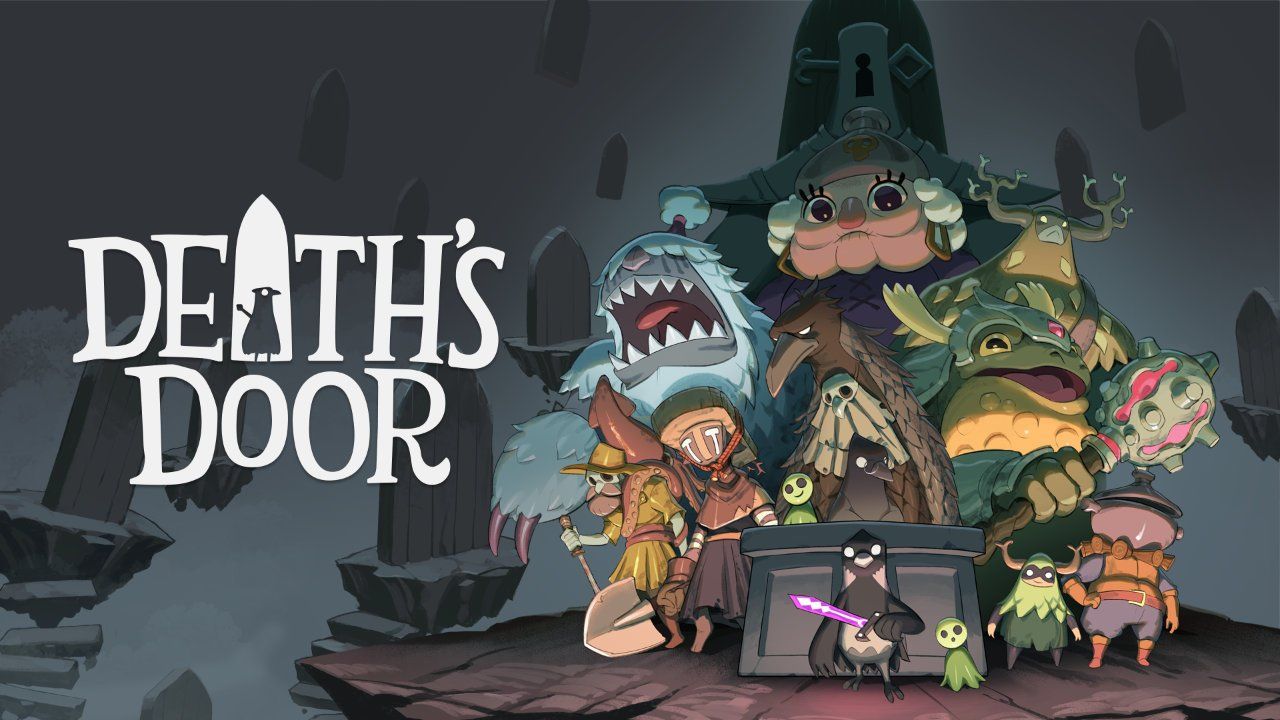 You know you're onto something when your latest game outsells your debut title within a few weeks. That's exactly what happened to small UK team Acid Nerve upon launching Death's Door.
About a cute little crow brandishing a big-arse sword for a soul-collecting bureaucracy, Death's Door has it all: great gameplay, beautiful artwork, and stirring soundtrack. It's inspired by the likes of The Legend of Zelda and Studio Ghibli films, which is referenced throughout its charming and melancholy quest.
One of the developers, Mark Foster, reminisced on why Death's Door resonated with so many people:
"People just love the idea of being a crow with a sword."
As if you need any further reason!
Disco Elysium: The Final Cut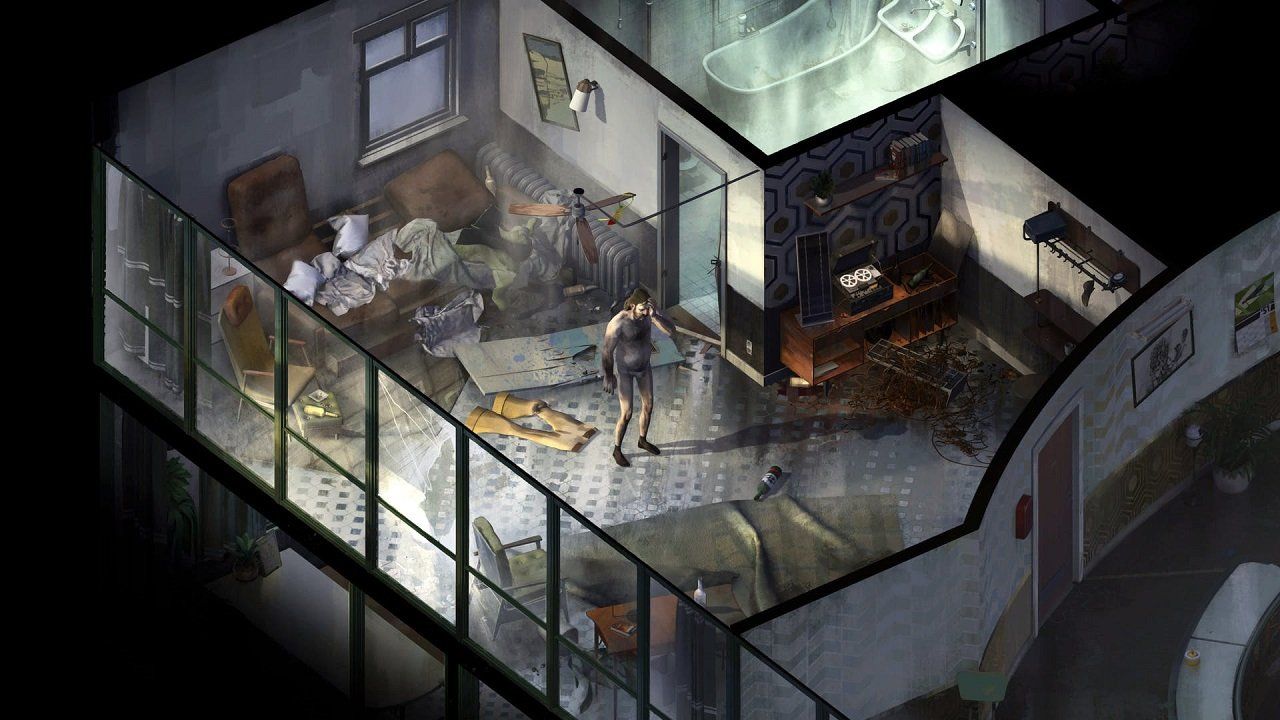 Disco Elysium is a wonder. RPGs often take you to fantasy medieval worlds, galaxies far, far away, or somewhere only possible within your imagination. Not Disco Elysium. It's fictional setting of Revachol is simultaneously grounded in politically-charged realism, while also maintaining a sliver of otherworldly mystique.
The less you know about Disco Elysium before going in, the better. How you play will reveal things you didn't know about yourself, and the capacity for role-playing is phenomenal. Disco Elysium: The Final Cut launched this year, including full voice acting and console releases. Although its early period on console was on the buggy side, it's had plenty of patches – plus, it's worth playing on any platform you have, it's that good.
Exo One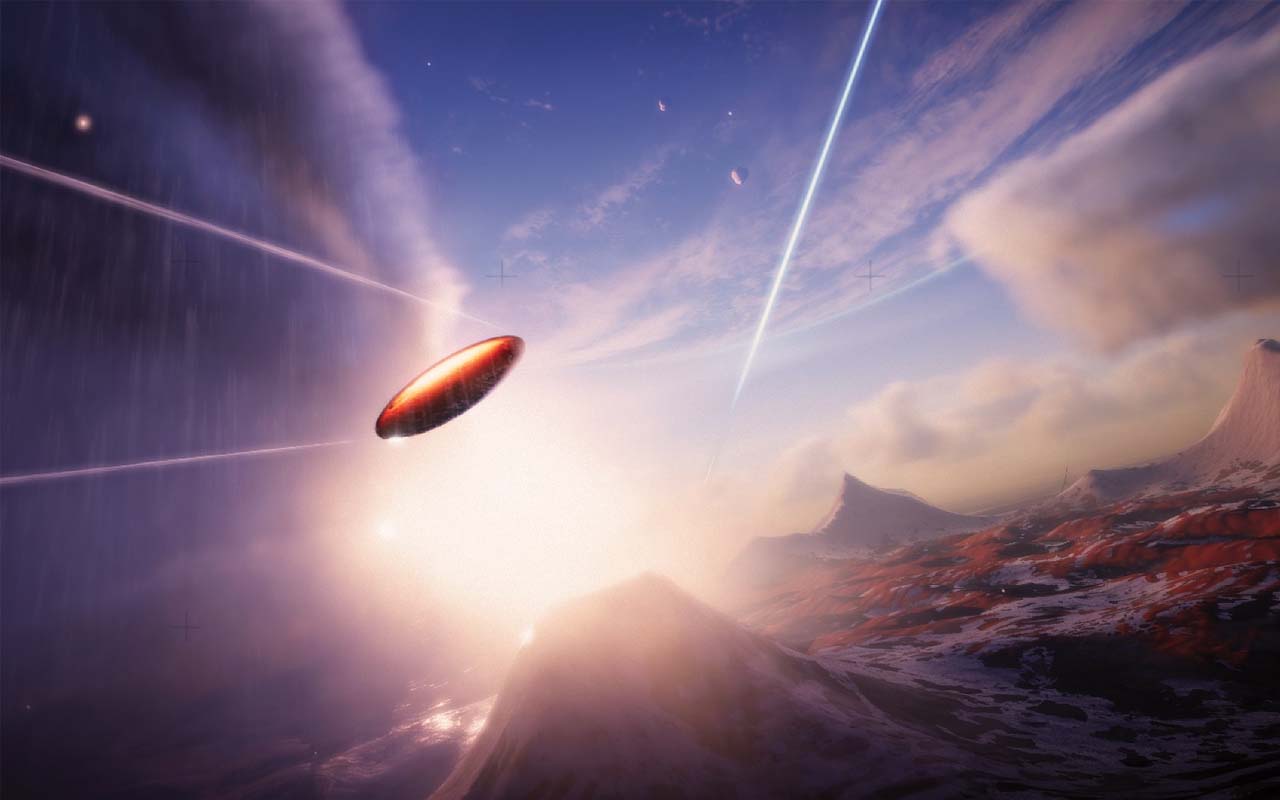 I backed Exo One's Kickstarter campaign some years ago and was wowed by various AVCon and PAX demos over the years. It took a while to release, but the wait was absolutely worth it.
Made by Adelaide developer Jay Weston under the moniker Exbleative, Exo One conjures all sorts of 2001: A Space Odyssey vibes combined with breathtaking momentum-based traversal.
You play as an intergalactic exploratory drone capable of rolling around as a ball to build up speed, and can then squish down into a disc shape to glide through the sky – sort of like a high tech Phlat Ball, if you grew up with one of those things.
Exo One's movement has been described alongside the likes of Tiny Wings, which is an apt comparison. Building momentum and launching into a glide feels incredible, compounded by the many awe-inspiring vistas at every turn.
Do yourself a favour and play Exo One with headphones: the sense of speed you get from the sound and visuals is sensational.
The Forgotten City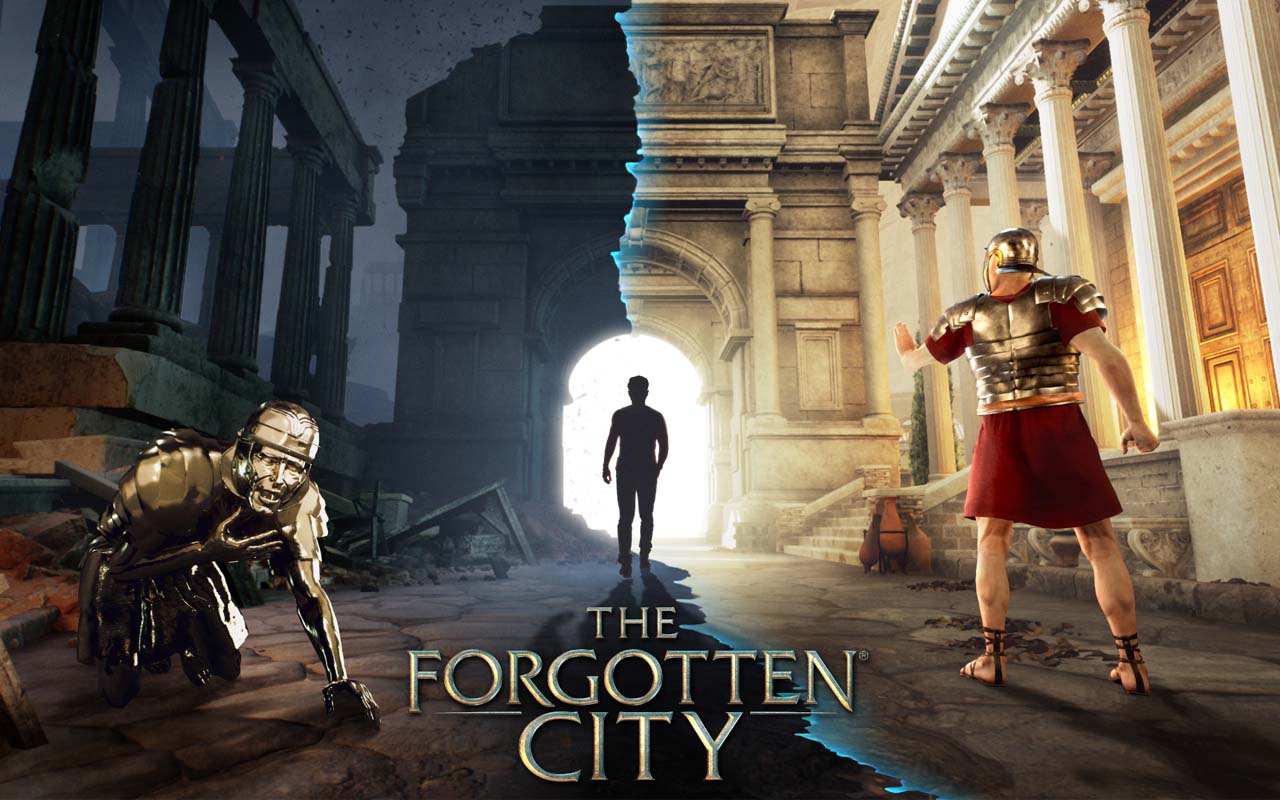 Everyone is punished for the sins of one. That's the main concept for The Forgotten City, a Melbourne-made game that throws you in an ancient Roman settlement stuck repeating the same day over and over. The second someone commits a sin, some unknown force turns everyone to gold, leaving you to start the day over, tasked with preventing this fate.
The Forgotten City originated as a popular Skyrim mod, and has since made the seamless transition to a standalone game. It's brilliantly written, encompassing various philosophical conundrums, and boasts a riveting story worth seeing through to the end. It uses the medium of video games in a highly sophisticated way to craft a thought-provoking narrative, and should be celebrated for doing so.
Bugger me, The Forgotten City is bloody good.
Forza Horizon 5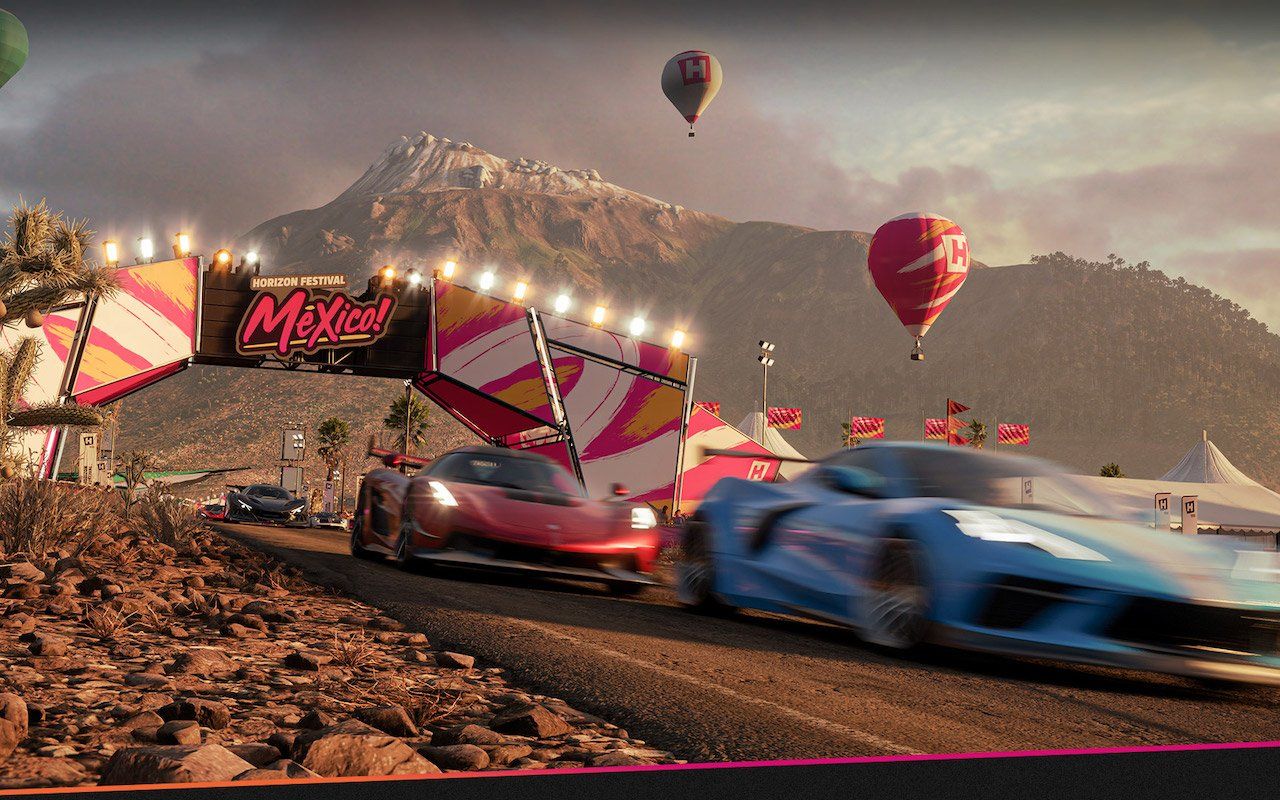 Beautiful Mexico makes for a stirring setting in Forza Horizon 5, the latest in the racing-blended-with-music-festival series.
Even if you're not a massive fan of racing games, Forza Horizon 5 includes plenty for everyone to enjoy, whether it be photorealistic vistas to soak in, a curated playlist of the most popular music going around, and plenty of swish cars.
Beautiful landscapes, fast cars, pumping tunes – count me in.
Genshin Impact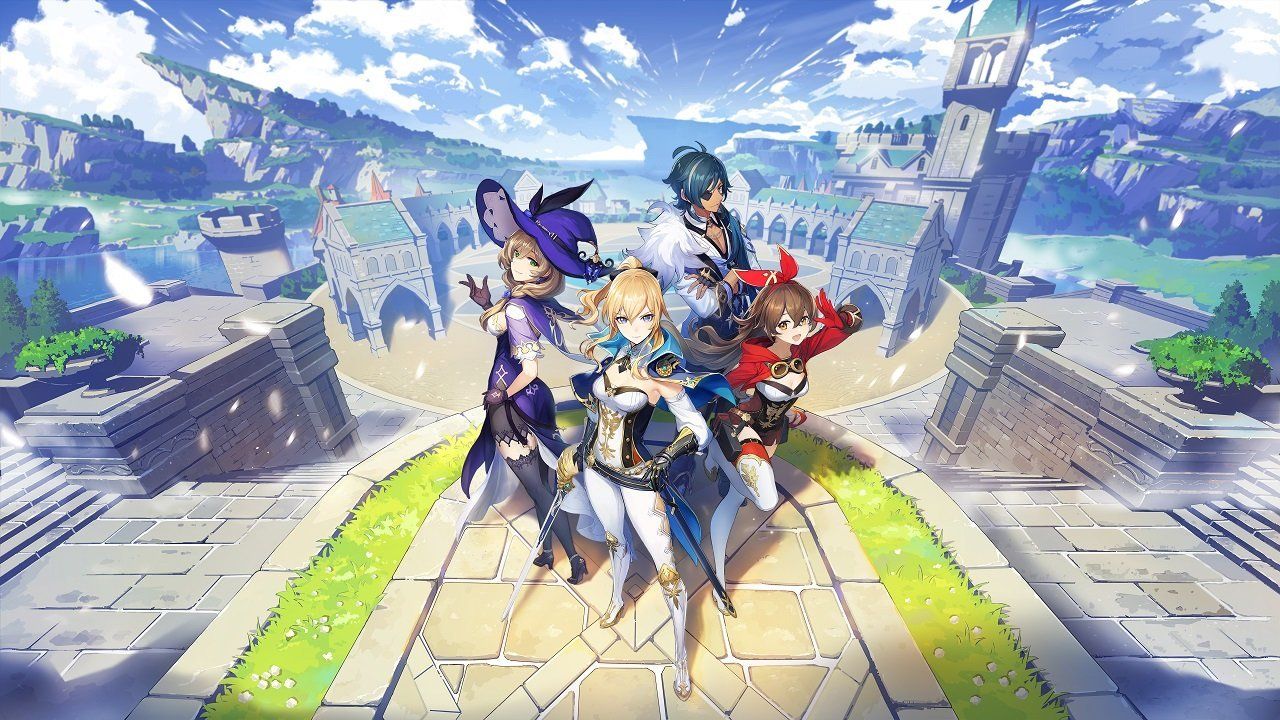 Byteside contributor Hope Corrigan flew the Genshin Impact flag strongly and with good reason. It's a free-to-play action RPG heralded for its mammoth amount of content, lovable cast of anime-styled characters, and an open world often compared to Breath of the Wild.
Genshin Impact has won countless awards, including a prestigious Apple Design Award, and is up to version 2.3 with plenty of story for you to sink your teeth into.
Just maybe don't spend $300 on its gacha system trying to get your favourite characters – the odds are not in your favour.
Genshin Impact is free-to-play across PC, PlayStation 4, iOS and Android devices.
The Great Ace Attorney Chronicles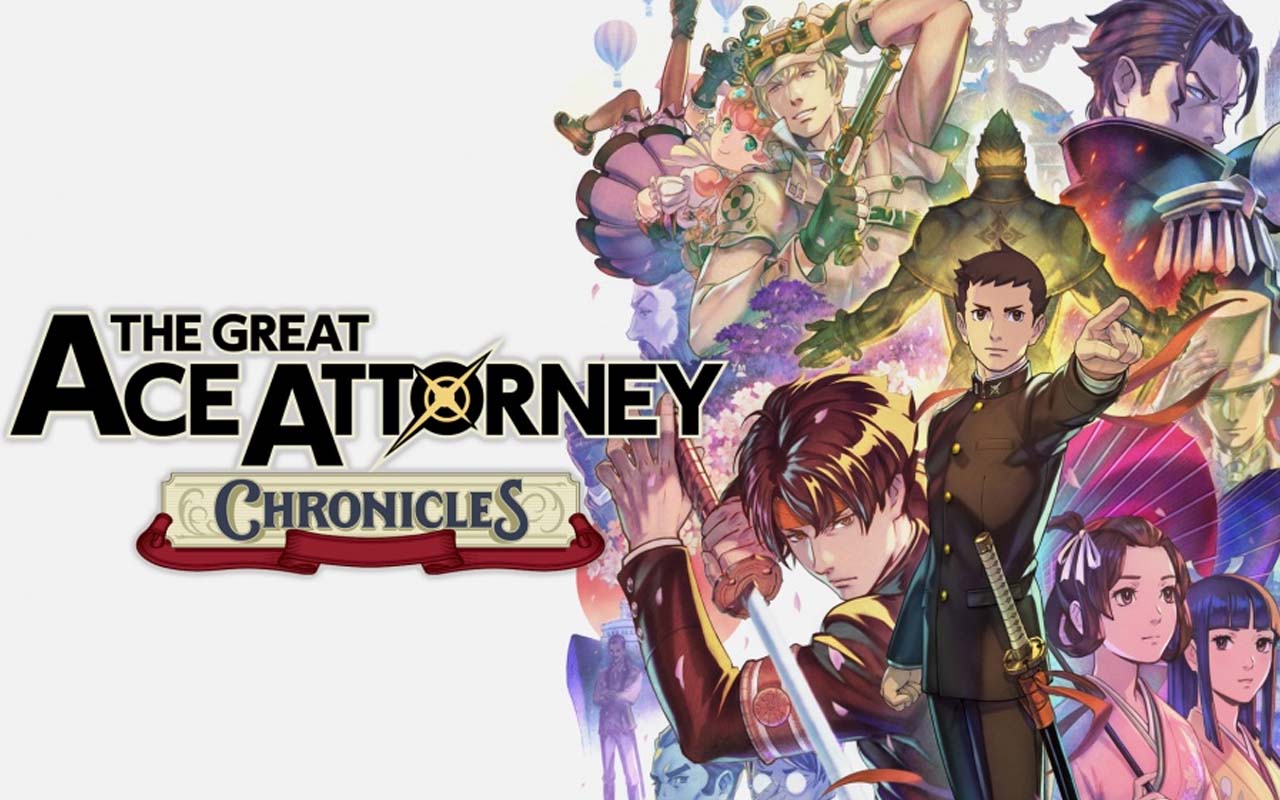 Plenty of people associate Ace Attorney with Phoenix Wright, the beloved protagonist from many of the mainline games. In The Great Ace Attorney Chronicles, he's nowhere to be seen, as you're transported back in time to Great Britain's industrial revolution.
With yet another cast of wonderfully irreverent characters, the two-games-in-one package is the visual novel format at its finest, resulting in one of the greatest Ace Attorney entries to date. Ryunosuke Naruhodo, his assistant Susato Mikotoba, and the bumbling detective Herlock Sholmes (not a typo) are brilliant companions to spend your time with, offering loads of laughs in between the crime drama.
Even better, you don't need to have any pre-existing knowledge of the Ace Attorney series to dive straight in.
Halo Infinite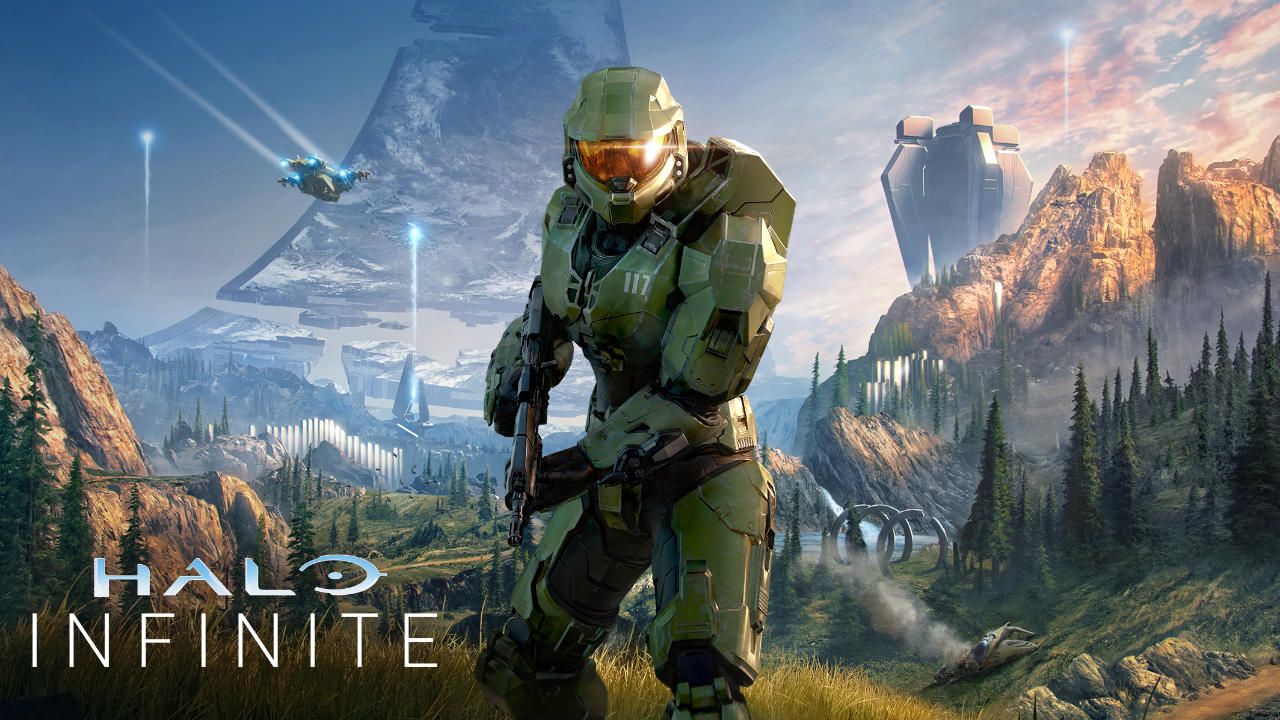 Halo Infinite's multiplayer is free-to-play, which is awesome considering how good it is. What's even better is that the campaign (currently single-player, with co-op coming next year) is also excellent.
In adopting a smallish open world setting, Halo Infinite's campaign is a thrill-a-minute ride, with the freedom to wield famous Halo weapons and vehicles to unleash your personal brand of hell against the Banished. Even the more linear moments manage to capture the signature sci-fi shooter action people flock to Halo for, including several story moments humanising Master Chief's ongoing mission for humanity.
Come for the free multiplayer, stay for Halo Infinite's compelling campaign.
Hitman 3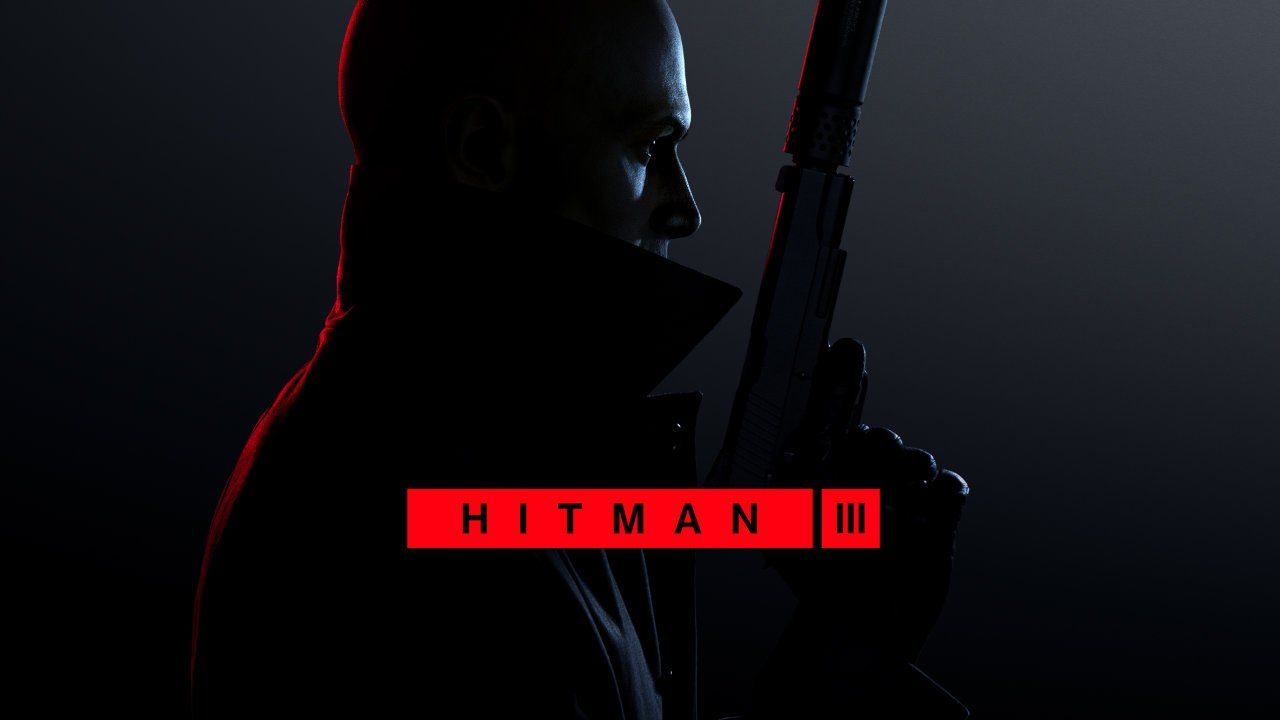 It's hard to believe Hitman 3 came out in 2021 – January feels like five years ago. Rounding out the World of Assassination Trilogy starring old mate Agent 47, Hitman 3 ramped up the story en route to several of the franchise's best levels.
Subverting some of the Hitman conventions in clever ways, Hitman 3 includes a murder mystery, a fugitive situation, and a train shootout to keep you on your toes throughout. Carrying out hits across exotic locations has never looked so good, which bodes well for IO Interactive's upcoming James Bond game.
Plus, you can play Hitman 1 and 2 content with several improvements in the third entry, making it the best way to experience the trilogy.
It Takes Two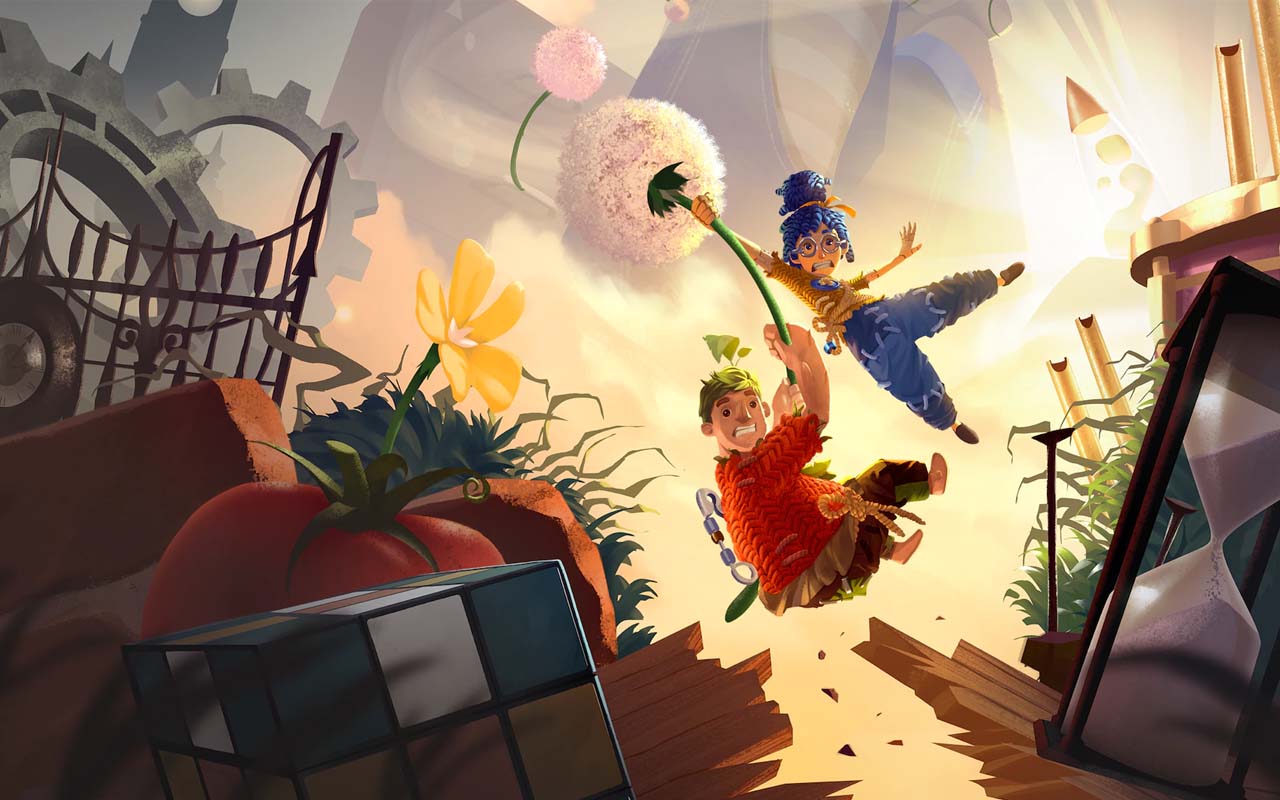 Game of the Year at The Game Awards this year, It Takes Two comes from Hazelight Studios, headed up by Josef Fares who you may recall from his infamous "f*** the Oscars" speech several years prior.
Continuing with Fares' fondness for cooperative games, It Takes Two, would you believe, requires two players who play as Cody and May, a couple going through a divorce. Along the way, they're magically transformed into toy-like figurines and need to work together in order to regain their human forms and reconnect with their daughter.
In contrast to the serious themes, It Takes Two is a delightful jaunt through all sorts of fantastical levels involving many clever puzzles and combat situations that continually change, keeping the pace fresh.
It Takes Two is one of the best co-op games available: as an added bonus, you only need one copy between two players, as whoever doesn't own the game can download the Friend's Pass to play with anyone who has the game.
The Legend of Zelda: Skyward Sword HD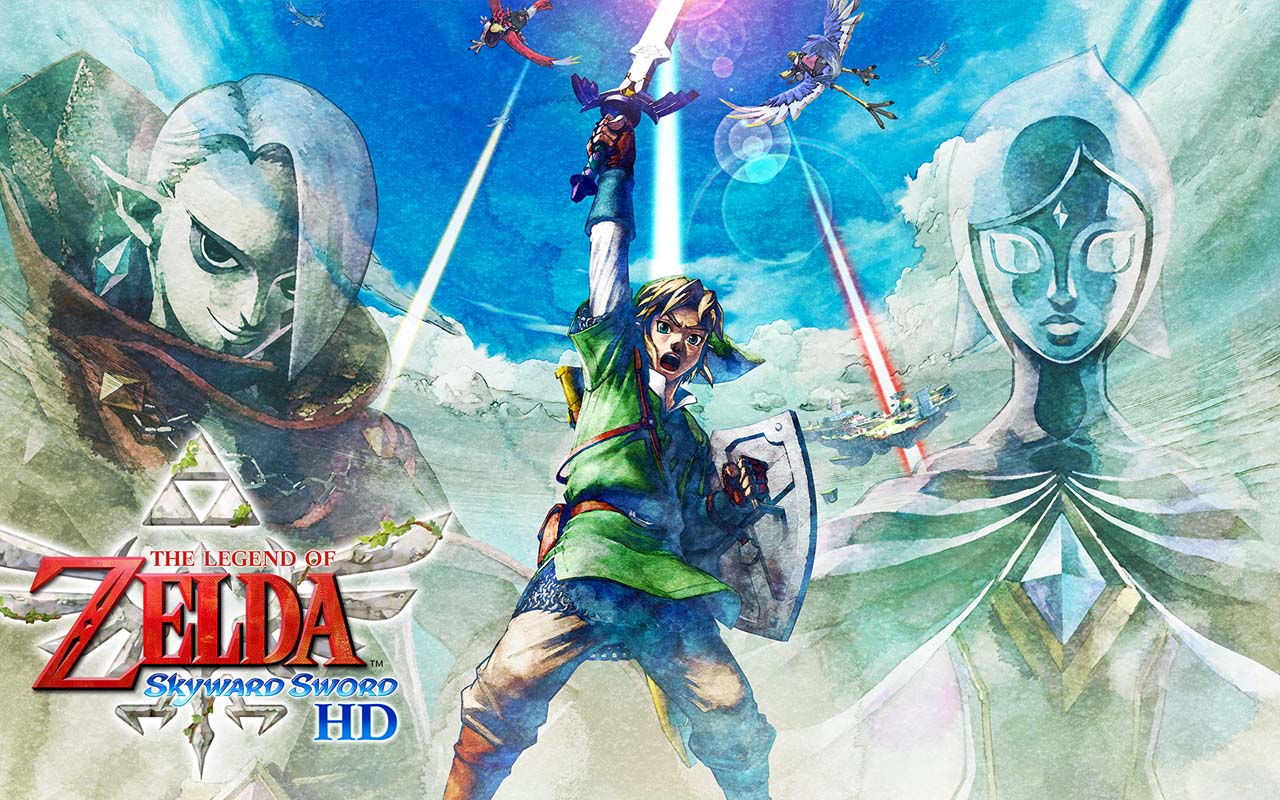 Arguably one of the most divisive Zelda games in its storied history, Skyward Sword was a Nintendo Wii title well known for its heavy use of motion controls. Regardless of how you felt about it back in the day, many of the game design elements it introduced then paved the way for Breath of the Wild.
For the Skyward Sword HD remaster, the motion controls are entirely optional, making for a more approachable and accessible experience. Like many Zelda games, Skyward Sword has plenty of clever dungeons, and a memorable cast of characters – bloody Ghirahim still creeps me out. It looks great, too, highlighting the strength of its art direction in how well it's aged.
Also, a neat fact: a couple of Australian companies worked closely with Nintendo on Skyward Sword HD, including porting specialists Tantalus Media and interactive media firm Zero One.
Loop Hero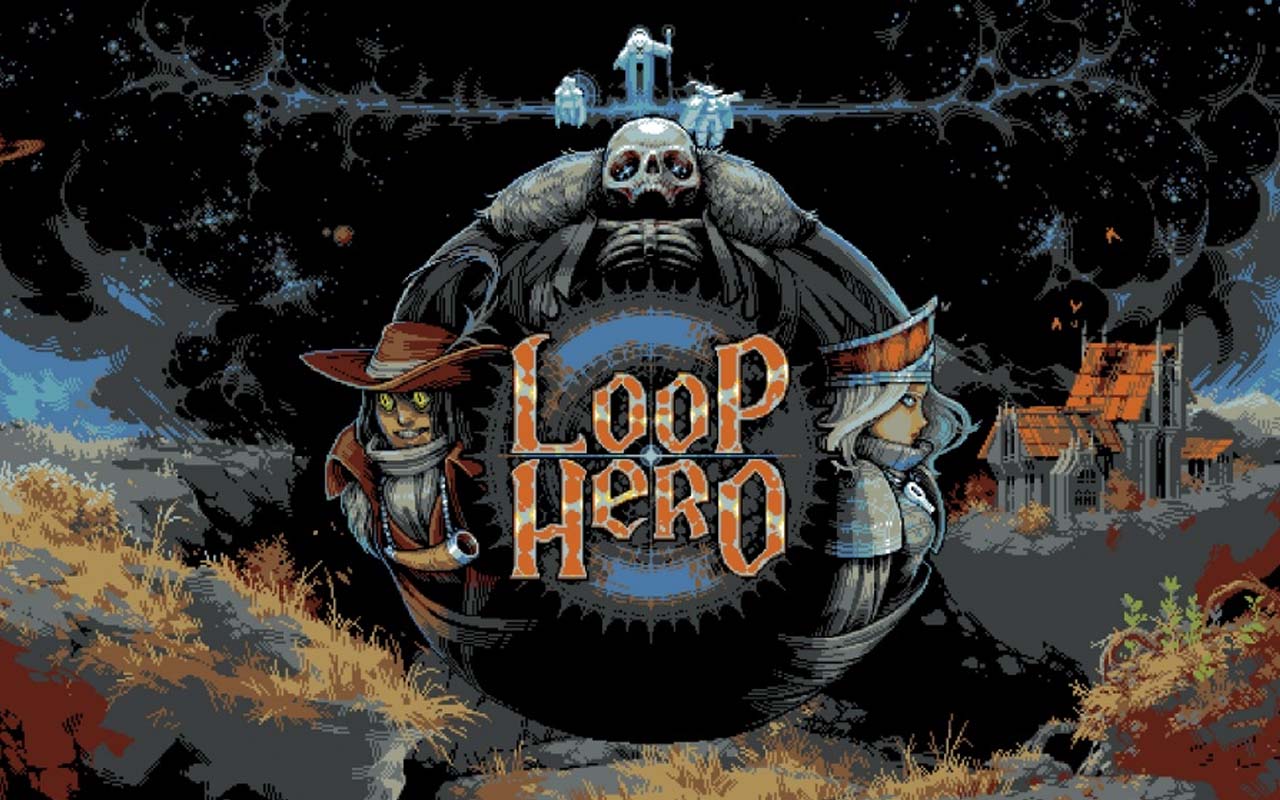 Loop Hero is one of 2021's indie hits, combining roguelike elements and the procedural map generation of games such as one of my tabletop favourites, Betrayal at the House on the Hill.
It's got to be the best idle game I've ever played – and even the label of "idle game" is somewhat reductive. I say idle because all combat takes place automatically, with your input only required to place map tiles, which changes the playing area, and manage equipment to become stronger. In between attempts to restore a vanishing universe, loot you've acquired goes towards upgrading a campsite to be more prepared for the next try.
Loop Hero's a game I didn't quite "get" until I gave it a go. Once I did, I became immediately hooked on its compelling literal and figurative loop.
Mario Party Superstars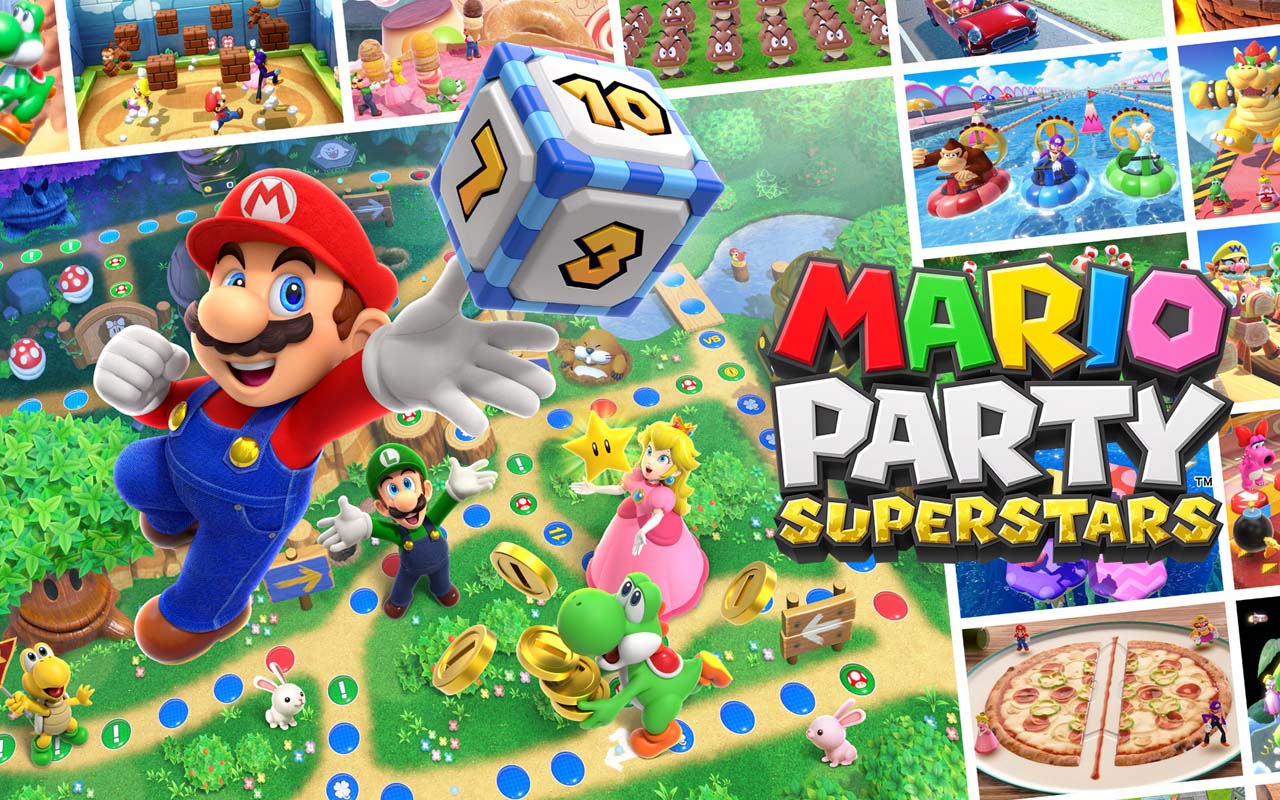 Infamous for the ability to test the strongest of friendships, Mario Party keeps on trucking. Mario Party Superstars is a celebration of the series to date, recreating the first game's playing boards alongside a compilation of mini-games from each main entry.
Although some boards beyond the first games would have been nice, the included mini-games are of a consistently high standard, meaning there are no lulls in gameplay. Mario Party Superstars was also one of the first games I played at a friend's place since the pandemic, which resulted in this gem:
It's good fun all around, even when it's at your own expense.
Mass Effect: Legendary Edition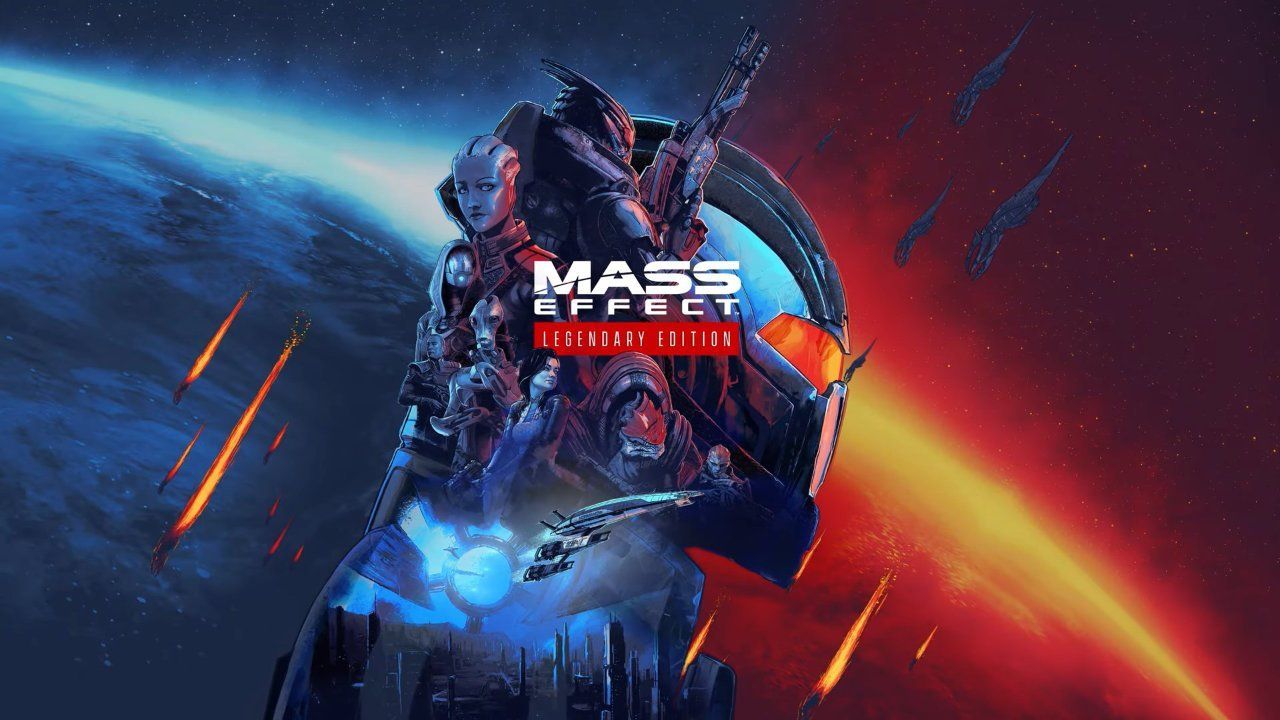 Long-rumoured, confirmed and released earlier in the year, Mass Effect Legendary Edition let us get down and dirty with our favourite alien hotties once more. Oh, and attempt to save the galaxy while at it.
Remastering the original Mass Effect trilogy in 4K with a bunch of visual and quality-of-life upgrades, the Legendary Edition was a wonderful excuse to revisit Commander Shepard epic sci-fi RPG adventure.
Of course, despite the looming universe-ending threat of the Reapers, Mass Effect has always been about deciding who to romance. Team Tali all the way.
Metroid Dread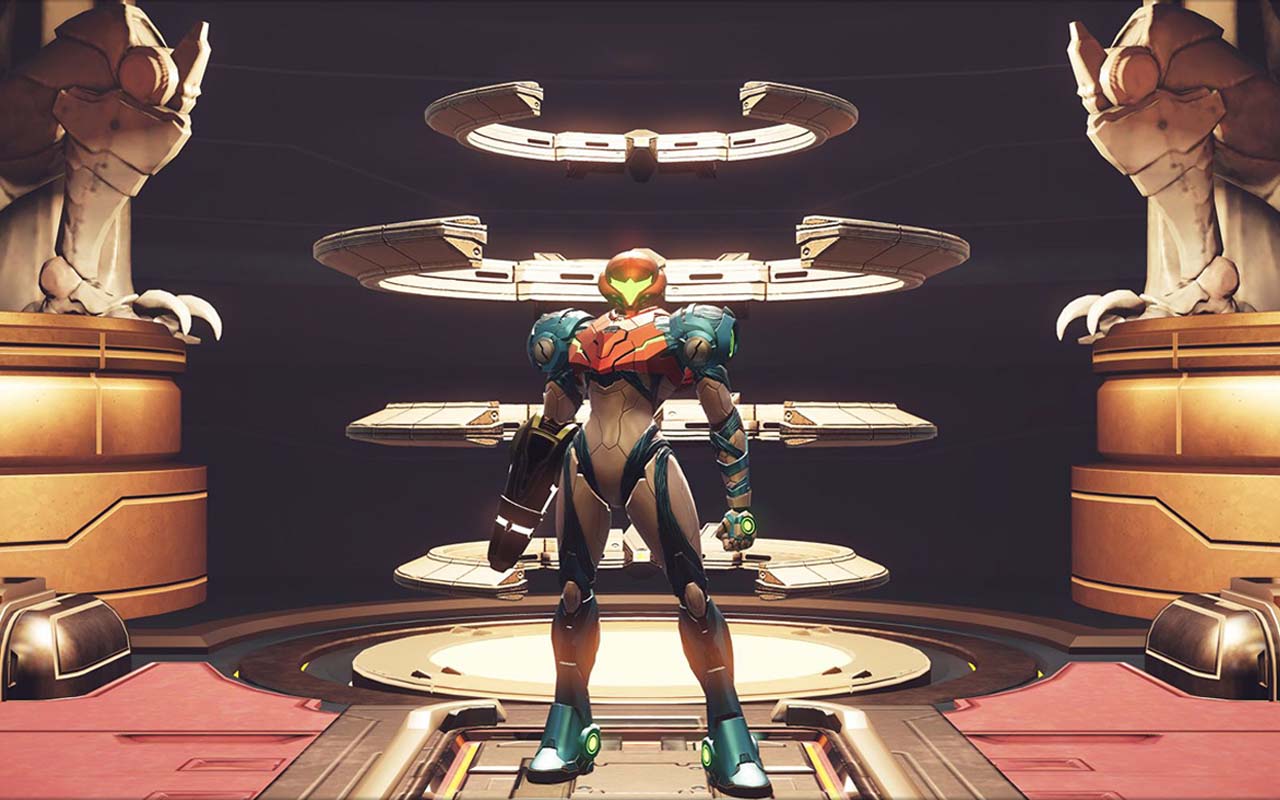 Metroid Dread is one of those games that are as fun to watch someone else play, as it is to play it yourself. For example, I watched my brother play a fair chunk of the game, and the sections populated by the hunter EMMI robots was the equivalent of a spectator sport. My partner and I were egging him on, riding every tense bump, and celebrating every minor victory.
Actually playing Metroid Dread is just as good: it's a tense, tightly crafted experience that still captures the journey from powerlessness to gaining strength through upgrades the Metroid series is beloved for.
Various reports indicate Metroid Dread was in development hell for 15 years before finally hitting shelves. What a privilege we got to play one of Samus' finest adventures yet. Bring on the next one.
Operation Tango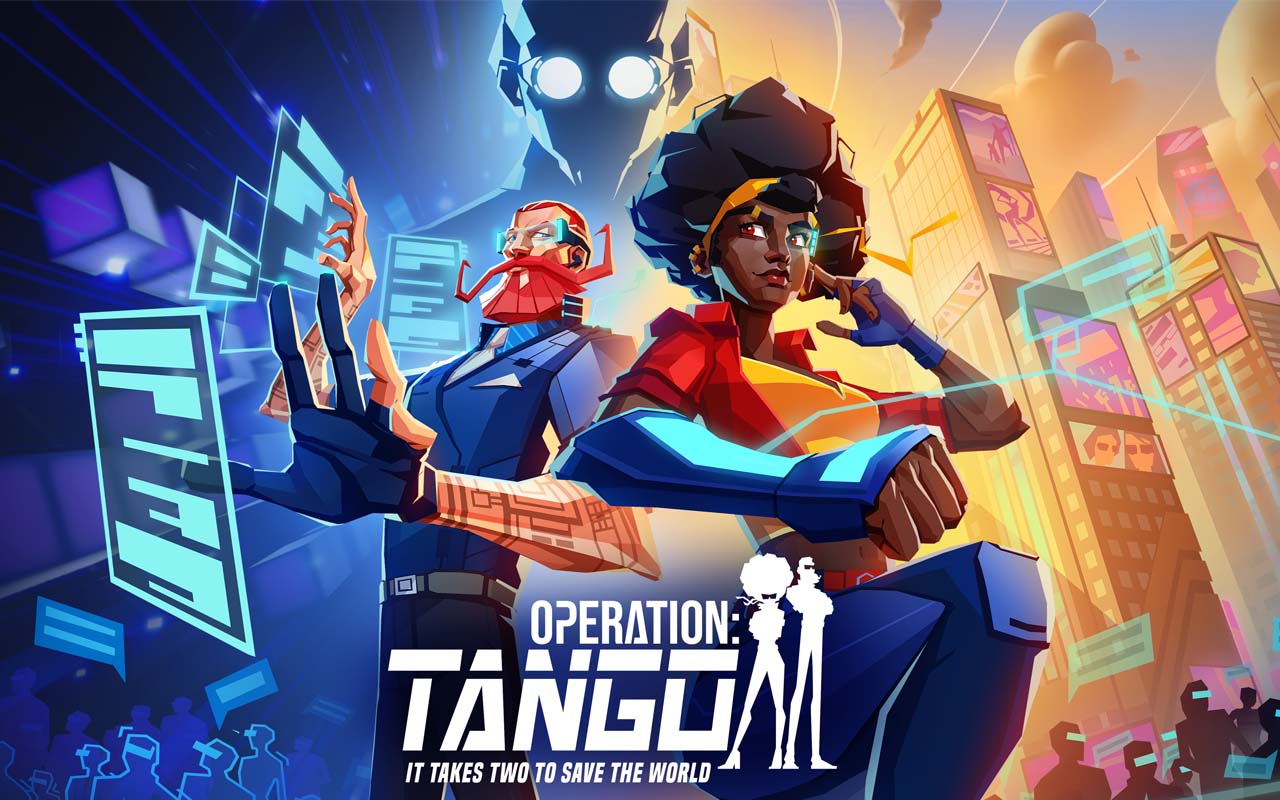 Another great 2021 co-op game, Operation Tango is a two-player online game where you assume the role of either the field agent or the hacker to complete increasingly complex missions.
It conjures similar vibes to Keep Talking and Nobody Explodes, sans the VR, in that one player takes on most of the mental load of communicating information to the other, while the other acts – generating plenty of moments of chaos and hilarity when communication inevitably breaks down.
The best way to play is to alternate playing as the agent and hacker between missions, so you get to experience both sides of the action. Neither are sedentary or menial roles, either, meaning both players will always have their hands full, usually while a timer ticks down to a deadly outcome.
Overboard!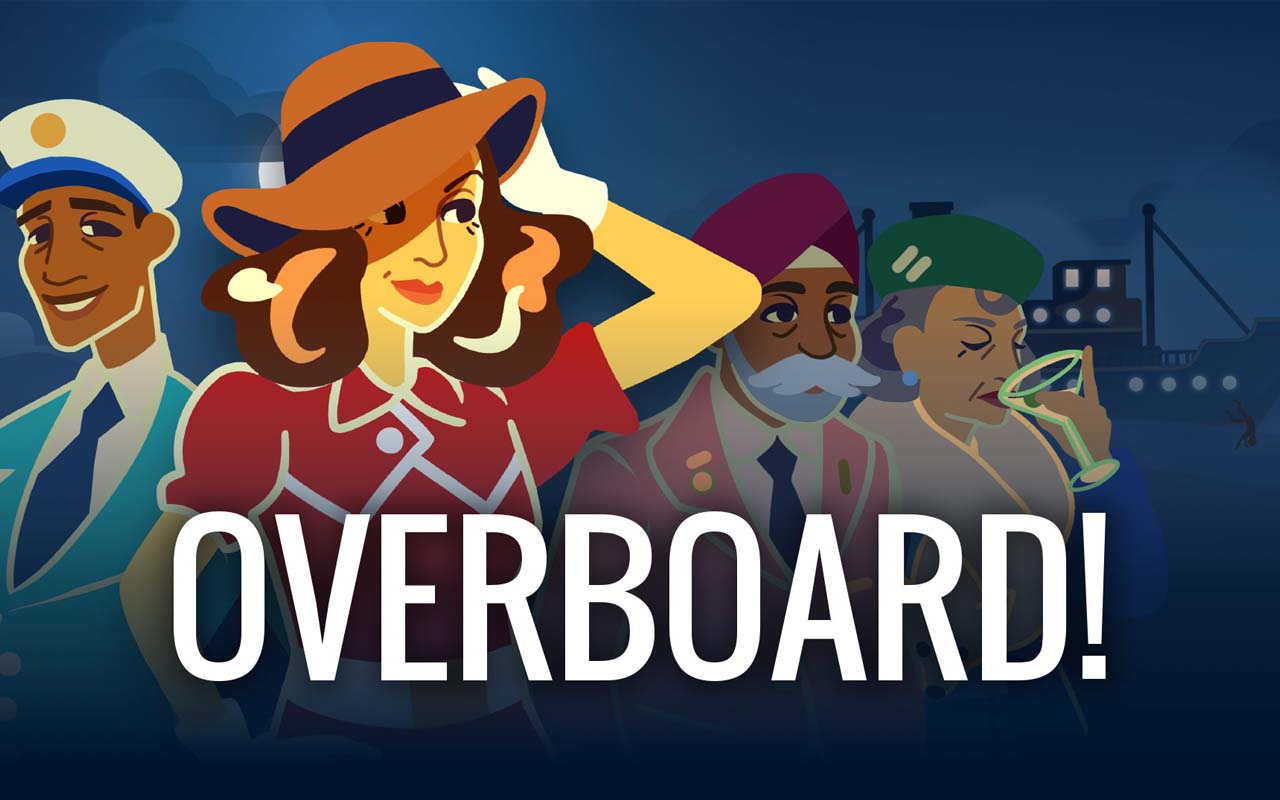 A whodunnit where you're the culprit, Overboard! incorporates visual novel and point-and-click elements in an escapade where you need to pin the crime of your husband's murder on a fellow cruise liner passenger to claim a hefty insurance payout.
Devious.
Overboard! crackles with energy through its sharp dialogue, high replayability, and glitzy 1930s backdrop. It's easy to play in short bursts and will have you thinking about how many ways you can get away with a heinous crime.
Persona 5 Strikers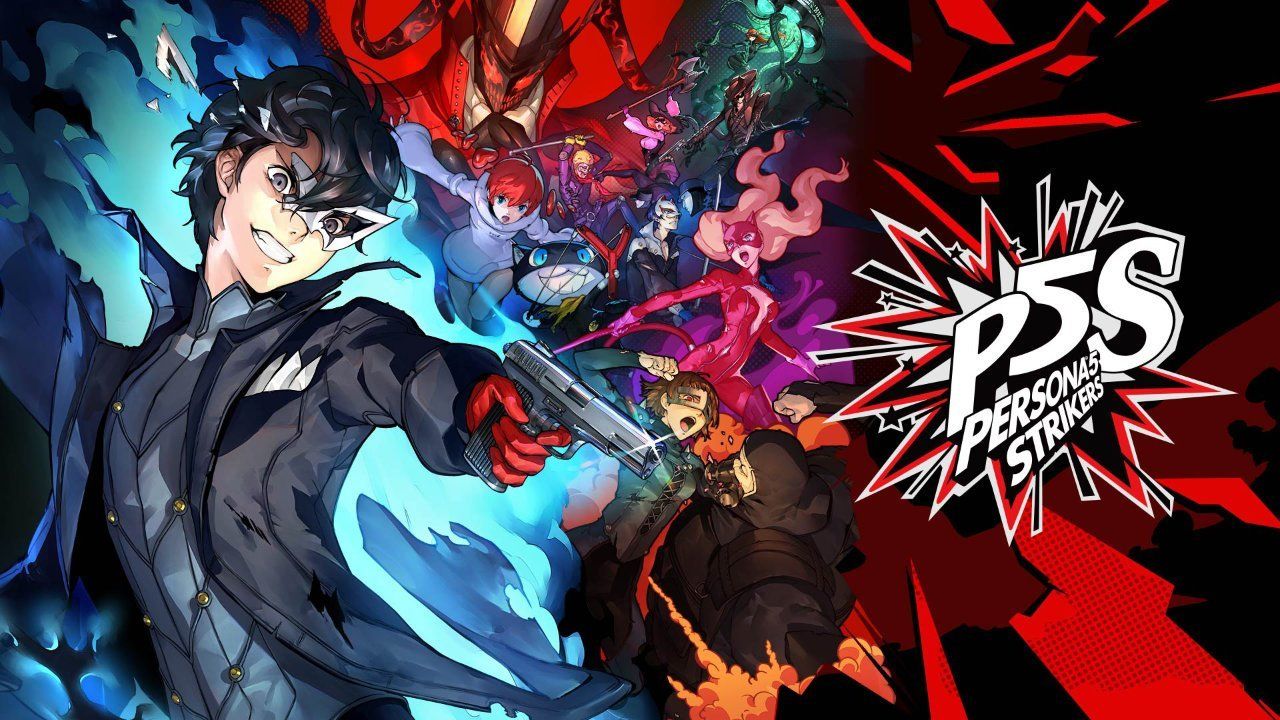 I love Persona 5 and its expanded release, Persona 5 Royal. Despite this, I don't love how bloated they are, far exceeding 100 hours of inconsistent story pacing throughout a full playthrough.
The spin-off, Persona 5 Strikers, changes tact, with a comparatively leaner experience – but still packed with plenty to do – revolving around real-time battles against waves of enemies, Musou style – think Dynasty Warriors, Hyrule Warriors, etc.
This new approach results in a fantastic game that also lets you spend more time with the wonderfully endearing Persona 5 cast – a winning combination.
Pokemon Shining Pearl & Brilliant Diamond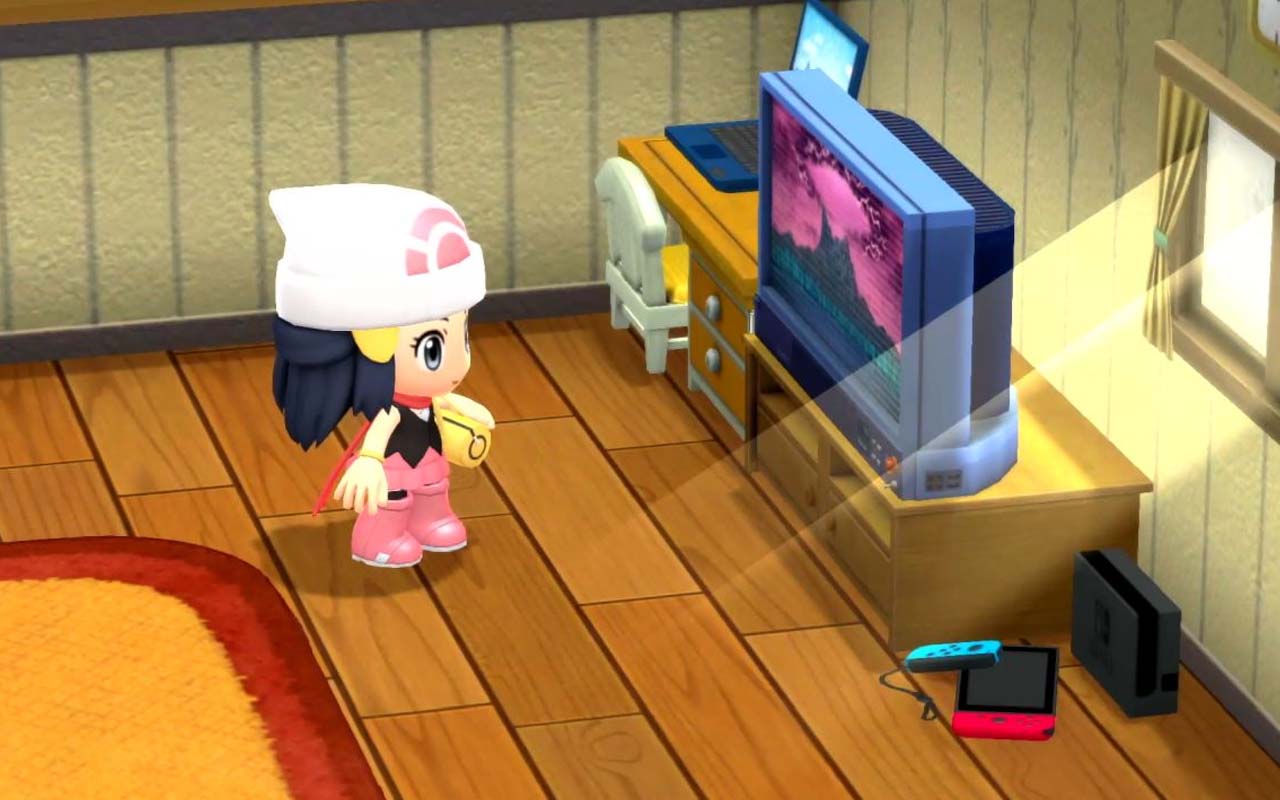 Remakes are a tricky beast: change too much and you risk losing what made the original special, change too little and what was groundbreaking at the time might show its age.
The Pokemon Shining Pearl and Brilliant Diamond remakes remain wonderfully faithful to the Nintendo DS titles, while adding just enough polish to bring it into the modern era.
Not only are they delightful nostalgia trips for longtime Pokemon fans, it's also a great time to revisit the Sinnoh region ahead of next year's Pokemon Legends: Arceus, set in a historical pre-Sinnoh era.
Now, if you'll excuse me, I'm off to spend more time with my Chimchar.
Psychonauts 2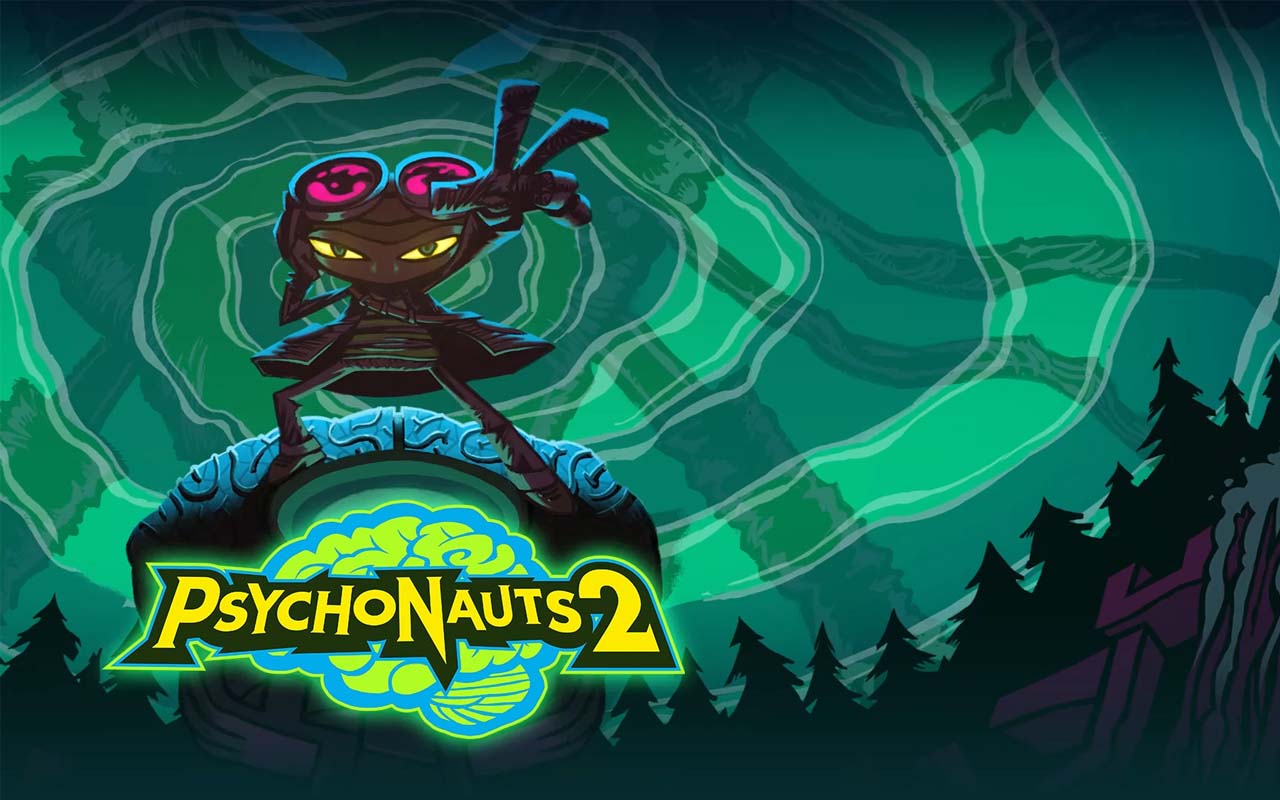 One of my personal favourites of 2021, Psychonauts 2 is the long-awaited sequel to the quirky 3D platformer on the original Xbox way back when.
Where the original made strides in its weird and wacky levels, and representing mental health in video games, the sequel improves on every element beautifully. Its levels are bigger and better, the variety in visuals outstanding, and it has a lovely empathetic story about redeeming people who have lost their way.
Mental health is a topic close to my heart, so it's downright joyful to see such meaningful representation in a video game that also happens to be incredibly fun to play.
Ratchet & Clank: Rift Apart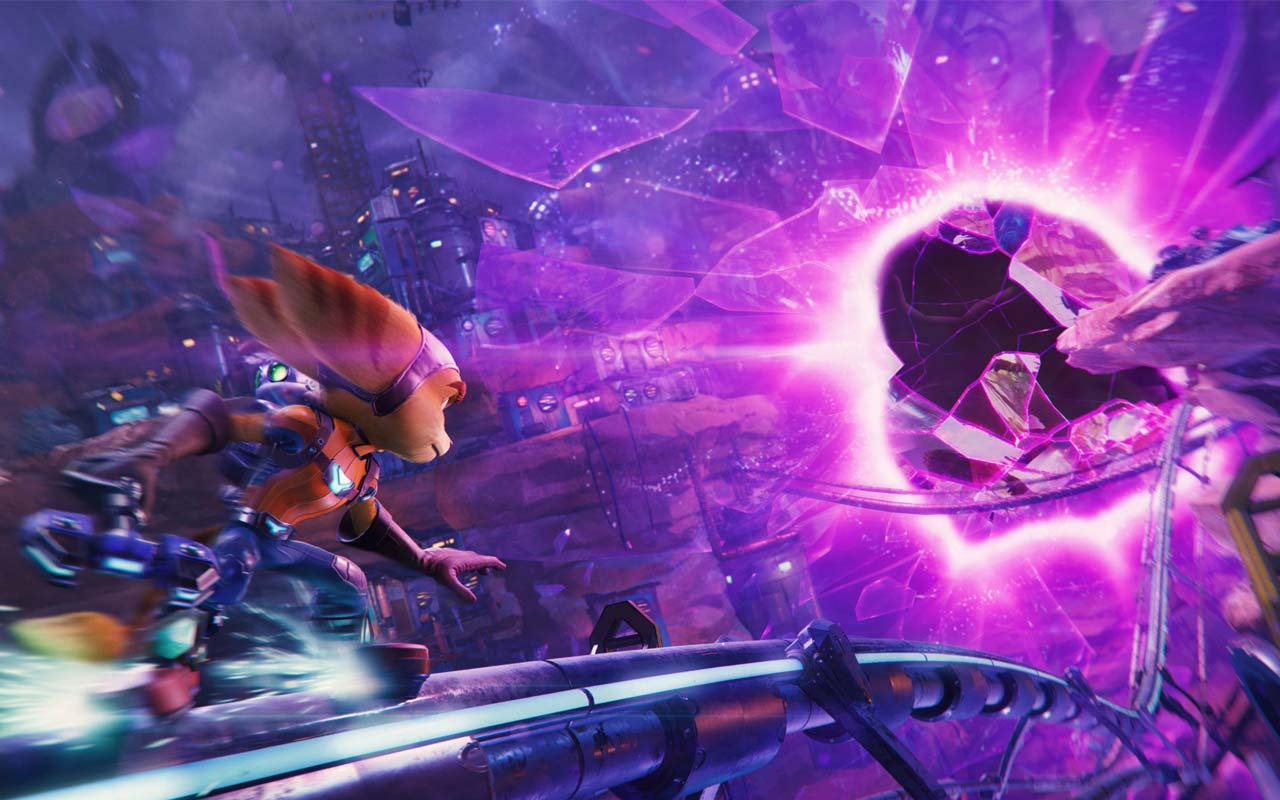 Sony's PlayStation 5 centrepiece, Ratchet & Clank: Rift Apart, is a spectacle. Player 2's Paul Games called it "the next-gen diamond standard", adding that "it looks sensational, it plays like a dream, and has an understated, yet constantly engaging narrative".
The Ratchet & Clank series dates back to the PlayStation 2 era and is widely beloved for its eponymous pair in addition to fun 3D platforming and third-person action. Rift Apart is a stunning example of what the PS5 is capable of, especially the ability to instantly transport between worlds through rifts during elaborate set-pieces.
If you're one of the fortunate ones who own a PS5, Ratchet & Clank: Rift Apart is the ideal way to test out the new hardware.
Returnal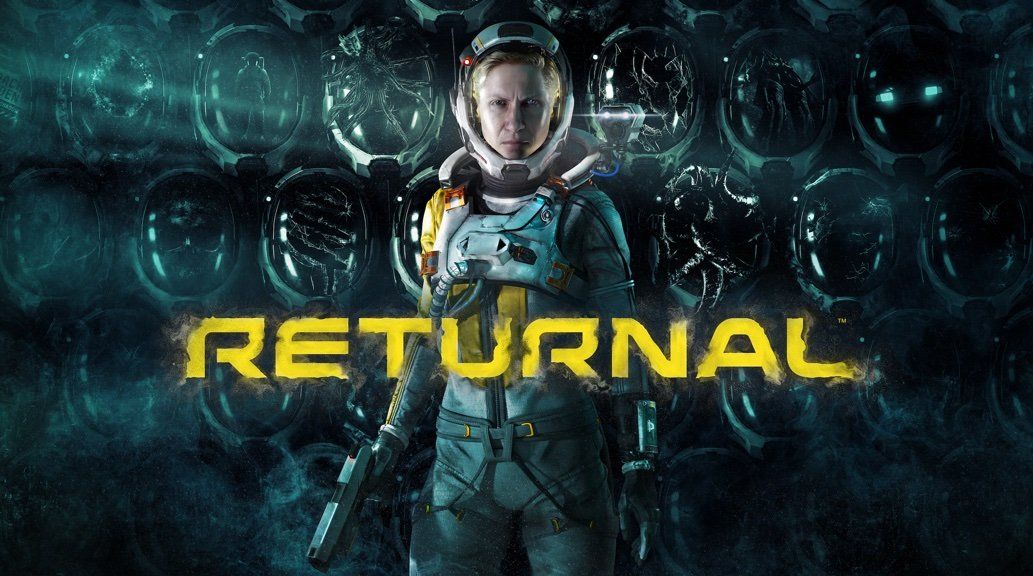 I'm a fan of Finnish studio Houemarque's work from a while back, with Nex Machina one of my favourite twin-stick shooters. So, it should come as no surprise I really dug Returnal, a time-looping sci-fi roguelike capped off with a mysterious story.
Its big boss battles set to epic synth tunes are brilliant, as are the many thrilling encounters in between. At first, Returnal's bullet-hell lightshow is a bit overwhelming, but when it clicks, my goodness, it really clicks. The run-and-gun approach to combat is a flow-inducing affair where nothing outside the scope of your screen matters.
It's good stuff.
Story of Seasons: Pioneers of Olive Town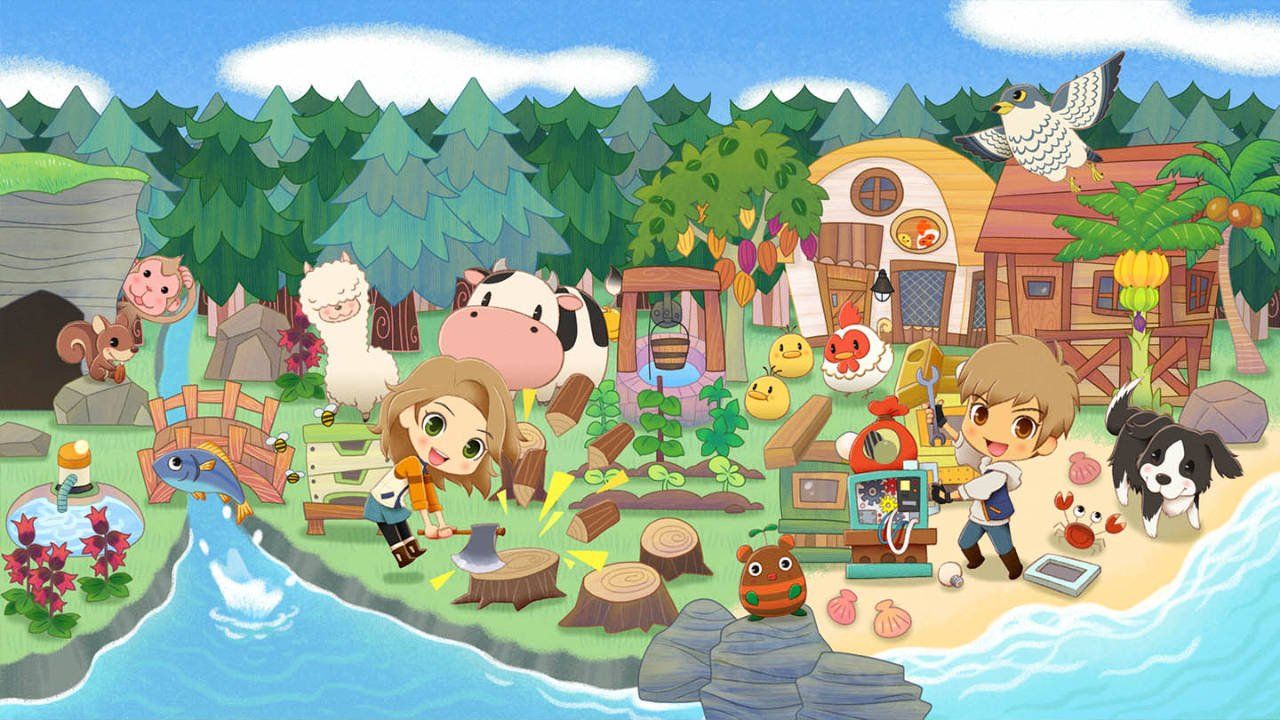 A descendant from the classic Harvest Moon farming games (there's a complicated history of naming rights involved), the Story of Seasons series has ramped up in recent years, most recently with Pioneers of Olive Town.
Other than having a funny acronym (PoOT), Pioneers of Olive Town is a lovely time, regardless of whether you're an OG Harvest Moon fan or discovered the joys of farming sims later in life through Stardew Valley.
On release, Pioneers of Olive Town had a couple of minor issues but subsequent updates have since streamlined the experience, making it the perfect time to start your idyllic farming life.
Super Mario 3D World + Bowser's Fury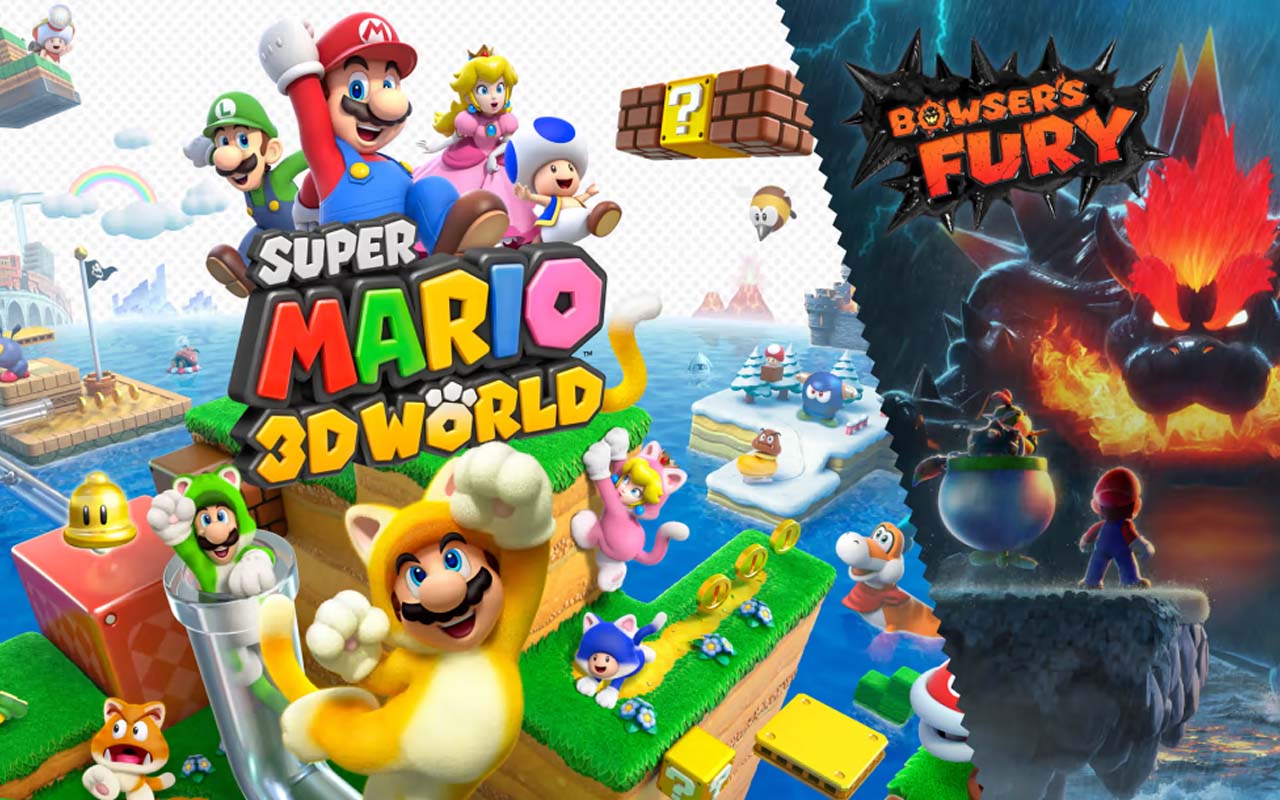 Sure, Super Mario 3D World + Bowser's Fury may not enable real-life cat transformations but is a brilliant revisitation of the Wii U game.
Super Mario 3D World is a blast, featuring the typically strong 3D platforming we're accustomed to from Mario games, plus it's fully playable with up to four people locally or online. Brand new to the Nintendo Switch release is Bowser's Fury, a concise standalone single-player mode with shades of Super Mario Odyssey's level design in an open-world setting.
Honestly, either mode is worth the price of admission alone, so having two in one is extremely good value.
Tales of Arise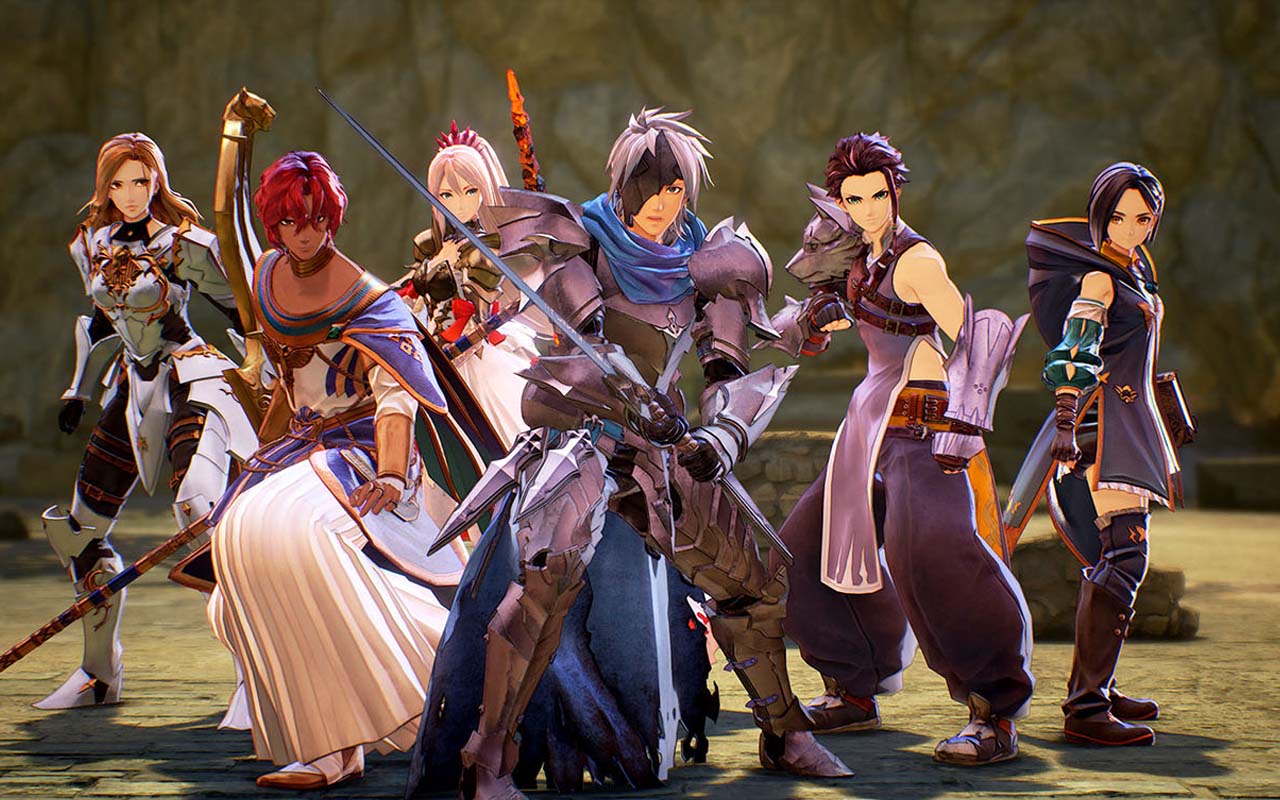 Tales of Arise is a fabulous JRPG that maximises the good parts of the genre while minimising the unfavourable parts. Its pacing is slick, has a ripper story, and features a cast of characters you want to spend time with.
I wrote as much in my Tales of Arise review for GamesHub, but it bears repeating how refreshing it is to play a JRPG that respects your time. Its combat, while initially overwhelming, is super zippy and packs a decent punch, plus a lot of the menu navigating synonymous with the genre is highly streamlined.
Equally as flashy as it is loaded with substance, Tales of Arise is one of the best JRPGs I've played in recent years.
Unpacking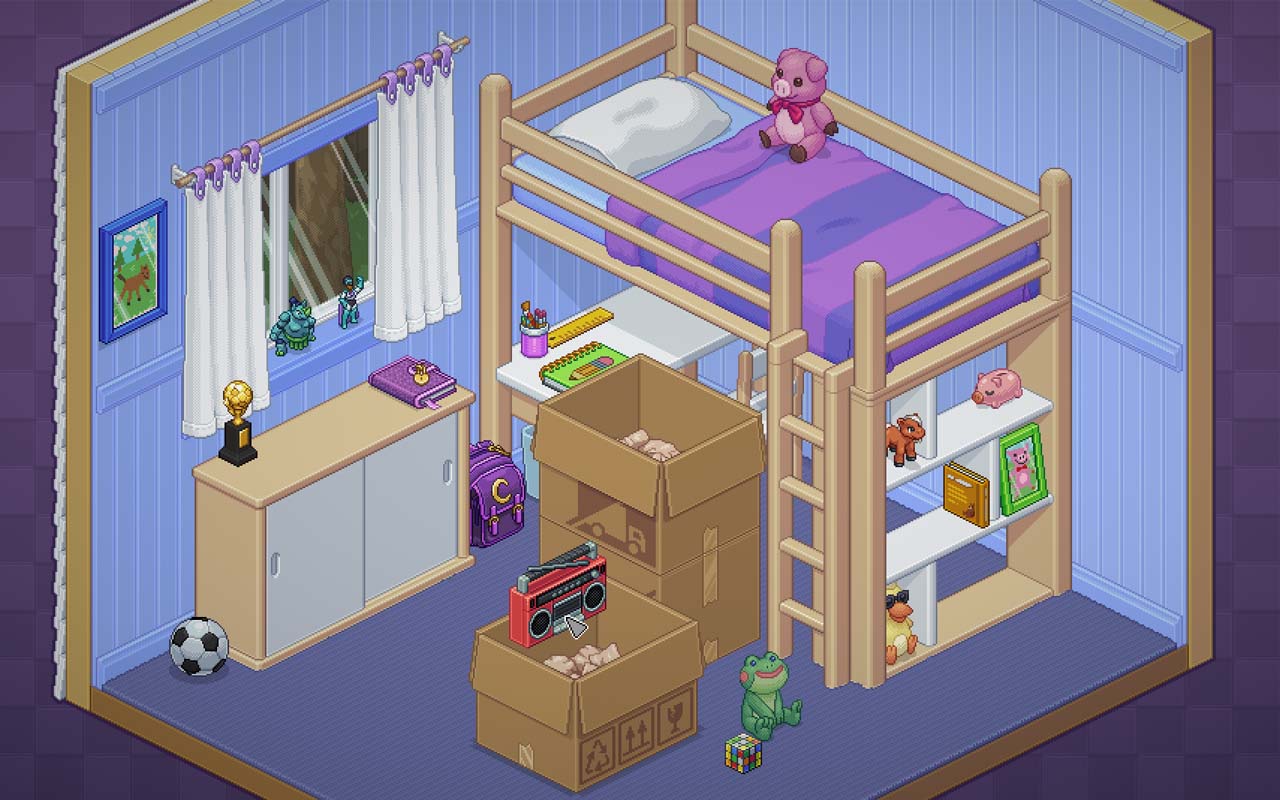 What can I say about Unpacking that hasn't already been said? This Brisbane-made zen puzzler tells a sweet story as you rummage through someone's possessions during the major moves of their life – all without dialogue.
I chatted with Wren and Tim from Witch Beam, Unpacking's indie development team, prior to the game's release, and am genuinely thrilled they've seen success. A lot of love went into Unpacking, especially evident through its touching story that will be used as an example for elegant narrative design for years to come.
Also, the detail housed in each pixel, every element of the sound design, is simply wonderful game design at all levels. Unpacking is a gem.
Valheim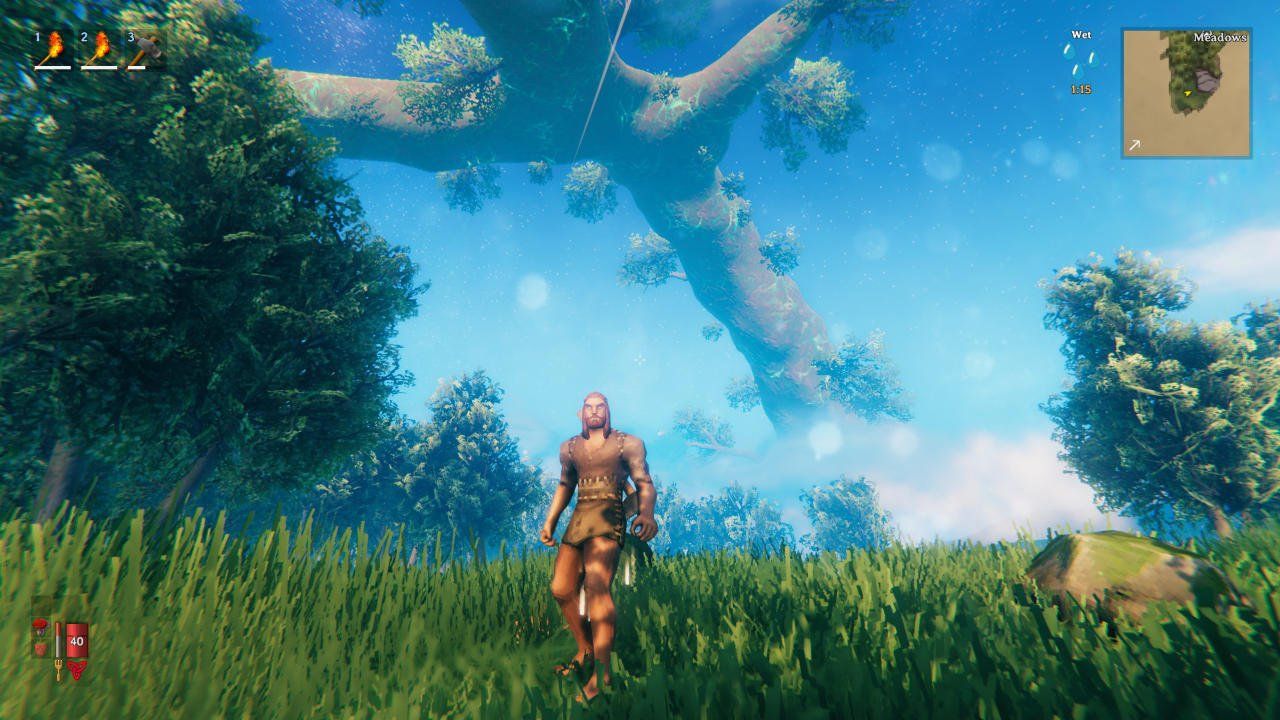 Valheim's might still be in Early Access, but it's still pretty damn impressive.
All the way back in March, shortly after hitting Steam, Norse mythology-themed survival game Valheim eclipsed five million sales. A combination of robust crafting and customisation mechanics, a distinct voxel-shaded art style, and the ability to play with friends endeared the survival sim to many.
A major free update titled Hearth & Home joined the game in September, adding plenty of new content, in addition to extra building and cooking options – and there's still plenty on the horizon.
Wildermyth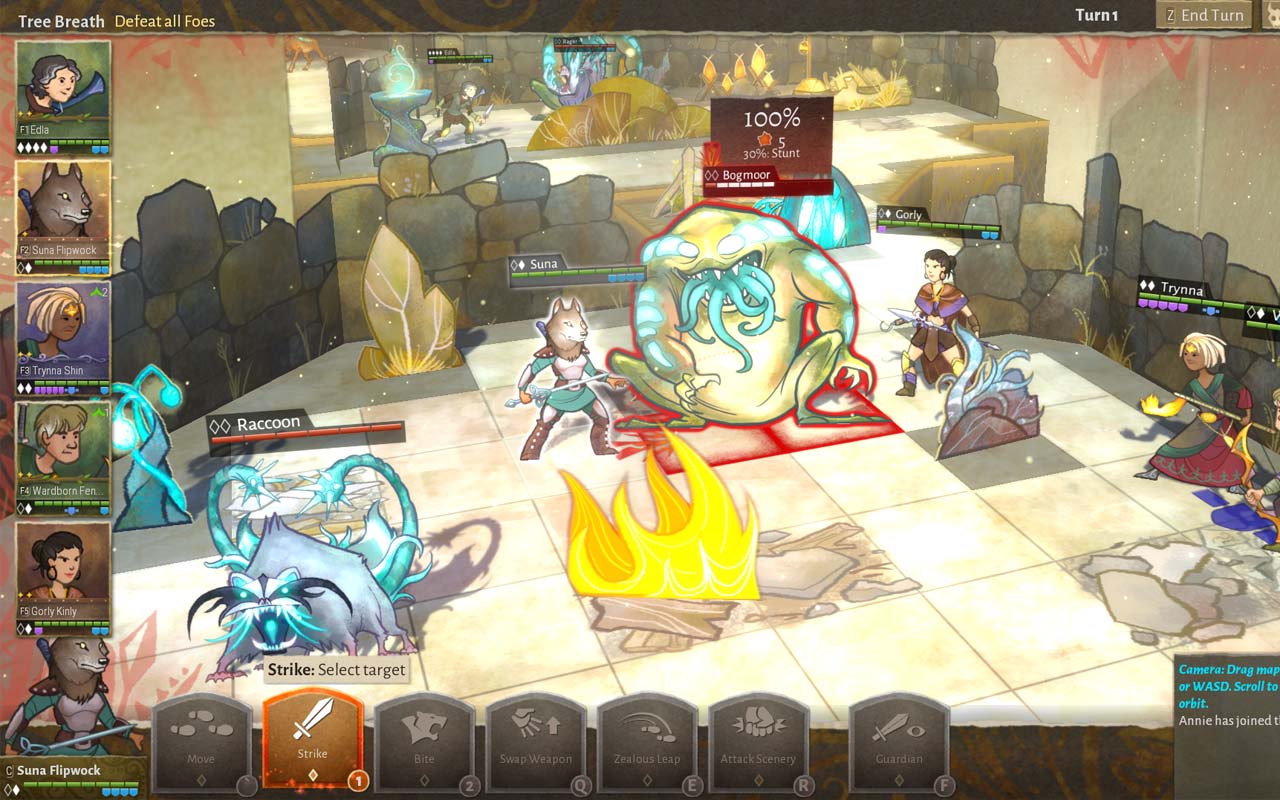 Wildermyth is an utterly charming papercraft RPG that feels just like playing a tabletop game with friends. You can customise character sheets, encounter many branching proecdural storylines, and fight tough fantasy monsters in XCOM-styled combat.
Its emergent storytelling and wit is the major drawcard, which constantly entertains throughout the story campaigns. Additionally, you can play with others, and even create your own scenarios using WIldermyth's tools. Any characters you make have the potential to be immortalised as "Legacy" characters, where they'll appear in future campaigns along with a record of their feats, making it feel like your stories carry on like the fables of old.
With great storytelling that feels unique to you, combined with robust tactical turn-based combat, Wildermyth is an authentic RPG that's the next best thing to playing at a table with friends.
Byteside Newsletter
Join the newsletter to receive the latest updates in your inbox.