Our best tech buys of 2021
We've tested a bunch of tech this year, from keyboards to mesh routers and a whole lot of stuff in between. Here's our best tech picks for 2021.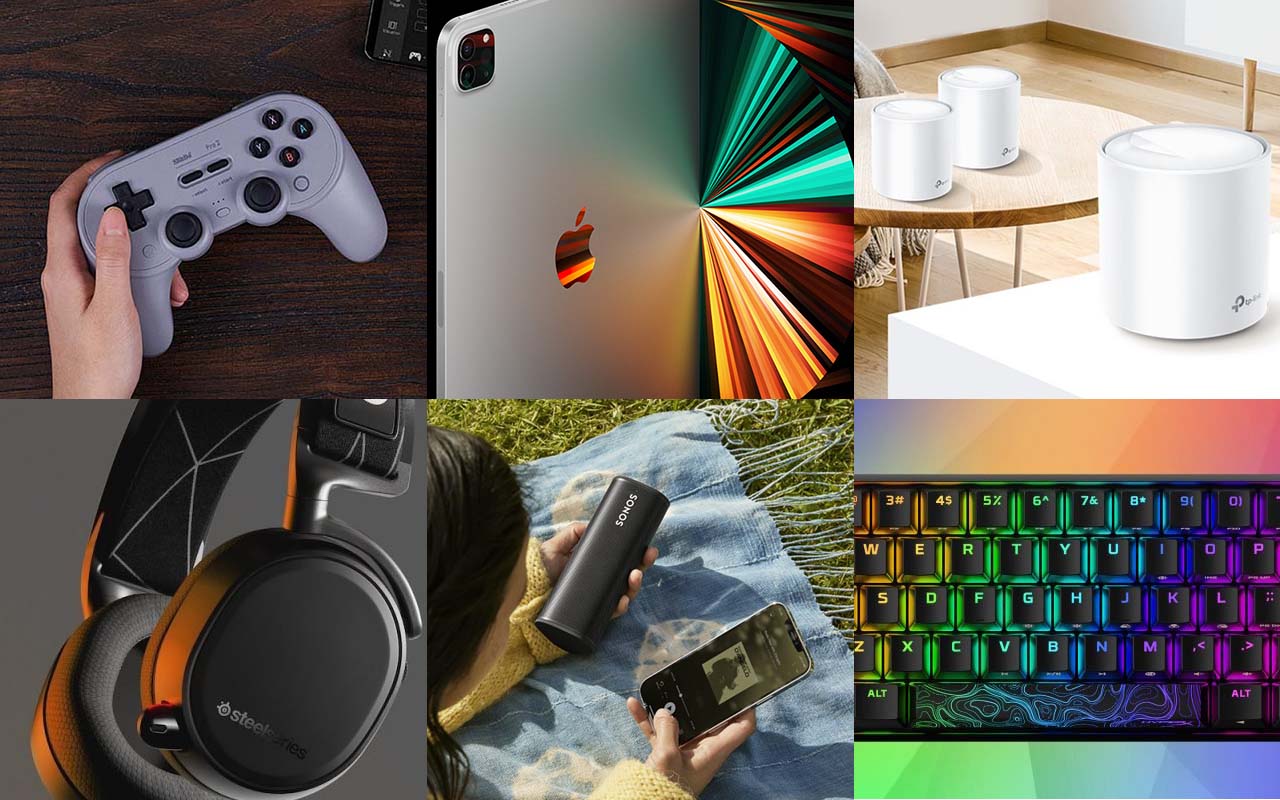 Another year, another bunch of sweet technology to play with.
Throughout 2021, we've tested out a bunch of tech, from keyboards to mesh routers and a whole lot of stuff in between.
To give you an idea of what stands out from the rest, we've listed some of what we consider to be the best tech buys of 2021, sorted into common categories. Reviews are only just one of many things we do over at Byteside, so where we didn't get the chance to check out the latest and greatest, we'll point you towards reviews from sources we trust.
If anything on this list takes your fancy, we've included links to various storefronts including Amazon, where we'll receive a small commission if you choose to buy a thing we've recommended.
Without further ado, here's Byteside's best tech buys of 2021!
Best tech 2021: Phones and tablets
TCL 20 SE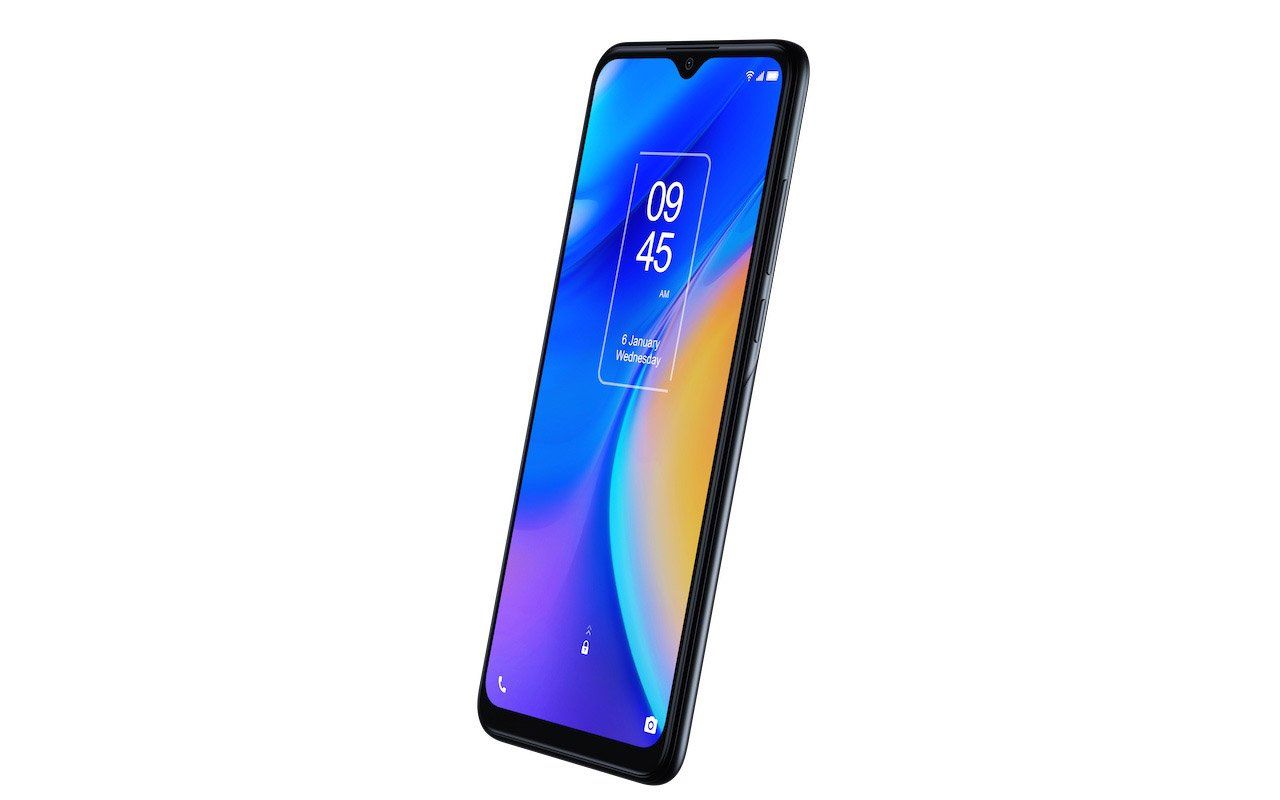 It's all well and good to cover the most powerful phones available, although they come with the accompanying price tag. Sometimes you need a decent, budget-priced phone that does the job well.
The TCL 20 SE is that phone.
At a retail price of $299, it delivers strong all-around performance for the price, which is perfect for anyone who wants a phone without any excess bells and whistles. While you may not get the best display or camera, you also don't have to visit your friendly neighbourhood loan shark to afford one.
Our review of the TCL 20 SE put it simply: it's "a lot of phone for a very casual price".
iPhone 13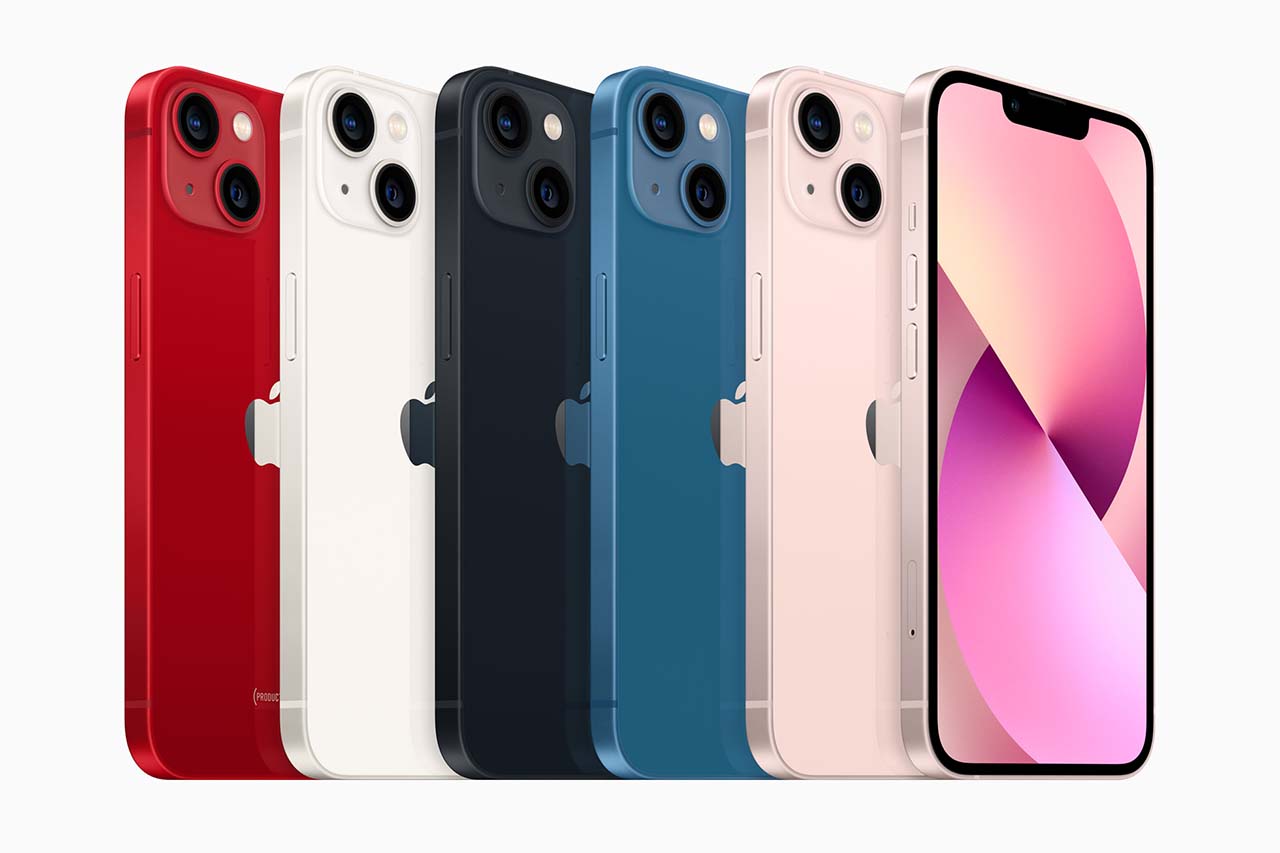 On the other end of the price spectrum, Apple's iPhone 13 is a good'un. It has that nice premium feel Apple specialises in, a great camera, and a sharp display. As the co-host of the Apple Arcade-centric Mobile Arcade Club podcast, I play plenty of games on my phone, and the iPhone 13 is a strong performer there.
It also comes in a smaller and cheaper version, the iPhone 13 Mini, in addition to the iPhone 13 Pro, but the middle option suits my needs perfectly.
iPad Pro and Apple Pencil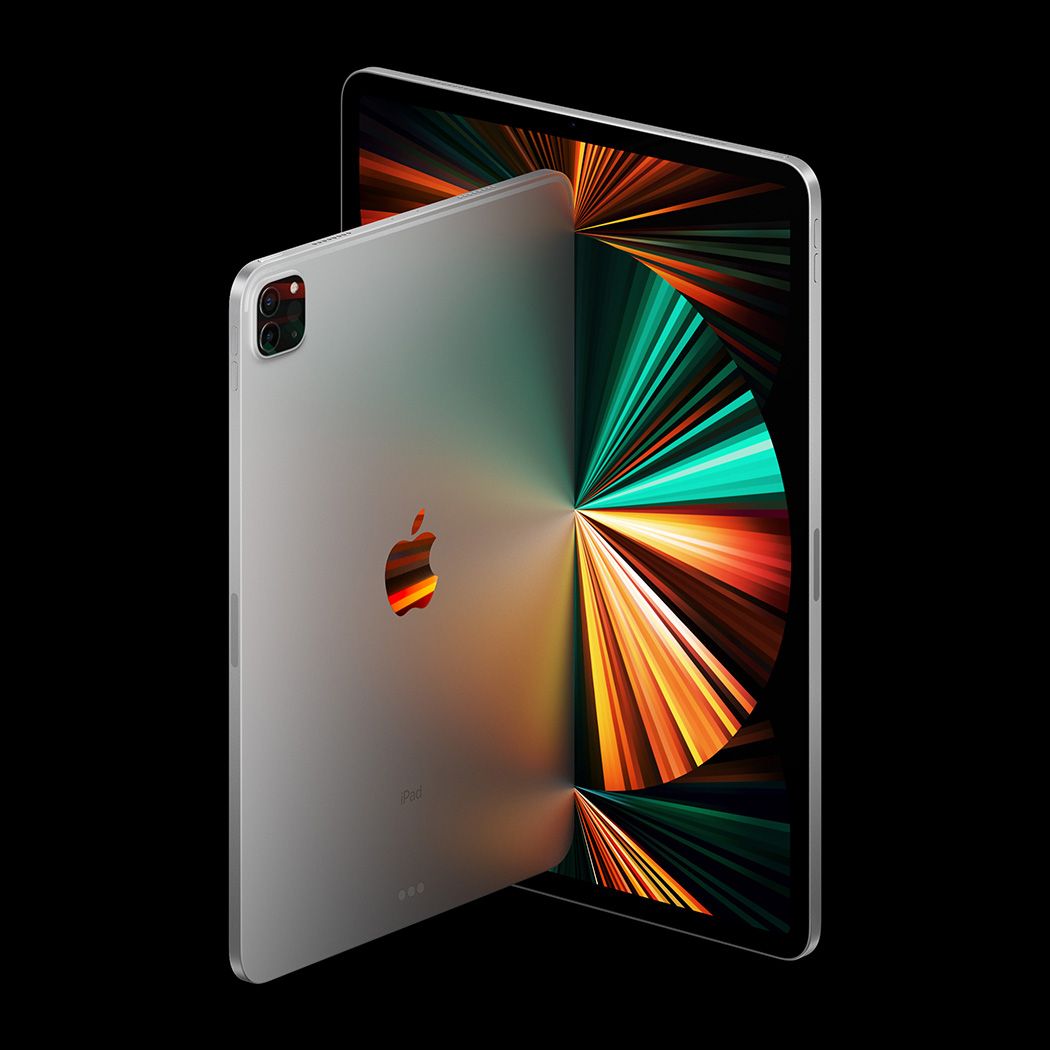 Byteside contributor Hope Corrigan discovered how damn good the iPad Pro is for creating art, alongside apps like the Australian-made Procreate, and an Apple Pencil.
Combine the iPad Pro's versatility for art, productivity, and gaming, you've got an absolute beast of a device on your hands. The 4th Gen model Hope tested has been superseded by the 12.9-inch 5th Gen powered by Apple's much-touted M1 processor, so it's still got plenty of grunt under the hood.
The 3rd Generation 11-inch iPad Pro is also still in production, should you want a cheaper version still capable of high-powered tablet performance.
Best tech 2021: Speakers and soundbars
Sonos Beam Soundbar (Gen 2)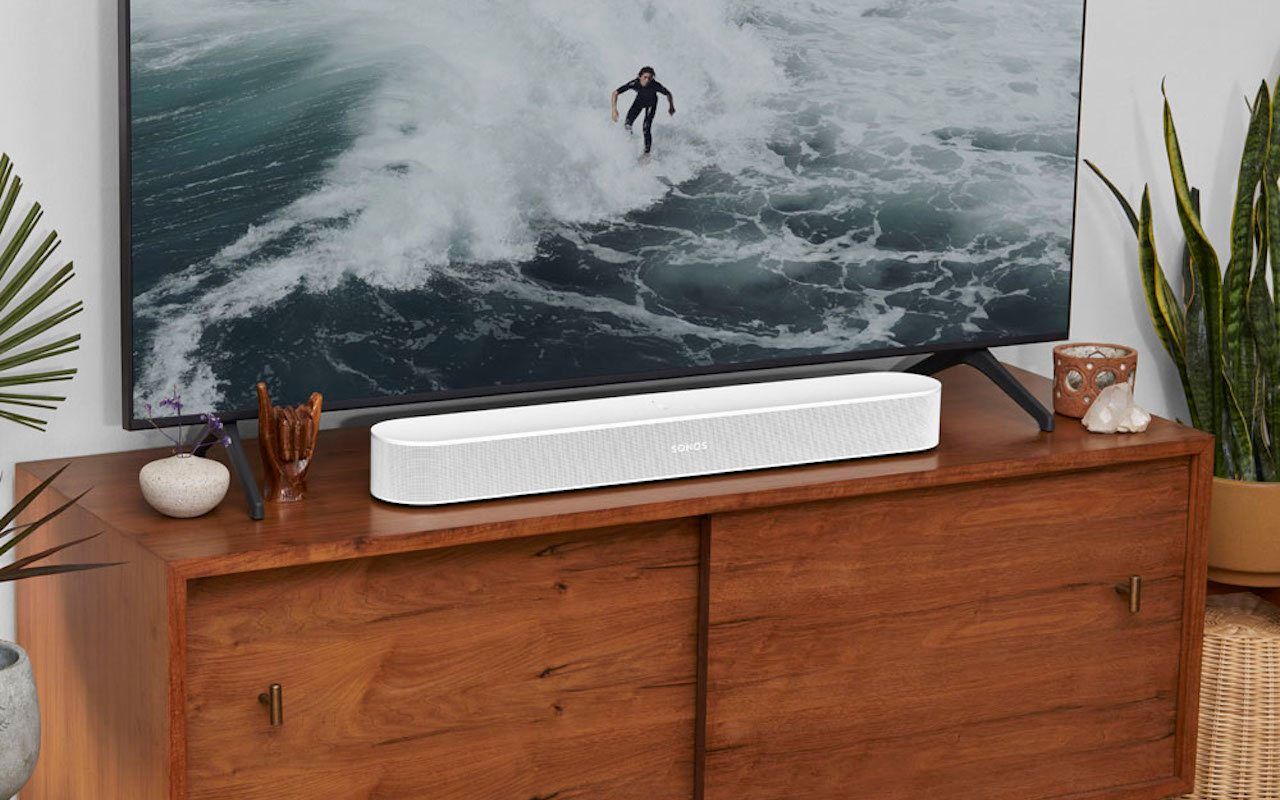 As you're about to find out, we at Byteside really like Sonos' audio gear. Starting with the Sonos Beam Soundbar, it's a great option to elevate your home entertainment experience for less than $1,000.
In-built TV speakers often sound tinny and lack that oomph you need, especially when watching movies and playing video games. Soundbars offer a great and easy solution for anyone lacking the space for a full surround sound system. They're a hell of a lot cheaper, too.
Our review of the Sonos Beam highlighted its excellent audio quality, sleek and portable form factor, all at a reasonable price point.
Sonos Roam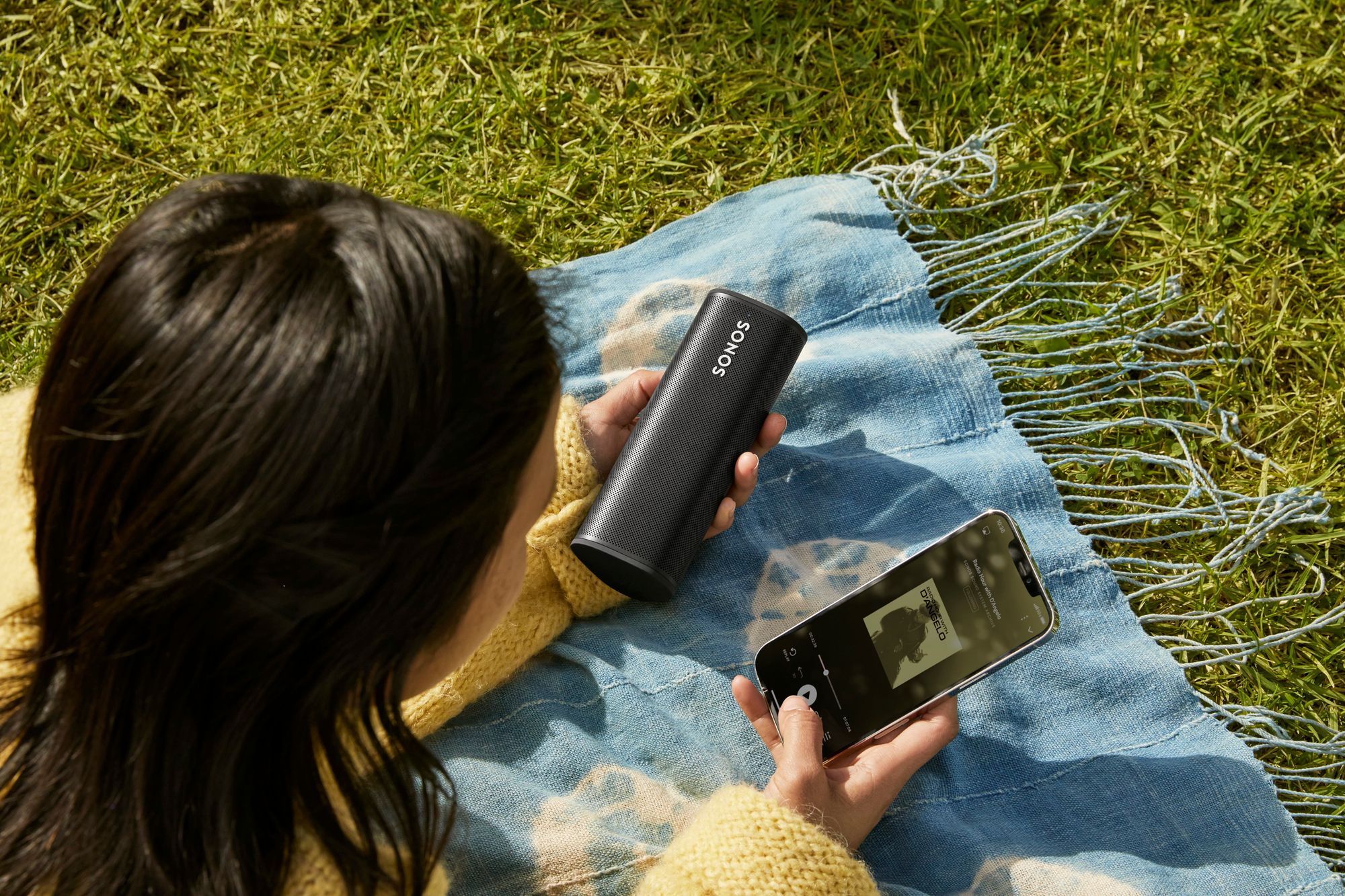 Continuing the Sonos love-in, the Sonos Roam is one of the best portable wireless speakers on the market.
Portable, great sound quality, plus easy Wi-Fi and Bluetooth connectivity are just some of the reasons we can't get enough of this groovy little speaker.
When Byteside boss Seamus wrote about the Sonos Roam earlier in the year, he said it "works seamlessly, it works beautifully, and every excuse for not owning a Sonos speaker is now dead and buried". Byteside contributor and freelance journo Alice Clarke also loved roaming with the Roam, in case you needed two strong recommendations.
So there you go.
Best tech 2021: Headsets and earbuds
Apple AirPods (3rd Generation)
I've been testing out the latest iteration of Apple's wireless earbuds and am bloody impressed. As someone who isn't normally a fan of the way earbuds sit in my ears, the 3rd Generation AirPods feel comfy and snug. Plus, they're secure enough that I'm not constantly stressing about one falling out and dropping down a gutter where a murderous clown awaits me. Very important, that.
While you can use AirPods with non-Apple Bluetooth devices, they are at their best when paired with an iPhone. Here, they allow you to mess around with nifty features like spatial audio, tracking your head movement to create cool soundscapes to immerse yourself in. The earbuds also pack in a surprising amount of bass, equating to a full audio experience encompassing the low-end of the musical spectrum.
For anyone, like me, heavily entrenched within Apple's ecosystem, the AirPods are a natural accessory to a cable-free life.
EPOS GTW 270 Hybrid wireless earbuds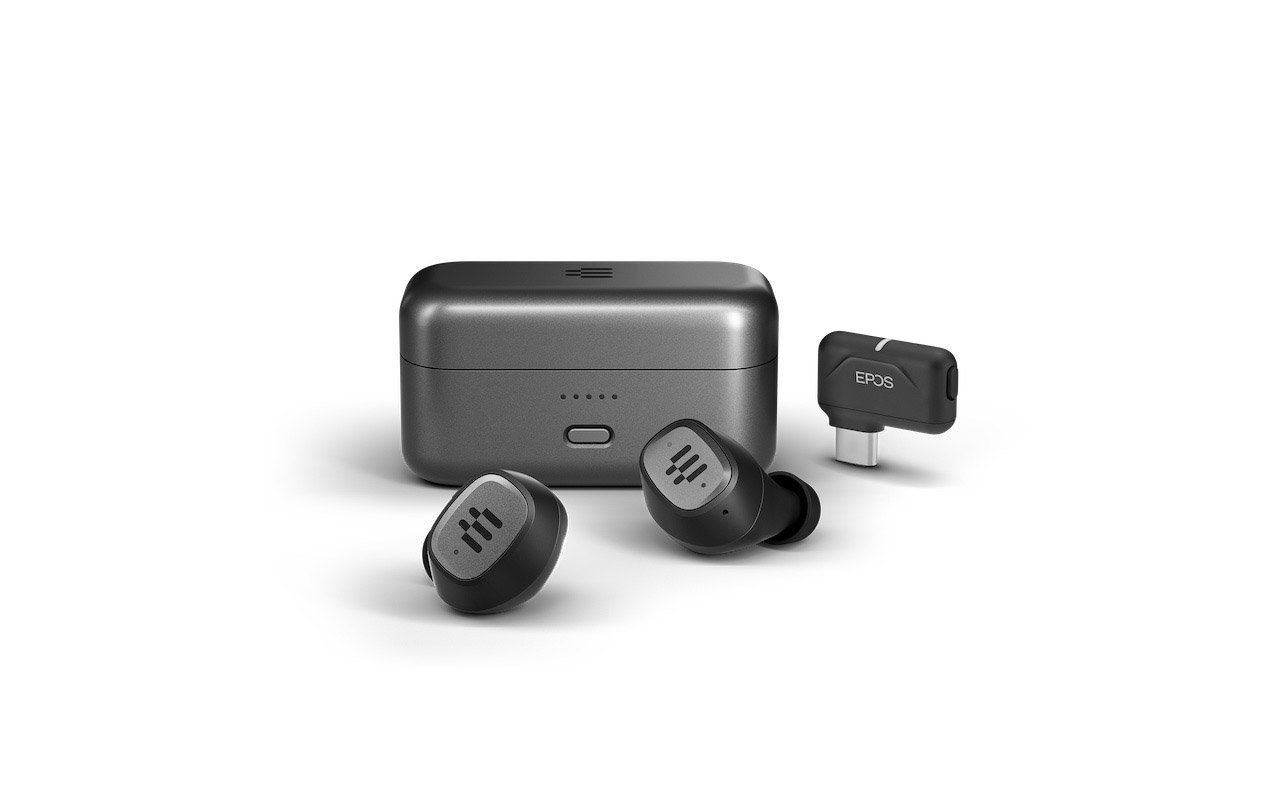 When Seamus test drove the EPOS GTW 270 hybrids, he was blown away by the amazing audio quality, among the best-in-class for wireless earbuds. The "hybrid" element designed for gaming on the go, however, fell short of expectations. Switching between devices wasn't quite seamless enough in comparison to other devices.
So why is it on this list? Well, these earbuds initially retailed at $349, but they've since had a big ol' price drop – as cheap as $199 online – making the EPOS GTW 270 worth the plunge for the audio quality alone.
If you're not fussed about seamless swapping between multiple devices for a competitively-priced wireless earbud you can use with your phone or Nintendo Switch, you'll have a good experience.
SteelSeries Arctis 9 Wireless Gaming Headset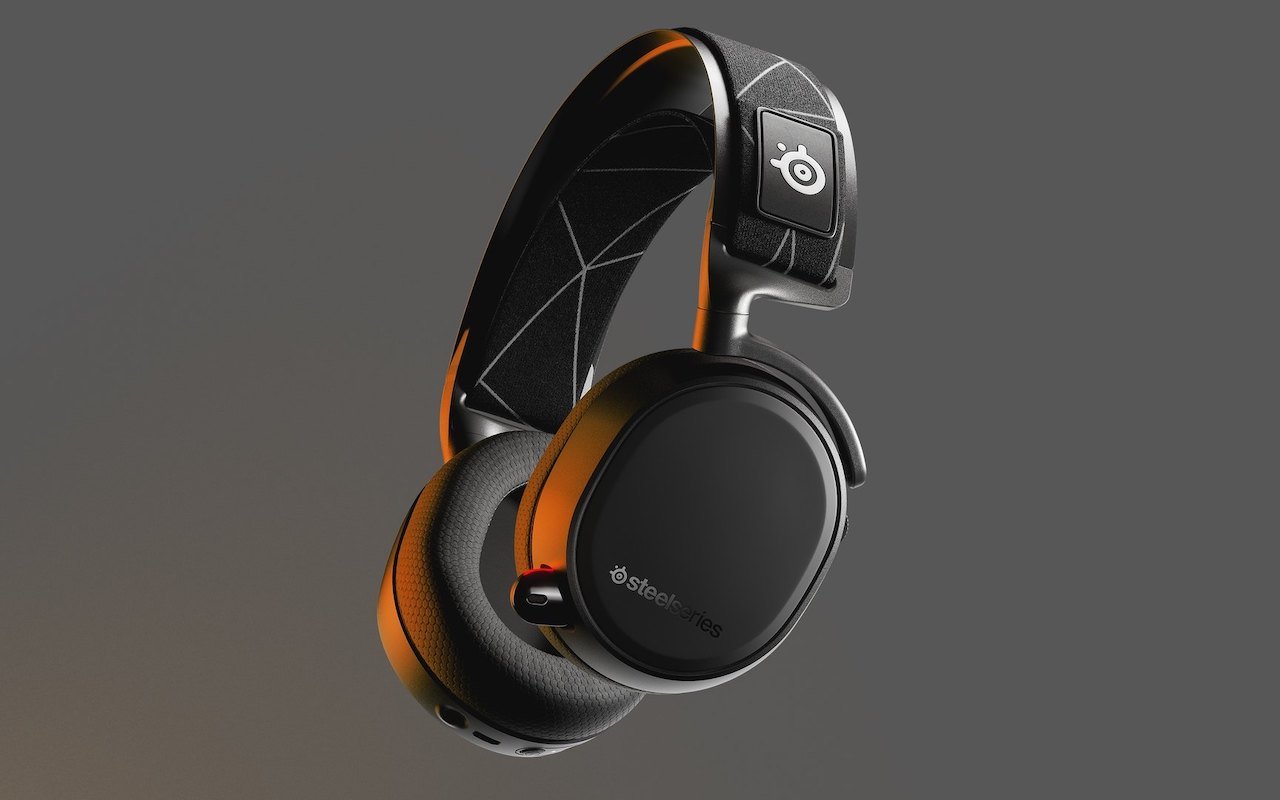 Not all gaming headsets are created equal. Some have good audio quality but poor mic quality, while others are downright uncomfortable. Finding a set of cans that fits your needs can often be more trouble than it's worth.
SteelSeries has a reputation for good gear, and the Arctis 9 Wireless Gaming Headset is no exception. One of the nifty features this slick-looking pair boasts is dual-channel wireless capability, meaning it can easily swap between devices using Bluetooth and Wi-Fi (via a USB dongle).
As we've mentioned in our review of the Arctis 9 headset, they're bloody comfy to wear, have decent audio and mic quality, and robust software customisation to make swapping between devices a breeze.
Xbox Wireless Headset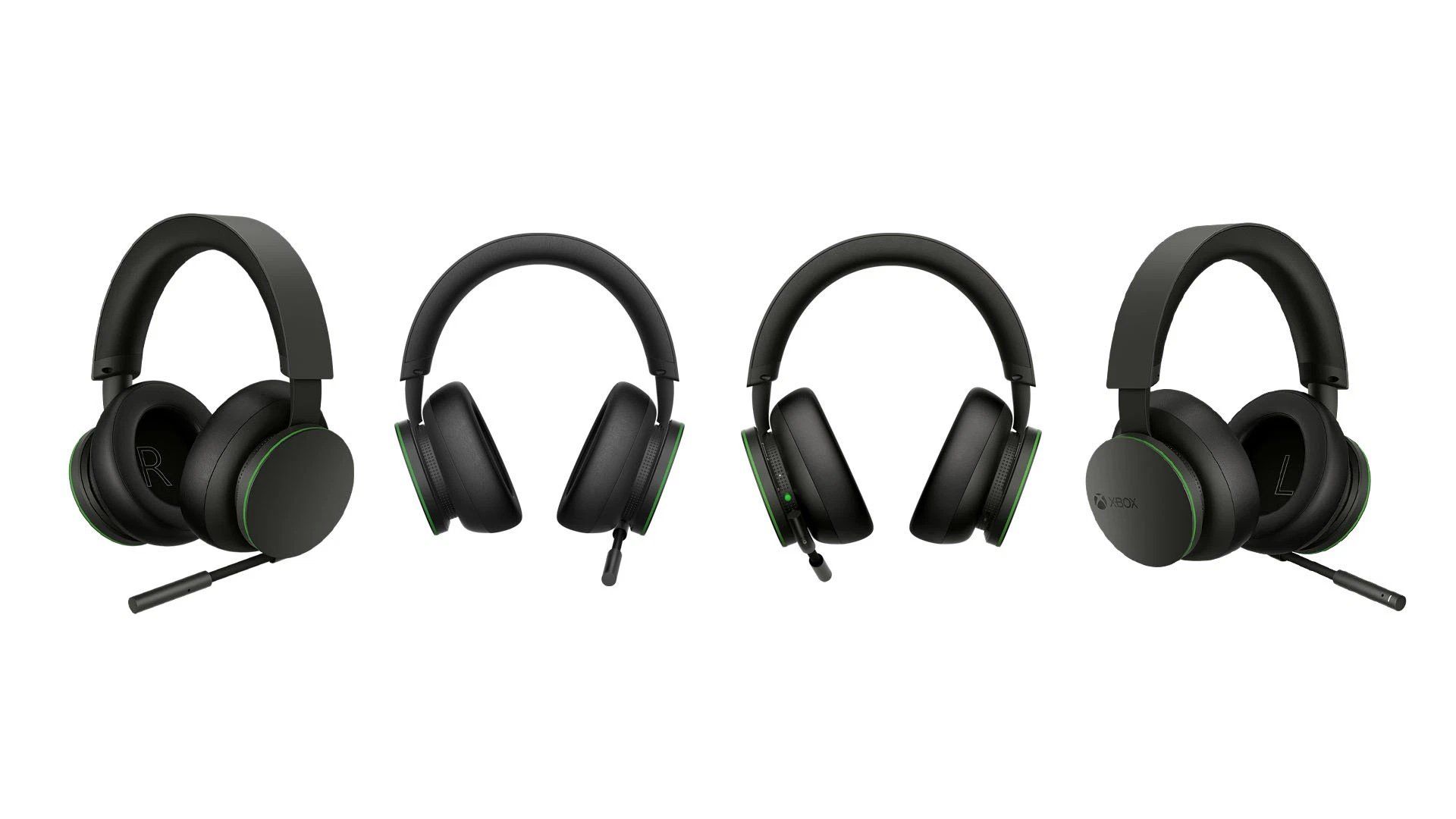 Microsoft's first-party headset for Xbox offers phenomenal value, producing performance on par with products double the price.
One of the cool features Alice mentioned in her glowing review was the ability to listen to two different audio sources at once, meaning you can take a phone call via Bluetooth while still listening to game audio – pretty spiffy stuff.
A good all-around headset with strong audio and mic quality for less than $200? Hell yeah.
Best tech 2021: Keyboards and mice
MSI Vigor GK50 Elite Keyboard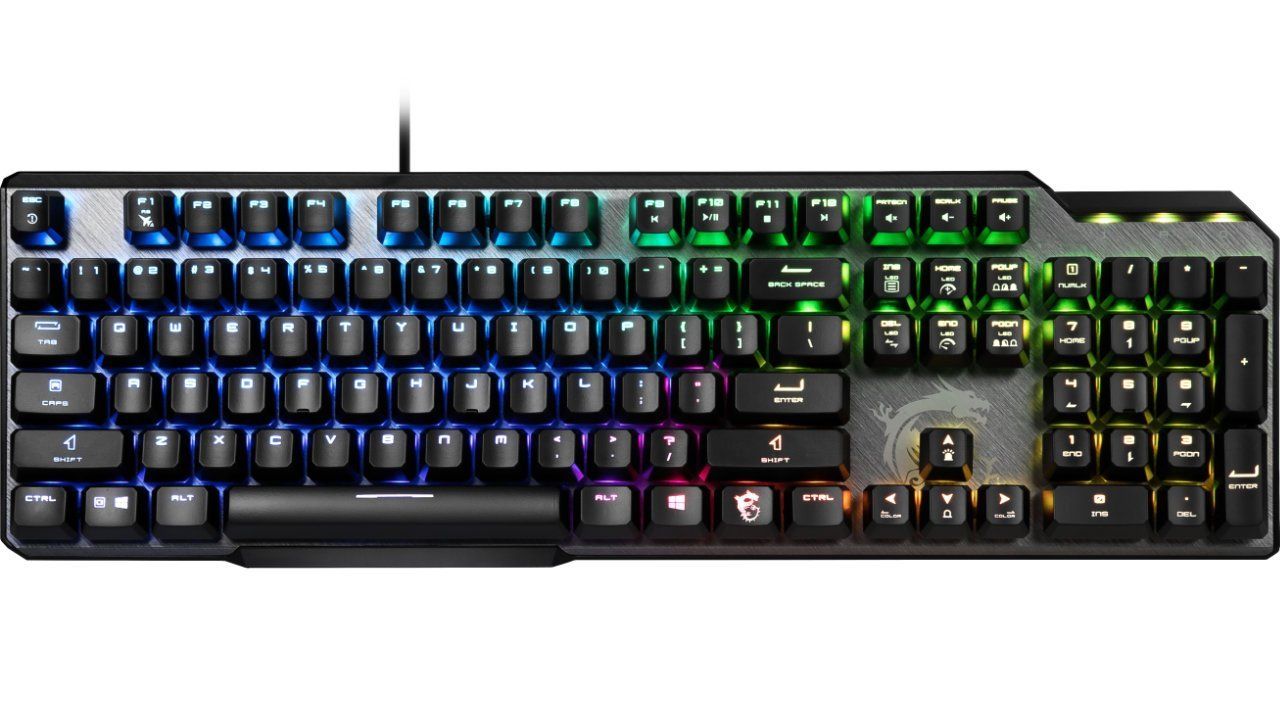 I'm a recent convert to the world of mechanical keyboards and their satisfying clicky-clacky typing action.
The MSI Vigor GK50 Elite is a seriously good mechanical keyboard and won't break the bank either. It features a sturdy and classy-looking brushed aluminium base and – if it weren't for the RGB lighting you can easily disable – you wouldn't be able to tell it's a gaming brand, such is its understated look.
I alternate between this keyboard and my Ducky One 2 TKL keyboard depending on what I need, and the difference in quality is minimal despite the roughly $70 difference.
The MSI Vigor GK50 Elite keyboard is not just a good budget mechanical keyboard, it's a good mechanical keyboard in its own right.
HyperX Alloy Origins 60 Keyboard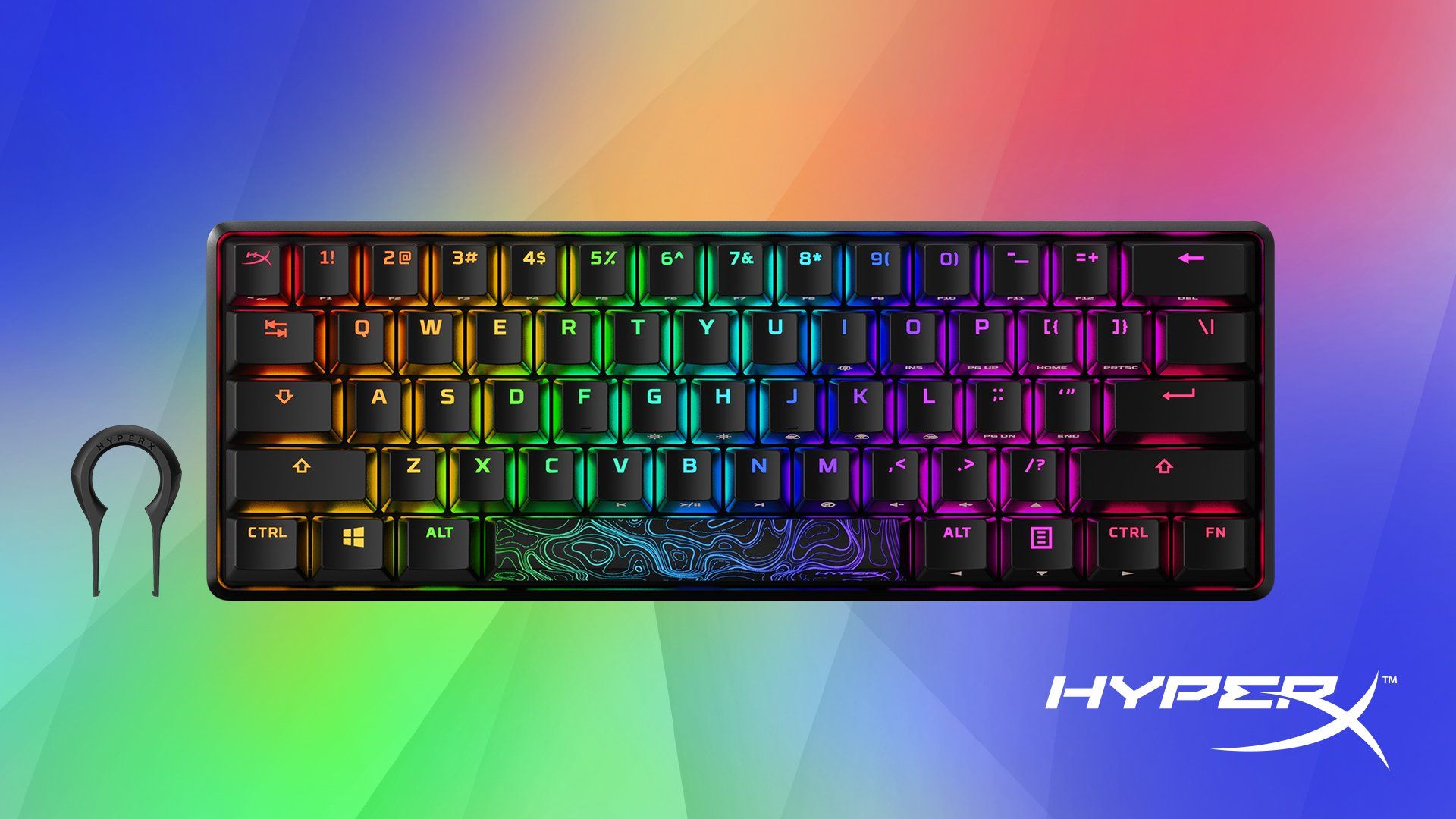 There are so many different types of keyboards to choose from, even beyond membrane and mechanical. Do you opt for a full keyboard replete with a number pad, or perhaps something more compact to save on precious desk real estate?
The HyperX Alloy Origins 60 is the latter, a petite mechanical keyboard that had Hope eyeing off what other desktop excesses she could cut from her life. HyperX is another one of those brands you can trust to make top-notch gear.
If you need a highly portable keyboard to add to your repertoire, you can't go too far wrong here.
Razer Naga Trinity Mouse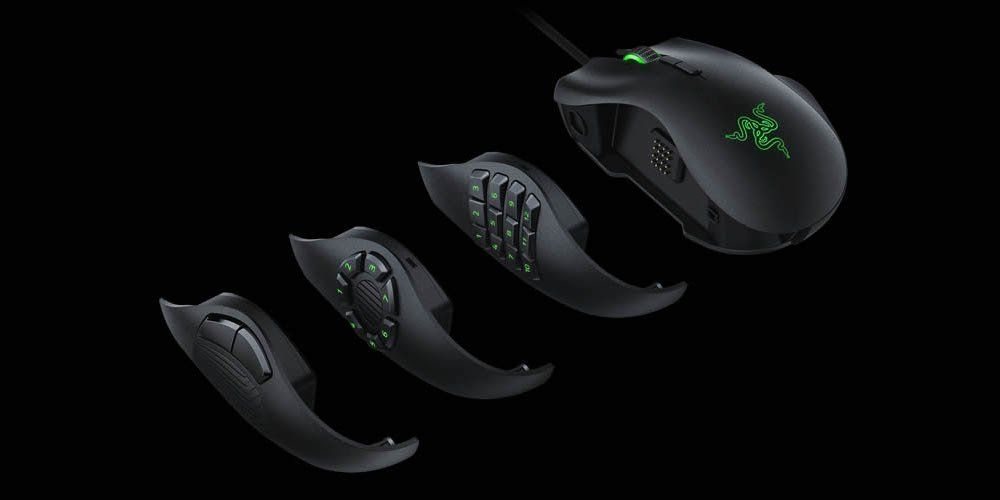 This one is for the hardcore MMO players who need more buttons than us mere mortals would know what to do with.
Seamus tried out the left-handed version of the Razer Naga, and while adjusting was tricky, he found the mouse to be great to use and the macro management system was easy to customise.
Whether it be World of Warcraft, Elder Scrolls Online, or Final Fantasy XIV, a Razer Naga could be the MMO peripheral you need.
SteelSeries Prime+ Gaming Mouse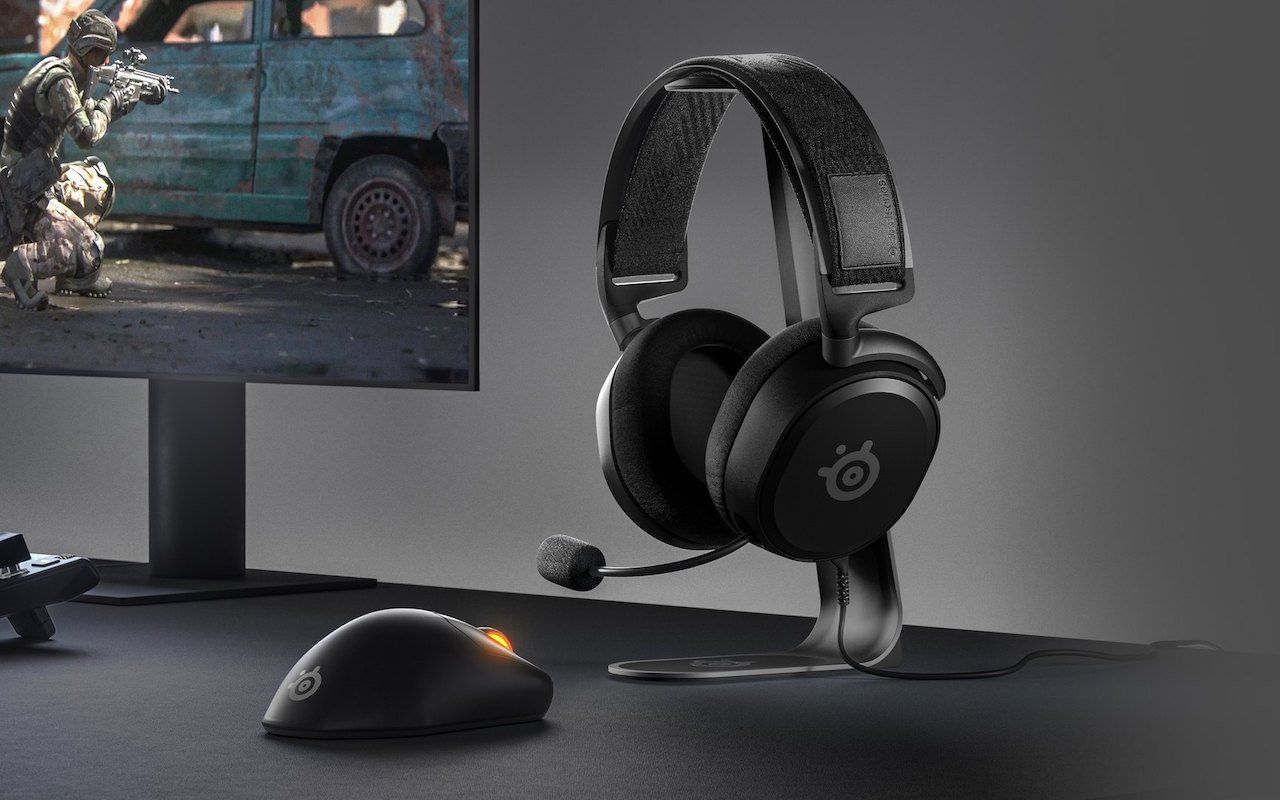 Again, one of our favourite peripheral brands comes through with the goods.
It's tricky to find a mouse that feels just right in your hand, and SteelSeries' Prime+ mouse was the perfect fit for Seamus. It's a little pared back from other gaming mice because the Prime lineup of products is geared towards high performance for esports professionals.
In other words, it looks simple but does a bloody good job – perfect for use in both gaming and work contexts.
Best tech 2021: Gaming peripherals
8BitDo Pro 2 Bluetooth Gamepad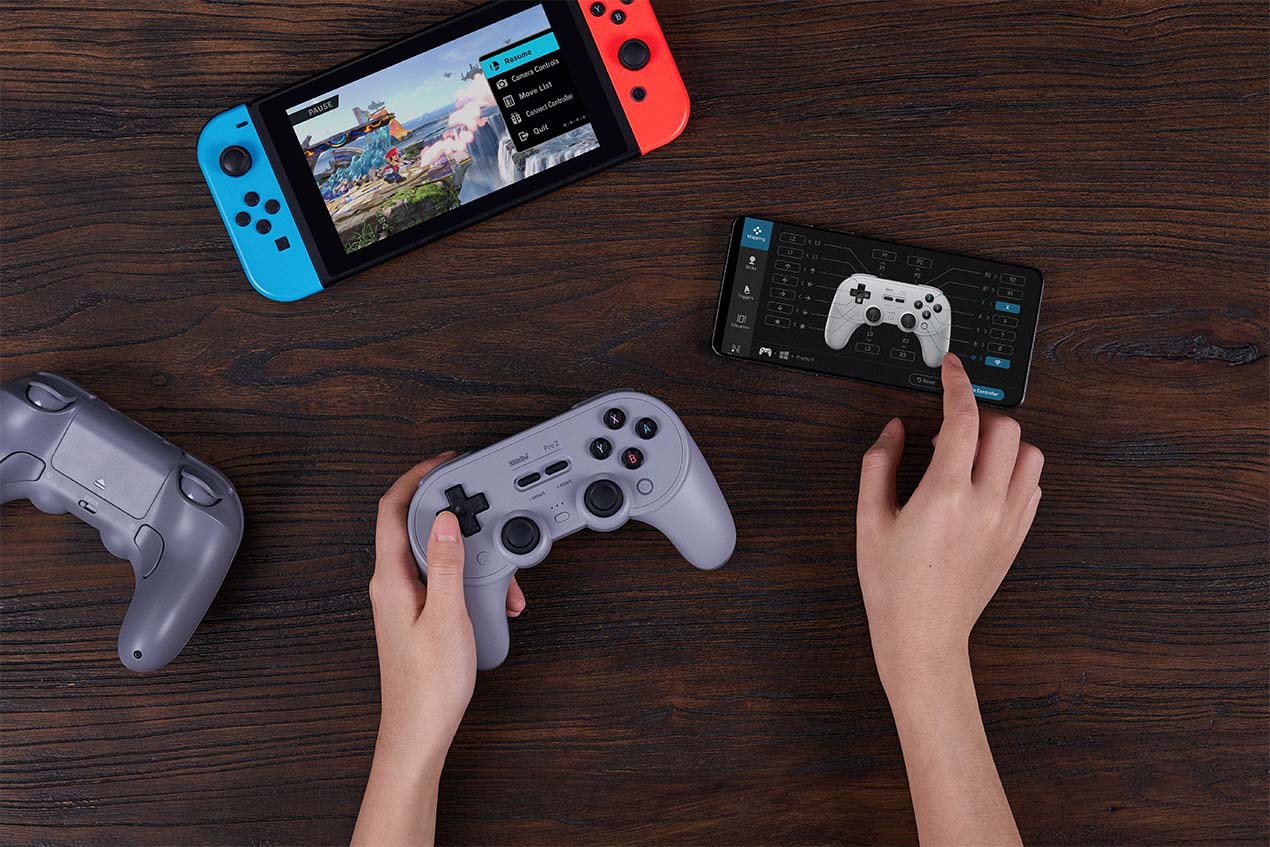 8BitDo's range of controllers hit Australian retailers earlier in the year, offering a legitimate contender to the Nintendo Switch Pro Controller's status as the best way to play games on the hybrid console.
Not only is the 8BitDo Pro 2 fully compatible with Nintendo Switch, but you can also connect it to play games across Windows, Mac and Android devices, which is a pretty sweet deal. By downloading the corresponding Ultimate Software, there's loads of customisation such as button remapping, macros, and trigger responsiveness – the whole kit and caboodle.
Even the local Aussie Nintendo specialists at Vooks gave the Pro 2 the thumbs-up, so you know it's good.
Backbone One iPhone Controller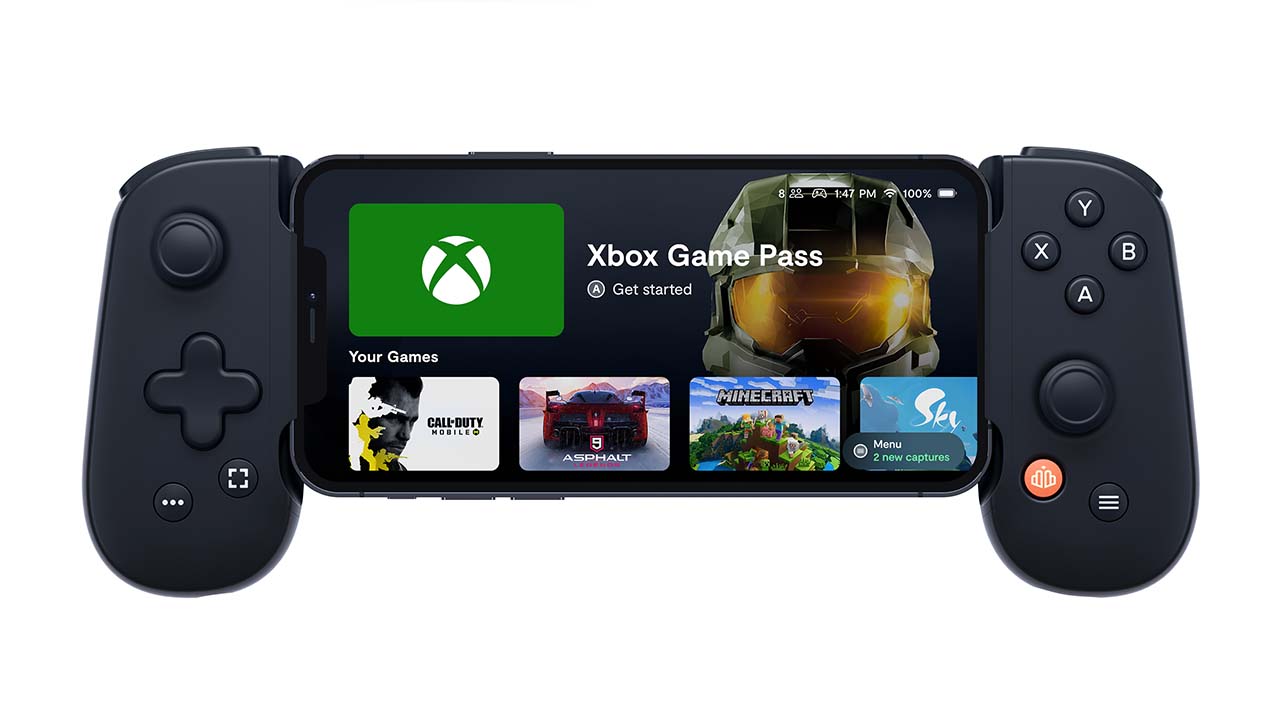 Mobile gaming is here in a big way, bigger than ever before. Combine premium subscription services like Apple Arcade with Xbox Game Pass available via cloud streaming in Australia, you'll soon want a controller capable of playing games like Forza Horizon 5 on the go.
Sure, you can use pretty much any Bluetooth controller with your mobile device, but then you need to figure out how to prop up the display so you can see what's happening in the game. Enter the Backbone One, which attaches directly to your iPhone, turning into a lean, mean gaming machine.
The Backbone One is a pricey piece of kit, but a worthwhile investment if you want to get the most out of your mobile gaming. The folks at IGN rated it highly, saying "it's laid the foundation for a unified platform ecosystem that mobile gaming desperately needs".
Razer Kishi Controller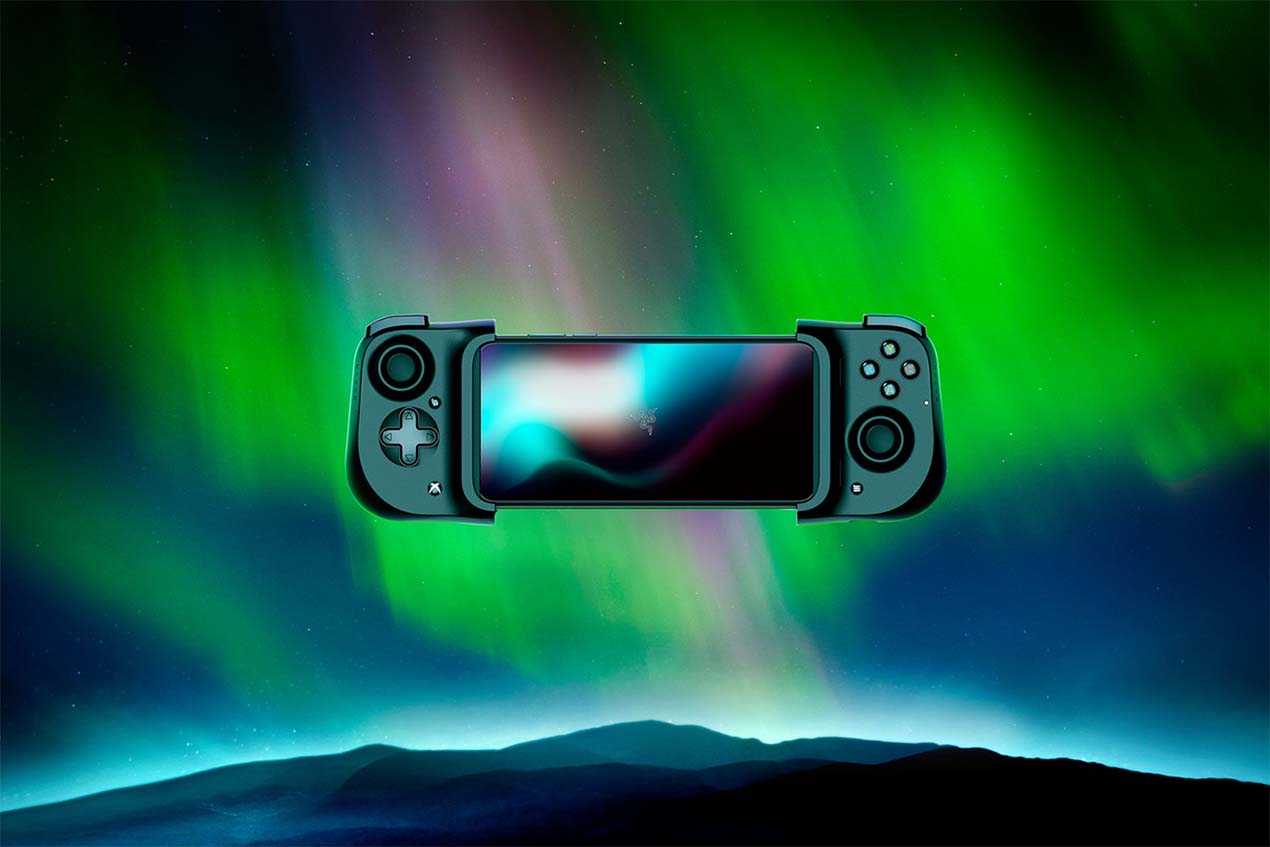 Not to leave our Android-using friends in the lurch, the Razer Kishi performs the same role as the Backbone One, acting as an attachable controller for Android and iOS gaming (separate models for each). Increasing 5G coverage is only going to make cloud-based gaming more viable, so it's worth investing to get the best experience possible.
It's a fair bit cheaper than the Backbone, leaving more money in your pocket. CNET's Lorin Grunin enjoyed the Razer Kishi, writing that it's "a neat gadget if you spend a lot of time gaming on your phone and you can afford to splurge a little".
Best tech 2021: Networking hardware
TP-Link Deco X60 AX3000 Whole Home Mesh WiFi System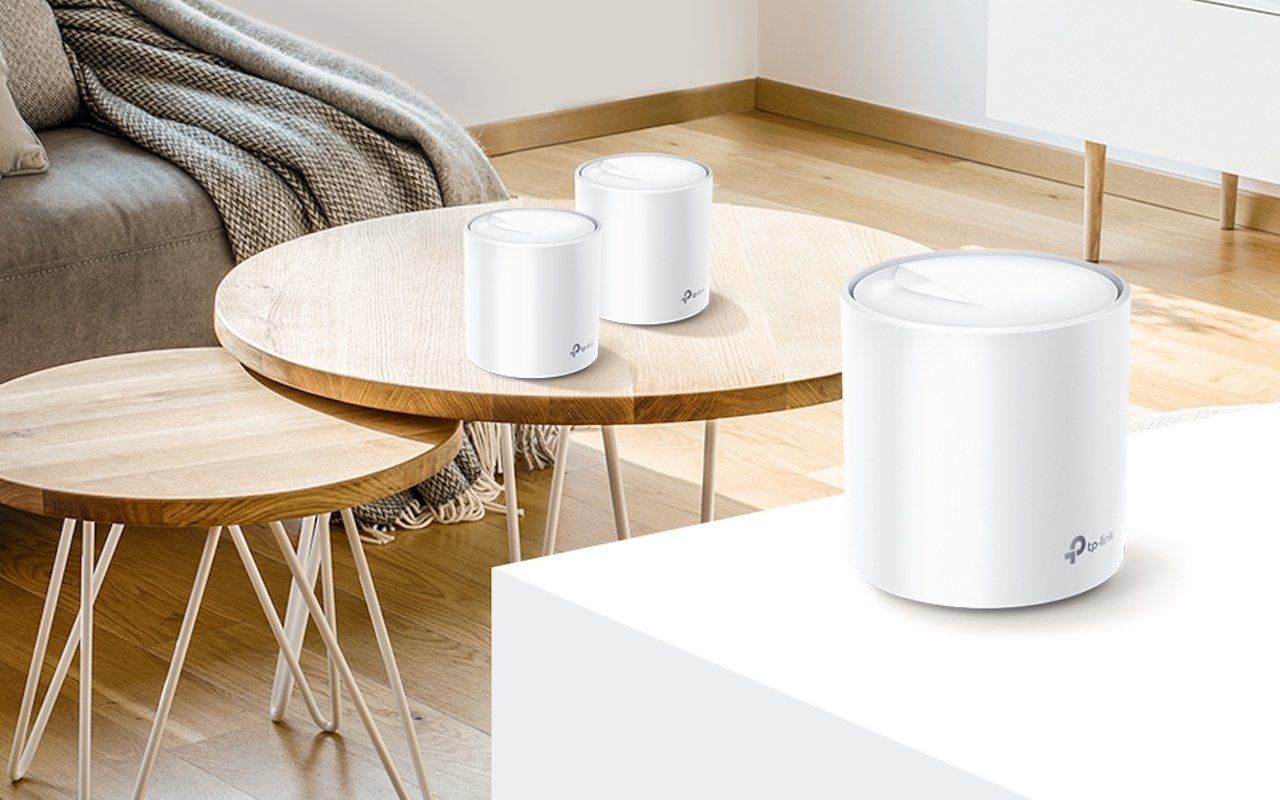 Decent Wi-Fi coverage is a must in any modern household. That, and having something capable of adequately covering what feels like 50 million internet-enabled devices at once is bloody handy.
This is where mesh routers come in, ensuring devices from anywhere in the house get a strong signal. These helpful gadgets connect two or more routers together to expand your wireless capacity, eradicating dead Wi-Fi spots around the home.
The Byteside review of the Deco X60 AX3000 system praised the device functionality while noting its style – if you want some kit that looks as good as it works, here it is. Here's what Seamus had to say:
"They look nice, they work well, they have plenty of powerful features tucked away in the easy to use app. All up, I'm impressed by the Deco X60 mesh system and I think it will be a winner for anyone tossing up which way they go for their mesh needs."
D-Link COVR AX1800 Mesh Wi-Fi System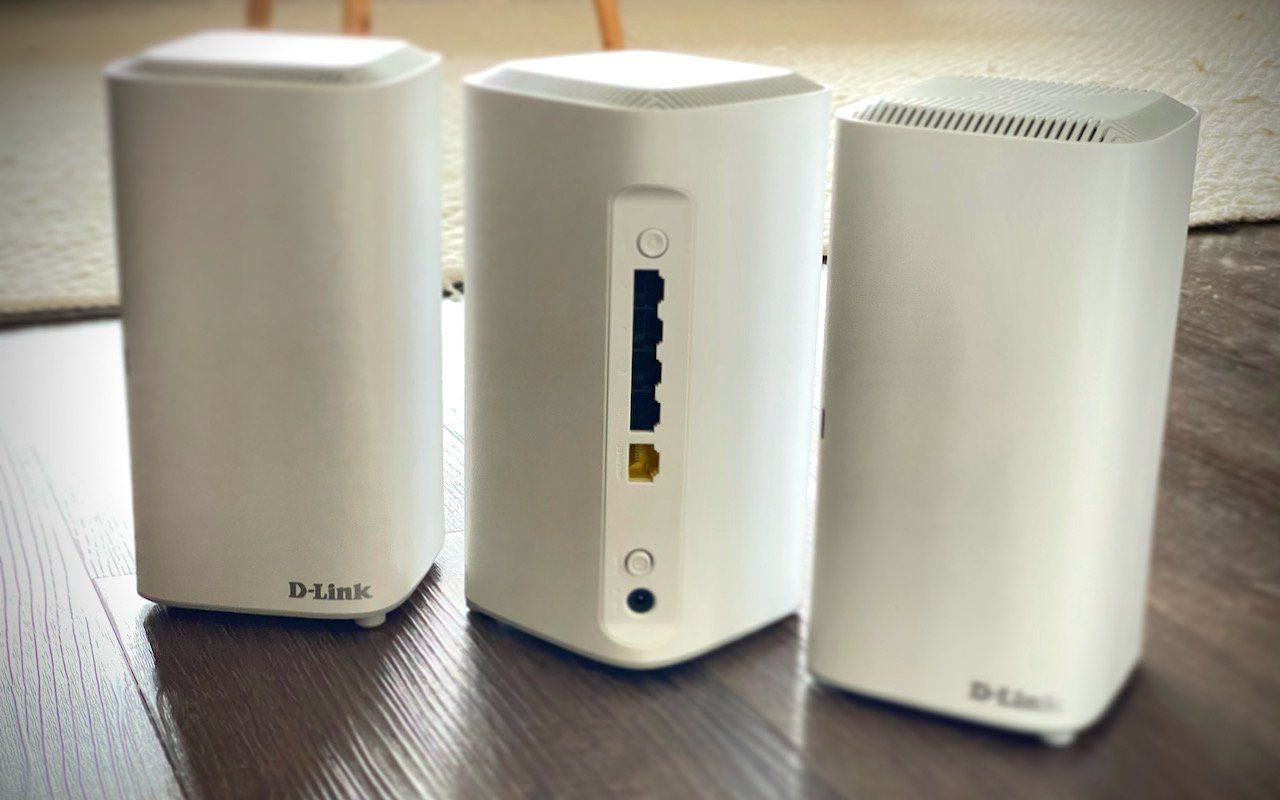 Another mesh Wi-Fi option comes in the form of the D-Link COVR AX1800 system. It's a little cheaper than the TP-Link option and does a pretty decent job.
In Seamus' review of the D-Link COVR AX1800, he praised it for being "one of a few great options out there now that make it easy to upgrade your whole of home wireless broadband", with only a short power cable causing frustration.
Big props also went to the software for letting you prioritise what devices get first dibs on your tasty internet data.
The D-Link COVR AX1800 uses Wi-Fi 6 technology, which basically a fancy label for a better, faster, stronger wireless signal. It's good stuff.
Byteside Newsletter
Join the newsletter to receive the latest updates in your inbox.