SteelSeries Prime hardware nails your fuss-free frags
The Prime mice and headset dial back the bling in favour of esports performance at a mid-tier price, making it a winner for many buyers.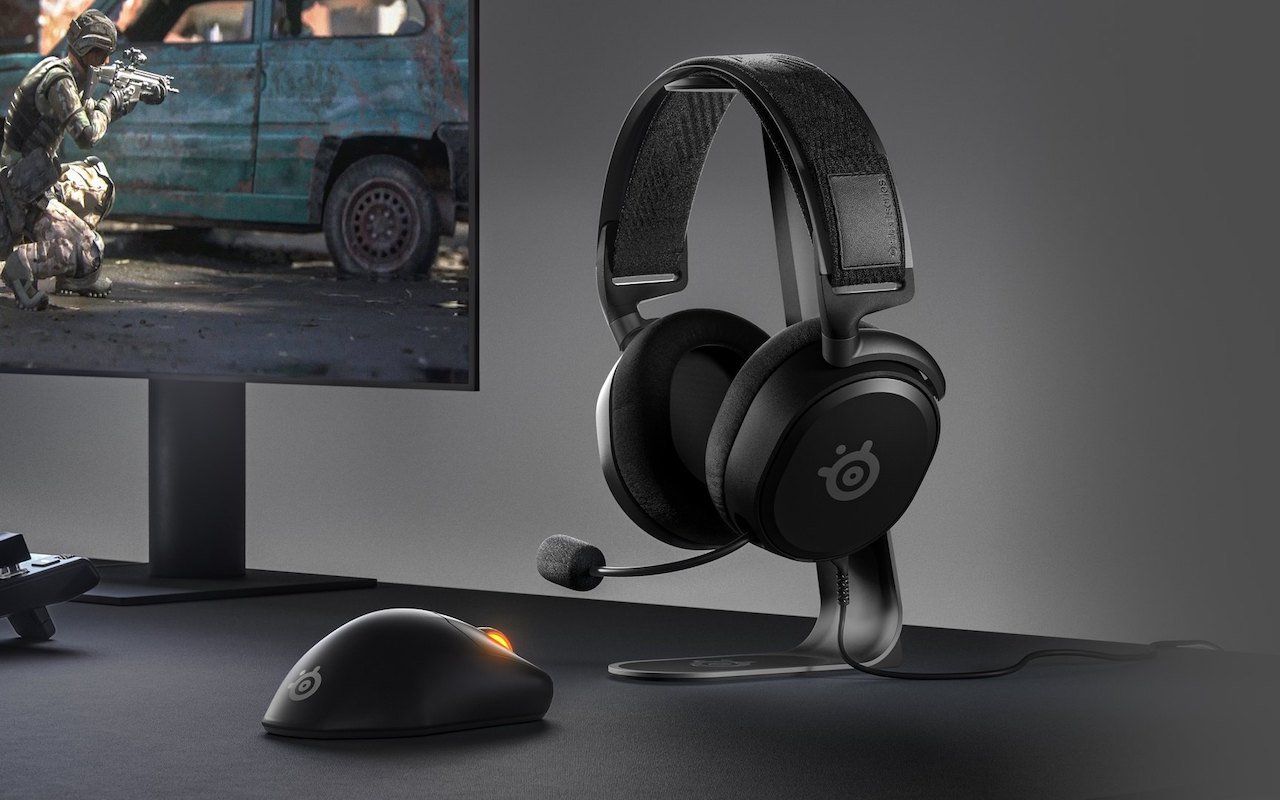 SteelSeries launched its new Prime range of mouse and headset hardware during the middle of 2021. Having been hit with Arctis, Rival, and Aerox gear over the past year (and finding a lot to love about them all), why do we need another range from SteelSeries?
Spending time with the Arctis Prime headset and the Prime+ mouse, what's different is a confidence that SteelSeries has done all the thinking and tweaking so you can just plug it in and go for it.
The past few years of gaming hardware have embraced the RGB rampage – we've been divided here at Byteside on whether that's a good thing – and while it's important for every company to offer a mix of options to suit what every buyer is looking for, we an sometimes feel overwhelmed by choice as to which way to turn.
SteelSeries Prime is pitched as the true esports pro way to approach your gaming gear. The statement is that the hardware has been designed with input from the pro teams SteelSeries is partnered with – but at this point that feels like a common refrain from most hardware makers? But as you read through the details and look closely at the kit itself, it does build a picture that these are built from first rate materials and they're housing the most durable and precise tech around.
Prime gear is more subtle on the bling because it's here to do a job: crush the competition. And it manages to do so at better prices than some of the fancier gear the company has to offer.
In the Prime+ mouse there's "optical magnetic" switches to deliver 100 million clinical clicks, new TrueMove sensors to deliver high-rate input sensing as you move the mouse, and an easy clean textured surface. In the hand this has one of the most 'just right' feeling sizes I've experienced in a long time, having had issues with Rival and Aerox gear for being great to use but just slightly too big or too small from what my ideal would be. Prime seems to be shaped in a way that feels great in the hand for me.
There's still plenty of settings you can mess with on Prime mice, with a tiny OLED display underneath the mice that allows for on-board feature management – no software required (though the SteelSeries GG software is still happy to help). In some ways this feels like a throwback to an earlier era of SteelSeries kit. I remember in far earlier days of gaming mice being introduced to this kind of option and the first time I ever saw it was on SteelSeries hardware.
Over in the Arctis Prime headset, we're also getting a wired headset (with a removable cable) that seems less blinged out than the top of the range. But SteelSeries promises the speaker drivers are drawn straight from the almost twice as expensive Arctis Pro and a lightweight aluminium alloy and steel frame. It's comfortable on the head, it's got a physical mute button (that I all too often forget to switch off) and a simple volume control.
The look and feel of this 'esports' range of gear also makes it one of the best stealth gaming options for someone who wants to love their hardware in a traditional work context. Nothing about this gear screams GAMER!!!!, but the performance speaks for itself.
All up, the Prime series feels like an impressive offering in the SteelSeries range. By dialling back some of the fancy features, SteelSeries can sell Prime mice and the Arctis Prime headset at mid-range prices with top-of-class gaming performance. If you LOVE the OTT RGB action then go pick another great bit of kit – no judgment – but if you want to keep that extra dough in your pocket and just enjoy pure gaming performance, the SteelSeries Prime range is the perfect answer.
At JB Hi-Fi you can find the SteelSeries Arctis Prime headset for $169 and the SteelSeries Prime+ wired mouse for $149.
Byteside Newsletter
Join the newsletter to receive the latest updates in your inbox.