Sonos Beam (Gen 2): an easy top choice soundbar under $1,000
With the Dolby Atmos upgrade and a more spacious sound experience, the second generation Beam is an excellent soundbar at a great price.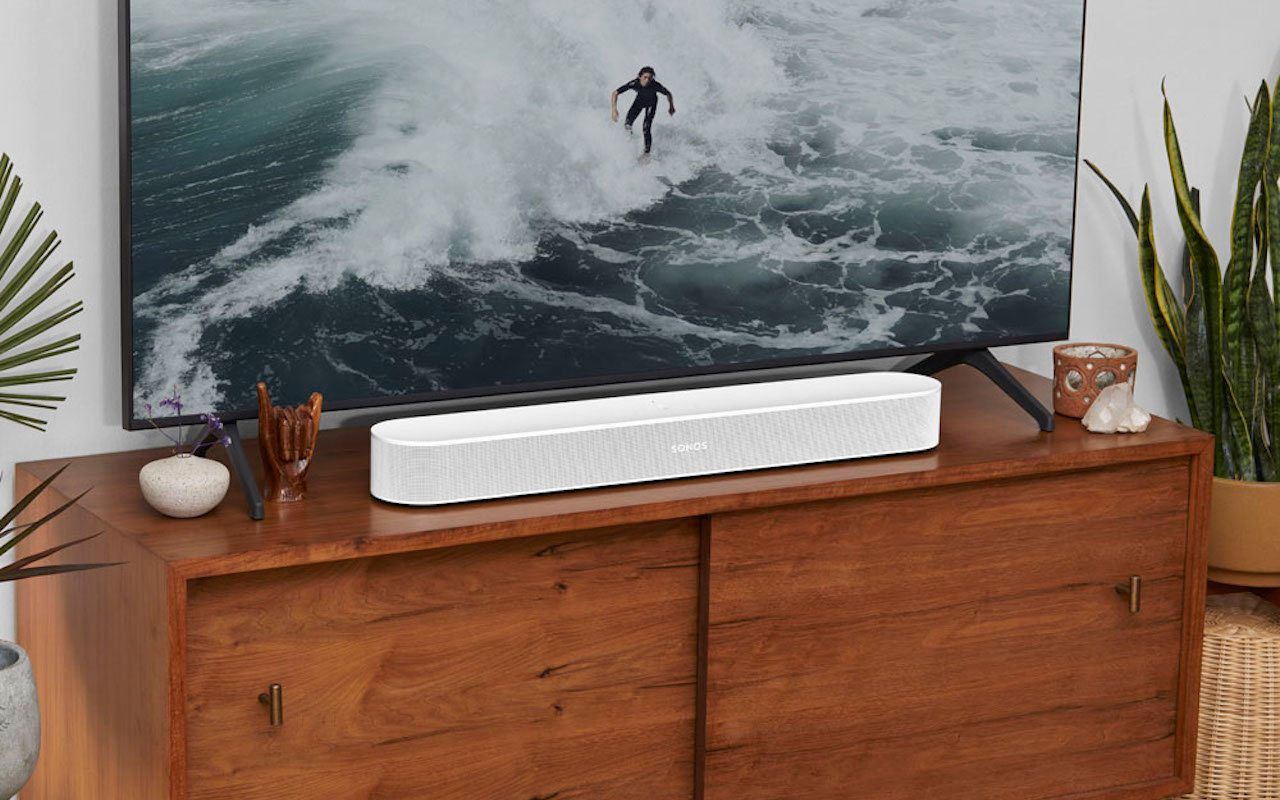 Looking for a soundbar to make movies feel more epic in your living room without an epic price tag to match? The second generation Sonos Beam hits quite the sweet spot. Adding support for Dolby Atmos to its compact form that delivers spacious sound, Beam (Gen 2) is an easy choice for anyone wanting great sound for under AUD$1,000.
From the outset, I always like to make it clear that I am a big, big fan of Sonos. Long time user since the S5 launched back in 2009, and have a speaker of one kind or another in every room of the house except the bathroom (though a Roam can work nicely in there if I'm listening to a podcast in the shower).
Soundbars have quite a mixed history over the past 15 years. My first encounters were with Yamaha soundbars in the mid '00s as the 'Home Theatre in a Box' era – usually requiring a mess of cable runs to the various channels and sub. I remember not being impressed at first, but as a renter at the time it certainly seemed a promising path into the future to get good sound at a minimum of fuss.
Arriving at a device like the Sonos Beam (Gen 2) feels like a fascinating milestone on this journey, bringing a stellar package of music and audio-visual features together into a package that is incredibly easy to setup and enjoy.
Beam (Gen 2) plugs into your TV over HDMI, requiring ARC (Audio Return Channel) support for 5.1 channel virtual surround or eARC to deliver its full potential with Dolby Atmos support.
Setup takes place through the Sonos app, which adds your Beam to a network of existing Sonos speakers or sets up your Sonos for the first time. Here is where you add all your audio services to stream through your speaker(s) (and there's more services supported here than any other system I've seen) as well as manage the tuning of your soundbar.
The biggest tuning feature is TruePlay, which is the easiest room setup in the business. Using your phone and the Sonos app, the speaker plays a series of audio sweeps and by moving around the room waving your phone the speaker adjusts the EQ to suit your room. You can also set 'Night Mode' that reduces dynamic range so movies aren't too quiet followed by explosive household rattling action moments. Plus a 'Speech Enhancement' mode to brighten voices if you're struggling to hear dialogue.
Sonos Beam (Gen 2) also comes wth Amazon Alexa and Google Assistant built in. You have to choose one or the other, and personally I choose neither. I like having a smart speaker in some parts of the house, but I never, ever want my TV speaker getting interrupted by a smart device query – especially due to an accidental trigger. But if that's your thing, it's here. Enjoy.
The sound quality is excellent, and in my comparison with a Sonos Playbar – the bigger soundbar that the Arc replaced last year – the new Beam (Gen 2) delivers a better experience in a smaller package. It's crisp and clear, and while the default TruePlay setting felt a little lacking in bass it was easy to up the bass a little in the settings and get exactly the feel I wanted.


The package is so clean and compact, and slim enough that it can sit in front of most TVs without covering the bottom edge of the screen. Where the Beam (Gen 2) would struggle to keep up with bigger systems is in larger rooms or sitting under a 65+ inch TV.
My wishlist remains adding a single HDMI passthrough to stop the Sonos soundbar from eating a precious HDMI port on the TV with no image to go with it, making the need for a separate HDMI splitter box a faster requirement for any household with more than three set top devices and/or consoles in the cabinet.
I can imagine some people might be considering whether to buy the Beam (Gen 2) or the Sonos Arc, which is over double the price. For the extra money, the Arc delivers a better array of drivers that send sound forward, up and out to bounce a more authentic surround experience than the Beam can offer on its own. But for the price difference, a Beam buyer could also purchase a pair of Sonos One speakers for wireless rear channels and still save some money.
If you're aiming to set up the 'ideal' home theatre setup and you want to wall mount your TV and your Sonos soundbar and fill an especially big room, the Arc is a great way to do it. If you aren't absolutely certain you want to go 'all in' or if this is for a second room or small room system, the Beam (Gen 2) is a great way to go.
Byteside Newsletter
Join the newsletter to receive the latest updates in your inbox.