HTC Vive Pro 2 review: ahead of the curve (too far?)
5K resolution @ 120Hz is amazing on paper, but sweet spot clarity is limited and you need an epic GPU to reach Vive Pro 2's full potential.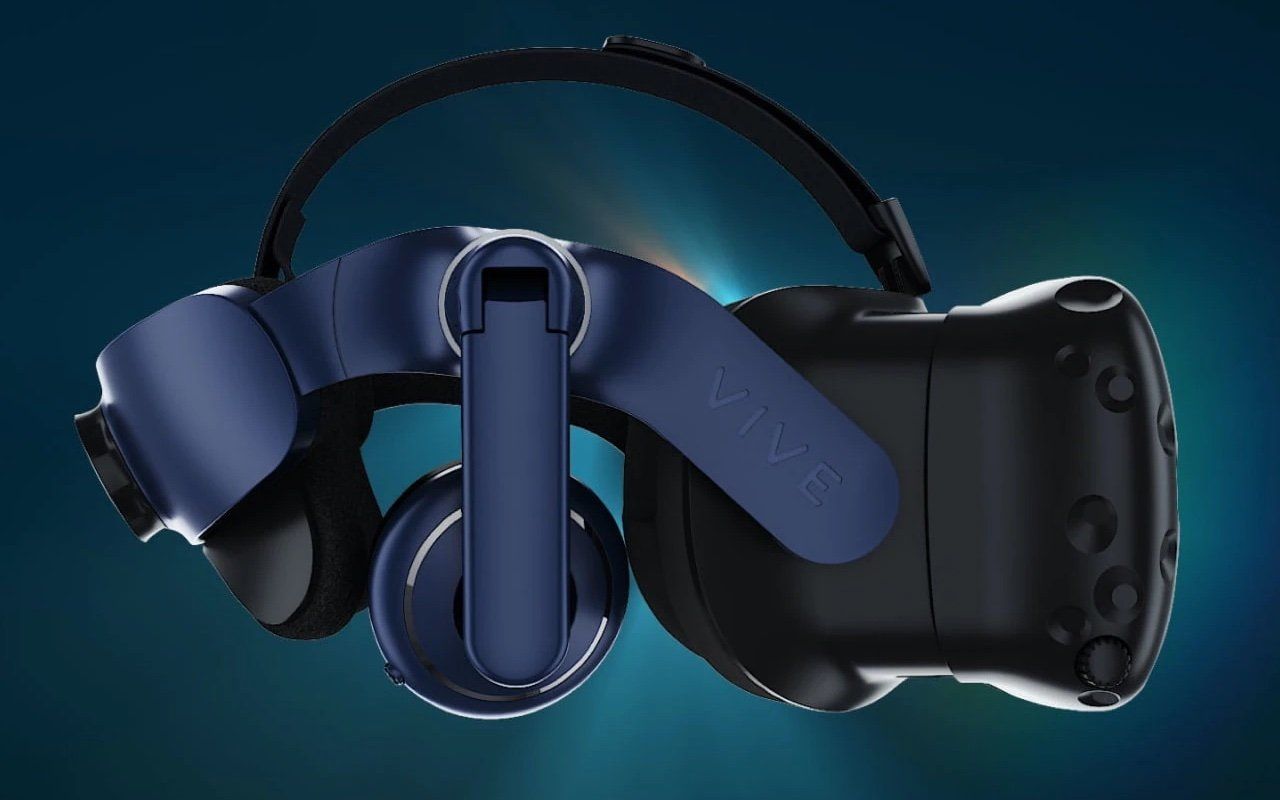 Are you looking for the perfect next generation virtual reality headset that delivers amazing resolution and a comfortably unified headset experience? The HTC Vive Pro 2 will take you there. But only if you have a $5000+ PC that can give it the power it needs.
I'm one of those people who has felt like VR has genuinely been ready to find its breakthrough moment "within the next five years" for the past, well, more than five years. Every headset that comes along feels either excellent but expensive or affordable but underperforming. So it has always felt like an ideal price-performance headset would be just around the corner.
The HTC Vive Pro 2 is the next generation "excellent but expensive" model, with the added bonus of requiring some seriously brutal graphics performance to reach its potential. Actually, even then, to run the Vive Pro 2 at its full resolution and frame rate you'll be waiting for a next generation GPU to get there.
The HTC Vive Pro 2 offers 2448 x 2448 resolution to each eye with a 120 degree field of view through a pair of dual-element fresnel lenses with built in over ear headphones and a comfortable wear for users with or without glasses. At full resolution it can drive 4896 x 2448 (that's almost 5K) at 120Hz. The headset runs via a single cable connector to a breakout box where USB, power and DisplayPort connections run out to your PC and power supply.
Our household has an original HTC Vive in regular use, so I got all the regular users to test out the Vive Pro 2 to see what they thought. By every measure the Vive Pro 2 should be a superior experience to the six year old hardware. But after testing the experience across everyone's favourite set of VR games and environments, we agreed we wouldn't be buying the upgrade anytime soon.
The problems weren't entirely the fault of the Vive Pro 2, though the improved field of view was surprisingly less fulfilling than hoped. The biggest flaw at a hardware level remains a tight clarity sweet spot, making the experience slightly more expansive but keep your eyes focused in on much the same visual area.
Running the Vive Pro 2 out of the box on a high-spec gaming laptop with an RTX 3060 GPU, the default settings led to some feelings of VR motion sickness that no one had experienced in our house in a long time because the system was lagging. It took a few tests to find that we had to manually reduce the resolution of the headset and its frame rate to get back to something smooth enough to enjoy. We settled on the lowest 'Performance' setting of 2448 x 1224 @ 120Hz, but the 'Balanced' setting of 3264 x 1632 @ 90Hz was also good.
I don't doubt that when an RTX 40 Series GPU or similar 'next gen' graphics tech comes along the Vive Pro 2 will start to enter its element and push all its pixels at peak performance. And it's nice to see hardware built for the future instead of just chilling in the past. But with the lensing still driving a relatively small sweet spot it seems like we're still not quite there for VR immersion where your eyes can glance around the space instead of needing to keep turning your head to maintain your eyes at the centre of the screens for the ideal image clarity.
I definitely sound down on the Vive Pro 2, and I am more disappointed than I expected to be. I love VR and I want it to get to that 'moment' where it's easy, affordable and reaches the next tier of mind-blowing like the first time I put on my Vive. For now, that Vive keeps our household thoroughly entertained and immersed and in love with VR.
With other new hardware from Oculus, HTC and others continuing to arrive pitched toward accessible-but-mediocre performance or high-end rigs that still leave questions around finding 'perfect' VR performance, it feels like there's still a lot of waiting to do for that breakthrough moment to arrive.
Maybe it just needs another five years to get to that place. This time for sure.
Byteside Newsletter
Join the newsletter to receive the latest updates in your inbox.