The therapist in your phone: are apps the answer to our mental health crisis?
We check in with users and professionals for insights on the value of digital mental health services in offering anywhere, anytime support.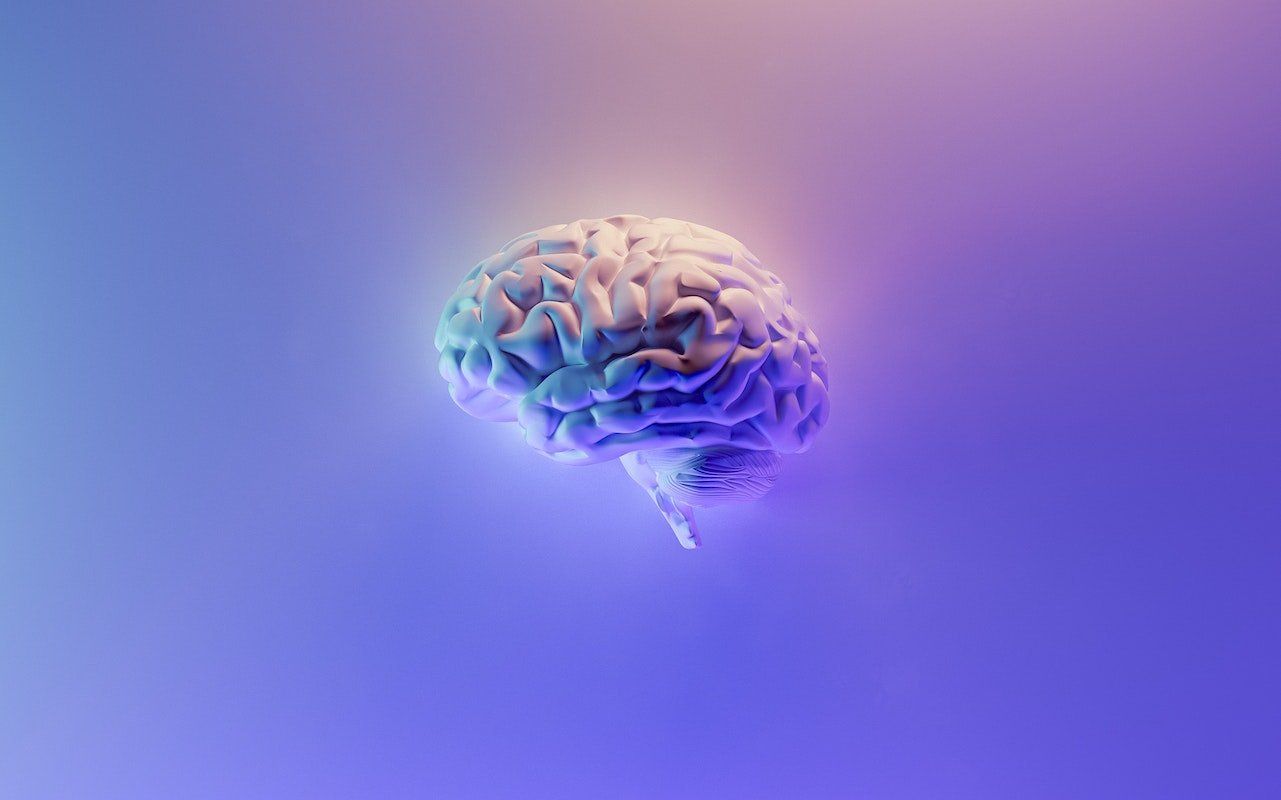 Despite campaigns designed to bust stigma and get us talking about mental health more freely, seeking help can unfortunately still be a taboo subject. But mental health struggles can affect anyone.
In November 2020, UK charity Mind reported that more people had experienced a mental health crisis during the first few months of the COVID-19 pandemic than ever previously recorded, with calls to its helpline rising to twice their usual volume on some days. Researchers also found 42% of Americans reported feeling anxiety or depression in December 2020, an increase of 11% on the previous year.
Like many other aspects of modern life, healthcare is increasingly moving online. The pandemic accelerated this dramatically, with many in-person doctor visits being replaced by virtual consultations. This isn't expected to be a temporary shift, with experts believing that telehealth services will outlast COVID.
Given everything else, it's no surprise that new digital and app-based mental health services have been taking off over the last few years. But are they helping?
Apps claiming to help users with their mental health struggles have been around for years, offering everything from mindfulness meditations to gratitude journaling. In 2016, Scientific American reported that most of these apps had not been tested to determine their efficacy, though more research has been emerging since.
One interesting meta-analysis found that there was no significant difference in the efficacy of Cognitive Behavioural Therapy (CBT) delivered online versus face-to-face.
Many therapists and counsellors have been offering online and virtual sessions for their clients since at least the 1990s, but digital mental health services took on a whole new meaning with the launch of TalkSpace in 2012. This online therapy platform is built on a system the company calls Unlimited Messaging Therapy. Each user is matched with a licensed therapist and given a private online "room" to communicate with them. The user can message the therapist at any time, 24/7, as much as they like.
There are now numerous similar services on the market, all offering variations on the same theme: connect with a therapist online, message them any time, and receive responses. Some also allow users to schedule live phone calls, video calls, or instant messaging conversations with their therapist. Some services you may have heard of include BetterHelp, Regain (for couples), and online-therapy.com (which specifically offers CBT).
I spoke to people who have used these virtual therapy services to learn more about why they're so popular, whether they work, and whether they're likely to replace traditional mental health care any time soon.
Affordability
While provisions are different in each country, government-funded and free services to combat mental health problems are often over-subscribed, difficult to access, and come with lengthy waiting lists. They are also not suitable for everyone's needs. But with counselling costing anywhere from $60-120 per hour in the USA, $100 per hour on average in Australia, and £45 per hour on average in the UK, private mental health treatment is financially inaccessible to many people who may desperately need it.
Online therapy services are usually offered on a subscription basis for a set monthly or weekly fee which can work out significantly cheaper than traditional private therapy. Helen* says she used BetterHelp because it worked out cheaper than seeing a therapist in person, a sentiment echoed by many users.
Speaking to Mel Riley, a Senior Accredited Psychotherapist, she feels concerned that these comparatively lower-priced services might devalue therapists' work, leading to some working for far less than their time and expertise is really worth.
"People might use these services because it's cheap for them, but I wonder if it's also too cheap for the therapists to earn a decent living," she says. Perhaps, as in so many other fields, some mental health care professionals are turning to this "gig economy" style of work to make ends meet in the wake of rising costs of living, the pandemic, and widespread economic instability.
Flexibility and accessibility
Another reason cited for choosing app-based therapy is the ability to connect with their therapist at any time, instead of waiting for a designated weekly session. This flexibility enables busy people to access support on their own schedules. It also eliminates the cost and time investment of travelling to appointments, and even makes counselling more accessible for people for whom health issues or disabilities make attending appointments difficult.
Ravi, who runs Rockstar Marketing and has used several online mental health support services including 7 Cups of Tea, says, "it's not always possible to get in-person therapy, and sometimes you need support at different times outside of your in-person session." He adds that it was useful to find a way to talk through day to day struggles as they happened, rather than waiting for a scheduled slot.
Crisis management vs long term progress
Mel sees that the 24/7 nature of online therapy can mean it becomes a form of "firefighting" rather than a mechanism for sustained and ongoing self-developmental work.
"I think of it like a house," she explains. "If you're fixing broken windows all the time, you ignore that the foundations are a bit wobbly and don't do the deeper work on your behavioural patterns or identity building."
She does note, though, that this access to fast support from a professional can help to relieve the burden of crisis management on friends and family, which can quickly strain and overwhelm relationships.
Being able to contact someone quickly can be useful for a person in crisis, but it may not be the most conducive way of building long-term coping strategies. Traditional therapy offers a regular and contained space to do the work required not just to get the client through a particular crisis, but to improve their mental health in a longer term and more sustainable way. But this is less due to the medium than the format and frequency of therapy.
"I have clients online and in person," Mel says. "Both of those modes allow us to explore and do the work."
Ravi echoes this sentiment. He has had traditional, in-person counselling and CBT as well as using online services.
"It's good to have an hour or so a week dedicated to getting support, and you can go a lot deeper in-person," he says. "I like apps because they're easier to use and can support you day-to-day when you're not getting in-person support, though. A combination is good."
Different approaches work for different people
Mental health is uniquely personal and complex, and there is no one-size-fits-all approach that can account for that.
Helen eventually stopped using online apps due to the cost and because she moved and had to change counsellors (even online, therapists can only practice with clients in the same state or country due to licensing regulations). But she describes her overall experience as very positive.
"I'd absolutely recommend it - it was very convenient and much more cost-effective than traditional therapy," she says.
Ravi also says he would recommend online mental health support to others. "It seems there are many services available, so test out what works for you," he adds.
Apps and online services can be useful, and many happy users can attest to their efficacy. But they should be seen as another tool in the toolbox for tackling our individual and collective mental health concerns, not a comprehensive solution or a replacement for more traditional modes of treatment.
*Names changed for privacy
Byteside Newsletter
Join the newsletter to receive the latest updates in your inbox.