Slow down for 'new phone' day
When upgrading to a new phone, it's worth taking the moment to think about everything you do with it.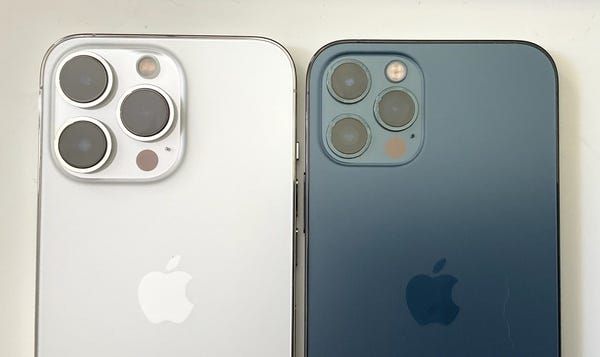 I've just received a new iPhone 13 Pro for testing and as part of that process I do a full phone transition from a past device so I can use it as my main phone. Going through that process reminds me that it can be a valuable moment in updating your whole outlook on the way you use what has become the most essential piece of tech in our lives.
There are always the obvious 'make sure you backed up properly' and 'run your updates' tips, but I wanted to look at a more mindful aspects easily ignored in the rush to start using our shiny new toys.
We typically receive our new phone in business hours, and the urge is to just get everything moved across by lunchtime so we can be taking photos and showing off before the day is out. And that's not a terrible idea, we want to enjoy these things. I largely let the automated process happen and the basics are transferred within half an hour.
But it's the process of going through each app and getting everything logged in correctly on the new device that is worth doing slowly.
Is each app worth keeping?
What can you delete?
Should you update any given password?
Should you delete an account properly if you're never going back? Remember that you can delete an app, but if you created an account for it that data could float around online forever. Doing this part slowly gives you a little more brain space to make good decisions about your digital footprint.
Over the past decade the basic core of a smartphone – an internet device that you can install apps on – has remained the same, but the features they offer has evolved dramatically. How often have you given yourself a good hour to just slow down and explore what's new? To read the settings menus and look for new options, or to pull down your phone's control area and see what all those buttons can do?
We're often in such a rush to start using things we've stopped giving ourselves time to learn how to use them.
I know there's plenty of features in a new device I haven't learned properly, and other people call me an expert on such things. So if you think you already know it all… you probably don't.
I think we'll all get more from any new piece of tech if we let ourselves enjoy the process of discovery more.
---
My rapid review on the iPhone 13 Pro?
The new camera is a much bigger upgrade over the iPhone 12 Pro than I expected. It's visibly larger, and that 3x lens is very, very nice. Especially for non-Max iPhone users, the jump in camera will be very impressive.
If you already buy phones annually, you don't care what anyone else thinks. If you wait a few years for a 'good' upgrade, this year feels like a good one. That camera plus a big internal redesign that makes room for a bigger battery makes it an overall good year for new buyers.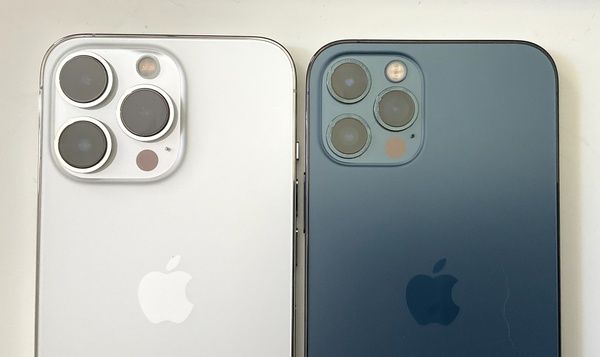 ---
More on that...
How to buy a new iPhone or Android phone in 2021: CNET's shopping tips
From battery life and camera skills to finding big discounts in the sales, here's what to look for when buying a new iPhone or Android phone in 2021.
The most important iPhone ever
Horace Dediu does some of the most interesting analysis out there on Apple. This one on recently passing 2 billion iPhones has plenty of interesting insights.
A data analysis of the history of improvement in Apple's chip hardware. Plus a nod to the new macro photography capabilities.
Brain food
It's hard to be a moral person. Technology is making it harder.
Digital distractions such as social media and smartphones erode our attention spans. Could they also be making us less ethical?
Gift card gang extracts cash from 100k inboxes daily
Some of the most successful and lucrative online scams employ a "low-and-slow" approach – avoiding detection or interference from researchers and law enforcement agencies by stealing small bits of cash from many people over an extended period.
The inside story of the most daring surveillance sting in history
Billed as the most secure phone on the planet, An0m became a viral sensation in the underworld. There was just one problem for anyone using it for criminal means: it was run by the police
Amazon's AI cameras are punishing drivers for mistakes they didn't make
Amazon delivery drivers say surveillance cameras installed in their vans have made them lose income for reasons beyond their control.
Cool
Find tracklists from movies & TV
Last week's episode of Ted Lasso had a particularly excellent soundtrack. A search later I discovered this amazing website that offers up tracklists for TV and movies galore. A super handy resource!
Byteside Newsletter
Join the newsletter to receive the latest updates in your inbox.