SteelSeries Rival 5 review: nine buttons are great – if you can reach them
Extra buttons are great for so many games, but we're not quite sure who has hands that can use them all effectively.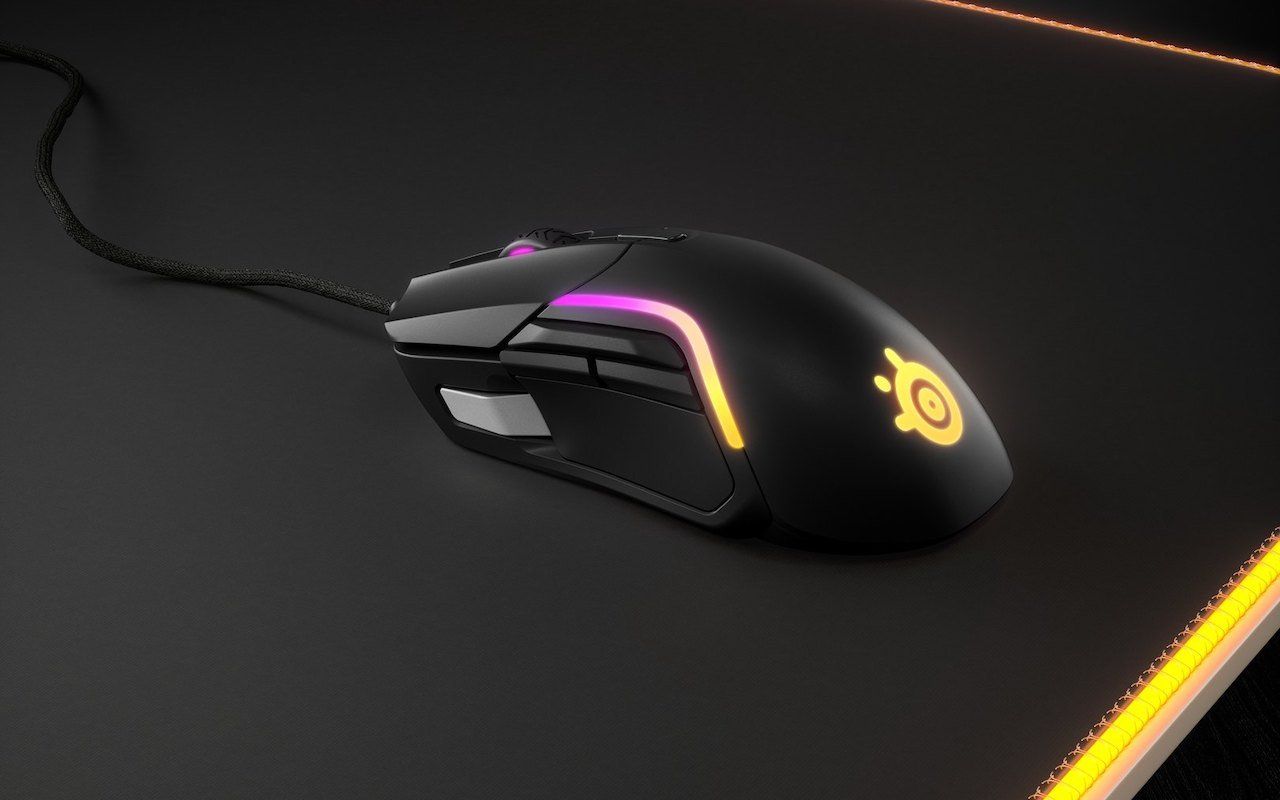 I'm a big fan of whacking extra buttons all over a mouse. I play a lot of fantasy epics where you're worried about a lot more than just clicking heads. I've already got a mess of key binds organised around WASD, so being able to get more than just the usual 3-4 buttons on the mouse can be a big help.
I used a Corsair Scimitar for a long time, which had a 12 button 4x3 grid on the thumb side. It's a great idea, but in practice only around five of those felt practical to use by feel alone. Partly due to the spacing of the buttons, but a big factor was that the buttons ran a long way down the body away from my typical thumb position.
I had moved away from that mouse a while back to simplify my setup, but I'm always on the look out for anything that gives me bonus buttons in a more practical configuration.
Enter the SteelSeries Rival 5: a fully wired model with nine buttons and RGB galore, could this be the ticket?
Not for me.
Out of the box, moving from the SteelSeries Aerox 3 Wireless, this felt chunkier in the hand – totally makes sense, the Aerox is a slim and super light unit. But pretty quickly it started to feel like the Rival 5 was just a little too big.
Experts love to dive into discussions over the kinds of grips people use to hold a gaming mouse. Claw grips, palm grips... I feel like mine is somewhere between the two, where I do put emphasis on how my thumb and my pinkie finger are gripping at the outside, but giving over some of the pressure to my palm to give my thumb a chance to move and actually use these extra buttons.
The Rival 5 wheel feels nice to scroll and the positioning of the extra buttons seems great... for eight.
Standard button slots: Left-click, right-click, sensitivity toggle, scroll wheel click.
Extra button slots: Thumb 1, thumb 2, thumb flick up / flick down, big silver thumb clicker.
The two thumb buttons are great, nice and easy to reach. The up-down toggle switch, also near the thumb, is a clever idea but I never quite found the right way to assign it to make it feel especially useful. But I can imagine plenty of folks will find a way to use it (and SteelSeries offers suggestions for various games on the Rival 5 website).
The silver button down the far end of the thumb side? I just don't know how to ever reach that one in the heat of the moment. It's so far away from how I hold the mouse, and if I adjust my hand position to try to accommodate I find I can no longer tap the other thumb buttons easily. I struggle to see any grip that makes this one seem close enough to reach in the heat of the moment. Maybe for options between rounds or outside the heat of combat?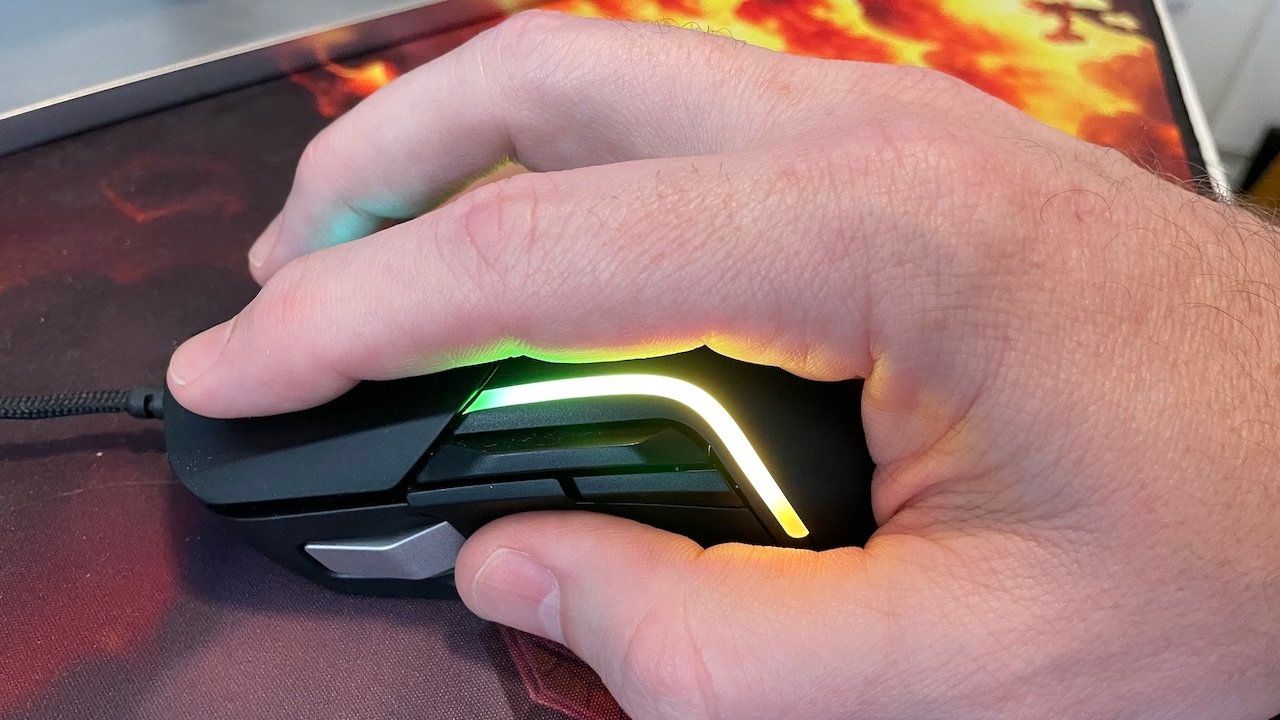 Ultimately that initial feeling that the mouse was just a little too large. In width, I found my ring finger felt stretched out to the side to get off the surface of the right-click, and that problem with the reach to the silver thumb button all adds up to being too spacious overall. It feels like just a few millimetres are making all the difference, in the wrong direction.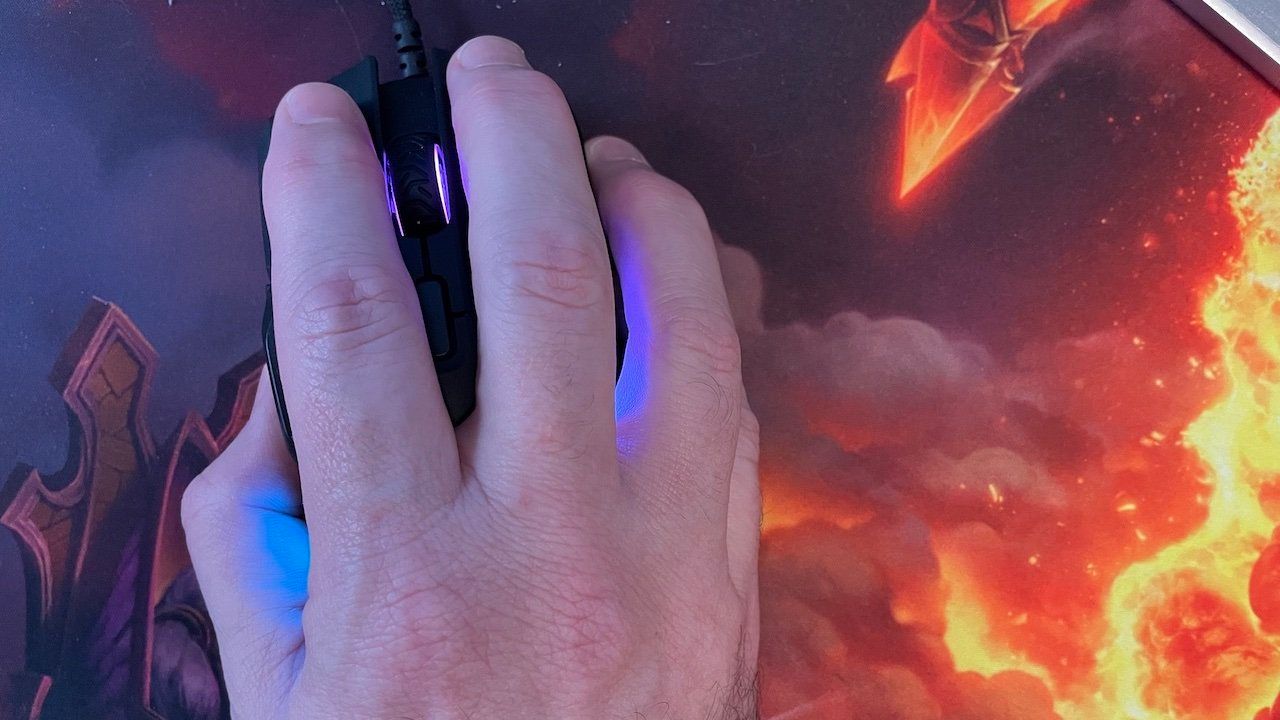 This really hit home when I started testing the SteelSeries Prime mouse (review coming next week). Suddenly the tension that had started to build up in my hand due to the not-quite-right sizing of the Rival 5 for me was released.
Now I can't help but wonder if there will ever be a 'lots of buttons' mouse for me out there that isn't too big to reach the buttons comfortably. Do the components just need a lot of extra space inside so that you can't have those extras in a small body?
On all the other fronts, the Steelseries Rival 5 operates as well as you could hope. Even without tweaking the software the mouse just plugs in and works fine, with buttons assignable across most software I tested. The sensitivity toggle seemed to reset each time I restarted the computer (to the lowest setting) which was annoying, but a firmware update sorted that – make sure you run that ASAP if you're buying one.
The SteelSeries software isn't a big drama, though it does look like the company is getting carried away trying to make it the latest 'do everything' gamer software (with new features like video clip capturing) which feels annoying when you just want a light package to make your mouse, headset or keyboard be awesome.
If you want the extra buttons over a standard gaming mouse option, I get the feeling the Steelseries Rival 500 has a more practical layout (but I haven't had hands on with that one to test it out) and it costs around $10 less. Less fancy lights but smart button placement that all seems well within reach.
But I'm more and more of the feeling that I'll never find that 'just right' feeling for lots of buttons in a mouse size that fits comfortably in my hand.
Byteside Newsletter
Join the newsletter to receive the latest updates in your inbox.