Crows, killer castles and death: the Acid Nerve team talks Death's Door
UK indie team Acid Nerve discusses the success of Death's Door, which nearly outsold the lifetime sales of their debut game in a few weeks.
Mark Foster and David Fenn are overwhelmed: in just the space of a few weeks, the latest game from the two UK-based developers has nearly outsold their debut title from six years ago.
Acid Nerve, the studio Foster and Fenn founded, has delivered a certified hit with Death's Door, an action-adventure game akin to the classic Legend of Zelda games of old. More than 100,000 players have already assumed the role of a sword-wielding crow reaping souls of the dead, a number I estimate will increase exponentially given the game's brilliance.
"As a company, [Death's Door] is definitely our biggest success," Fenn said.
Titanic effort
Prior to Death's Door, Acid Nerve released its first game, Titan Souls, under the highly-regarded Devolver Digital publishing label in 2015. The studio's debut was an action boss-rush game with a twist: every boss only required a single hit to defeat, One Punch Man-style.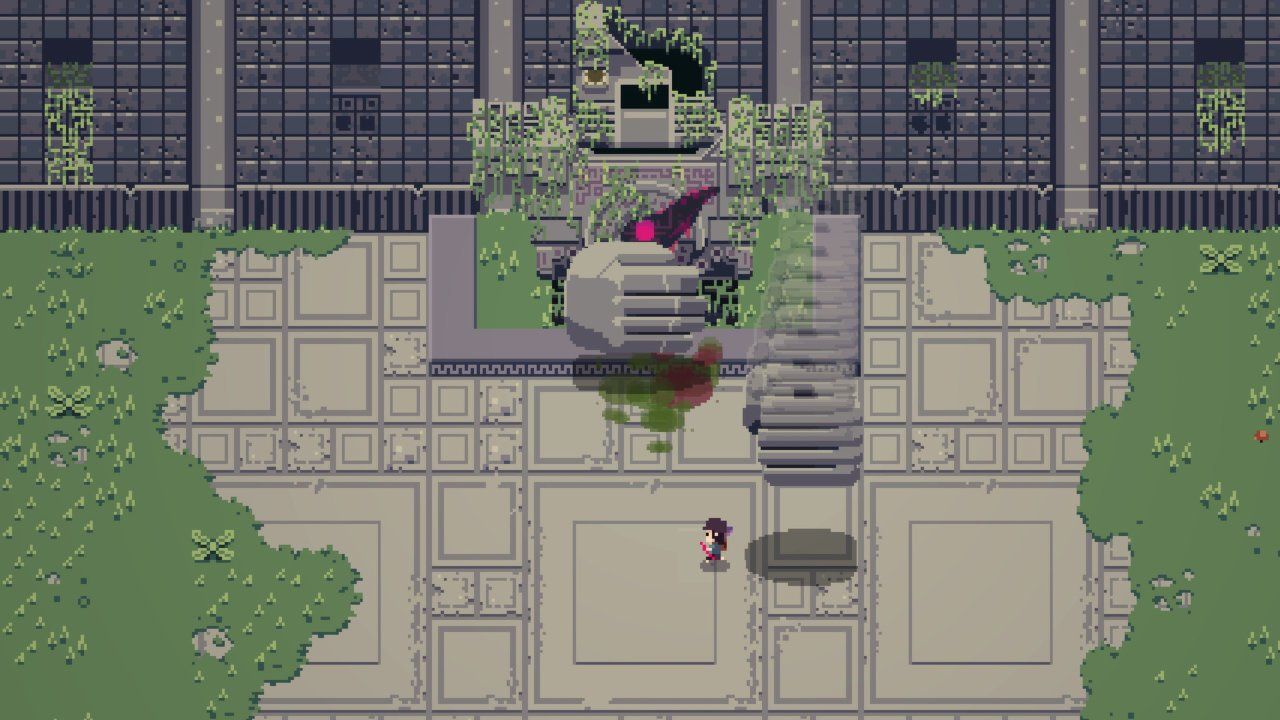 Titan Souls' challenge was in finding each unique enemy's weakness to exploit, which was easier said than done. Discovering the bosses' respective Achilles Heel was tough enough. Then you needed to execute the solitary decisive blow.
Titan Souls launched on PC and PS4 to a reasonably warm reception, but its singular, punishing focus was off-putting for some. According to Foster, time has been kind to the studio's first game, with people warming to the boss-fighting title in recent years.
"At the time, [Titan Souls] was a bit more divisive; it was a bit of a Marmite-type game where some people really liked it and some people really hated it," Foster recalled.
This divisive reaction six years ago had the team nervous about the launch of Death's Door, anxious to see how people would react to their latest effort.
They needn't have worried.
Adding to the sheer volume of players through the eponymous doorway, critics have lauded every element of Death's Door, from its eye-catching visuals to the brooding soundtrack and action-filled gameplay.
"[Death's Door has] almost passed the lifetime sales of Titan Souls on Steam, in terms of gross money made," Foster said. "That's kind of insane considering it's only been out for two weeks [at the time of the interview] and Titan Souls has been around for six years."
One aspect Fenn believes has led to Death's Door's immediate popularity and positive feedback is the game's greater width of game systems. More than just tight action sequences, you can level up RPG-style attributes such as strength and dexterity, and try different weapons if one approach doesn't work.
"There was also a conscious decision during development that we didn't actually want it to be as hard as Titan Souls in general as well," Fenn said.
He's quick to note the duo "consider Titan Souls an absolute success" as it kept the studio going and paved the way for Death's Door to follow. Not before taking a break and working on a personal project, however.
Painting a crow
After building grand boss battles in Titan Souls, both Fenn and Foster knew they didn't want to immediately make something bigger in scale. What resulted was the colourful Telepaint, a rhythm-based puzzle game for the App Store.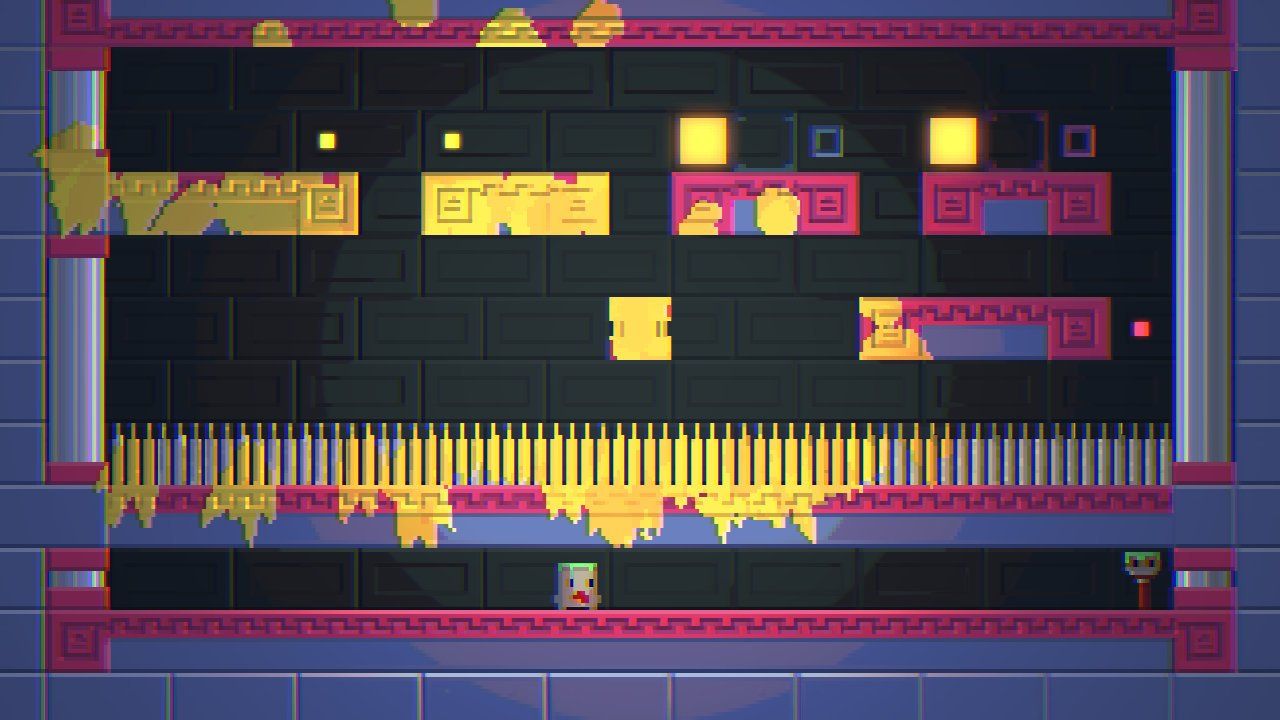 Telepaint was an opportunity for the Acid Nerve duo to work on something at their own pace, working three-day weeks to put something together and learn new development techniques. Foster coded Titan Souls entirely using the C++ programming language and used Telepaint as an opportunity to learn how to use the Unity game development engine, which would eventually be used to make Death's Door.
While they were happy with how Telepaint performed, they also recognised it was a project for them, more than it was for commercial success.
During development on Telepaint, the two developers created some prototypes for what their next big game would be, but they couldn't get something they were happy with. Early prototyping included the themes of doors and the afterlife, sans the popular crow characters, and it took on another boss-rush format, but it resembled a Titan Souls sequel more than the expanded scope its developers were seeking.
After taking a break from making prototypes, the pair returned to thinking about what game they wanted to play, using that as a guiding principle for the ensuing development. For Foster, Japanese developer FromSoftware's labyrinth-filled games like Dark Souls and Bloodborne provided a blueprint on how to build interconnected worlds. Fenn, being a longtime Nintendo fan, would think of how the beloved company's major franchises would approach level design, and took major world design inspiration from the 2013 Zelda title A Link Between Worlds.
"The way [our inspirations] lead into development is more in terms of what we are excited to make, so our starting point is always: 'what do we want to play and what are we passionate about making?'" Fenn said. "So naturally that's going to resemble everything we've ever enjoyed in our lifetime of playing games."
One thing became increasingly clear to the two men: they wanted to make something bigger and more fleshed-out than Titan Souls.
After revisiting a combat prototype and including a little crow character Foster describes as "the soul of the game", Acid Nerve pitched the idea of Death's Door to the folks at Devolver, who liked the concept and provided the means to bring more people onto the project.
Opening the door
Although the differences between Titan Souls and Death's Door are vast, core tenets of Acid Nerve's debut are sprinkled throughout the crow-filled caper. One early moment in Death's Door stands out; when facing off against the Urn Witch — the first major boss encounter — it's possible to interrupt one of her attacks and completely disrupt the flow of battle.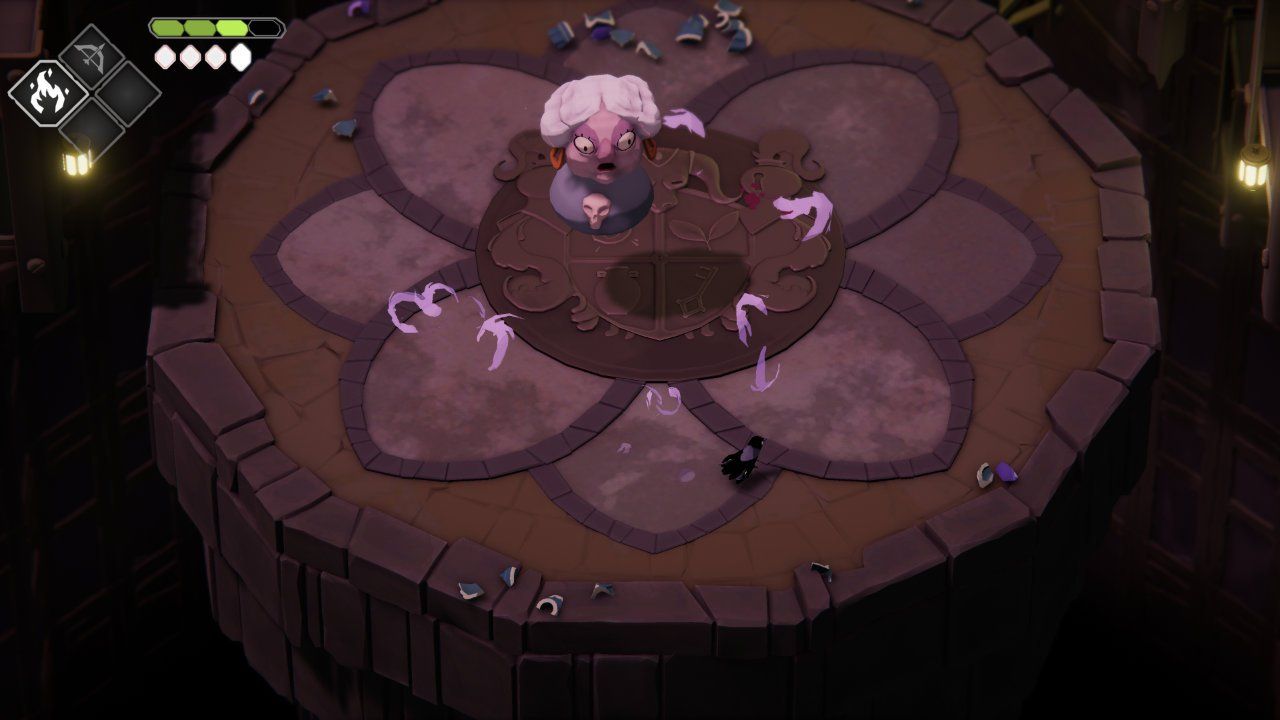 As soon as the wretched foe begins to fire projectiles from her urn in a circular, bullet-hell-like motion, you can launch a magic fireball into the urn's spout by timing it at just the perfect moment, setting the witch ablaze and letting you get multiple hits in while she's stunned. While it's not a one-hit knockout like with Titan Souls' colossal bosses, the experimental combat and secret weakness is a brilliantly clever flourish that makes a seamless transition into Death's Door.
Beyond minor touches such as these, Death's Door looks drastically different to anything Acid Nerve has done before: predominantly because of the transition from pixel art to a fully 3D isometric world.
Part of Death's Door's appeal is due to its striking visuals; blending muted tones of dungeons with vivid splashes of light and colour sets a world full of mystery, begging to be explored. Frits Olsen provided the art direction for Death's Door, crafting naturally-lit areas juxtaposed against the characters' subtle toon shader. Juxtaposition forms a major part of the game's setting, which was established early in development, along with in-game lore where some characters are able to live forever at the expense of others.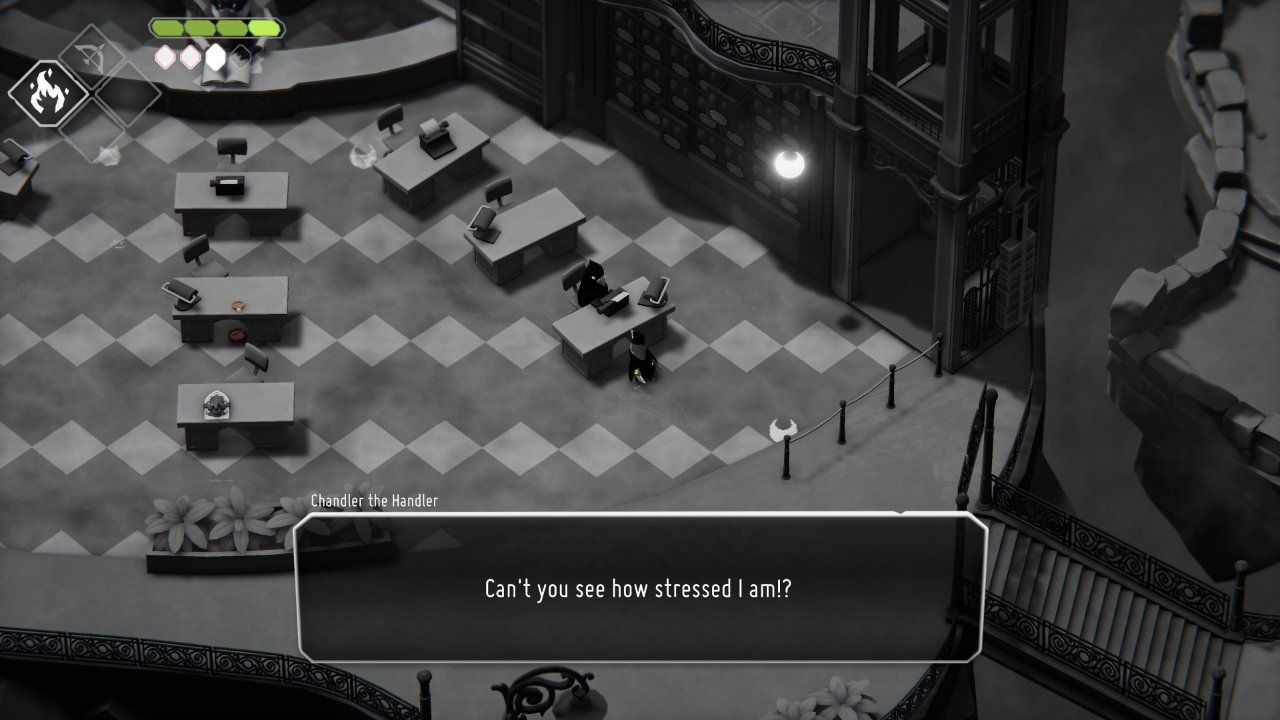 "[We started] from the seed idea of [Death's Door] being about this door that leads into the afterlife, and the way the flow of souls and reincarnation has been completely taken over by this bureaucratic operation," Foster said.
"[This setting came first] and the idea of this world and the atmosphere, the mood of it being this world without death where it's kind of bleak and weary — like a tired, stagnant world," Fenn added. "And then we thought the most interesting way of developing that world would be to have characters living in it who are just trying to make the best of the situation and try to just get by."
"Like real life, when things are bleak there are still people who are trying to be positive and making things funny."
From here, the contrast between the light of the characters and the darkness of the world took root, which informed both the visuals and the narrative conventions of Death's Door. There's plenty of levity at every step, including the act of playing as a tiny crow taking on a hulking mechanised cathedral mini-boss — an absurdity reminiscent of fighting the Hell House in Final Fantasy VII.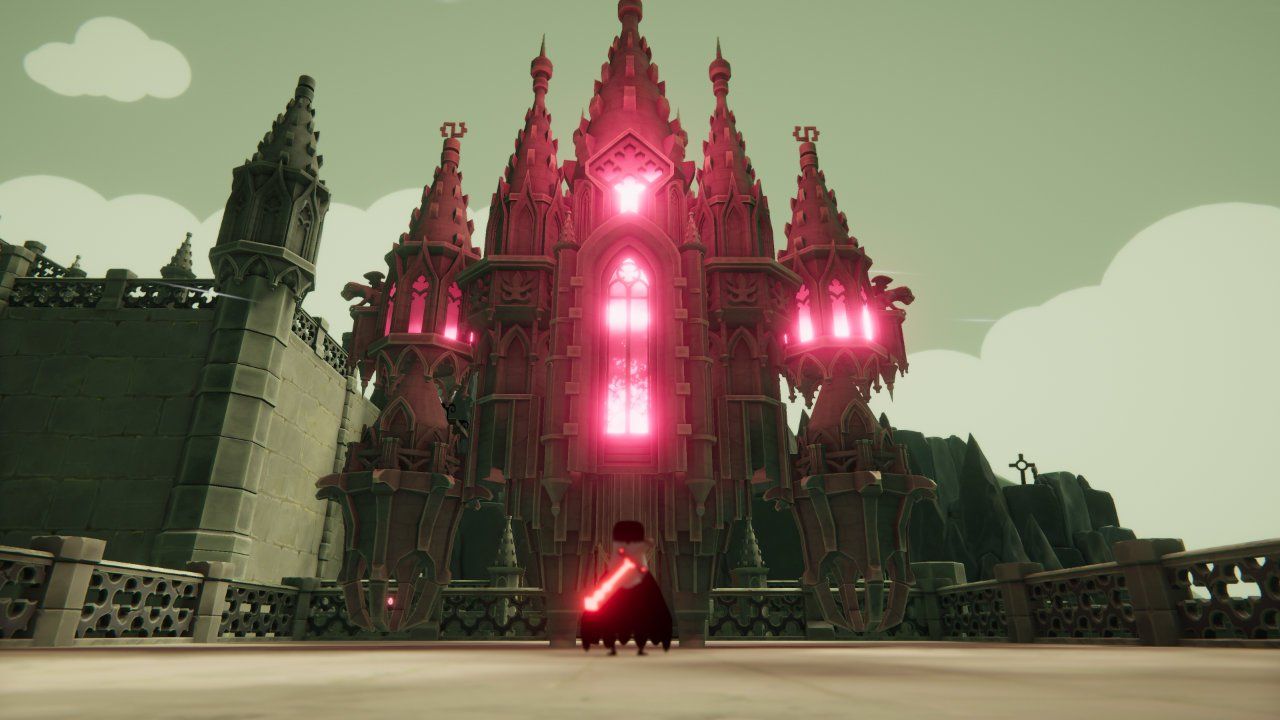 British humour also features prominently in the narrative Foster created for Death's Door, which also included work from videogame designer and script doctor Graham Goring, ensuring plenty of witty dialogue and silly moments to break through the sombre themes. And trust our Commonwealth colleagues to integrate an achievement for beating the game while solely wielding an umbrella as a weapon.
The sound of death and videogames
Indie games exploring macabre themes such as death are nothing new. Perhaps better situated than mega-budget triple-A games, indies often make clever use of the interactive medium to make a statement about the world. Recent examples of smaller teams exploring themes of death and what it means to move on include Spiritfarer, I Am Dead, and the Australian-made Necrobarista.
Death's Door doesn't shy away from heavier discussions, framing them in an interesting way through playing as a cute and innocent crow simply doing their job. While neither Foster nor Fenn deliberately set out to make a videogame to provide commentary on death, it flowed organically from their original vision of a door to the afterlife.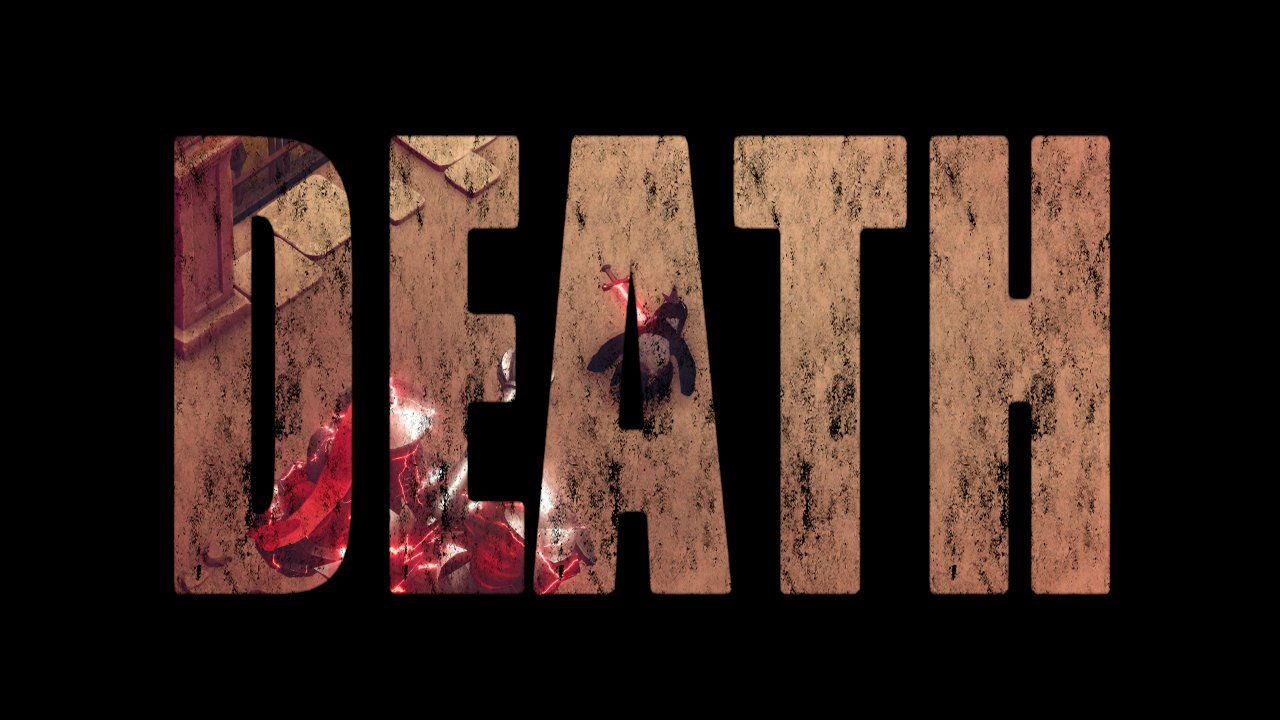 A strong core vision to reference helped to make several creative decisions much easier down the line, including Fenn's work on the soundtrack. He previously composed the score for Titan Souls, in addition to composing for Spanish Studio's Moonlighter, an indie game about dungeon-crawling and shopkeeping.
"When we did [Death's Door's] original prototype, I think we nailed the mood then, and then we fleshed it out from there for the full game," Fenn said. "It's been quite nice having the mood of the soundtrack be locked in from the very start of development."
"If you start composing a game well into development, there can be a lot more figuring out of what mood is going to match the game, so [having the mood locked in has] worked pretty well for us."
Fenn recently shared a Facebook post of his from 2011 that reads: "I could make a fucking great soundtrack to a game. That's pretty much what I have to offer to the world."
On top of handling production and much of Death's Door's level design, he found a way to make a soundtrack he — bashfully admits — was truly proud of.
"[The Death's Door soundtrack is] something that I'm really proud of, that really does justice to myself," Fenn said. "I've been loving games music for 30 years, so [this soundtrack is] something to finally be like 'okay, this feels like what I can contribute to games music'."
In a game full of many highs and strong design elements at every layer, the soundtrack to Death's Door is an absolute highlight. It elegantly captures the juxtaposition between melancholy, tension, and hope via tender piano pieces, through to bombastic choral arrangements. In fact, the soundtrack's main theme was originally written back in 2015, which Fenn saved especially to use in Death's Door.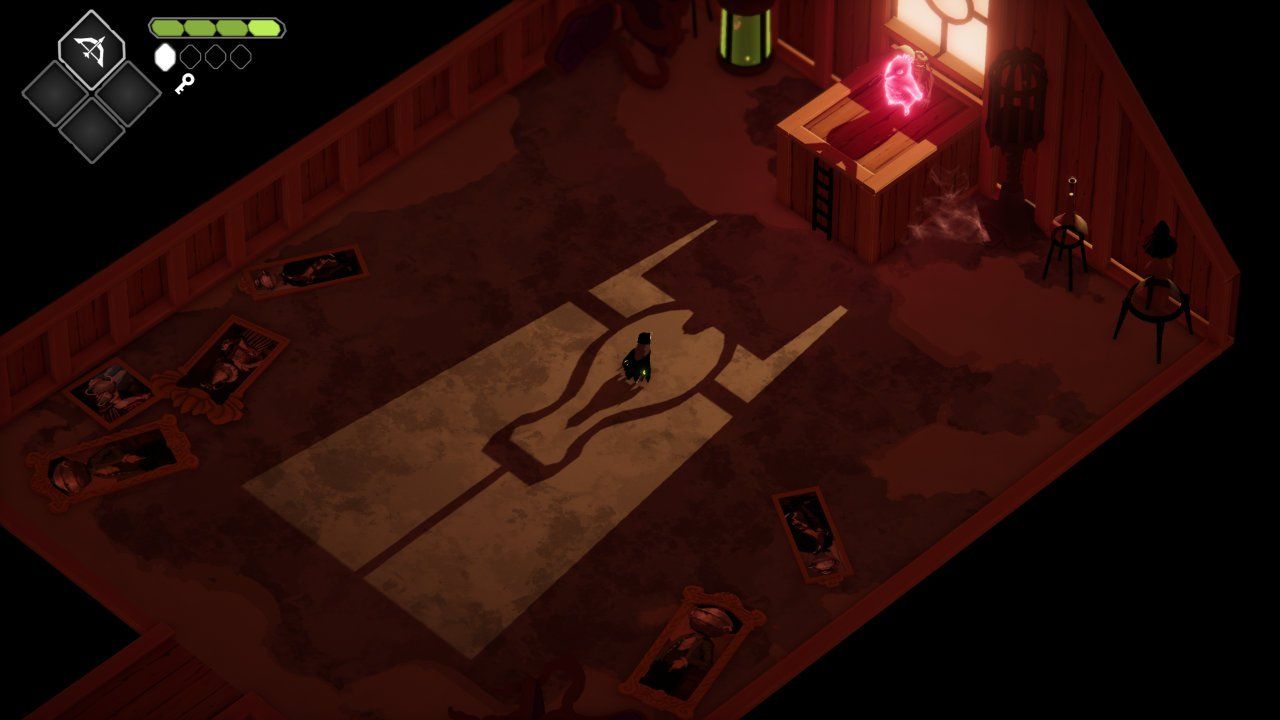 As for Foster's main sense of pride, he's really pleased with how the themes of Death's Door coalesced alongside his writing, in addition to a highly collaborative approach to game development he likened to the improv rule of always saying yes.
While the latter point led to plenty of extra work, like spending the rest of any given day experimenting on fine touches, such as synchronising the music to a level's moving parts — like the pistons in the Urn Witch's lair — the duo were thrilled with the outcomes, as were Acid Nerve's contractors.
"I think we had quite a good morale (during development)," Fenn said. "I remember one of the artists said towards the end, looking back at all the concept art, he couldn't believe how much of what he had drawn actually is in the game — it's not a common thing for a lot of artists in game development."
Next on the Acid Nerve agenda is a combination of bug-fixing, and taking a well-earned holiday, having spent much of the past three years on Death's Door.
If you haven't played it yet, Foster concisely sums up a significant reason why you should.
"People just love the idea of being a crow with a sword," he said, somewhat surprised at the revelation.
If games like Untitled Goose Game have taught us anything, there's always a demand for violent birds.
Death's Door is out now on PC and Xbox consoles.
Byteside Newsletter
Join the newsletter to receive the latest updates in your inbox.