Answering the call
Phones have fallen victim to becoming an open platform with no barriers to entry and a simple system for computational calling to make it a breeze for scammers.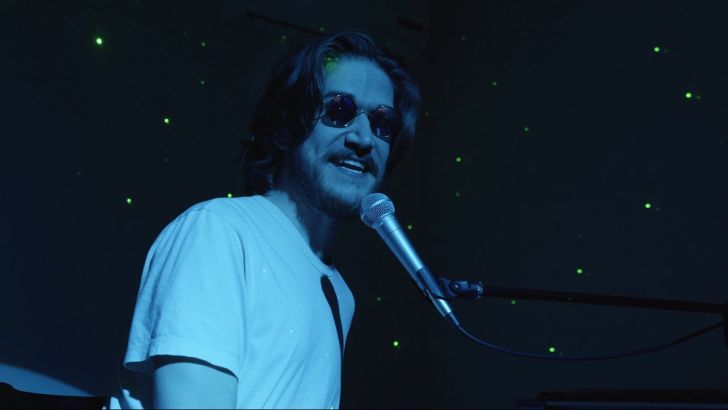 I'm working on an article about the death of the telephone.
It kind of feels obvious.
Phone calls, huh? Who likes doing those anymore?
But it's not just that. It's that we should be fighting harder to preserve it as a platform.
The wild increase in dodgy robotic calls makes it feel impossible. Calls that aren't just from overseas, but calls that pretend they're from a local landline, or a phone number just digits away from your own.
So many respond to the annoyance or sadness that you can't answer the phone anymore by saying "why would you?" as though it is the simplest thing in the world that one of the most important communication systems in history is no long relevant.
And it's utterly dismissive of those who need to be 'on call'.
As a journalist, and as a parent of school age kids, it's hard to just screen everything. On Tuesday, alongside three robot scam calls, I also had a call from ABC Hobart about doing a radio spot that afternoon. That's not a number I would have had in my contact list even if it was perfectly accurate with everyone who calls me regularly.
A few moons ago (OK, about 200) I did a keynote for IBM about why the telephone was such a fundamental shift in social norms.
Never before could someone breach the wall of your home or office in real time. They had to post something. Or knock on the door. They had to ask permission for your attention.
Phones DEMAND attention. They scream "I am here and I will continue to interrupt this moment until you deal with me!" It changed how we think about time at home and work. It could always be interrupted by a loud noise generated by someone elsewhere wanting you to give them time.
The big shift recently is computational calling. Like email, it shifted all the effort onto the recipient, because now you can call billions of random digits at minimal cost.
Algorithmic filters on email had the advantage of message content to tell if it was actually worth your time or not. Phone networks are at a wild disadvantage in that regard. Telstra says it now filters millions of calls, but clearly millions more still get through the gate.
Right now I can't see a future for traditional phone networks as a communication platform. Their curse is being so open. But that's also precisely why we need them to survive.
Win a 4TB portable drive from Dynabook
Toshiba Canvio Gaming Portable Storage deletes your uninstall anxiety
These new drives are designed to run HDD storage optimised for game console needs at an impressively affordable price.
Brain Food
Female video game journalists on what to do when the mob comes for you
"Remember 98% of the time the people harassing you are not attempting to engage with your work in good faith."
Reviews
Nokia X20 review: an 'average' phone ready to take you to 2025
The Nokia X20 feels slightly less than ideal, but nothing is a dealbreaker – it just wants to be a reliable phone for years to come.
Byteside podcast
Is it a game? Is it fitness? Yes, it's Zwift!
We chat with professional cycler turned ANZ manager of Zwift about the company's game / fitness hybrid that avoids 'classes' in favour of fun.
Poly ANZ MD Andy Hurt on shifting AV from the office to the home
For a business focused on conferencing tech, Poly has evolved quickly over the past year. We catch up with Andy Hurt to find out more.
Streaming retro arcade games with Steve Cottam, CEO of Antstream
We chat to the CEO of Antstream about creating a retro game streaming service and how it fits into the future of gaming.
News
Australia's COVID-19 vaccine certificate now load into digital wallets
Apple Wallet and Google Pay support is now available for Australian COVID-19 vaccination certificates through the latest Medicare app update.
Windows 365 Cloud PC service is now live: here's what you'll pay
The new cloud-based Windows service is available to the public today. Prices vary based on cores, RAM and storage options.
Local, national and calls to mobiles will now be free from Telstra payphones
This is brilliant. Such a good move for both public good and marketing. Those who really need a payphone REALLY need a payphone.
Google's Pixel 6 new chip and camera raise the bar for Android phones
A cheeky reveal shows a new 'camera bar' with optical zoom and a new Google Tensor SoC that together make the Pixel 6 a big step forward.
Cool stuff
How and Why to do a Life Audit with 100 post-its
This is from 2014 but I just saw it and boy does this seem like a great "what am I doing with my life?" lockdown project.
"Could I interest you in everything, all of the time."
Byteside Newsletter
Join the newsletter to receive the latest updates in your inbox.