Toshiba Canvio Gaming Portable Storage deletes your uninstall anxiety
These new drives are designed to run HDD storage optimised for game console needs at an impressively affordable price.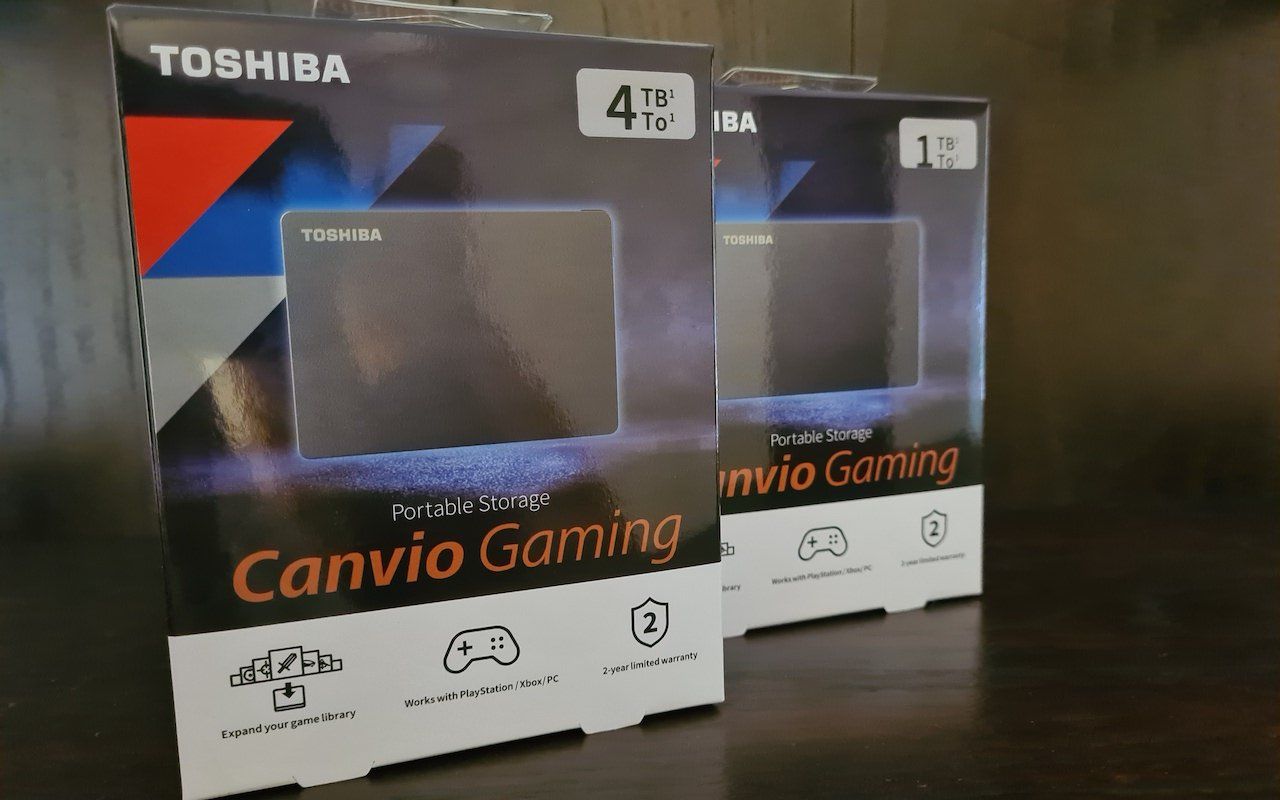 A quick refresher – Dynabook is the stand alone company that controls what used to be Toshiba 'Dynabook' laptops. It's technically owned by Sharp, but it controls its own destiny these days. But that legacy means some Dynabook products can still carry Toshiba naming – like these new Toshiba Canvio Gaming Portable Storage drives!
Anyone with a modern console knows the juggling act of installing and uninstalling new games. Want to try out the latest and greatest? That'll be 100GB of storage, please. Already have 20 other games installed? Pick one to delete.
Like choosing between your children. It's not ideal.
Adding an external drive is one of the easiest ways to alleviate this problem, and often people feel the need to shell out for an SSD to maximise speeds in this environment. Which costs a lot extra for even just a 1TB drive.
These Canvio units are HDD but use a firmware 'Always On' mode to ensure the drive is always active and ready on a console, with a maximum throughput of 5Gbps over USB 3.1 Gen 1. Even if you just need an extra storage drive, these seem like a nice bit of kit at a very impressive price.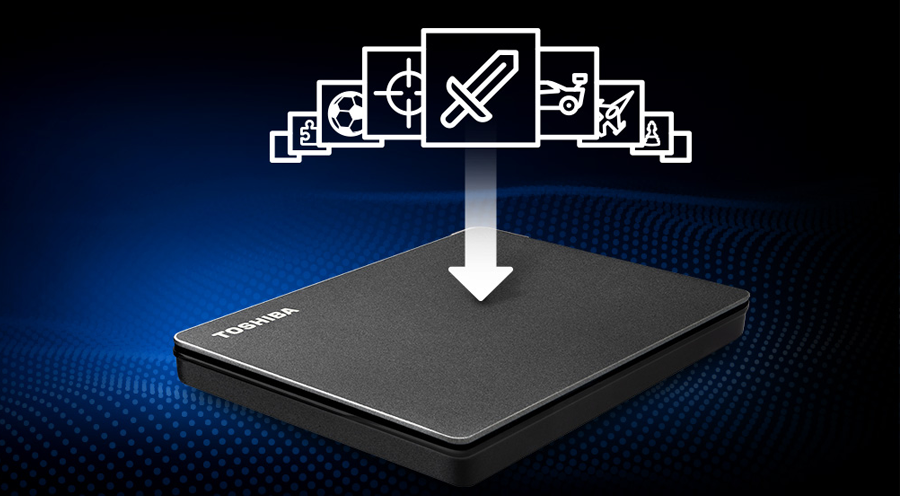 The most expensive option for 4TB is impressively affordable at just $145. There's also 1TB at $79 and 2TB for $95 which feels like a very nice sweet spot indeed.
With access to options like Xbox Game Pass now, where you can have 100 games at your beck and call, and with many games around the 25GB mark these days, even just one more Terabyte adds room for another 20 games or so. With a 4TB drive on there you'll have almost everything you could want from your Game Pass ready to play anytime at all.
The Toshiba Canvio Gaming Portable Storage drives are available via Officeworks online store now and will be in stores starting August. They come in black, black or black. Which, really, is a perfect match for the latest gen consoles and just blend away into the darkness of your storage unit.
And in extra good news, we're giving five of the 4TB drives away! Just enter our competition below to get your chance. You just need to join the Byteside newsletter, and you can get extra entries by following the instructions to follow us on social media and share the comp with friends for even more entries.
Good luck!
[rafflepress id="3"]
Byteside Newsletter
Join the newsletter to receive the latest updates in your inbox.