The freedom to Sonos Roam: a review after two months usage
After using the Sonos Roam for two months, is it still good? And how does it compare to the more expensive Sonos Move?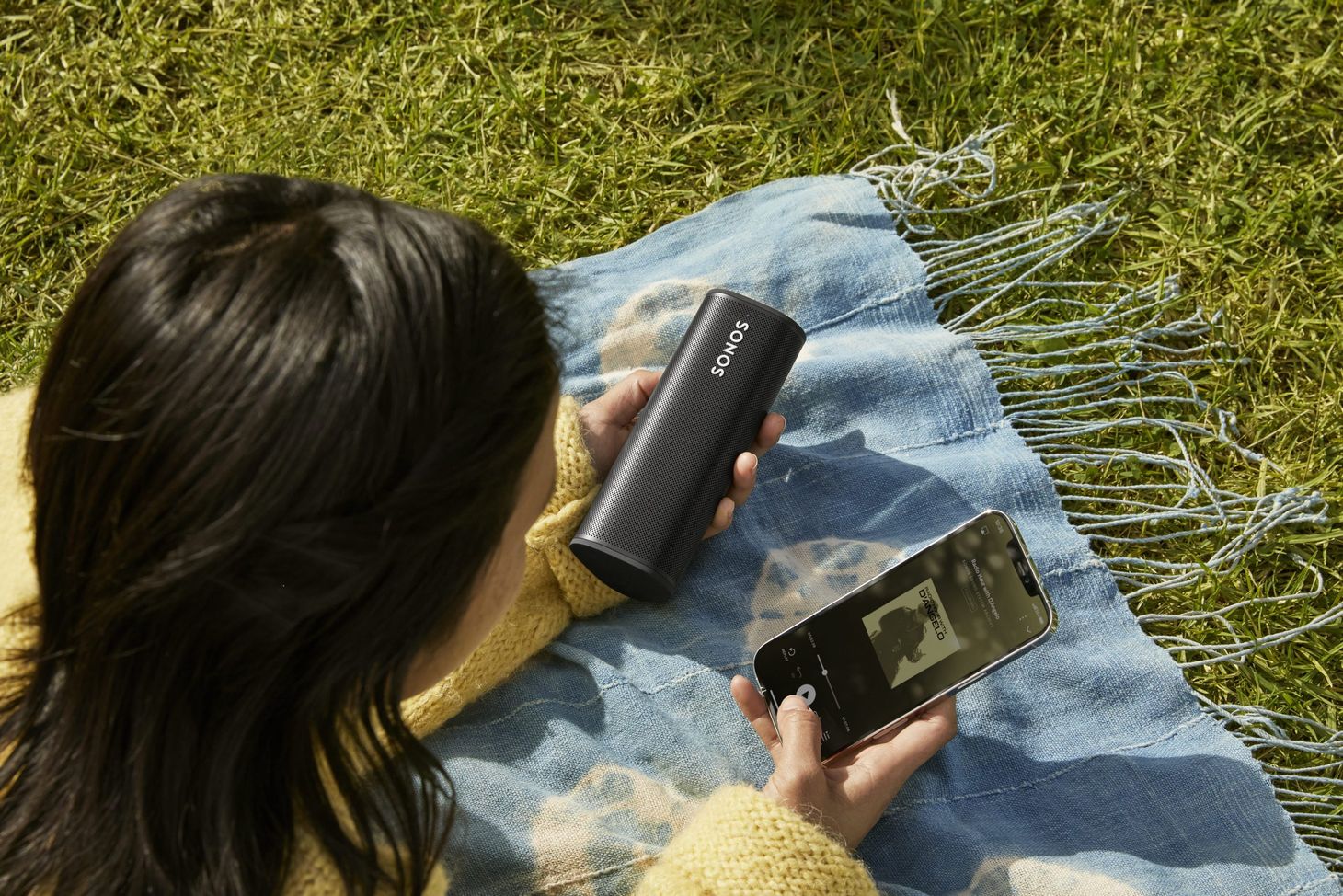 For me, music is everything. I almost always have some playing, because it's how I regulate my emotions and feel the passage of time.
Noise cancelling headphones in a crowd reduce anxiety and sensory overload, and music in the background while working means focussing on the work and not getting distracted by every random thought. It's the best.
Plus, if given the option between music and silence, why would you ever choose the latter?
The problem with being a tech nerd in love with music (and a musician) is that I have quite particular taste in the gadgets I use to listen to music. I have different headphones for each use scenario, and have gone through many different hi-fi set ups over the years.
But, while my headphones collection is ever growing with pairs being subbed in and out as my tastes change, my primary hi-fi set up has only expanded, not been overhauled for more than eight years (which I think might be the longest I've ever gone).
I've been a big Sonos fan for years. I use a Move as my alarm clock, I have Sonos Ones in both bathrooms so I can karaoke while I shower, and my wife can play those relaxing spa sounds, I use the Sonos Arc for surround sound in my home office, and I have the Five in the living room for general music use. Multi-room audio is truly a dream to use when it works this well.
Don't get me wrong, these are not the best speakers I've ever heard. That honour goes to a $150,000 pair of Meridian speakers I listened to in England once. But the Fives paired with a Sub are the best I've encountered under $3,000, which is the point of diminishing returns when it comes to audio products. Quality can't double forever, the human ear can only process so much.
The reason why I've been able to build up to such a solid network of Sonos products is because they're so modular, and Sonos has a focus on making sure the new things are compatible with the old things. I don't have to worry about any of my recent stuff being made obsolete, or having support withdrawn, so they feel like an investment more than just about any other tech product which I know will be useless in about 3 years.
When in Roam
That's why I was both so excited and nervous to see the release of the Sonos Roam in April. It's the perfect entry level Sonos speaker for people who are curious, but budget conscious. It also has a battery, and we all know that anything that relies on a built-in battery will only function for so long, which goes against the "investment" aspect (though it can be used plugged in).
Comparing it to the also portable Move from 2019, this is an entirely different beast. The Move has a bigger, better sound, is a larger unit, and has a price tag to match – $649 compared to the Roam's $279. You also would probably only move the Move from room to room, or maybe outside for a party, because it's pretty hefty. I enjoy taking mine to my parents' place when I go to visit.
The Roam, on the other hand, still has a sound that punches well above its weight, but is small enough to fit in a water bottle holder on a bike, and is easy to chuck in a bag to take to the beach or park. I obviously don't recommend using it in a place where your music will irritate others, but being able to put it in a bottle holder while out mountain biking is wonderful.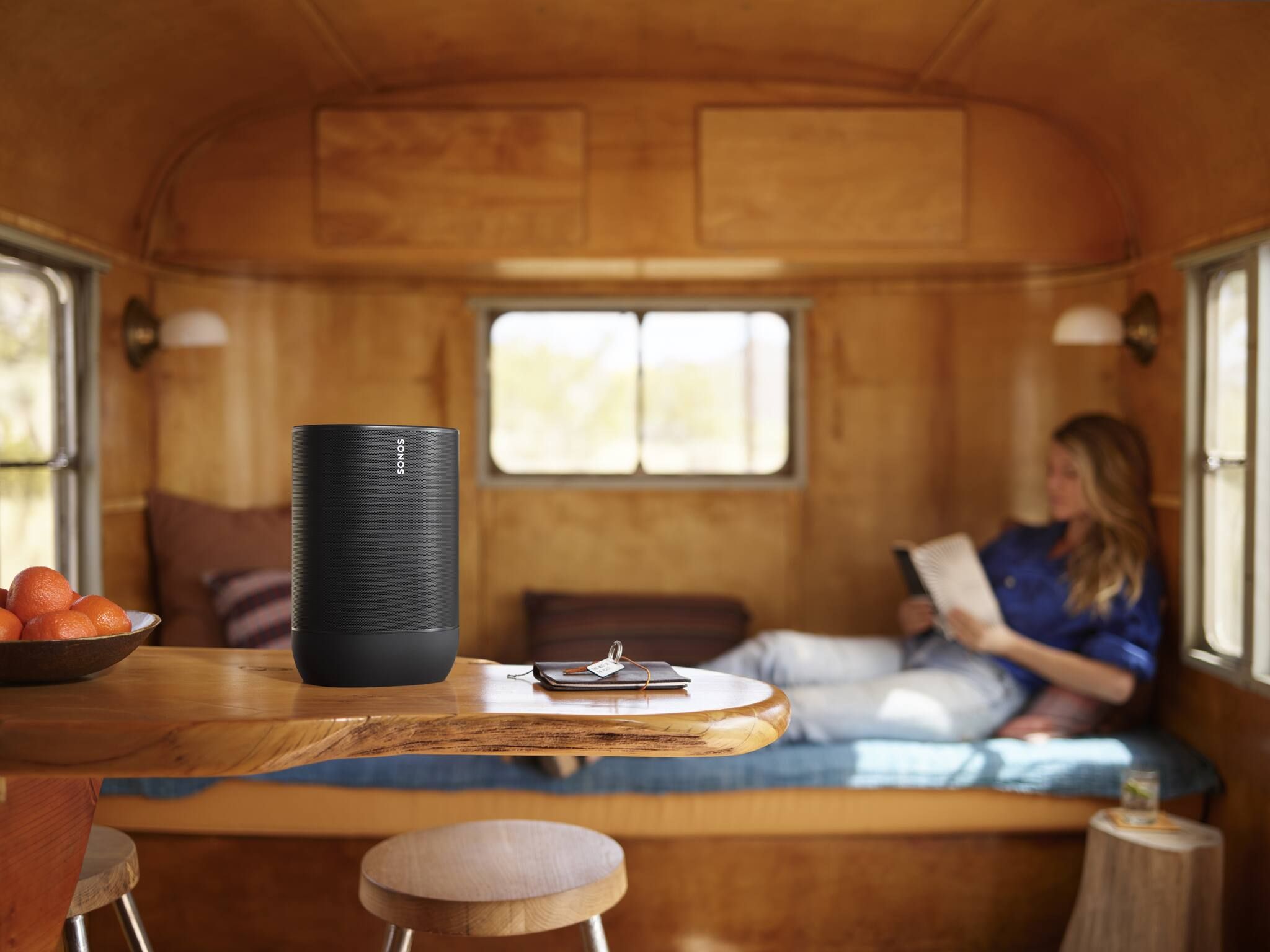 Both the Move and Roam are full Sonos speakers, utilising the app and able to be used for multi-room streaming. But once you're away from Wi-Fi, you're able to switch to Bluetooth to keep listening.
This ability to use both streaming audio on Wi-Fi, and then jump over to Bluetooth (which has slightly lower audio quality because of the nature of Bluetooth) means it's good both in and out of the home. The Roam has sound quality about on par with other speakers in this price bracket over Bluetooth, but it gets an audio step up when used through the Sonos app.
Two months on, my enthusiasm for the Roam hasn't waned, and while I love my Move and think it's great for the purposes listed above, I actually think the Roam is the better choice for most users wanting a portable speaker.
Heck, even if you don't have a Sonos system and hadn't 100% considered getting one, if you're in the market for a portable Bluetooth speaker and have the budget, a Roam is probably your best choice because it's more versatile.
The world just isn't as good if there isn't music playing, and life is too short for poor quality audio.
Byteside Newsletter
Join the newsletter to receive the latest updates in your inbox.