D&D arrives in Magic Arena today as the Forgotten Realms set goes live
Drizzt, Tiamat, Mordenkainen and more D&D friends are now live in Magic The Gathering Arena, with the new Mastery season also now underway.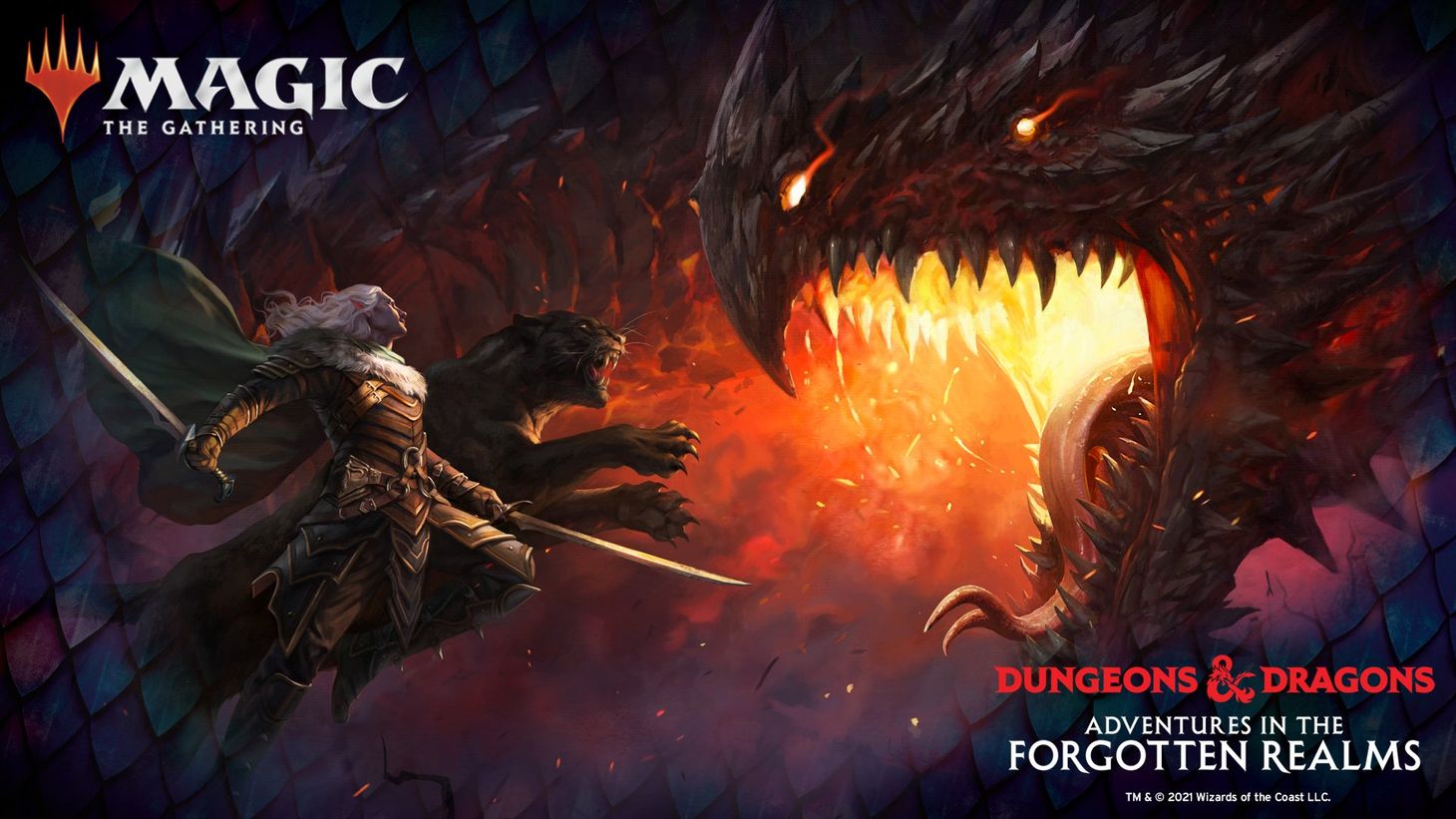 The set this nerd has been waiting for has arrived in digital form, with Magic The Gathering's latest expansion, Adventures in the Forgotten Realms, now live in Magic Arena.
The physical version of the expansion hits pre-release next weekend, with the full release of the set the week after that from July 23.
There's a lot of weird new mechanics here to bring the full D&D flavour to Magic, including some abilities that will require the roll of a d20 die and new dungeon cards that unlock various effects as cards tell you to journey through a famous dungeon's rooms. Will these effects see much play on the ladder? It's day one, so we don't know, and that's a big part of the fun of getting in there at the very start of a new set.
There are special digital bundles to buy which offer extra digital pets, card sleeves, and planeswalker cards (and no, D&D planeswalkers are not becoming canonical planeswalkers – they've already made that clear), and you can always earn gold and packs just by playing the game for free.
Multiple sourcebooks have been added to Dungeons & Dragons in recent years to bring the lore of Magic to life in D&D, so it's great to see this moment finally arrive in the other direction.
Byteside Newsletter
Join the newsletter to receive the latest updates in your inbox.