What does the end of HyperX mean for Kingston? Righteous Fury
Kingston Technology sold HyperX to HP, but it still owns the memory lines – so it needed a new name. Turns out the name isn't all that new...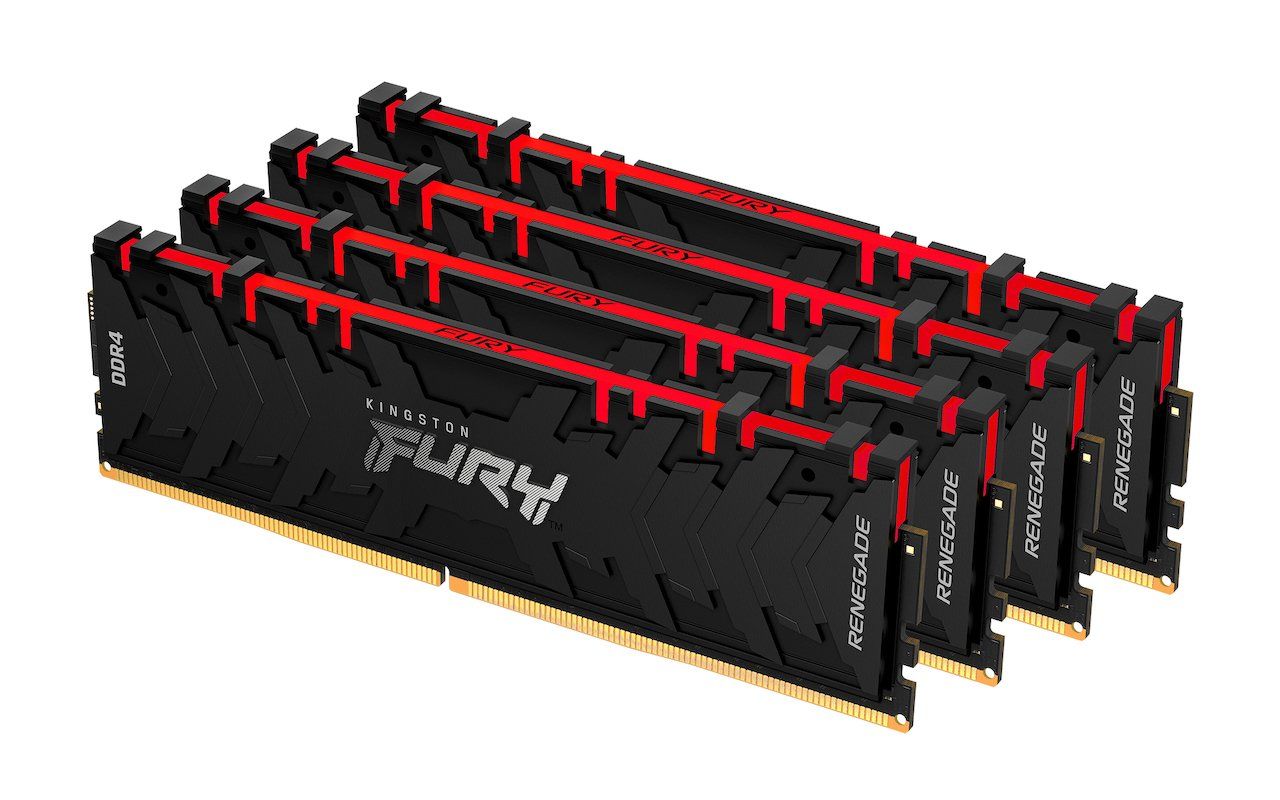 Kingston Technology probably didn't realise just how successful its HyperX brand would become.
The Kingston performance brand for memory modules first launched in 2002, but it was a decade later when it expanded the brand to a wider play for the gaming peripherals market that it became a major part of the Kingston business.
And here we are, in 2021, and the HyperX business has been sold to HP. All those keyboards, mice and headsets designed for gamers, now moving home – putting Kingston's focus back on the memory hardware business it started with.
But that name wasn't just attached to Kingston gaming peripherals, it was on its performance memory hardware like RAM, SSDs and flash memory. So as the HP deal finalised, Kingston needed a brand shift for the lines it was keeping but could no longer use the HyperX name on.
Fury will now be the Kingston brand to take the HyperX place here, and it should be familiar to past buyers of its hardware. The Fury name has actually sat right alongside HyperX on many products in the range, going back to 2014.
Here's the key product rundown, according to Kingston's press release:
Kingston FURY Renegade: High-performance speeds and low latencies for insane performance. Top-of-the-line performance leader (in RGB and non-RGB) with DDR4 frequencies up to 5333MHz.
Kingston FURY Beast: Kingston's popular enthusiast and gaming memory is the perfect high-performance, cost-effective upgrade (in DDR3 and DDR4 RGB and non-RGB), with speeds up to 3733MHz.
Kingston FURY Impact: Powerful SO-DIMM performance boost for laptops, NUCs and other small form-factor PCs (in DDR3 and DDR4) with speeds up to 3200MHz.
It should be a comfortable enough transition when all's considered, given the kind of shopper who goes out to buy their own DDR5 RAM sticks usually knows what they're looking for and who makes the parts they want to put in their precious PCs.
Just remember. Kingston Fury is the new HyperX for all those interior parts now. Got it? Good.
Byteside Newsletter
Join the newsletter to receive the latest updates in your inbox.