Victoria's COVID vaccination booking system finally went online
After five months of delays and an overwhelmed phone hotline, Victorians can now check eligibility and book COVID vaccinations online.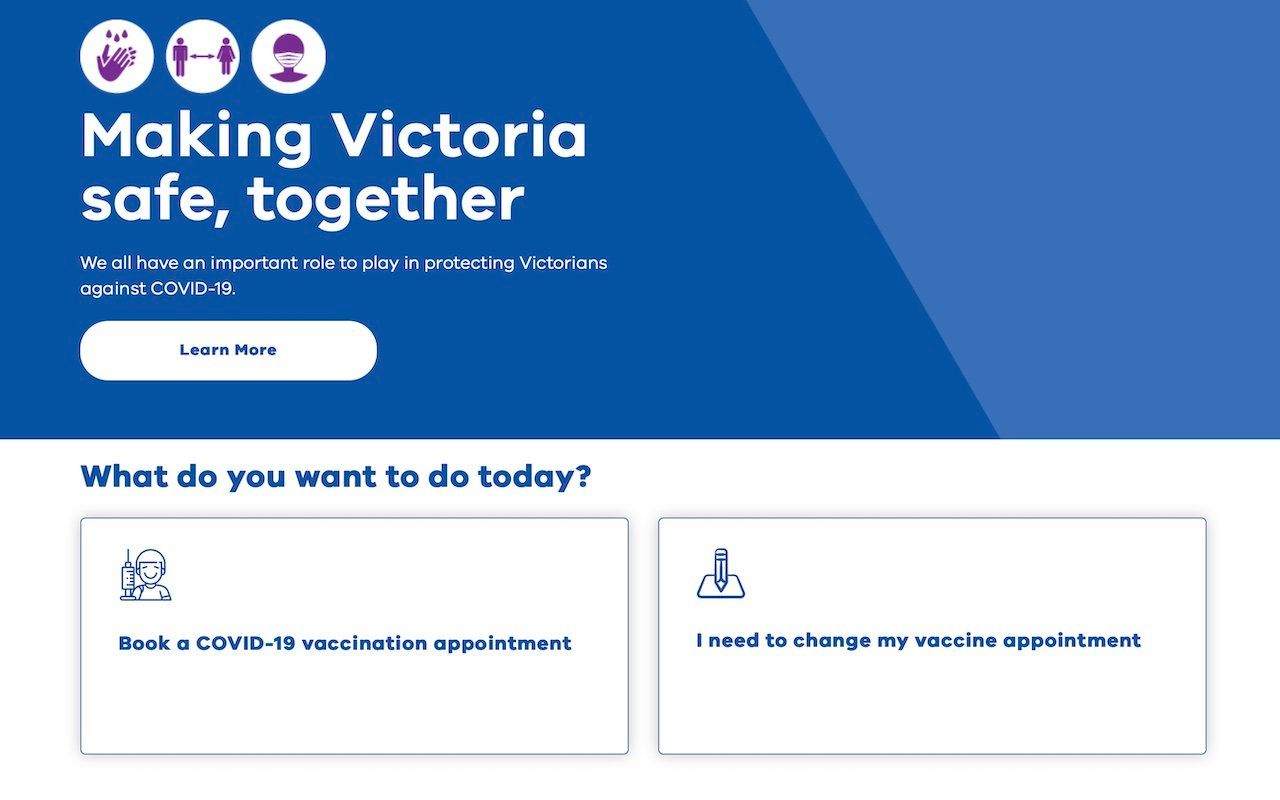 After buying an online vaccination booking system from Microsoft back in January, and then having delays that kept people needing to book appointments via an overrun hotline phone service, Victoria finally has its online booking system up and running.
If you're in Victoria and haven't hit the system up yet, go to coronavirus.vic.gov.au to check your eligibility and book in for your appointments.
As the states get their vaccine programs hitting their stride now, the clear issue becomes a lack of actual vaccine doses here in Australia. A couple of million first doses in arms still puts Australia at around a 3% vaccination rate so far, with an expectation it will be many months before we get anywhere near the numbers we need to open up our borders.
The federal government is AWOL when it comes to a clear plan on how we get from here to there, and what the milestones will be for opening up again. Every new scare and need for restrictions due to a breach of the Great Hotel Firewall is another reminder how far we are from safety.
Stay careful, stay safe, get that shot in your arm as soon as you can.
Byteside Newsletter
Join the newsletter to receive the latest updates in your inbox.