The cowboy will be a real bop

Bitcoin goes legit: El Salvador has voted to make Bitcoin a legal tender currency in the country, the first country to do so. It sounds wild on its surface, but the legislation says it aims to add regulation to Bitcoin's use in the country. The country's other legal tender currency is the US dollar, and Bitcoin would make sending money to family back home from overseas potentially cheaper than many traditional banking transactions. Still, the wild fluctuations in crypto make this a risky choice, so we'll see how this progresses in the months and years ahead.
Nvidia Now is happening (soon): Nvidia and Perth ISP Pentanet have teamed up for the Australian launch of the GeForce Now game streaming platform. The service has been available overseas for a short while, allowing users to access the games they own through various online game platforms and play them via cloud streaming. This also includes getting maxed out experiences like RTX features even if your computer doesn't have the power to run games at that level. The full service aims to launch in October but there are special beta access 'quests' happening starting today. You can get all the details at cloud.gg.
Protonmail looks like a modern email service now: Fans of secure email that isn't used as part of an elaborate personal data tracking scheme have been well aware of paid email platform Protonmail since its launch seven years ago, but yesterday the service announced a major upgrade to the experience of using ProtonMail over the web. The service serves 50 million users and allows fully encrypted emails as well as encrypting all messages, contacts and other data at rest. If you've never checked it out, this freshened up experience is a good time to take a look.
More Clank, Less Crunch: Ratchet & Clank is getting rave reviews as one of the first truly 'Next-gen' games to hit the Playstation 5, so if you've managed to get one you probably need to own this game. But the big news of the day is that a number of developers who worked on the game have said they never had to 'crunch' to get the game finished. Crunch, or enforced and often extended overtime periods that can sometimes run for months on big game development projects, is a huge issue in the games industry, so hearing that a new big budget title has managed to respect the talent and humanity of its team sounds like even more reason to celebrate the game.
Battlefield to the Future: The pre-pre-announcements ahead of virtual E3 have begun in earnest, with EA dropping a big reveal for Battlefield 2042 overnight. The big news everyone is talking about is that the game will have no campaign, and it's weird to mention it but also no Battle Royale. Just all out 128-player Battlefield action set in the near future, complete with dynamic weather, including sandstorms and tornadoes, with a bunch of game modes both returning and new. It will launch on October 22 for all the consoles new and previous gen, but not the Switch.
Overwatch everywhere at once: We're five years deep into the Overwatch journey this month and while fans are very much excited about Overwatch 2 and desperately wishing for a launch date over there, Blizzard has announced that cross-play will be coming to the game as a beta release to let people play against each other across PC, PlayStation, Switch and Xbox. This also includes a new global Battle.net update that brings friend lists across all territories into a single list, where previously people were separated into different global regions.
That sweet, sweet Bebop sound: And, finally, wonderful news for fans of the classic anime Cowboy Bebop, with word that the original composer of that show's absolutely iconic soundtrack, Yoko Kanno, will be back creating the soundtrack for the new Netflix live action Cowboy Bebop TV series. This is like when Tarrantino got Ennio Morricone to soundtrack the Hateful Eight – if you want to do it right, get the real deal to build the atmosphere you're looking for. Kudos to the producers on the new show for doing this right.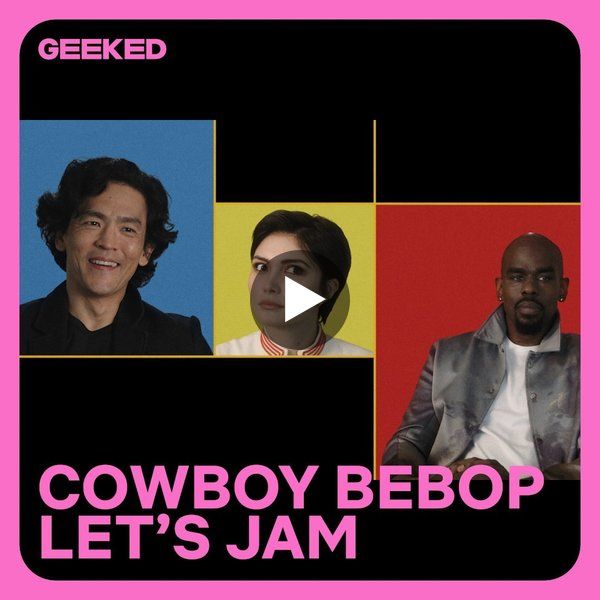 Yoko Kanno, the composer behind the iconic soundtrack of the original COWBOY BEBOP anime will be creating the soundtrack for the new Live Action Series. Also confirmed...Cowboy Bebop is coming this Fall. #GeekedWeek https://t.co/6lHZQcoFR6
Brain food
Modern ransomware's double extortion tactics and how to protect enterprises against them
Trend Micro digs into a recent case to look at the nature of ransomware today. A really valuable set of insights.
What really happened when Google ousted Timnit Gebru
She was a star engineer who warned that messy AI can spread racism. Google brought her in. Then it forced her out. Can Big Tech take criticism from within?
Young creators are burning out and breaking down
Many people who have found fame on TikTok are struggling with mental health issues.
You can't make me make new decisions in Mass Effect, I'm boring
I'm making the same choices in Mass Effect Legendary Edition as I did in the old trilogy, and you can't make me change them. You're not my mum.
www.rockpapershotgun.com  •  Share
On this day...
2015: Jurassic World was released, becoming the 6th highest grossing movie of all time with $1.6B (almost exactly the same as the original Jurassic Park's $1.0B when adjusted for inflation)
Trivia
How many elements are on the periodic table?
Yesterday's answer: California, USA
Win the 'Hot Sauce of Oblivion' thanks to The Elder Scrolls Online Blackwood
Thanks to the launch of The Elder Scrolls Online Blackwood expansion (OUT NOW) we have the official 'Hot Sauce of Oblivion' to giveaway!
Hit the link and enter!
By Byteside
Curated news and insights on tech, science and digital culture.
In order to unsubscribe, click here.
If you were forwarded this newsletter and you like it, you can subscribe here.
Powered by Revue
Bowral NSW 2576 Australia
Byteside Newsletter
Join the newsletter to receive the latest updates in your inbox.