HyperX Alloy Origins 60 keyboard review: tenkeyless gorgeousness
The HyperX Origins 60 keyboard brings a convenient small form factor in a beautiful package with surprisingly little compromise.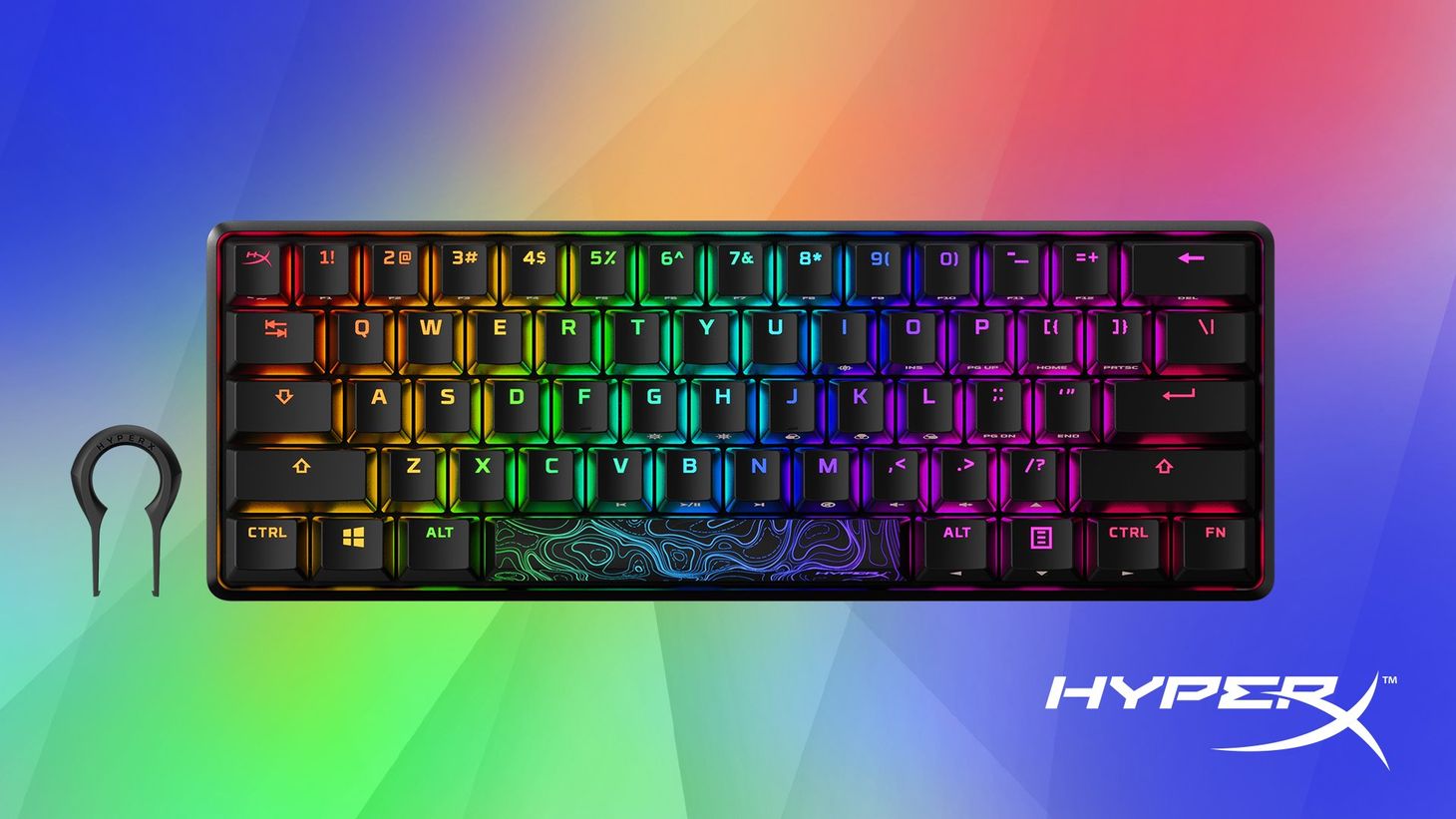 There are so many different brands at the moment, whose soul dedication seems to be making peripherals to dazzle gamers. Be it by the power of RBG, design, latency, or simply cred, there are no shortage of options for gamers who want to get down.
But there are still niches to fill, and gaming peripherals continue to diversify into new territory.
One of my favourite upticks of late is smaller keyboards. So much gaming tech is big, bulky, and showy in often cool but unnecessary ways. I have several gaming keyboards that are loud and proud, complete with so many buttons I could never even hope to use that take up my desk real estate.
But I do still use some of them, many of them even. I'll often input numbers on the keypad thanks to muscle memory, use arrow keys to navigate, the F row is often employed alongside the F word to fix a variety of problems.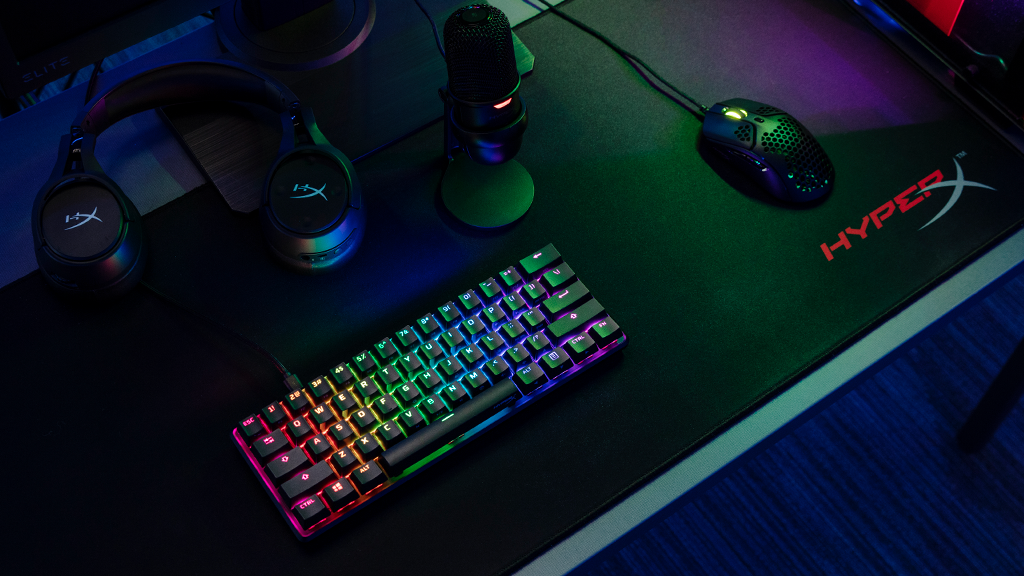 So I was apprehensive, moving to something as small as the new Hyper X Origins tenkeyless setup. It's by far the smallest keyboard I've ever used and my hands were immediately aware of this fact when I made the change.
What shocked me is just how quickly they forgot. At first, looking at this keyboard I was a bit frustrated. So many keys I'd have to learn to live without. But then I looked closer.
The HyperX Alloy Origins 60 is laid out in a very clever manner. It includes a function key to give back what you thought was lost. The number row doubles as F keys and I've never said F less. Half the right hand side is similarly multi-purposed. I just now without thinking held the function key while pushing Alt to navigate back along my text and fix a typo.
None of this is totally new, but I'm surprised by how complete the keys are. Every time I've really needed one, I've been able to find it as a secondary function in places my fingers almost expect them to be anyway. There's extra bindings you can set in the Nguinity software too. It's made the transition much more of a non-issue than I expected, and I don't even think I miss the numpad.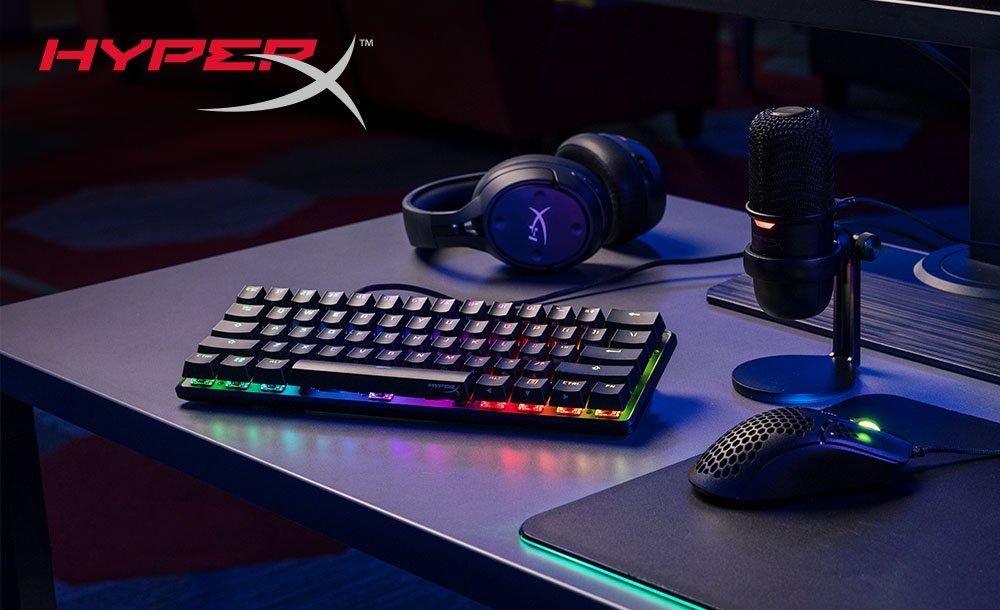 What I've come to realise is that the small form factor is definitely worth any other losses, especially for general gaming.
This keyboard has been on every angle imaginable while in use, largely because it can be without interfering with anything else on my desk. It's so easy to shift and I can manage my own personal comfort better than I have on larger models. I even change between the height options just because the kickstands are equally easy to use. The whole unit is surprisingly heavy for the size, with solid metal build quality and soft table grips so it only moves when I want it to.

This is mimicked by the light yet firm keys. This model uses the HyperX Red Linear keys which are light and bouncy. They take minimal effort to push, without being too easy to hit accidentally and seem to jump right back up to meet your fingers. My typing and gaming response speeds feel nice and fast, but perhaps not quite as accurate as a keyboard I'm more familiar with. So far this is improving with time, but I'm liking the overall payoff and simplicity.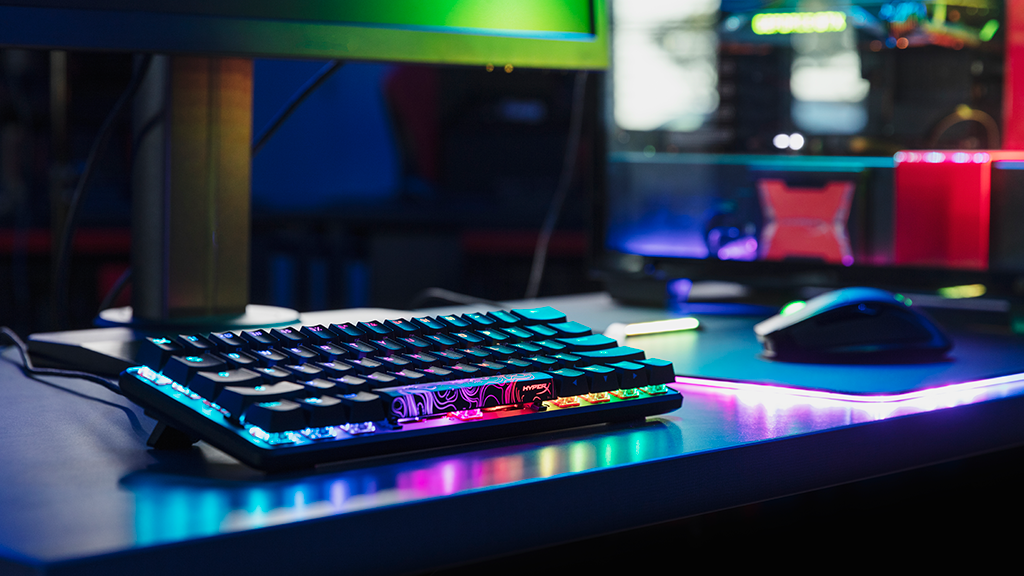 But even if the typing wasn't excellent and I couldn't get used to the size I'd probably still want this keyboard. Because it's one of the best looking little keyboards I've ever seen.

It continues the tradition of HyperX keyboards by having the lighting behind each key, with the caps themselves raised slightly. This gives a nice amount of ambient glow from under the keys, while still having plenty of brightness to shine through the transparent letters on the keycaps.
However, the HyperX Alloy Origins 60 goes just a bit further, and I love it. The space bar has a lovely swirling line design, reminiscent of topographical maps where the LEDS can shine through. It almost makes me mad that the other keys are more boring, but they're also super clear to read so I guess that's ok. What does make me mad is the keyboard actually came with a plain black spacebar installed, with this highly superior option in the box. I don't even want to look at keyboards with boring space bars anymore.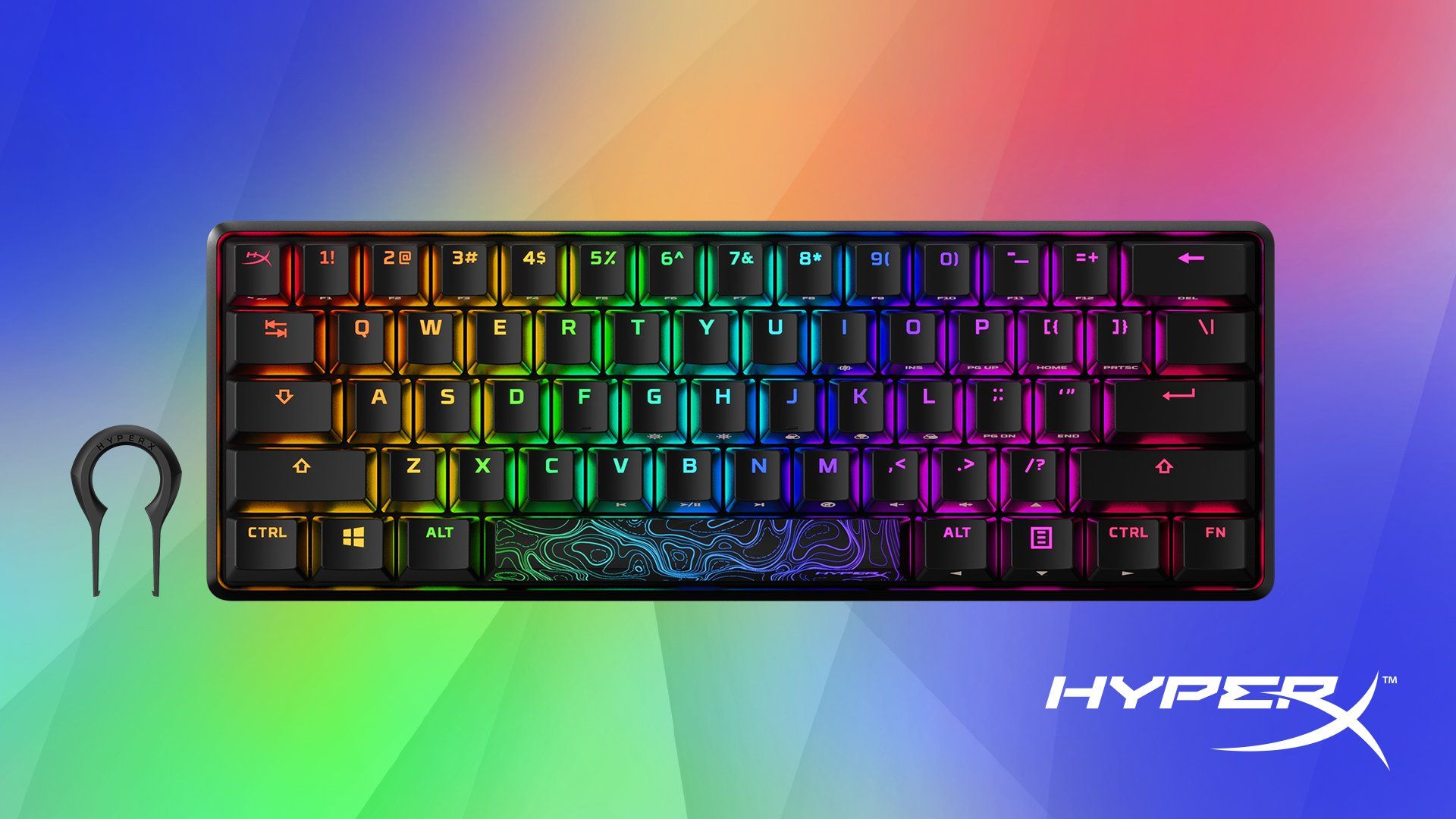 Tenkeyless keyboards are here to free up your desk space and your life. After using it for a few weeks, the HyperX Alloy Origins 60 is a particularly good choice.
The form is just very solid with nice responsive keys, and I just really like looking at it, probably a bit too much. It manages to pack almost as much punch of a full sized keyboard into a fraction of the size.
I don't miss having a larger typing space at all, and am honestly now looking suspiciously at my desk, wondering what else I can get rid of to claw back even more freedom.
Byteside Newsletter
Join the newsletter to receive the latest updates in your inbox.