Making games about memory and longing
Transforming a letter to a friend who passed away into a videogame? We profile Cécile Richard on their AGDA winning game and what drives their love for indie development.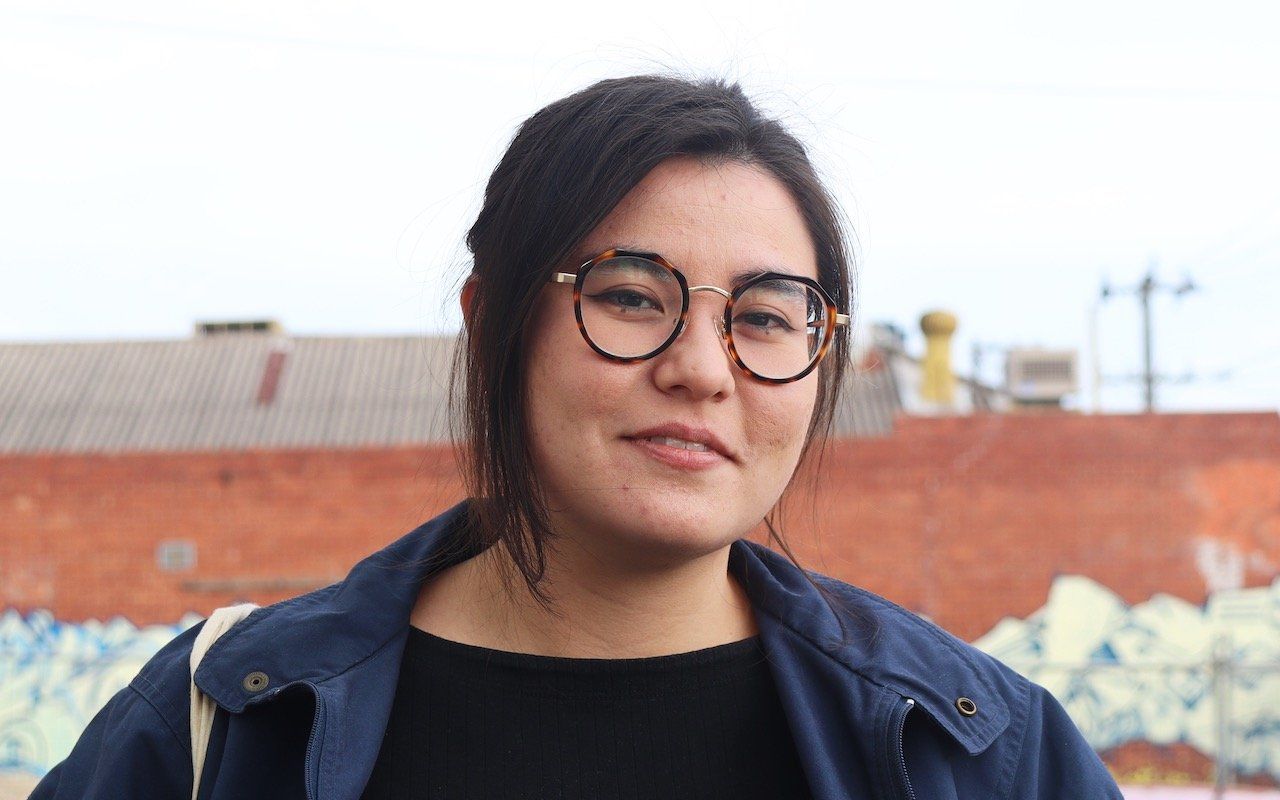 Few would think to transform a letter addressed to a friend who had passed away into a videogame. Cécile Richard did. Under a Star Called Sun, despite such personal subject matter, saw Richard delicately touch upon universal themes of memory, longing and grief.
An 8-bit character drifts in a spaceship, reflecting on moments spent with friends while the memories begin to disintegrate, pixel by pixel. Created during 2020 lockdown, the game aches with that struggle we now understand so well – the struggle of distance and separation from loved ones.
Under a Star Called Sun won the Best Narrative category at the 2020 Australian Game Developer Awards, affirming them as a leading voice within the Australian indie games community. But in talking to Richard about why they make games, how they measure their success is perhaps about neither money nor awards.
Games + art
Richard reimagines the boundaries of what defines a videogame maker, focusing on the artistic (as opposed to commercial) purpose of games, and creating works in a way that they say is "very serious and very silly at the same time."
"To make art and to enjoy it is to have a fundamental curiosity about how other people think and feel," Richard says.
A graphic designer by trade, Richard labels themself as one of the many "hobbyist videogame makers" who call Melbourne home.  After a brief visit to Melbourne to meet online friends in 2017, the 26-year-old moved from Switzerland to Australia at the beginning of 2018. With no coding experience, Richard began making games using Bitsy – a simple game-making tool created by Adam Le Doux.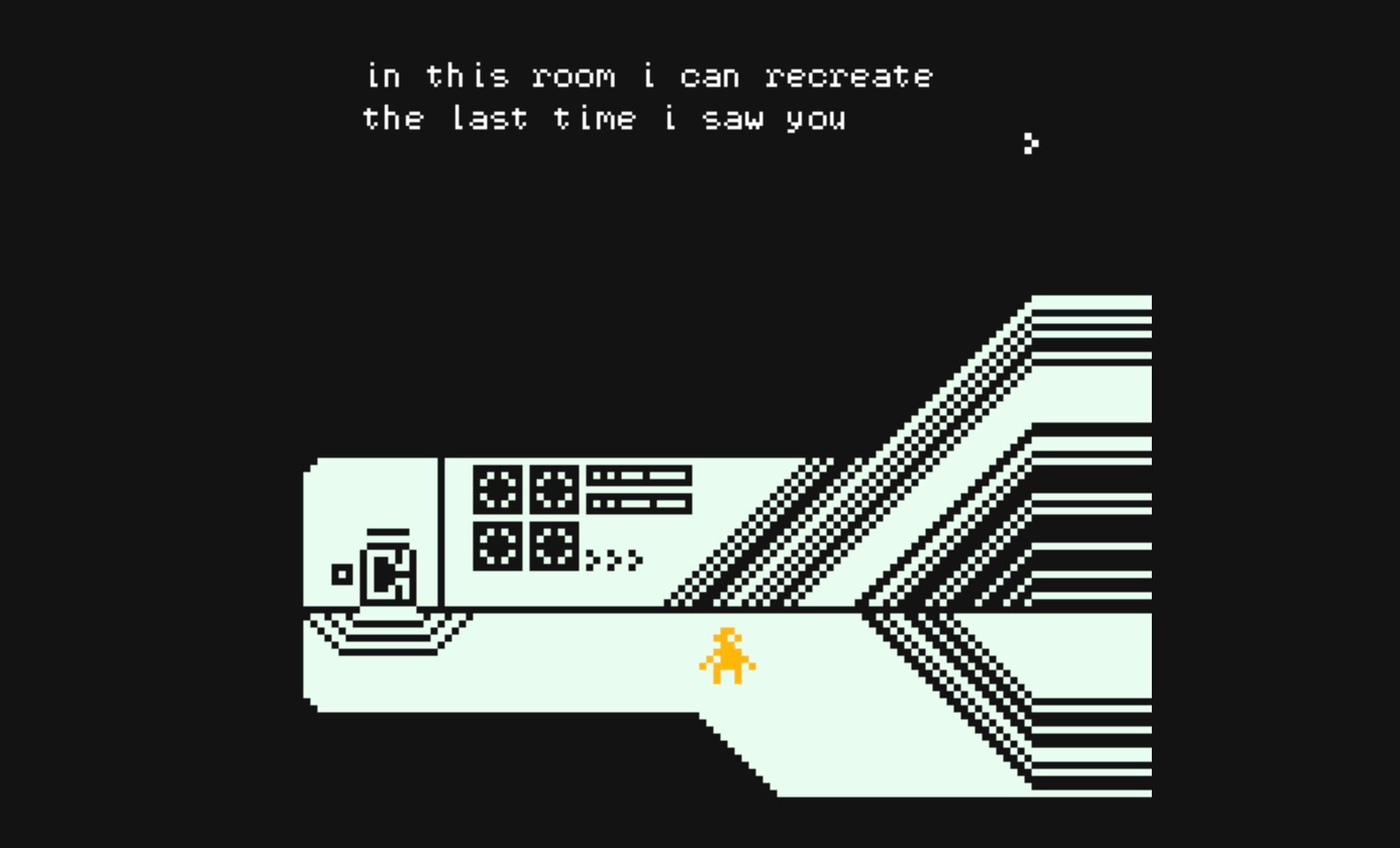 Niches not riches
Richard is pretty sure the people who play their games are "twenty-something-year-olds who have feelings," laughing in admission that's a pretty low bar.
With an ethos that "everything that's really interesting won't be for everyone," Richard's approach is a conscious subversion of the AAA angle on game creation, with its pursuit of profit and exploitative work culture to churn out the next blockbuster title.
Globally, the commercial videogame industry is worth over US$100 billion. In Australia, the hobbyist and commercial videogame sectors have a more dynamic relationship compared to the United States. Many mid-sized videogame companies in Australia disappeared after the 2008 Global Financial Crisis, resulting in a reshaped local industry where hobbyist and independent videogame makers shift in and out of the AAA studios.
But Richard remains firmly in the hobbyist realm and when you play one of their games, you don't just 'play a game'.  She hosts her games collection on a platform called Itch and is popular among many in the indie video game community. When playing Under A Star Called Star on Itch, the player must click "Run Elegy" to begin. For the game Novena, they must click "Run Poem".
It is impossible to tell where one genre ends, and another begins. This playfulness with form and content is something that would be difficult to explore in the AAA world, a commercial landscape that Richard is reluctant to enter.
"It's a billion dollar industry and a lot of baggage comes with that," they say. "The culture around big videogames that has poisoned videogames – even ones like mine – is this expectation that games are a product… And maybe those ones are, but mine – I'm not selling mine – they're on the internet for free."
Doing virtual hangouts right
Due to the Melbourne COVID lockdowns, the 2020 Freeplay festival celebrating independent video games was held online. Richard helped design a virtual space called the "Freeplay Zone" where festival participants created avatars and entered a virtual warehouse to watch live streams that would appear as if they had been projected onto a warehouse wall.
"For me, it always comes down to that intersection between physical and virtual spaces," Richard says, "The Freeplay Zone was a way of having a place to hang out during lockdown."
Freeplay festival director Chad Toprak describes Richard as the perfect example of what he calls "cross-pollination" – the joining together of different creative disciplines – which he says can act as inspiration to other artists.
"There's a lot of positive energy that comes through that," Mr Toprak says, "Writers are really excited about games, game people are really excited about writers."
Richard's contribution to the Freeplay Zone saved the festival from increasing the "Zoom fatigue" that Toprak says participants were experiencing.
"If we're not coming together in person, there should be some way of being together," says Toprak. The Freeplay Zone served that purpose beautifully.
Richard returned for Freeplay festival this year and says they hope to "give people the sense of returning somewhere."
What distance between an artist and their work?
Returning to memories of a loved one to create art can be troubling for some but Richard knows how to prevent themself from becoming overly involved in such personal work.
In creating their games, Richard feels two things are important: knowing when to stop and "you have to know when it's good enough… not dwelling too much on the little details that most people won't notice."
"You have to understand what it means to make something at all," Richard says, "You have to put more thought into it than just venting."
In the case of the lost friend who inspired Under a Star Called Sun Richard decided, "I want to make something for this person."
They find that some of these personal aspects are filtered through the sci-fi genre, and the labour of making the work helps create the distance between themself and the digital object. That distance also makes any negative feedback less personal and therefore easier to swallow.
But none of that is to say that the expressions found in the game are any less haunting as a result.
When a perfectly ordinary day turns into
a perfectly extraordinary day
who do you blame for misfiling a memory
in the file cabinets of your brain?
Byteside Newsletter
Join the newsletter to receive the latest updates in your inbox.