Canva teams up with Snap (the other one) for direct print services
Australian DIY design unicorn Canva is teaming up with Snap Print and Design to offer direct access to printing services from its tools.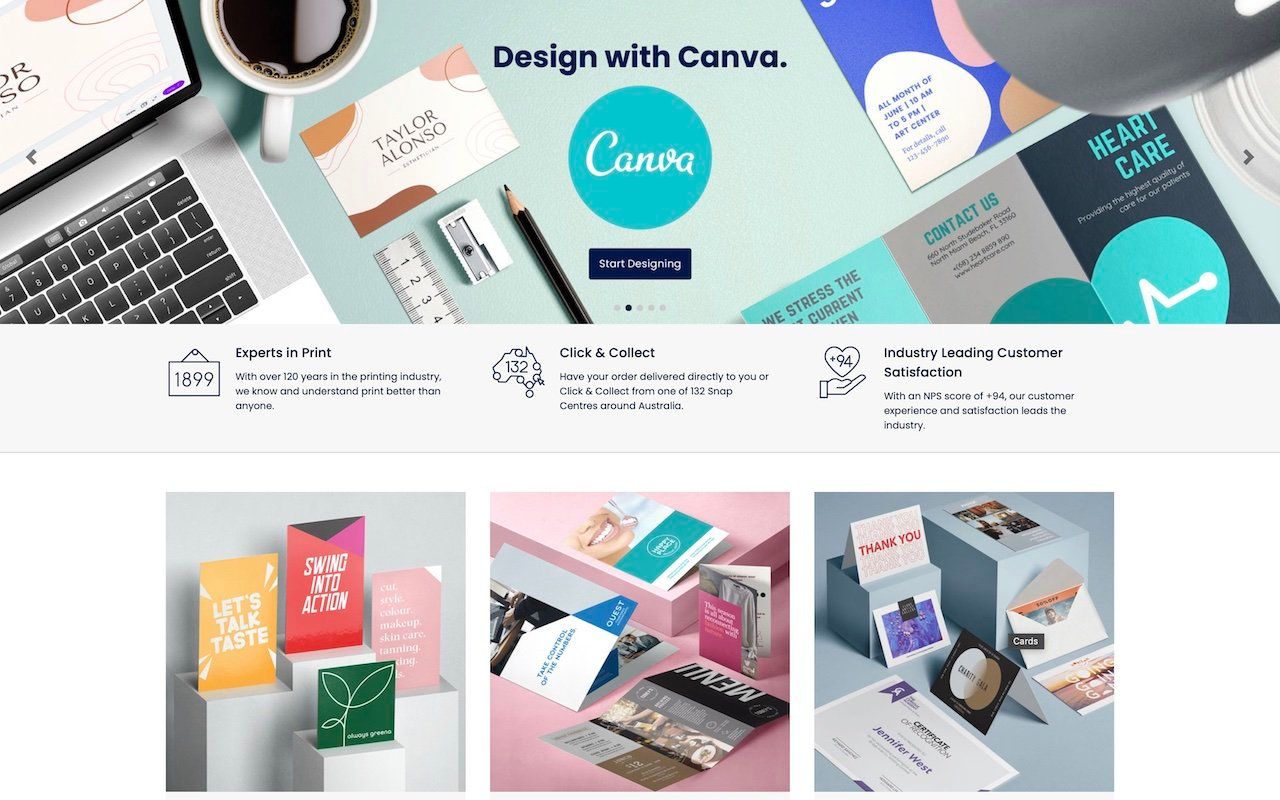 Australian DIY graphic design service Canva is teaming up with another Australian company, Snap Print and Design, to offer easy access to ordering prints through its platform from local Snap franchises.
Options include business cards, brochures, stickers, posters and more. You know, all the kinds of things people use Canva for to DIY their workplace graphic designs!
It's an interesting alternative to many other online print services that deliver from overseas or require designs to be uploaded in specific design formats that many average users may not understand. If Canva is taking care of that business on the backend so you get a result that looks right when it arrives in a box of prints, that's a good thing.
Seeing an end-to-end solution come together with such a partnership between two Aussie companies is a noteworthy option to see in the market. Snap points out that this service integration also means your prints are being serviced by a local franchise owner, not a central print shop that ships nationally. So it's also nice to know you're supporting another local business through these simple online tools.
Byteside Newsletter
Join the newsletter to receive the latest updates in your inbox.